Finding a place or the perfect tenant is hard enough. When it comes to signing the BC Residential Tenancy Agreement, it's a whole other ballgame. On liv.rent, we make finding and understanding your lease easy. You can easily pull up and export any past, current, or upcoming lease contracts signed on our platform with just a few clicks. Read on as we break down what you need to know and pay attention to.
Table of Contents
Join Our Newsletter
For more info on rental laws and policies (e.g. eviction, lease agreements, repairs & maintenance), subscribe to get the latest news.
What is a Residential Tenancy Agreement (RTA)?
In B.C., landlords must prepare a written agreement for every tenancy, and the Residential Tenancy Agreement (RTA) is a basic template for them. Once this document is signed by both parties, a tenancy has officially been established.
The RTA outlines the terms of tenancy and communicates the rights and responsibilities of both parties. Generally, it includes key information such as the duration of the rental, rental rate, payment terms, and any restrictions.
What must the BC Residential Tenancy Agreement include?
The agreement must include the following:
Legal names of the landlord and tenant.
Address and telephone number of the landlord or landlord's agent.
Address of the rental unit.
The date on which the tenancy starts.
For a fixed-term tenancy, the date the tenancy ends and whether the tenant must vacate the rental unit on that date or the tenancy may continue.
The amount of the rent and when it is due.
The list of services and facilities included in the rent.
The amount of security or pet damage deposit and when they are to be paid.
Signatures of the landlord and tenant.
The date the agreement was signed.
The standard terms on pets, condition inspections, rent increases, subletting, repairs, occupants and guests, locks, landlord's entry into the unit, and ending a tenancy.
Landlords and tenants can agree to include other additional terms but this list encompasses the bare minimum that must be included.
What are common addendums or additional terms you can add to Residential Tenancy Agreements?
Landlords may also include terms related to pets, smoking, subletting or late payment fees. These are binding as long as the tenant agrees to them and they do not conflict with the protections of the Residential Tenancy Act.
Also, if you are renting a condo, we recommend that you ask to see a list of strata rules. Often, stratas have their own rules and guidelines to follow and it's good to check them before you sign your lease to see that you'll be able to comply with them.
What part(s) should you pay special attention to in the Residential Tenancy Agreement?
If you signed a fixed-term lease, pay special attention to what the agreement says regarding what happens at the end of the term. There are 3 possibilities:
You must vacate at the end of the fixed term. This is usually invoked if the landlord or their family member will be moving in.
The tenancy will continue on a month-to-month or another fixed-term basis. Your landlord cannot force you to sign another fixed term. If you want to vacate after your lease is up, one month's notice must be provided to the landlord.
The tenancy agreement does not say what will happen at the end of a fixed term. In this case, according to section 44(3) of the RTA, if your tenancy agreement is silent on the matter, it will automatically continue on a month-to-month basis, unless you and your landlord mutually agree to renew on a fixed-term basis (like #2).
What is a lease term?
A lease term indicates the duration of your lease. A Fixed Term Lease is when the renter agrees to stay and pay rent for the period of time indicated in the agreement and the most common lease term is a one-year lease. If a renter breaks the lease prior to the end of the lease, they will typically lose their deposit and potentially the value of the lease remaining.
A month-to-month term is essentially a rental agreement for a one-month period that is renewed automatically each month for another month until properly terminated by either party. It does not have a pre-determined end date. Landlords require 30 days' notice from tenants and landlords must give tenants 2 months' notice to end such an arrangement. In the Residential Tenancy Act (RTA), month-to-month tenancies are referred to as "periodic" tenancies and are by far the most common type of periodic tenancy, but a tenancy can also be established on a weekly or other periodic bases.
If a one-year lease ends, it automatically becomes a month-to-month arrangement unless both parties agree to sign another fixed term.
What happens when a lease ends?
Typically, when a fixed-term lease in B.C. ends, it gets automatically turned into a month-to-month lease that has no end date.
On the date specified at the end of a fixed-term tenancy agreement, the tenant is not required to vacate the rental unit, unless otherwise specified in the lease.
A landlord may ask their renter to sign another lease, but the renter is not obligated to do so.
What is a Condition Inspection Report?
A Condition Inspection Report protects both landlords and tenants and outlines the unit's condition before the tenant moves in and after the tenant moves out. To better understand what you should be looking for and what to expect, refer to the sample condition inspection report here.
The landlord and tenant must inspect the condition of the rental unit together at the beginning of a tenancy and at the end. They should be conducted on the tenant's move-in and move-out dates.
Additional resources
liv.rent – Canada's trusted house & apartment rental website
Search apartments, condos, and homes for rent.
Verified Landlords: Rent from a trusted landlord. Look for the "ID Verified" tag to identify which landlords have been pre-screened.
Quality Rentals: Browse listings that have been checked by our team. Verified by official documents or by mail.
One-Click Applications: Fill out your Renter Resume once and apply to multiple listings in just a few clicks.
---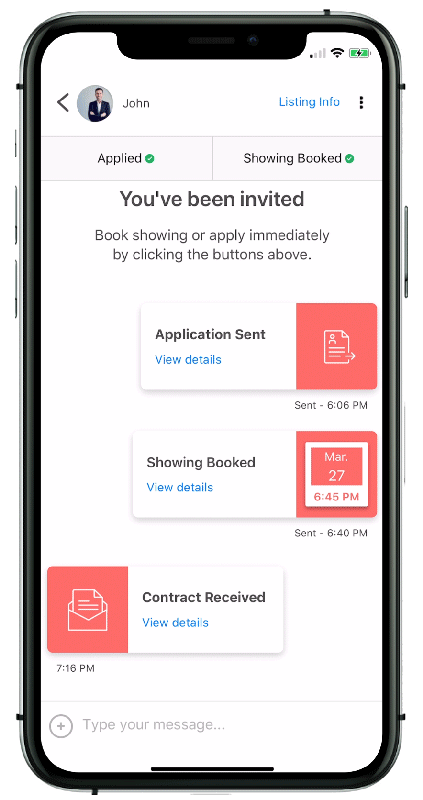 Rethink The Way You Rent
Not on liv.rent yet? Experience the ease of digital applications & contracts, verified tenants & landlords, virtual tours and more – all on one platform. Sign up for free or download the app.
Subscribe to receive the latest tenant & landlord tips and get notified about changes in the Canadian rental market.
>> Stay up-to-date on the average rent in Vancouver, Toronto and Montreal: Rent Reports.