For landlords, securing a reliable, respectable tenant for their property is a top priority. In order to do this, some screening needs to take place during the application process. First and foremost, landlords are interested in the financial stability of a prospective tenant.
To provide this information and more in a succinct, comprehensive fashion, liv.rent offers its users a powerful, proprietary screening and scoring system feature called the Trust Score. This easy-to-understand metric helps landlords effectively screen and compare potential tenants in a fair and thorough manner. Simply put, the Trust Score provides a comprehensive picture of all prospective tenants including identity and income verification, collections records, bankruptcy index, and credit utilization information.
Unlock The Trust Score Tool
Save time and remove the manual labour of tenant screening with the Trust Score from liv.rent. This comprehensive tool helps you evaluate a renter's reliability & credibility with flexible pricing options for every landlord. Click here to view an example of the Trust Score.
What is Canada's Credit System?
Canada uses a credit scoring system similar to that of the United States, albeit with a few slight differences. In Canada, scores typically range from 300-900, whereas in the U.S. they're typically from 300-850. Equifax Canada and TransUnion Canada are the primary credit reporting bureaus, and gather information for the majority of reports you'll see.
There are five factors used to determine a credit score in Canada:
New credit accounts – details on the number of new credit accounts opened
Types of credit accounts – information on the diversity of your credit portfolio (e.g. car loans, credit cards, mortages)
Used credit vs. available credit – information on the porportion of credit being used on credit cards and other lines of credit
Length of credit history – details how long your oldest and most recent credit accounts have been open for
Payment history – information on how you have repaid credit in the past, including details on any missed and late payments
What is a renter's credit score?
A renter's credit score is an indication of their likelihood to pay bills on time, their spending habits, and most importantly for landlords – their ability to pay rent. With that being said, there are lots of reasons why a renter's credit score might be low even if they have a good, steady income and an ability to pay rent consistently and in a timely fashion.
Maybe they were foolish with their student loan payments or had to max out a credit card because of a family emergency – there are other variables at play that may not appear on a traditional credit score.
That's why the Trust Score also includes a unique Trustworthiness component, which also assesses renter-submitted documents to give landlords a clearer picture of their applicants. Read on for more information on the Trust Score.
What is a Trust Score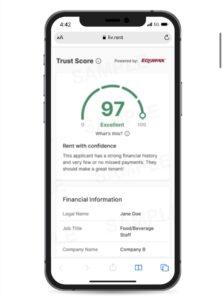 The Trust Score is an intelligent rating system designed to establish a renter's reliability and credibility when applying for places on the liv.rent platform.
For landlords, it is a crucial tool for screening tenants efficiently. For renters, it's a key part of their Renter Resume to help their rental applications stand out.
Using AI and a powerful algorithm that corroborates submitted tenant information, the Trust Score gives landlords a more secure and accurate measure of a prospective tenant's suitability, thus expediting the tenant selection process.
Why landlords prefer the Trust Score
Of the many reasons landlords and property managers favour the Trust Score for screening their applicants, here are the 2 factors we hear most often:
1. Comprehensive Overview of Prospective Tenants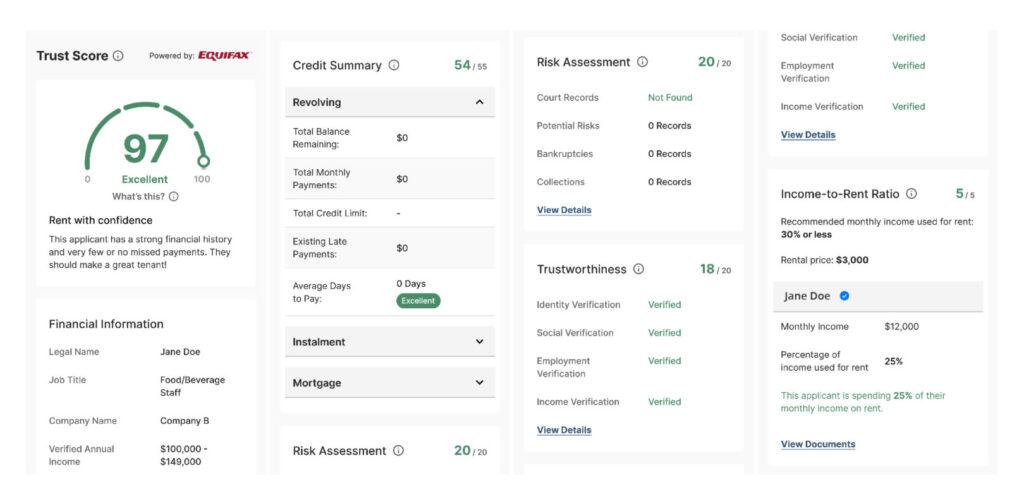 The Trust Score offers landlords a broader, more comprehensive picture of prospective tenants by taking into account factors outside of financial information.
At a glance, landlords can easily see a prospective tenant's Trust Score summarized into 1 of 4 categories – Excellent, Very Good, Average and Poor. With this information, landlords can easily compare tenants across the board before diving into the details.
The Trust Score is scored using our proprietary system that factors in a Credit Summary (55%), Risk Assessment (20%), Trustworthiness (20%), and Rent-to-Income Ratio (5%). When renters apply to listing on liv.rent, landlords will be able to access their Trust Score (out of 100 points) along with a report outlining the following information:
Credit Summary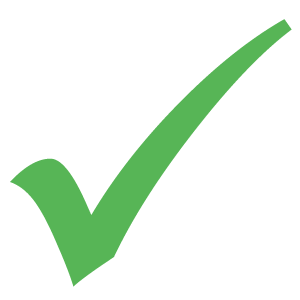 Total Balance Remaining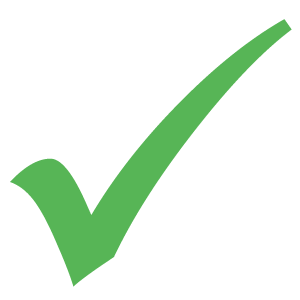 Total Monthly Payments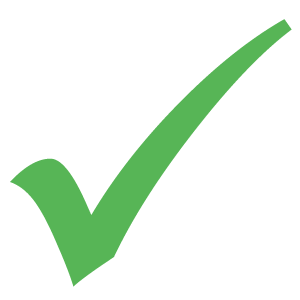 Total Credit Limit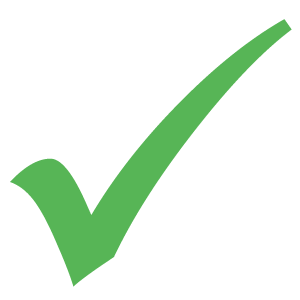 Existing Late Payments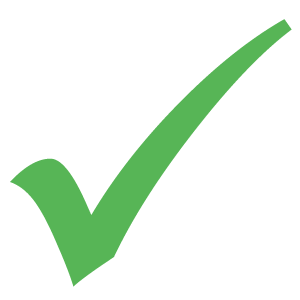 Average Days to Pay
Risk Assessment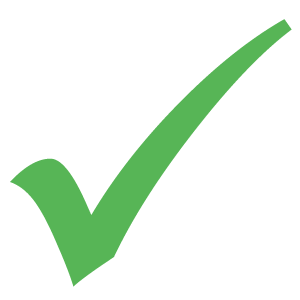 Court Record Verification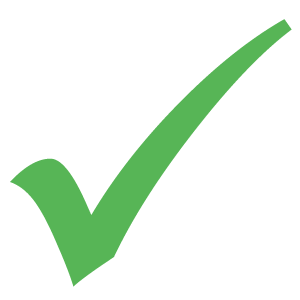 Potential Risks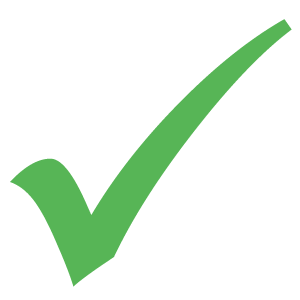 Bankruptcies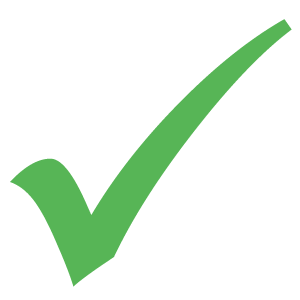 Collections Records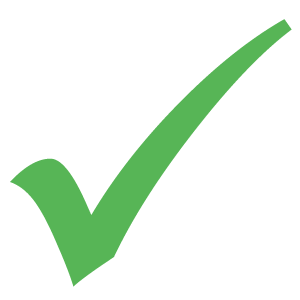 Average Days to Pay
Trustworthiness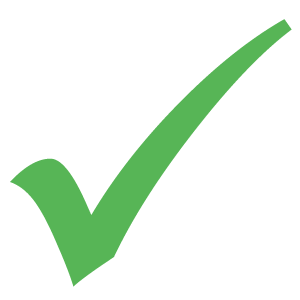 Identity Verification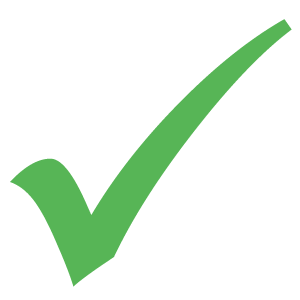 Income Verification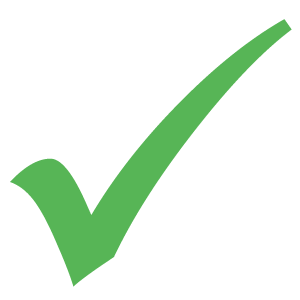 Social Verification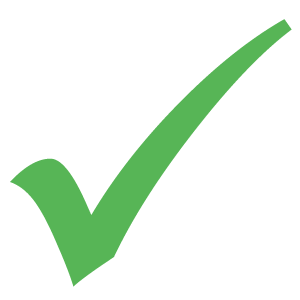 Employment Verification
Rent-to-income Ratio
Does the Trust Score impact the tenant's credit score?
The Trust Score gathers information from renters' Equifax® credit reports and will appear as an inquiry on their credit file. This may impact their overall credit score, however the impact will not be significant as the Trust Score is not a credit application and will not appear as a 'hard' credit inquiry.
2. Direct Access to Documents
The Trust Score provides landlords with access to all of the necessary documents submitted by prospective tenants. Once a renter applies to a listing on liv.rent, landlords can access the following documents uploaded by the renter:
Income Verification
Tax Slips (e.g. T4)
Bank Statements
Employment Verification
Pay stub
Employment Letter
The landlord will also be able to see which piece of ID the renter used to complete their identify verification. Renters who have verified their identity with their Driver License, will have a check mark under their trustworthiness section of their Trust Score.
Having access to these documents will save landlords the time and hassle when it comes to collecting and sharing endless documents and paperwork back and forth. With the Trust Score, landlords can access this information all in one place.
Note: Only verified landlords have access to document files when a renter applies to their listing. Renters are also encouraged to hide any sensitive information (e.g. SIN) by using the mark-up tool when uploading verification documents.
How does the Trust Score compare to other credit scores?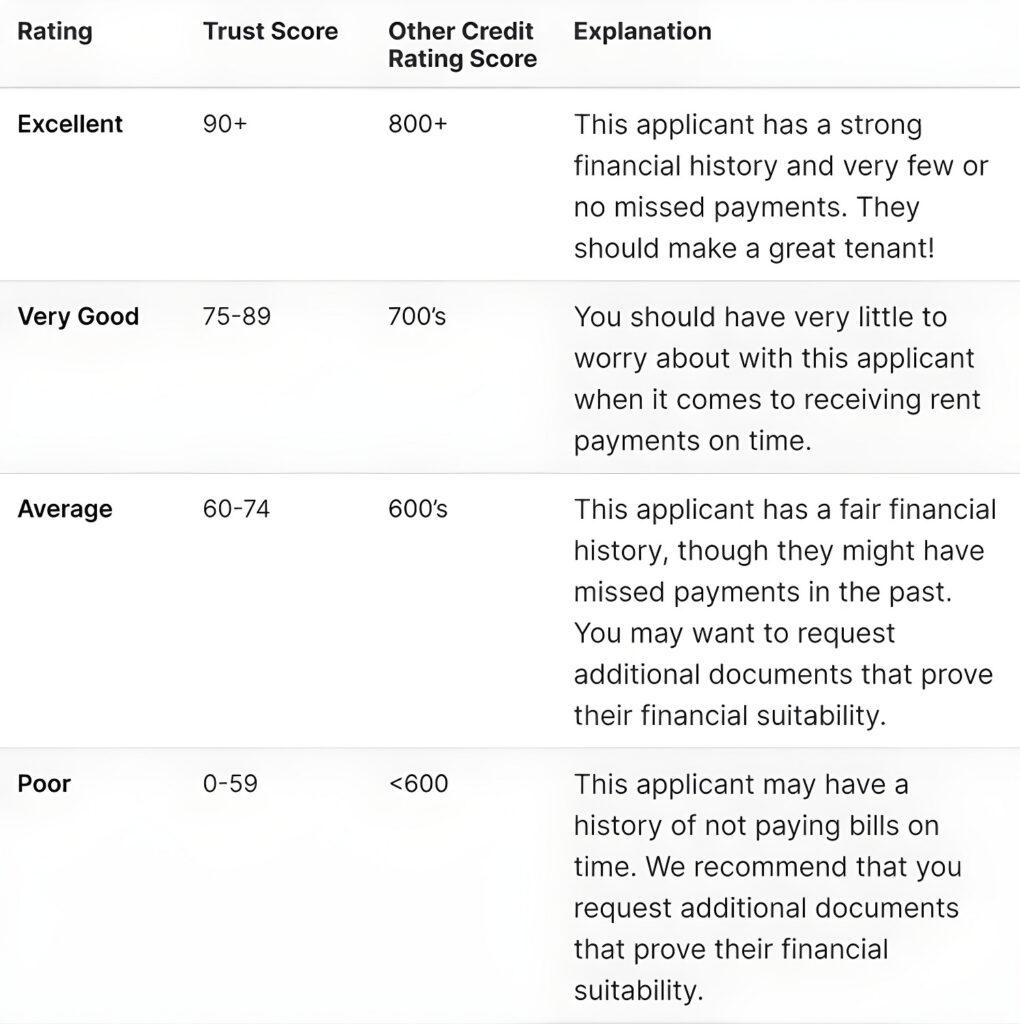 Many landlords are familiar with the credit rating scores provided by more traditional credit reporting agencies. These agencies employ a sliding scale between 300 and 900 to convey credit scores – the numerical representation of a tenant's credit risk. While the Trust Score scale ranges between 1-100.
Keep in mind too, that there is typically a cost related to running a credit report. If you were to hire a service to conduct the credit check (Equifax or TransUnion), it would cost you on average $25 per applicant. Click here to see a sample credit report.
For many landlords, this information may seem extremely overwhelming. That's why we've created the Trust Score, for landlords to access a free and easy-to-understand report outlining the necessary information of prospective tenants.
Ultimately, the Trust Score provides information beyond a renter's financial standing. As we all know, finding the perfect tenant is not an easy task, but the Trust Score is here to help simplify that process!
Want to learn more? Discover our Landlord Rental Resource section for more tips to help automate your rental process.
---
Rethink The Way You Rent
Not on liv.rent yet? Experience digital tools at your fingertips with instant chatting, digital applications and digital contract signing – all on one platform. Click here to sign up now or download the app to get the full rental experience.
Follow us on Instagram and Facebook for monthly rental stats, feature updates and other up-to-date rental info.