Hi there, and welcome to liv.rent! If you're here, then chances are you're a landlord or property manager who's looking to streamline their rental process to save time and energy. You're in the right place, and if you invest the time to read this short quick start guide now, you'll be well on your way to becoming a liv.rent expert in no time.
So, whether you're a seasoned property management professional looking for a way to scale your business or you're just listing your first-ever unit as a new landlord, you can follow this guide to get up and running on liv.rent today while maximizing efficiency.
Table of Contents
Landlords & Property Managers
Advertise your rental for free on liv.rent – an all-in-one rental platform.
Maximize Exposure: Multiplatform syndication to Craigslist, Kijiji, Zumper, Facebook Rental Groups & more.
Generate Quality Leads: Chat instantly with ID verified renters & search from a list of suggested tenants.
Screen Tenants Smarter: Easily assess a renter's reliability & trustworthiness with Trust Score – the new intelligent rating system.


Set up the basics
The most important first step on your way to successfully list, market, and fill your unit on liv.rent is to start with the right foundation.
What you'll need to do:
Complete your profile
Get verified
1. Complete your profile
To help establish trust with your potential tenants, having a fully completed profile is an essential key to success on liv.rent and it starts with you.
Upload your photo
Fill out all the fields
Add a small bio
2. Get verified
After your profile is complete, your next step is to get verified. It's a fairly straightforward process that will earn you the blue checkmark verified badge. This signals to renters that you are who you say you are and are helping to continue to build and establish trust.
The verification process includes sending your information to liv.rent so that our staff can review a picture of your government-issued ID.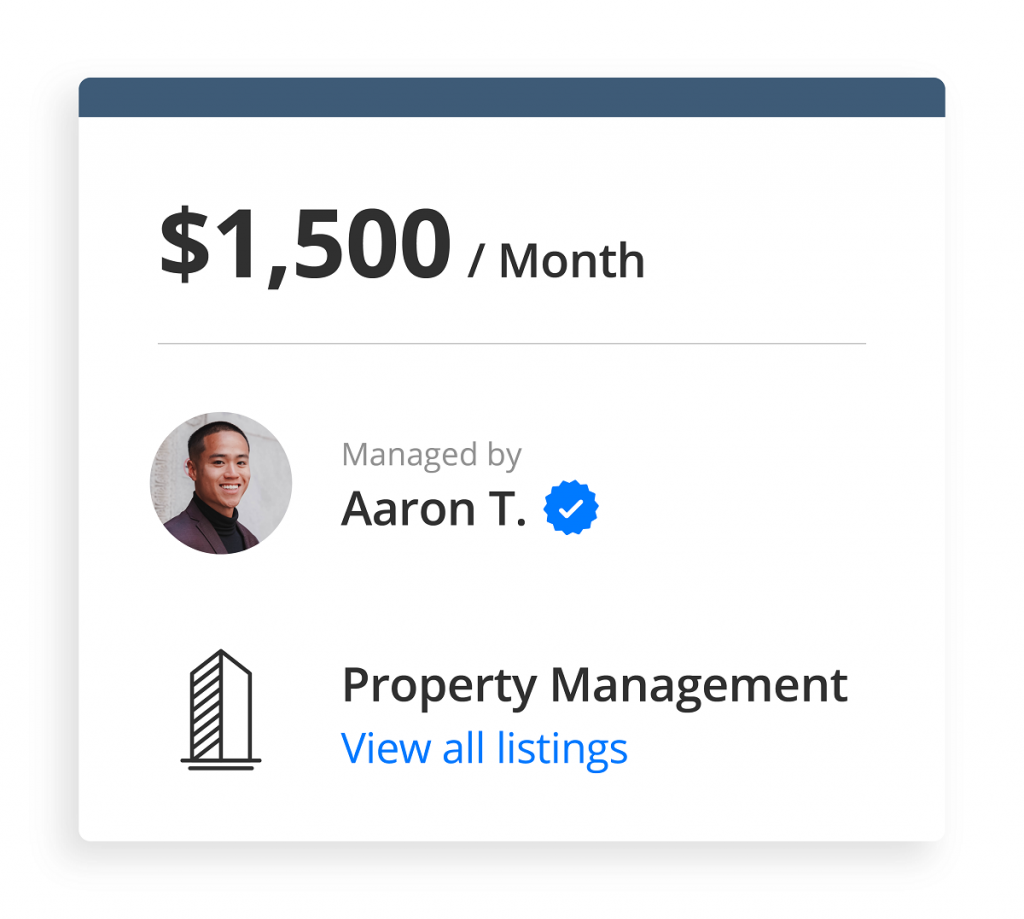 Without these basics in place, you'll be missing out on opportunities for leads and more chances to automize your rental process for efficiency.
More resources:
Now, renters will feel comfortable reaching out to you to inquire about your unit. Before they send you their application, which is full of their personal info, they need to see that you are a trusted landlord and having a complete bio is the perfect way to start.
Reach our liv.rent support either in-app or by email for any questions or troubleshooting you have about completing your profile or getting verified. Next, let's look at how you can publish your first listing and start making liv.rent your new rental hub.
Make liv.rent your rental hub
Once your profile is set up and verified, it's time to post your first listing.
Then, liv.rent as a CRM tool has enough features that it can become your rental hub. Collect your leads, even ones you've gathered from places like Facebook Marketplace and Kijiji, and bring them to liv.rent to streamline.
This creates your own rental hub, where you can easily manage inquiries and determine which leads are worth pursuing. Here's how you do it:
Use your liv.rent page as the official "website" for your listing and tell all interested leads to apply via liv.rent
Use our syndication feature to push your listing out to multiple channels including Craigslist and Facebook Marketplace
Reach out to your suggested tenants and invite them to apply to your listing
Market through liv.rent featured listings to get three times the eyes on your listings
Screen tenants on liv.rent
Our final tip to start off on the right foot using liv.rent to its full advantage is to screen your tenants using our features that will help you go from a flood of hundreds of leads to a selection of qualified leads to help you go from overwhelmed to in control. Plus, by digitalizing the tenant screening process, you're going to increase efficiency and save a lot of time.
Here's how you can screen tenants on liv.rent as a landlord or property manager:
Pre-screen with video tours
The Trust Score
Application summary
Quick reply templates
1. Pre-screen with video tours
When you receive inquiries asking about availability, additional photos, or booking a showing, then try sending them a video tour of your unit that you posted to your first listing.

After they've seen the video and they're still interested to pursue a showing or move to the application process, that's when you can begin interacting with them in a meaningful way.
This helpful pre-screening tip can save you from a lot of back and forth from cold leads.
2. The Trust Score
Running a credit check is a common step in the screening process for most landlords or property managers. On liv.rent, tenants will get a Trust Score, our intelligent rating system that shows at a glance their credibility as a renter.
Using a smart algorithm to pull data from their income information, social media presence, and Equifax credit report that we run — the Trust Score is an invaluable tenant screening tool.
More resources:
3. Application summary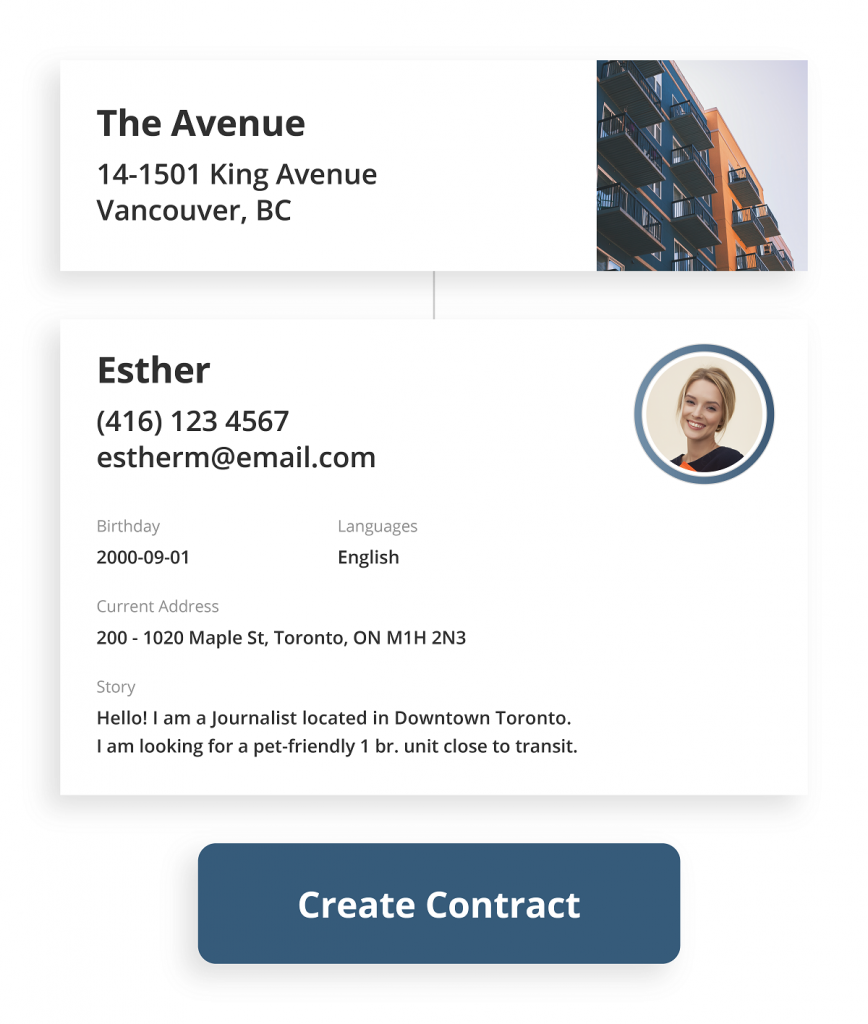 A clear and concise application summary helps you screen tenants easily by seeing key information at a glance so you'll know before you go ahead with an applicant whether or not they're going to be a good fit.
4. Quick reply templates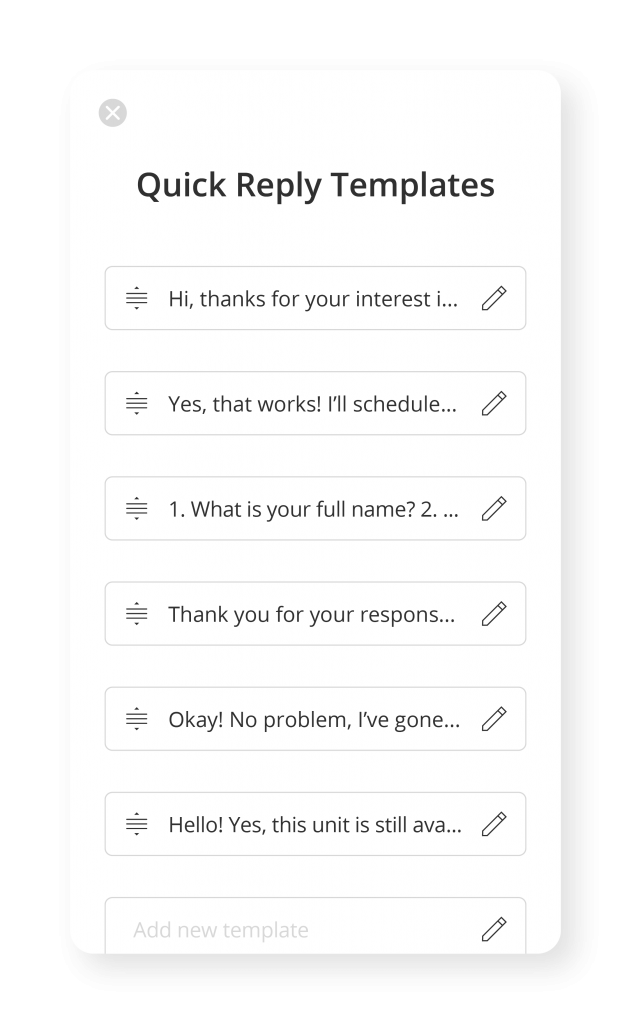 A quick reply is better than no reply. But when you have dozens or even hundreds of inquiries, it can get overwhelming. So, liv.rent made customizable response templates.
They prompt renters to answer a few questions before you go ahead and book a showing for them.
Here are a few more ideas that will help you determine more easily if this renter is a good fit for your unit:
How many people will be living with you? (Please provide a short description of each individual with their age & profession)
What is your desired move-in date?
What city do you currently live in?
Do you have any pets?
Do you smoke?
Have you viewed the video tour?
Since these are customizable, you can edit them to help support your goals as a landlord or property manager.
---
Once you've completed these three keys to success: setting up the basics, making liv.rent your hub, and tenant screening — you're ready to move ahead with one of your qualified leads to the application stages.
Questions? Reach out to liv.rent support either in-app or by email and we'll be happy to assist.
Additional resources
Watch now: Landlord Onboarding — 3 Keys To Success
---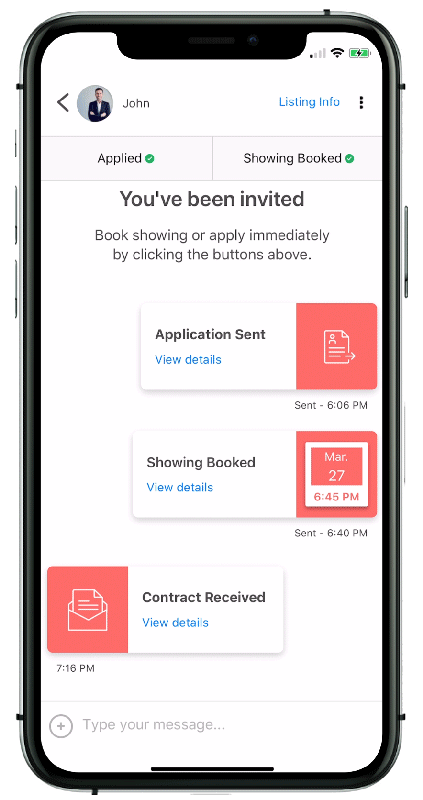 Rethink The Way You Rent
Not on liv.rent yet? Experience the ease of digital applications & contracts, verified tenants & landlords, virtual tours and more – all on one platform. Sign up for free or download the app.
Subscribe to receive the latest tenant & landlord tips and get notified about changes in the Canadian rental market.
>> Stay up-to-date on the average rent in Vancouver, Toronto and Montreal: Rent Reports