Moving is always a chore. And it isn't just limited to transporting your stuff from A to B; it also requires some scheduling and logistical planning to ensure you have heat, electricity, cable and, of course, WiFi when you move in. Here is a step-by-step guide to help you set up utilities.
Table of Contents
How do I set up utilities?
To set up utilities, visit the provider's webpage to log in or open an account. Most providers mentioned in this post have online portals to make setting up, transferring, starting and stopping easy.
Here's what you'll need to provide:
New address (make sure to include your unit number)
Start date or transfer date
You can call each company separately if you want to, but it's typically much faster to complete these requests online.
When do I initiate set up?
You will want your utilities up and running on move-in day preferably. In order to facilitate this, we recommend you contact companies (on line or by phone), 2 weeks prior to your move-in date to set up installation/hook up times.
Which utilities do I need to set up?
Typically, these should be outlined in the lease or, at the very least, the lease will articulate what the landlord IS taking care of. If there is any doubt, ask your landlord:
Which utilities do I need to set up?
Do you recommend any providers?
You may be responsible for some or all of the following:
Electricity
BC Hydro has been British Columbia's largest generator and distributor of electricity for decades and this government-regulated utility provides all the electricity for the entire lower mainland and beyond.
Setting up an account is easy and can be done on-line here. For renters, you'll need to provide your new address, phone number, and your landlord's name and contact information. You will be charged a nominal fee for set up (about $14) and you may be required to provide a security deposit if:
You have no credit history with BC Hydro.
BC Hydro cannot conduct an Equifax credit check.
An Equifax check shows a deposit is required.
You cannot provide a reference letter from another utility.
The amount will vary for each customer based on billing plan, average monthly bills of comparable properties and a dollar amount 2 or 3x the estimated monthly bill. The full security deposit will be credited to your account after one year of on-time bill payments.
Gas
To get cooking right away, or simply stay warm depending on your home's heating type, you will need to hook up natural gas. FortisBC is the sole regulated distributor of natural gas in Vancouver though there are a number of authorized natural gas retailers which serve Vancouver and the surrounding area. These commercial providers include:
Though traditionally FortisBC has been a reliable and fair priced supplier, it may be in your best interest to compare costs with other natural gas services. Energyrates.ca has a quick and easy tool to do this. Many of these offer fixed rate, variable rate and fixed cost monthly plans.
You can set yourself up, close, or move your FortisBC account on their site, here.
liv.rent – Canada's trusted house & apartment rental website
Search apartments, condos, and homes for rent.
Verified Landlords: Rent from a trusted landlord. Look for the "ID Verified" tag to identify which landlords have been pre-screened.
Quality Rentals: Browse listings that have been checked by our team. Verified by official documents or by mail.
One-Click Applications: Fill out your Renter Resume once and apply to multiple listings in just a few clicks.


Water/Sewer
How it works
Typically, your landlord will take care of this.
They will be billed quarterly by The City of Vancouver or other municipal government. The amount will be based on water usage indicated by a city installed meter.
If this cost is passed on to you, the tenant, you can pay your utility bill at variety of financial institutions, at City Hall or through pre-authorized, automatic monthly payments.
liv.rent recommends Canadian cell phone service provider, PhoneBox, for the most affordable LTE plans on the market and free shipping of SIM cards anywhere in the world!
Unlock liv.rent exclusive deals and receive even better deals as a liv.rent member. Click here >> Go Phonebox
Internet/Cable/Phone
Most often these utilities are purchased together though not necessarily. Do your research to determine best rates and the best service for your specific needs.
Visit comparemyrates.com to run a comparison of rates for internet, mobile, cable, car insurance and more.
Consider foregoing landline. Given the ubiquity of cell phones, a landline may not be necessary so consider this when negotiating or selecting your package.
More and more, cell phone companies will add a landline to your plan for a nominal fee. So if you'd still like a landline (nice to have if cell network down), it can be provided by a company other than Telus in B.C.
In Vancouver, the biggest providers of internet and cable services are Shaw and Telus. They own the infrastructure but there are other second-tier Internet Service Providers (ISPs) that offer competitive internet services at lower cost. Keep in mind, though, they often have higher up-front costs charging for modems and installation. Shaw and Telus may match them on price if you are a savvy negotiator.
In many of the downtown highrises, fibre optic internet connection is included. Novus, for example, is a popular option in many high-density areas (downtown, Yaletown) but not available in other areas of the Lower Mainland.
Pro tip: liv.rent users get a special rate for Novus internet, so take advantage of it now if you're setting up utilities in your new place.
Internet Rate Comparison

To compare prices of ISPs available in your area, try this findinternet tool.
Security/Alarm System
Alarms are great for added security. Here's what you need to know:
Security systems can include an alarm system, security cameras, and even air quality updates so you will be notified if there's carbon monoxide or smoke.
Whether you're home or away, the alarm will notify you if someone opens your door or window.
Your landlord will provide you with the name of the security company and contact information.
With respect to fire and carbon monoxide detectors, the landlord must ensure they are in working order when you move in.
Garbage/Recycling Collection
In the Greater Vancouver area, property taxes ensure garbage/recycling pickup on a weekly basis. You will want to ask your landlord how these are handled:
Where does garbage and recycling go?
What days is it pick up?
Is there a composting program etc.?
The City of Vancouver website is also a good resource. Look up your pick up schedule here so you know when to set out your bins if you are in a house, duplex, triplex or fourplex. If you live in an apartment tower, you will not be responsible for garbage/recycling collection. Just do your part, and recycle properly! Refer to the City of Vancouver's Waste Wizard if you are unsure of what can or cannot be recycled.
---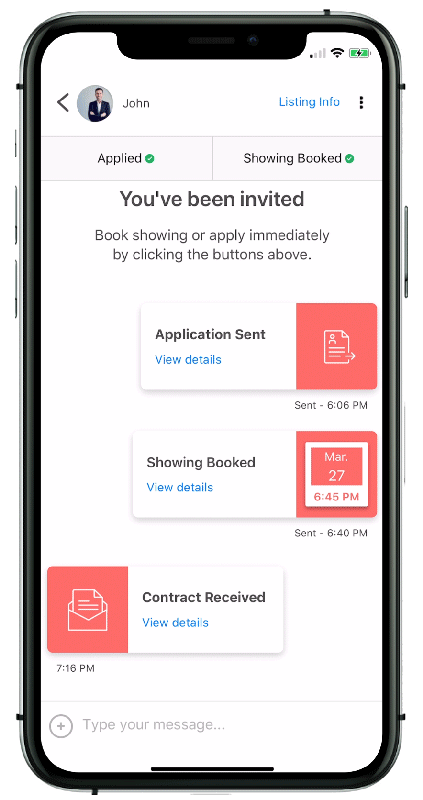 Rethink The Way You Rent
Not on liv.rent yet? Experience the ease of digital applications & contracts, verified tenants & landlords, virtual tours and more – all on one platform. Sign up for free or download the app.
Subscribe to receive the latest tenant & landlord tips and get notified about changes in the Canadian rental market.
>> Stay up-to-date on the average rent in Vancouver, Toronto and Montreal: Rent Reports