Fall is officially here and, coupled with the extended time we've all spent at home, the itch to redecorate and revamp our space is strong. While redecorating the home can be costly, we're here to show you some ways where you can redecorate your home without breaking the bank.


50+ Best Home Decorating Ideas for Decorating on a Budget
Refresh
One of the best parts of having your own space is the freedom to define and redefine it. Don't be afraid to rethink the way you live, and the functions of each space in your home.


1. Rearrange the Furniture
As simple as it sounds, re-envisioning a space can make a huge difference. In your main living room, reposition a big piece – like a sofa or book shelf, step back and reposition the other pieces in the remaining space. This will freshen up the space and perhaps give you a new perspective!


2. Reorganize Your Bookshelf
Rearrange the books on your bookshelf, varying the sizes, shapes, and orientation. Remember, too, that your bookshelves aren't limited to just books. Intersperse books with plants and decorative objects for visual interest. Start with a focal point and work your way out from there.


3. Position Furniture Carefully
Don't push furniture against walls. Leaving some space between your furniture and the walls can actually make the space appear larger and more inviting. Create conversation areas by grouping furniture and defining those areas with a floor rug or wall art.


4. Play with Layout
Consider traffic flow and space usability. Even if you live alone, it's important to note your habits within your living space to make your day-to-day functions that much easier. Living with others may require more brainstorming and trial and error, but that's half the fun!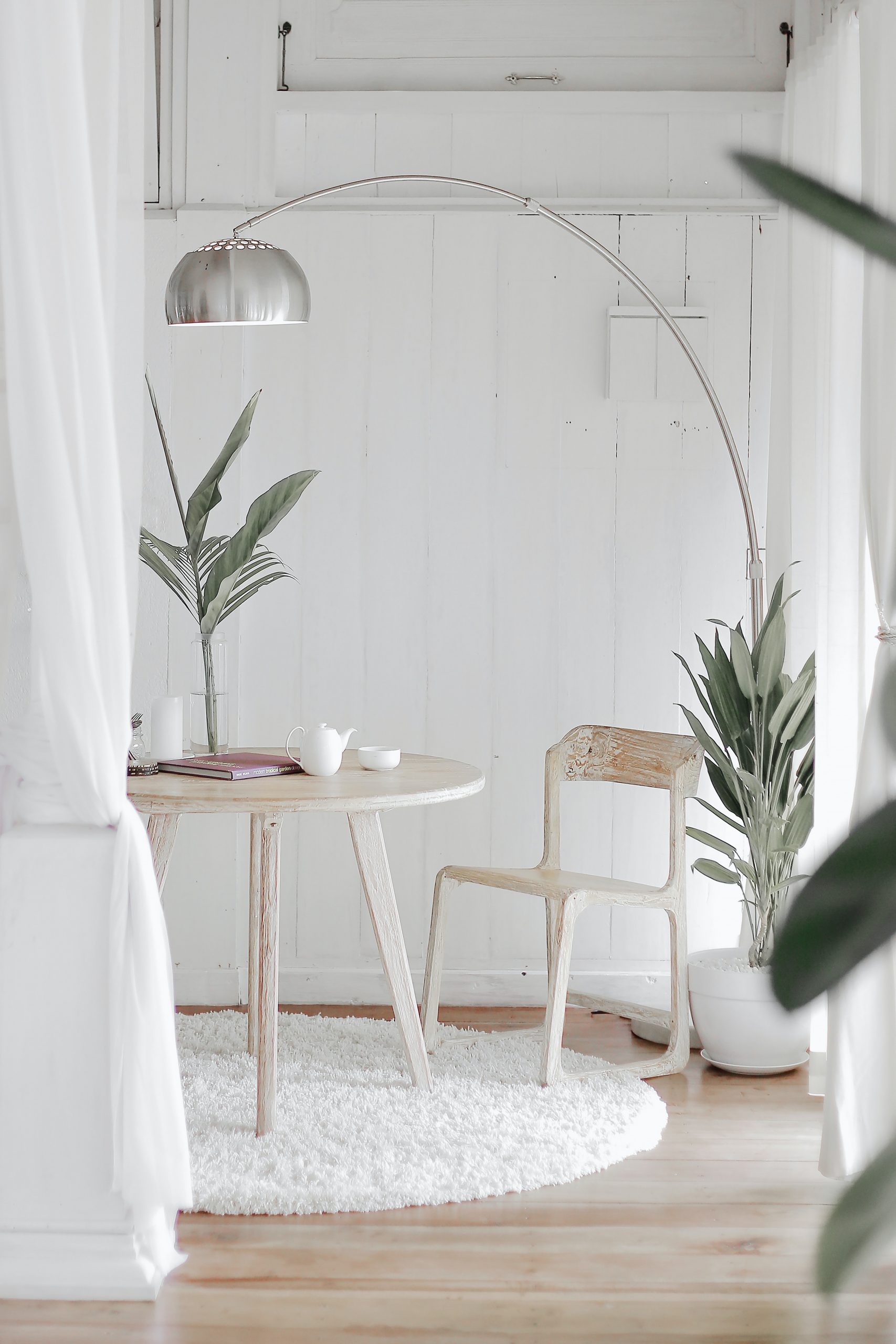 5. Choose Wisely
Put tables at an arm's length, and make sure to pay attention to heights as well! Table lamps in your living room and bedroom should always be within easy reach.


6. Rethink and Reorganize
Sometimes, even after careful consideration and planning, you'll find you need a change. Perhaps your closet storage needs a different structure, like a garment rack in your bedroom to display your favourite tee shirts. Or perhaps your living room could be split into a TV area and a reading nook.

Looking to renovate your rental property? Read our article on everything you need to know before renovating your rental property here.
Small changes, Big impact
A little bit can go a long way in home decorating, especially when you are on a budget. Doing some of these, or tackling one area of your home at a time, is less daunting and can have a big impact on the overall look and feel of your place.


7. Refresh the Walls
Update your walls with paint, artwork, tapestries, or any fresh take to give your room – and your brain – a reset. If hanging art is too much of a commitment, we also love 'adjustable' art that simply leans against a wall or shelf. It allows you to reshuffle your collection and keeps your walls free of holes!

8. Paint
Paint colour is a highly effective way to change the feel of your space. Watch a few video tutorials before starting – it isn't quite as easy as it looks! Try a new colour, like a pastel shade, or create a blank canvas with a fresh white. Paint can also be used to refresh other design elements, like fireplaces or furniture. Consider painting sofa legs or a table. If renting, run all painting plans by your landlord. In fact, if it will enhance the space, you may be able to convince your landlord to pay for the paint and/or painters (they may feel more comfortable using professionals).


9. Showcase Collectibles
Don't be afraid to showcase your odd collections as an art display (e.g. cameras, milk glass, instruments, travel mementos). Try playing around with placement in different areas of your home, turning your collected items into a consistent art piece throughout.


10. Photo-filled Tables
Memory tables are a great way to add a personal touch to an entryway or living room. Use thrifted and found frames for a more eclectic, mix-and-match style. Or select a single style, such as a simple silver frame, and use varying sizes for visual interest.


11. Use Fabric
New fabric updates your soft surfaces in a big way. Throw pillows and bedding can be refreshed with a new cover. Simply switching your duvet cover colour can completely shift the way you feel in your bedroom. Even a new or re-homed throw blanket can add texture and warmth.


12. Declutter
Get rid of items that are just taking up space in your home. Decluttering old, expired, or useless items can free up more space than you think, and really examining your current collection will leave you with things that only make you happy.

RECOMMENDED >> Top 4 Tips To Declutter Your Kitchen


13. Coffee Table Styling
Your coffee table deserves more than just the TV remotes, keep it fresh! Choose an object, like a tray or low bowl, to serve as a focal point and change the accessories around it monthly – by adding fresh or dried flowers in a vase or a coffee table book, you'll keep those design doldrums at bay.

14. Update Hardware
Kitchen updates can be tricky, especially for renters. Update hardware on your cabinets, doors, or even furniture for a subtle enhancement. Just remember, if replacing hardware in a rented home, to keep the original pieces to be reattached before you vacate.


15. Mix Time Periods
Incorporate items and materials from different eras for a more playful look. A mid-century modern sofa with a classic side table? Why not! Just remember to pick a unifying theme or limited colour palette to keep the space from looking overwhelmed.


16. Use your walls as a canvas
For those who are more artistically inclined, consider painting a mural directly on the wall! Get creative with themes and subjects. Keep in mind that murals don't have to be intricate or challenging. A simple rainbow, abstract design, or repetitive print can make your walls look incredibly artistic.


17. Hang Your Art
Don't just prop them up – hang items on the wall! Whether you go for a full gallery wall or a single canvas print, hanging items on the wall not only draws the eye up, making the ceilings appear higher, but will help to immediately make the space feel more lived in and complete. Alternatively, consider hanging a tapestry to serve as a focal point and add texture to a broader expanse of wall space.

18. Frame Everything
Frame wherever possible. Framing art, photos, postcards, posters, pressed flowers, printed dish towels, even magazine covers will immediately give a polished look to even the most eclectic spaces. Frames can be anything from a clipboard, pictured above, to a cork board, to a real frame, just give your art an anchor.


19. Cover Books
While books make excellent decor, having too many sizes and colours or old books can actually detract from your overall look. Cover books with paper when your bookshelf is starting to look worn, or if you want to create a more cohesive, natural colour palette. If brown craft paper is not your style, consider gift wrap paper, scrapbook paper, fabric, or burlap.


20. Renew Old Mats & Rugs
It could be that your welcome mats may have overstayed their welcome and worn out without you noticing. A thorough cleaning may be sufficient, although more run-down pieces may need to be replaced altogether. This goes for floor runners and indoor carpets as well. To keep your place looking fresh, pay attention to the state of your floor coverings.

DIY
When working with a budget, sometimes the best way to get the job done is to do it yourself. Most supplies for these projects are budget-friendly, and may even be in your home already!

21. DIY Wall Art
Making your own wall art is a fun quarantine activity while providing a beautiful, personal touch to your art collection. The best part? You don't have to be an artist to create an interesting piece. From paint-by-numbers to hanging jute placemats, Pinterest has a DIY wall art project for every skill level.
We love this list of 39 Easy DIY Ways To Create Art For Your Walls from Buzzfeed!


22. DIY Blanket Ladder
While you can certainly find ladders at construction stores and even second-hand, sometimes the best way to get the exact style you want is to make it yourself. Power tools are sometimes required for these blanket ladders, so make sure to plan ahead.


23. DIY Small Decor
Making small decorations from scratch requires minimal effort and supplies, and can often be done in a few hours. Personalize some fridge magnets, weave a macrame wall hanging, embroider pillow cushions, paint a dollar-store canvas – anything goes when creating pieces for your unique space.


24. DIY Planters
Give your plant friends a unique new home by upcycling old items into planters for new life! Vessels can be found in all shapes and sizes: teacups, mason jars, lotion bottles, wine bottles and more. You could even just paint your own pots to reflect your home colour palette and style.

Thrift Shopping
For those willing to hunt for their perfect piece, second-hand is the way to go. With all of the ways to find vintage treasures, you probably won't be hunting long.

25. Search on Craigslist
Search the furniture section by store names you like (e.g. CB2, Westelm, etc.), styles like 'mid-century' or finishes (e.g. teak, walnut) to pull up listings for items that are available and match your aesthetic. Costs may vary but there are plenty of deals and listed prices are usually negotiable.


26. Visit local thrift stores
Thrift stores are veritable gold mines for inexpensive and unique design elements. While some items may need some TLC, you can often find lightly used hard goods and decorative objects ready to take home. Some thrift stores even offer delivery of large pieces. Look for some castaway art in these shops. Many can be spruced up by simply reframing them. Someone else's junk can indeed be your treasure.


27. Shop Freecycle
What could be more budget-friendly than free! Freecycle is a public website dedicated to gifting and finding items that must be free of charge. While it is frowned upon to post ads looking for "brand new" items, you may find some gently used pieces to fill in the gaps in your collection.


28. Shop Marketplace
The art of bargaining is alive and well on Facebook Marketplace. Search for exactly what you want in your preferred price range to find goodies in furniture and home decor, and maybe you can haggle your way to an even better price! Remember to arrange your exchange with minimal contact, e-transfer payments, and curbside pickup wherever possible.


Repurpose
Upcycling is the name of the game for vintage style and budget creations. Whether your piece is sitting unused in your home or found at a thrift store or yard sale, a little TLC brings new life and possibilities, and keeps more items away from the landfill.


29. Repurpose a ladder
A fresh coat of paint or even a new location can transform an old ladder into a plant stand, book case, or blanket storage. Shorter step ladders should not be overlooked either as they can serve as lightweight bedside tables in a small space, or even floating shelves if hung on a bathroom wall.


30. Repurpose a bookcase
Refreshing a simple second-hand bookcase could be as easy as a new colour of paint, but you can also take it to new heights by switching or adding legs. Other styling options could include matching baskets to organize contents, adding mouldings to corners to create a sturdier look, or fastening doors to the structure to turn your bookshelf into an armoir.


31. Repurpose a dresser
Dressers are prime upcycle material offering so many options. An easy DIY of changing the hardware can make a big difference to the overall look of the piece. For a more ambitious DIY, you can even remove the drawers entirely to create a shelf, kitchen island or side table with the frame, and another bookshelf with the drawers themselves. So many ways to turn an outdated piece into your own masterpiece.

32. Turn plates into wall art
A quick dive into the aisles of thrift stores can produce some really funky plates and trays, why not convert them into an art collection? These don't have to be the printed collectible plates your grandparents keep in the glass armoir – seek out wooden or wicker trays for a more natural vibe, or unique shapes and prints for a more whimsical look.


33. Turn a wine bottle into a vase
This is the easiest trick in the book. A beautiful wine logo, or even a plain glass bottle, can be proudly displayed or wrapped in burlap. You may even want to try painting or frosting the glass for a more unique feel.


Nature
Natural elements and greenery have long been an essential part of home decorating, but now more than ever people are seeking to bring the outdoors in. Spruce up your space, naturally!

34. Exercise your green thumb
Houseplants are rewarding to care for and add aesthetic value and texture to any home. Play with placement! Place them on the floor, shelves, bar carts or hang them from the ceiling.


35. Start with Easy Plants
Low light plants are every beginner's best friend. Snake Plants are popular for this purpose, but don't forget about Ponytail Palms, ZZ Plants, Marimo Moss Balls, and countless others. When in doubt, ask the professionals. Check out design websites for more tips on styling, and ask nurseries your burning questions.


36. Cut branches & greens from your own backyard
Nature walks are great places to find natural decor for your home. Gathered pine cones, acorns, and branches are perfect for fall and winter. Fresh cut fronds and greenery adds a lively feel. Even branches that strike your fancy could be displayed in a vase as a centrepiece, or turned into a rustic DIY project. Add small hooks to a larger branch and hang on the wall for a jewelry or key holder, or use it as a base for a macrame project or lighting feature.


37. Houseplant Alternatives
If you lack a green thumb or have pets that could be poisoned by plants, consider an artificial plant. Nowadays most people are hard pressed to tell the difference unless they actually touch the leaves. For a more natural feel, dried flowers and grasses add just the right amount of dreamy texture.

New Additions
Deciding what to add to a new or tired space can be overwhelming. To get started, start with one or two of these tips and add layers as you build confidence in your home decorating abilities.


38. Redesign with wallpaper
Updating your walls with wallpaper instead of paint opens you up to new options in terms of pattern and texture. If an entire room of print feels overwhelming, consider papering a focus wall for visual interest. If you're unable to paint, try framing swaths of fun fabric or wallpaper for a different take on wall covering.
39. Add Texture, Depth, and Colour
Add layers in the form of throws, pillows or carpets. They add texture, depth and colour to a space. Mix different textures and materials to create a warm, homey look.

40. Use drop cloths
Finding the right curtains can be time consuming and often expensive. Luckily, drop cloths are the unsung hero of the fabric world. This inexpensive fabric, available anywhere you might find painting or construction supplies, can be bleached or used in its natural cotton canvas form. Use drop cloths for no-sew curtains or slipcovers.


41. Stock up on candles
Keeping a scented candle on hand is always a good idea for cozy nights and self-care rituals, but it's also a good idea to have a selection of plain, unscented candles at the ready. For a touch of glamour or kitsch to your home, try out some candle holders with tapers.


42. Add a table runner to your dining table
This understated addition will give your dining area a more finished look, and incorporating new textures will draw the eye and add warmth to the space. Table runners also don't have to be strictly table runners – play around with placemats, tablecloths (which can be folded smaller for less draping), and even lightweight rugs for variety.


43. Add a rug
Grounding a space with a rug does wonders for the overall aesthetic of your home. Rugs can be used to add warmth and texture, subdue noise, and define areas in your home. In an open space, placing rugs in the living area and the dining area provides a visual separation. In a more closed space, a smaller rug can actually make the room appear more spacious. When selecting a rug, be sure to think about the maintenance of the pile and material, as well as the colour scheme of your home.


44. Accessorize your table
Even the smallest dining tables can accommodate some form of accessory, and adding these accessories can make your dining table more sophisticated. A small vase with fresh or dried flowers, a low bowl to house fresh produce, even a few succulents will make your table more inviting.


45. Accessorize your walls
Whether you're hanging plates, trays, your own DIY projects, or your favourite art and posters, accessorizing your walls is key to creating a unique space, especially under current global conditions. Installing a floating shelf or planning a gallery wall allows you to display far more whimsy, while a single piece creates a more modern, minimal focal point.


46. Accessorize your shelves
In small spaces, storage can be a precious commodity, and shelves can be a perfect hybrid of function and decor. To prevent your shelves from looking like a library or a storage centre, be sure to take in some important styling points when placing items and edit, edit, edit! Disperse books and heavy items with smaller, lighter accessories. Add framed photos and keep within a colour scheme. Displaying items this way also helps reduce the amount of holes in your wall!


47. Add woodwork
Bring the outdoors in with more than just houseplants. Raw or finished, wood, in the form of woodwork or furniture, is a neutral material that can be styled in a rustic or more modern fashion, depending on your accessories. Solid wood is also very durable, and can be sanded down and refinished when your style changes over the years.


48. Decorate with throws + pillows
While it may sound simple, adding throws and pillows to your space will actually greatly improve the comfort of a space, adding softness and warmth (literally). These items need not be extravagant purchases, and even one large cushion on the sofa with an accompanying throw blanket would be enough to make a difference. On a neutral piece of furniture, the colour and texture can be key to pulling your colour scheme and theme together for a cohesive look.



RECOMMENDED >> Inside Scoop: Renovating your Rental Property – Tips from Enzo Design Build


Improve lighting
There is nothing worse than a dimly lit dark space or an overly bright one, reminiscent of a drug store or interrogation room. Lighting is key to both the function of your living space and creating ambiance.

49. Changing Bulbs
Brighten up! Simply switching bulbs or adding a dimmer switch can effectively change the appearance and ambiance of a space. Changing the light bulb can even help you save money – LED light bulbs use about 75% less energy than incandescent lighting. For qualifying residents, BC Hydro will even supply you with a free energy saving kit with cost-saving LED light bulbs.


50. Home Office
When creating a study or home office area, consider using daylight light bulbs. This will help to keep you awake and alert for those cramming sessions. If this area is part of a bedroom or living area, try to add the daylight light bulb to a lamp, so you can turn off the sunshine and unwind at the end of the day.


51. Add Height
Adding a tall floor lamp or table lamp is a great way to brighten up dim spaces – and is absolutely necessary for those without overhead lighting. The height of a tall lamp will allow the light to disperse more thoroughly throughout the room. Bringing light to those dark corners will make a huge difference to the feel of the room.


52. Lamp Shades
Remember that lamp shades are optional – and mix and match. For a more industrial look, opt for a shadeless hanging pendant. Or change out that old thrift store lamp shade for a more modern piece, like this one.
53. Mirror, Mirror
To enhance your natural lighting, place mirrors opposite windows. This will not only make the room feel larger, but also bring some of that sunshine in. For affordable options, thrift stores and Facebook Marketplace are great places to check for mirrors large and small.

---
Check out some of our other posts on how to transform your home:
4 Tips for Hanging Art from Artist, Christine Breakell-Lee
From Drab to Fab: 5 Ways to Beautify your Bathroom
Less is More: Decluttering your Bathroom
---
Find your next rental on liv.rent!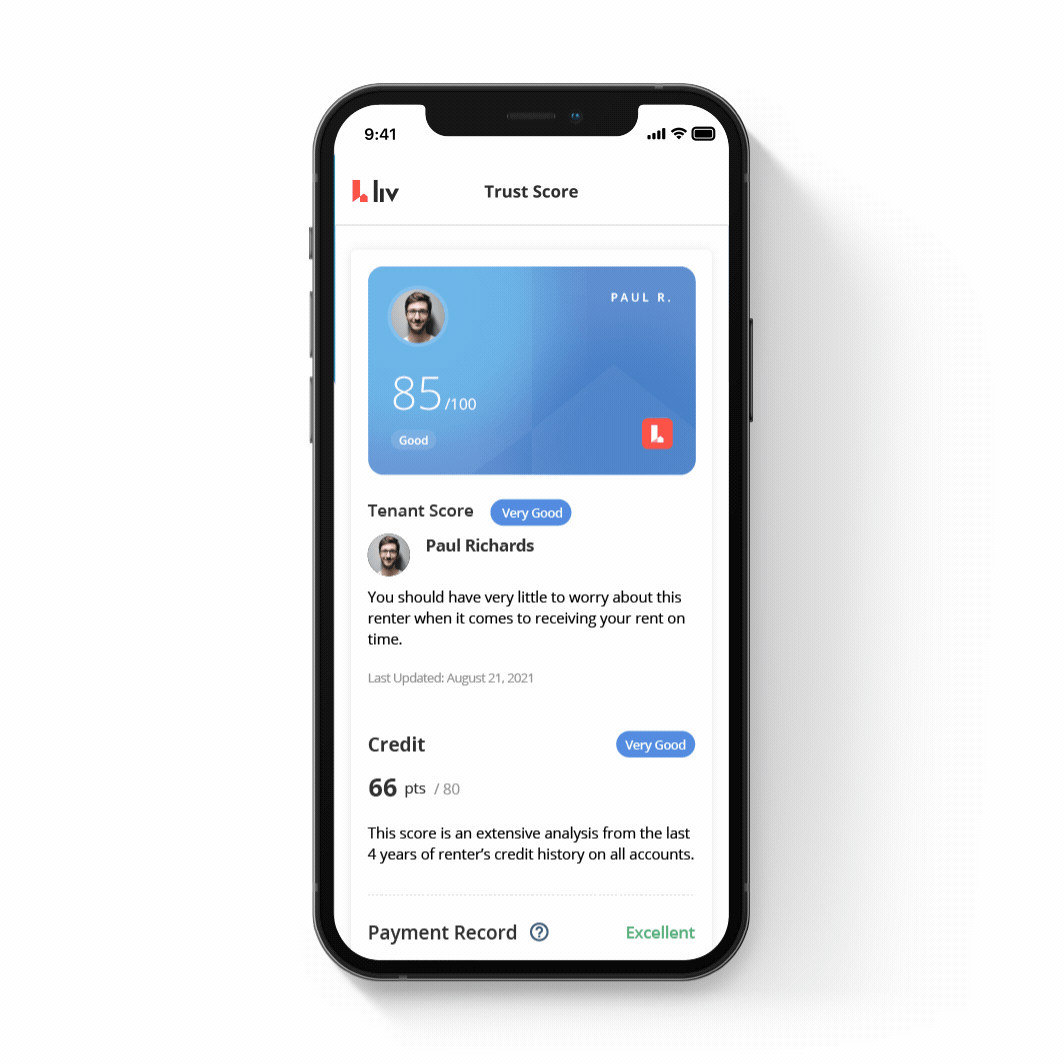 Easy, One-Click Applications
Complete your renter profile once, and apply to multiple places in just a few clicks. When applying to listings on liv.rent, landlords receive a complete overview of who you are as a renter! If you are no longer interested in the listing, withdraw your application at any time. Start your search now.
Follow us on Instagram and Facebook for monthly rental stats, feature updates and other up-to-date rental info.