Any landlord with a rental property near a post-secondary institution has like received plenty of applications from student renters looking for a place to stay during the school year. When students arrive in your town, they're ready to learn and eager to sign a lease — but do they make good tenants? We're liv.rent, Canada's all-in-one landlord productivity tool with solutions for every step of the rental process, and we created this guide to help landlords understand the benefits and drawbacks of renting to students.
Table of Contents
Is your rental priced competitively?
Find out with a free rent estimate. Our team of rental experts will calculate your unit's true value based on your listing details & current market trends.
Is renting to students a good idea?
For many, the idea of renting out your home or apartment to students sounds alarm bells. It really shouldn't. These tenants can often prove to be excellent – reliable, tidy, and, financially secured by their parents. In fact, having parents as guarantors on a lease, which is the usual case in student situations, is often far more sound than leases with other tenants.
We encourage property managers and homeowners to overlook negative stereotypes and consider student applicants. The vast majority are committed to sharpening their adulting skills which include behaving accordingly and respectfully.
Additionally, by using liv.rent you can safely provide a home to an international student coming to Canada for the first time ever. So not only do you get a fantastic renter, but you're also doing your part to assist newcomers to Canada.
Can you make more money renting to students?
One obvious benefit of renting to students is the consistently higher demand. While this doesn't always translate to higher rent, student neighbourhoods do tend to skew higher in terms of average rent price – though September and January are obviously outliers in this regard, coinciding with the start of semesters. Landlords do need to be cautious about vacancies during the summer and winter months, as there won't be as many students moving during this time. Signing year-long leases with renters is key here.
Of course, this also means that landlords can expect to see higher prices when purchasing a home, on average. In fact, one report indicated that for every 1km closer you get to a university campus, average home prices increase by 1%. Thus despite higher average rent prices, landlords will likely have higher mortgages/property values to match, meaning that things will likely balance themselves out quickly.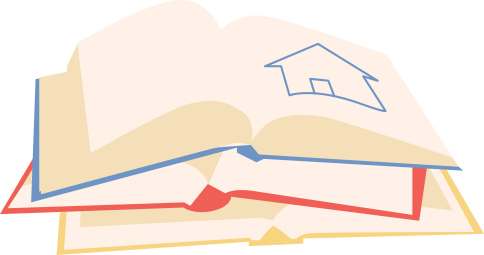 Pros of renting to students
Steady demand – If your rental property is near a post-secondary institution, there will be a guaranteed demand for your rental every year with new candidates regularly.
Higher rent – There's a potential for higher rent in a multi-bedroom rental as rent is divided between students. If the location is right, demand will always be high and thus, higher rents are justified.
Third-party payment – Often, students have their families pay rent or assist them with rental payments; thereby, ensuring that you will receive your payments on time.
Word of mouth fills vacancies – Very little advertising is required as students use word of mouth to fill empty spots once they vacate.
Low maintenance – Since it's more likely for students to be first-time renters, they tend to be much more low-maintenance than other tenants.
Cons of renting to students
Frequent turnover – There might be an annual turnover. However, if the arrangement is working for them, they may stay for up to 4 years or longer.
Lack of history & references – It can be harder to screen student renters as they have little to no work or rental history.
Inexperienced at property maintenance – Students are often less familiar with taking care of a home since it's their first time living on their own.
Tips for renting to students
Once you've weighed the pros and cons of renting to students, and you decide that they're suitable tenants for you, then here are our best tips for renting to students:
1. Use liv.rent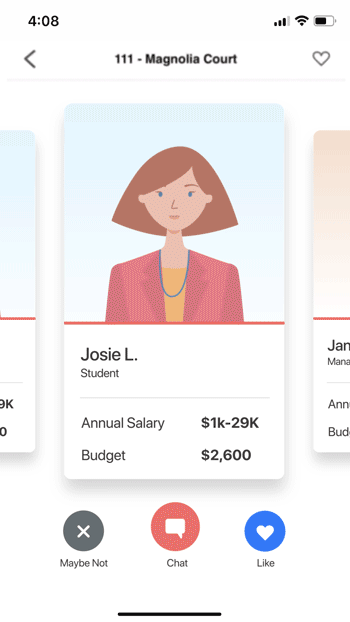 Use our Suggested Tenants feature to connect with prospective students looking to rent. This feature provides you a basic profile overview of their Renter Resume, which includes their:
• Name
• Occupation (in this case student)
• Salary Range
• Rental Budget
You can also create and manage your listings on liv.rent and share your listing links to the student-specific sites above, in addition to posting directly from the liv.rent app to Craigslist and Kijiji saving you time and energy.
2. Join student housing Facebook Groups

Join & post on Facebook Groups dedicated to student housing, here are a few groups geared towards various post-secondary institutions in Canada:
3. Use University housing websites

Reach out to the department of off-campus housing and ask to be featured on their housing micro-sites. Keep in mind, not all institutions offer this, but here are a couple that do:
4. List at the Right Time

Post-secondary school schedules are typically separated into three semesters:
Spring (January to April)
Summer (May to June, July to August, or May to August)
Fall (September to December)
The busiest semester is Fall, students will be looking to secure housing in March/April. If your preferred lease term is September to September, you will want to attract these students by indicating a September 1 move-in date, especially in competitive markets like Toronto and Vancouver.
5. Consider Sub-letting

Many students will vacate their rental property during summer months. A property is more attractive to students if sub-letting is permitted. It helps them recoup some costs by renting their room out to students attending summer session for example. Otherwise, they (or their parents) are paying for three to four months when the rental is empty.
6. Flexible Lease Terms

Consider flexible lease terms of nine months, for example September to May to avoid the summer semester. (Tip: It is not necessary to offer a sub-letting option for leases with this type of duration.) They would only be paying for the months they occupy the property.
How to attract student renters
Student renters generally don't ask for much from their rental property. Proximity to school is obviously paramount, as is having a quiet place in which to study, free from distractions. Furnished units are also great for attracting renters relocating from abroad and students moving out for the first time. When creating your listing, be sure to mention any of these details right in the description, especially the distance to campus and possible transit routes.
Pricing your rental property competitively is also key to filling your unit faster. Before you list, consult your area's average monthly rent prices, looking specifically at your neighbourhood to get a truly accurate sense of how much to charge.
How to mitigate the risks of renting to students
Setting out rules and putting in lease addendums is the best way to make sure you and your student renter have a successful and stress-free tenancy.
Have a thorough tenant-screening process — this is the best protection no matter who you're renting to. Many students won't yet have a credit history to reference, making it harder to screen tenants. Tools like liv.rent's Trust Score negate this risk though, giving landlords a more comprehensive look at tenants' history by taking into account their trustworthiness and other factors.
Add occupancy addendums in the lease — Students might try to split costs with roommates to save money. But if your unit is only suitable for two or three people, then you should outline that in the lease.
Get a student's family on the lease as cosigners — This is especially important if the tenant is underage and/or has no verifiable income sources.
Set out rules about excessive noise & quiet hours — in the lease, add a policy about excessive noise, and institute some quiet hours, for example, from 10 p.m. to 7 a.m. to discourage tenants from having parties and being overly loud in the suite.
FAQ: Renting to students
Can landlords refuse to rent to students?
While landlords may refuse to rent to someone based on their credit history (or lack thereof) or generally poor suitability, they cannot discriminate against students in particular.
Can landlords only rent to students?
Landlords aren't allowed to discriminate against renters, which would mean that excluding groups other than students would technically be illegal.
Are students good tenants?
Students can be amazing tenants. As with any renters though, make sure you do a thorough job of tenant screening to ensure you've found a good match.
What is a student tenancy agreement?
Landlords will sign regular lease agreements with students, as with any other tenant. Students may want to sublet though, so be sure to discuss this option prior to signing a contract.
---
Looking for tips to attract more student renters and earn a higher profit from your unit? Book a FREE 15-minute Listing Assessment for advice on pricing, photos, description, and more.
---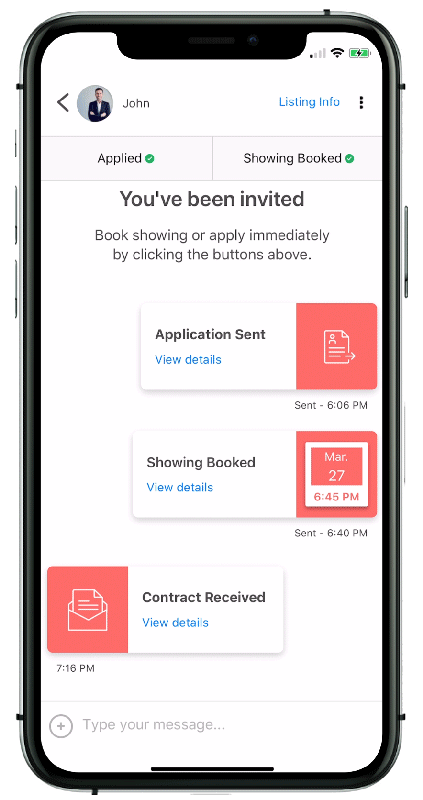 Rethink The Way You Rent
Not on liv.rent yet? Experience the ease of digital applications & contracts, verified tenants & landlords, virtual tours and more – all on one platform. Sign up for free or download the app.
Subscribe to receive the latest tenant & landlord tips and get notified about changes in the Canadian rental market.
>> Stay up-to-date on the average rent in Vancouver, Toronto and Montreal: Rent Reports.