When renting out your property, it is absolutely crucial that you carefully think through a set of rules for your tenants. Many of these should be reflected in the Lease Agreement providing as much detail as possible to avoid any ambiguity. Ultimately, this will help you avoid conflicts with your tenants and, hopefully, preserve the condition of your rental property.
Top 12 Considerations when setting Rental Property Rules
We've outlined the Top 12 items to consider when setting rules and drafting a lease agreement:
1. Names of All Tenants and Occupants
Ensure every adult occupant's name and signature appears on the Lease Agreement.
Including every occupant's name offers landlords protection as it essentially assigns legal responsibility for paying the full rent amount and adherence to other lease terms to ALL occupants. This means if one tenant leaves, the onus of the rent falls on the other signatories to the agreement. Also, if one tenant violates any of the other terms of the lease, the landlord has the right to end the tenancy of all tenants.
>> RECOMMENDED READING: BC Residential Tenancy Act Explained
2. Detailed Description of Rental Property
When drafting your lease agreement, make sure to include:
Complete property address (including unit number, street address, and postal code).
Outline parking details specifying stall numbers or assigned parking areas.
If a storage unit is included, specify the unit assigned to the rental unit.
Indicate areas that are not accessible to tenant i.e. parking pad, storage locker, backyard etc.
3. Tenancy Terms
Clearly state the specific term for the lease agreement – fixed term or periodic (month to month) – noting the start date, tenancy length and expiry date.
For a fixed-term tenancy, indicate the date the tenancy ends and whether the tenant must vacate the rental unit on that date or the tenancy may continue on a month to month basis (default).
NOTE: At the end of a fixed-term tenancy agreement, the tenant is not required to vacate the rental unit on that date (unless specified in the lease agreement). At this point, although the landlord and tenant have not entered into a new tenancy agreement, the landlord and tenant are deemed to have renewed the tenancy agreement as a month to month (or periodic) tenancy on the same terms.
Please refer to section 44(3) of the Residential Tenancy Act for additional details re. tenancy terms.
4. Method of Payment
Go beyond simply stating the rental amount and include:
Date when rent must be paid – typically the first of the month.
Acceptable payment methods (cheque, e-transfer, credit card).
Specify penalties for late payment or bounced cheques.
Using liv.rent, tenants are able to pay by credit card (via Stripe) negating the need for cheque collection and providing some assurance to the landlord that rent will be paid in full.
>> RECOMMENDED READING: How to Pay Rent to your Landlord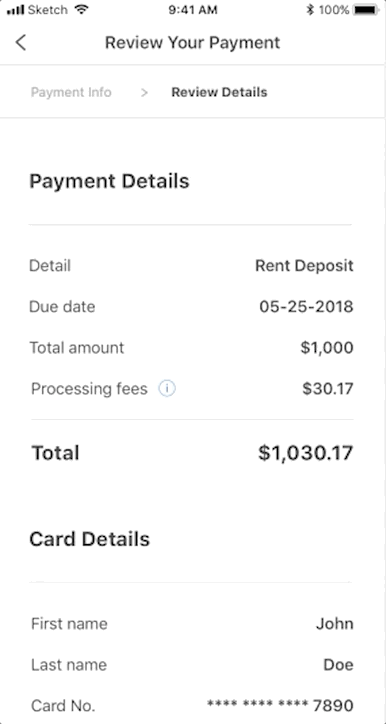 5. Repairs and Maintenance
If your property is an apartment building, typically maintenance issues are strata responsibility and owners and their tenants are off the hook. However, if your rental property is a townhouse or home, you should be clear about your property maintenance expectations. Generally speaking, the landlord is responsible for yard maintenance, mowing, raking, and snow removal, unless you communicate otherwise to the tenant. In the case of snow removal, the responsibility can vary by municipality, and typically tenants are responsible if they're renting a whole house, whereas landlords are responsible for multi-unit buildings. Again, if this is important to you, it's definitely worth including in the lease agreement.
>> RECOMMENDED READING: Landlord/Tenant Maintenance Responsibilities
6. Décor
Set clear rules around painting, hanging artwork and renovations. The clearer you are, the less likely you are to be unpleasantly surprised by a bathroom painted black when the tenant moves out. It is up to you whether you forbid such modifications or encourage tenants to simply ask for written approval before embarking on a painting project, for example. A more flexible landlord will allow on condition they approve the colour.
7. Vaping/Smokeless
When you advertise your property, indicate, clearly, whether your property is smoke-free and then reiterate to prospective tenants, and include these restrictions in the lease agreement. Make sure any strata rules governing smoking are also relayed to your tenants in the lease agreement. If you forbid smoking, we recommend you specify that this rule applies to cigarettes, vaping and marijuana.
8. Barbecues
Depending on the outdoor space available to your tenants and/or Strata by-laws, you may want to indicate whether barbecues are permitted.
9. Subletting
Specify clearly whether subletting arrangements are permitted in your property. If a tenant on the original agreement moves in an unapproved roommate (one who is not a signatory to the original lease) or sublets the unit without landlord permission, you can terminate the agreement and evict all the residents.
10. Access to Rental
Outline the terms of entry to the property, in accordance with the Residential Tenancy Act. This will protect both landlords and tenants from unlawful entry.
As a landlord, you cannot enter your unit without written notice of entry communicated by text, email or letter. In British Columbia, a landlord is required to provide 24 hours notice, with date, time and purpose for entering.
Landlords & Property Managers
Advertise your rental for free on liv.rent – an all-in-one rental platform.
Maximize Exposure: Multiplatform syndication to Craigslist, Kijiji, Zumper, Facebook Rental Groups & more.
Generate Quality Leads: Chat instantly with ID verified renters & search from a list of suggested tenants.
Screen Tenants Smarter: Easily assess a renter's reliability & trustworthiness with Trust Score – the new intelligent rating system.
11. Deposits
Before entering into a lease agreement with a tenant, be very clear about the deposits you will collect, letting them know that their deposit Cheque will be returned to them once they've provided a forwarding address. This must be within 30 days of moving out. It can only be half a month's rent and must be paid within 30 days of the date requested. Once paid you are committed to the property. If you decide not to move in, the landlord is within their right to keep the money.
>> RECOMMENDED READING: Deposit Debrief: Your Questions on Security Deposits Answered
BONUS TIP – Pets
If you do allow pets, ensure you provide specific details – the number, size and even breeds permitted. Make sure you specify that tenant is responsible for cleaning up pet waste in common areas or yard.
Want to see more? Discover our Landlord Rental Resource section for more tips.
---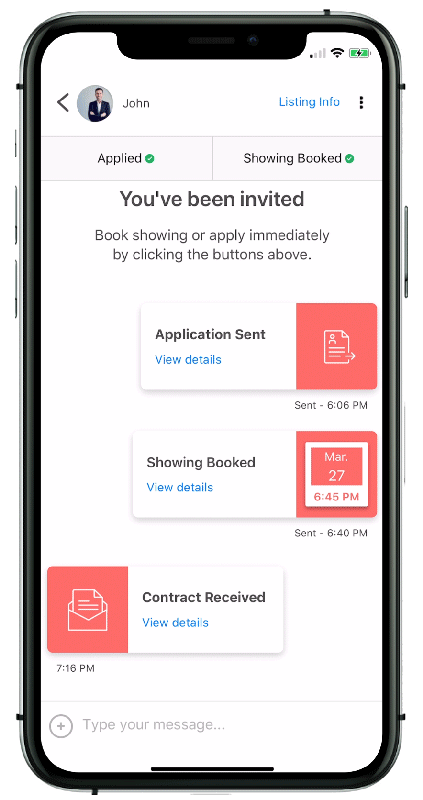 Rethink The Way You Rent
Not on liv.rent yet? Experience the ease of digital applications & contracts, verified tenants & landlords, virtual tours and more – all on one platform. Sign up for free or download the app.
Subscribe to receive the latest tenant & landlord tips and get notified about changes in the Canadian rental market.
>> Stay up-to-date on the average rent in Vancouver, Toronto and Montreal: Rent Reports.