For homeowners looking to make some extra money – whether to keep up with mortgage payments amid sky-high interest rates, or to help fund an investment property, renting out your basement suite could be the perfect solution. There are tons of benefits to renting out your basement, from generating additional income to having extra security when you're away on holiday. In this blog post, we'll explore the advantages and disadvantages of renting out your basement and provide tips on how to post your listing and find tenants fast using liv.rent.
Table of Contents
Is your rental priced competitively?
Find out with a free rent estimate. Our team of rental experts will calculate your unit's true value based on your listing details & current market trends.
Are basement suites legal in Canada?
In short, basement suites are legal in Canada. However, there are certain rules and regulations that must be followed in order to ensure the safety and comfort of both tenants and landlords. Depending on the province or territory, there may be specific zoning requirements and building codes that must be met in order to rent out a basement suite. Additionally, landlords must be aware of their local bylaws and regulations, which may require registering your basement as a rental unit or securing additional permitting.
The exact rules for owning and renting a basement suite vary by province and city, but Canadian landlords will all follow a similar process to ensure their unit is legal. Prior to renting out their basement or another part of their house, prospective landlords will first need to do the following:
Check the zoning requirements and building codes in your area to ensure your basement rental is legal
Obtain a business license and/or rental permit from your local municipality
Make sure your basement suite meets the safety and fire regulations set out by the province
Ensure that your rental agreement meets the Residential Tenancy Act of British Columbia
Make sure your rental agreement includes all the necessary clauses and information required by the province
Advantages of renting out your basement
Renting out a basement suite is an attractive proposition for homeowners looking for another income stream. Money isn't all would-be landlords have to gain from renting out part of their home though. Let's look at some of the top reasons homeowners might want to rent out their basements.
Adding another source of income — With mortgage rates climbing higher, many Canadian homeowners are looking for a way to make their monthly payments more manageable. If you already have a basement suite or another part of your home you're not using, renting it out is a great way to earn more money through rental income and staying on top of your bills.
Extra security — So long as you trust the tenants you rent to, having an occupied basement suite can offer an extra layer of security when you're away on holiday or just out of the house for prolonged periods of time. Doing your due diligence while screening tenants can pay dividends in this regard.
Less maintenance and upkeep responsibilities — With someone living in your basement, you won't need to worry about small repairs and chores like changing lightbulbs and vacuuming. While you'll need to prepare the unit for your new renters according to local guidelines, you'll likely end up saving time that would otherwise be spent on small fixes and cleaning.
Increasing your property's value —When it comes time to sell your home, adding a basement suite if you don't already have one will significantly increase your property's value. Particularly if you're situated in a popular rental market like Vancouver or Toronto, prospective buyers may be eager to purchase a home that already has rental space built in.
Disadvantages of renting out your basement
While renting out a basement suite can be an easy way to add another income stream and reap the benefits of a rental property, homeowners should also be aware of the potential downsides of becoming a landlord. The good news is, nearly all the risks of renting your home can be eliminated with a thorough tenant screening process and a solid knowledge of your local rental laws.
Here are some potential disadvantages facing homeowners looking to rent out their basement:
Potential damage to your property — The wrong tenants can cause substantial damage to your property, which is why it's important to find the right renters the first time. Particularly since you share a roof, the potential for property damage can often scare homeowners away from renting part of their house.
Disruption to your day-to-day life — Having a renter in part of your home isn't for everyone. Tenants causing disturbances can interfere with your routines and end up disrupting your daily life if you're not careful. When searching for tenants to rent your basement suite or another part of your home, take your time to find a perfect match who will respect your space.
Tenant disputes — Prior to renting out their basement, landlords will need to study up on their local rental laws in order to avoid disputes with their tenants later on. From missed rent payments to tenancy rules and lease terms, it's a good idea to know what to do in a situation before it arises.
What you need to rent out a basement suite
Renting out your basement isn't quite as simple as posting a listing and signing a lease. Before you even think about renting part of your home, there are a few key steps to ensure that you're compliant with your province's rental laws. Once again, the exact guidelines vary by municipality across Canada, so it's important to double-check for any additional stipulations before going to rent your basement.
Here's a quick breakdown of the items homeowners should consider prior to renting out their basement:
Safety considerations — Each municipality has its own specific guidelines for safety standards of secondary suites. These generally consist of considerations such as having a clear fire exit, windows, properly installed plumbing fixtures, and other items designed to ensure tenants' safety. The list can be quite extensive in some areas, so be sure to double-check that your unit meets the requirements before taking any other action.
Business license — As with any rental property that earns income, homeowners planning to rent out their basement will first need to obtain a short- or long-term rental business license. These can be typically be obtained from your local business license office once you've met the above safety considerations, gathered the necessary paperwork, and paid any requisite fees.
Local tenancy laws — Each province has its own guidelines for residential tenancies. As a landlord, your duty is to ensure that you're following these laws and upholding your responsibilities.
Lease agreement & Addendums — Lease agreements are the formal contracts governing tenancies in Canada. Most provinces like B.C., Ontario, and Alberta have a standardized form available for download, but you can also create your own lease so long as it complies with your local tenancy laws. Adding lease addendums for things like parking, laundry, and utilities is another great way to bulletproof your lease and ensure that you're protected from any possible disputes during the tenancy.
Rental management software — In today's world, most landlords rely on digital tools to help run their rental business. These sophisticated programs can cover everything from listing to tenant screening and creating & signing leases, making your job far more manageable. One such platform is liv.rent – an all-in-one rental management solution with digital tools for Canadian landlords. With built-in comprehensive tenant screening through the Trust Score and a community of verified renters, this complete program helps take the guesswork out of renting.
Tips for renting out part of your home
As with anything, preparedness is key to successfully renting out a basement suite, room, or part of your home. Below are some of our top tips for first-time landlords to enjoy a stress-free tenancy and maximize their profits.
Know how much to charge for rent — Pricing your unit correctly is key to renting it out as quickly as possible while ensuring you're earning enough profit. Researching the latest rent prices in your area for comparison is a great place to start, or for a more personalized evaluation, you can book a free 15-minute listing assessment with one of our liv.rent Rental Experts. We'll look closely at your listing's details to help you maximize your reach – including a complimentary rent estimate so you can be confident with your price.
Be thorough with your tenant screening — Doing your due diligence during the tenant screening process helps to eliminate the risk of damage and missed rent payments caused by troublesome tenants. Credit checks are a great tool for landlords to evaluate a renter's financial capabilities, but often don't give a complete picture of their suitability. Instead, try using an all-in-one tenant screening metric like liv.rent's Trust Score. This complete tenant screening tool factors in tenants' income & employment verification, income-to-rent ratio and public court records to provide a more accurate report of their quality as a renter. It's also a good idea to have a detailed list of questions ready to ask any applicants.
Study up on tenancy laws — Each province has its own guidelines protecting tenants during the rental process. Be sure to consult your province's residential tenancy act to familiarize yourself with what is and is not permitted. To help first-time landlords make sense of Canada's different rental laws, liv.rent has compiled a handy Landlord Resource section of our blog.
Share your listing to reach more renters — Marketing is key to filling your unit as efficiently as possible. One way landlords can expand their reach is to use a platform that allows for easy listing sharing. On liv.rent, landlords can quickly share their listing to Craigslist, Facebook Marketplace and Kijiji with just a few clicks. You can read more on liv.rent's marketing features here.
Use a checklist — There's a lot that can be missed throughout the rental process, particularly if it's your first time renting out property. To help make sure you don't miss any important steps and are protecting yourself as you're renting, it's a good idea to have a checklist on hand for things like preparing and inspecting the rental property, advertising your listing, and screening tenants.
Renting your basement suite on liv.rent
There are plenty of advantages to renting your basement suite – or any type of unit – on liv.rent. Designed specifically for modern landlords in Canada, this all-in-one platform has digital tools for every step of the rental process. In addition to the Trust Score, landlords can post unlimited listings for free as well as access time-saving features like built-in sharing and digital contracts & rent payments. For first-time landlords in particular, things like a centralized inbox for tenant communications and income statements can help you stay organized while maximizing your profits.
Landlords on liv.rent also benefit from our multi-layered verification processes for renters. As part of our commitment to building a safe & trusted rental community, we request renters upload documents to verify both their identity and income, as well as optional social media verification for an extra layer of security. When renters apply to your listing, you'll be able to see their verification status with a handy checkmark to let you know that it's safe to proceed.
Ready to get started? Here's a quick video on how to post your unit for rent on liv.rent:
FAQ: How to rent out your basement suite
What is the difference between a legal and illegal basement suite?
A legal basement suite in Canada is one that has been approved and meets all the necessary zoning, building code, and safety requirements set by the municipality. This typically includes requirements for things like windows, fire safety (e.g. smoke alarms), and plumbing.
An illegal basement suite, on the other hand, is one that has been built or is being used for residential purposes without the necessary approvals or permits. Such suites may not meet safety standards, and the landlord may be subject to fines or penalties.
Are basement apartments legal in Ontario?
Basement apartments or suites are legal in Ontario, so long as they meet the safety guidelines set out by the municipality. Note that some municipalities may have additional bylaws regarding basement suites and rental laws surrounding them, so it's best to check before renovating or renting.
Is it worth it to rent out my basement?
Renting out your basement suite is a great way for homeowners to add an additional income stream, but doesn't come without its share of risks & responsibilities.
Be sure to consider added costs like renovations, business licenses, potential maintenance/repair costs, and so on before deciding to rent out your basement. Being a landlord is a serious duty, so it's important to take into account a variety of factors prior to welcoming tenants.
Does a basement suite add value to your home?
Basement suites have the potential to add value to your home, provided it's well-maintained and meets your municipality's standards to be legal. Other factors like your property's location and the demand for rental housing in your area can also impact precisely how much value your basement suite adds.
It's always best to consult a real estate professional for an exact estimate of your home's value and a basement suite's contribution towards it.
How can I make money with a basement suite?
Renting out a basement suite or other part of your home that you're not using is a great way to earn extra income. To maximize your profits, ensure that you're pricing your unit correctly and doing your due diligence when screening tenants to prevent against unexpected vacancies, damages, or other inconveniences during the tenancy.
---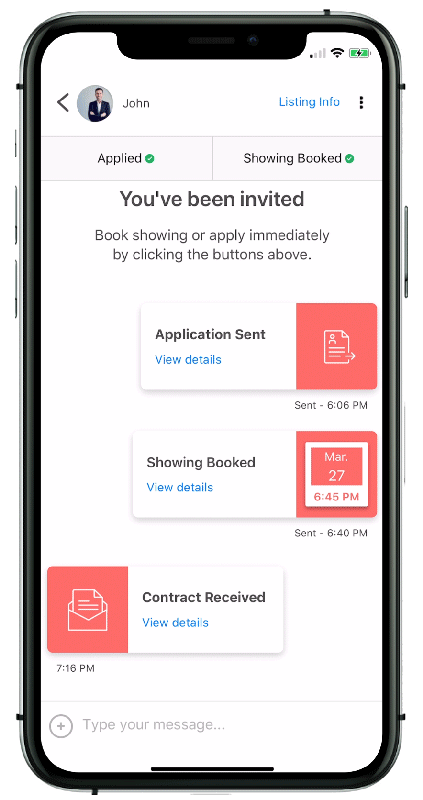 Rethink The Way You Rent
Not on liv.rent yet? Experience the ease of digital applications & contracts, verified tenants & landlords, virtual tours and more – all on one platform. Sign up for free or download the app.
Subscribe to receive the latest tenant & landlord tips and get notified about changes in the Canadian rental market.
>> Stay up-to-date on the average rent in Vancouver, Toronto and Montreal: Rent Reports.