Nearly every landlord's goal is to rent their listing efficiently while minimizing risks from troublesome tenants and potential vacancies. Knowing where to post your listing, how to attract quality renters, building a solid tenant screening process, and simplifying your contracts and rent payments are key to making your rental process as easy and fast as possible – sometimes taking as little as one day from listing to signing. In this case study, we'll be showing you how one landlord used liv.rent to match with their ideal tenants, renting out their listing in just 24 hours.
Table of Contents
Landlords & Property Managers
Advertise your rental for free on liv.rent – an all-in-one rental platform.
Maximize Exposure: Multiplatform syndication to Craigslist, Kijiji, Zumper, Facebook Rental Groups & more.
Generate Quality Leads: Chat instantly with ID verified renters & search from a list of suggested tenants.
Screen Tenants Smarter: Easily assess a renter's reliability & trustworthiness with Trust Score – the new intelligent rating system.
The numbers

Background
The landlord
Number of listings managed: 1
Rental platforms used previously: Facebook Marketplace, Craigslist
Management software used currently: liv.rent
Employment status: Employed full-time
Primary concerns: Safety, saving time, finding a suitable match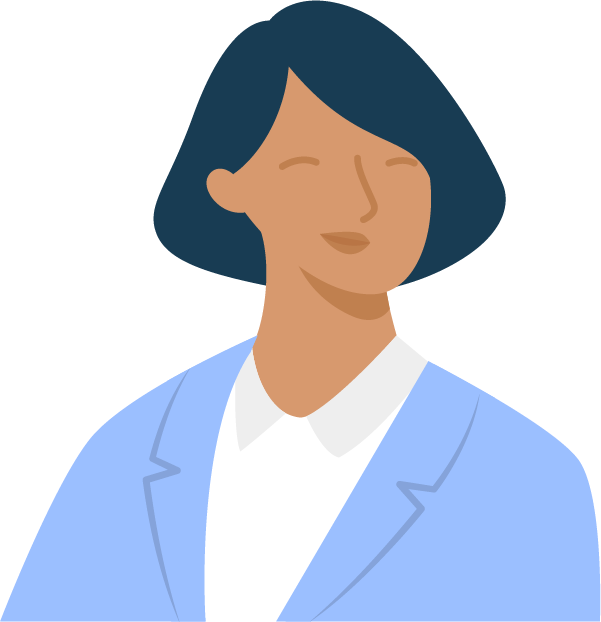 The landlord in this case was renting out a two-bedroom partial house in Vancouver's Riley Park-Little Mountain neighbourhood, seeking a source of passive income without the stress of troublesome tenants. The listing was originally posted to Facebook Marketplace, as well as liv.rent's own Facebook Group.
In the posting, the landlord expressed that she would prefer a family or young professionals, and that her main priority was having responsible tenants who she could trust to pay rent on time and take care of the unit.
"I was so grateful to learn about liv.rent. My colleagues already knew about it, but I had no idea how much help it would be!"
The tenants
Budget: $2,200
Areas of interest: Cambie Village, Mount Pleasant, Point Grey/U.B.C.
Reason for moving: Relocating for work opportunity
Employment status: Employed full-time
Primary concerns: Safety, budget, securing a home before arriving in Canada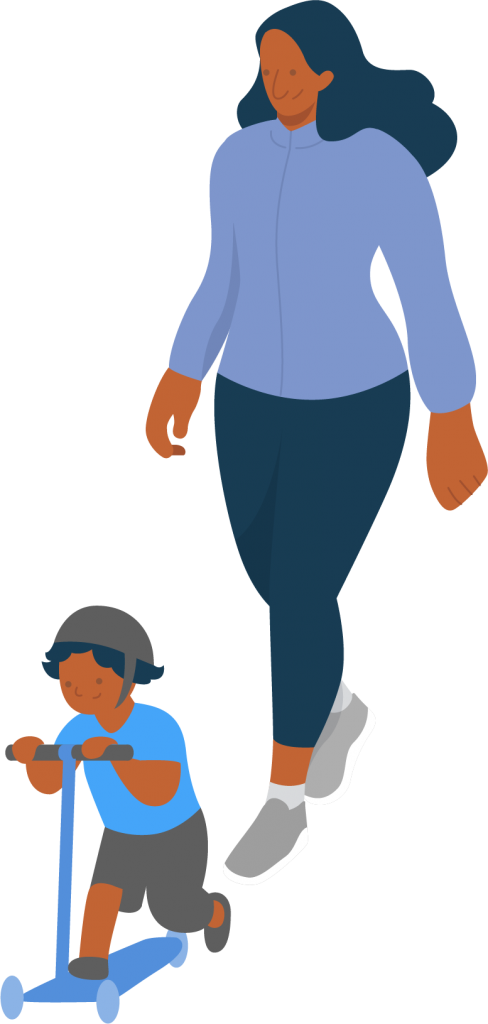 A family of renters reached out to liv.rent's support team, looking for a place to rent in Vancouver for under $2,200 per month. These tenants were moving to Canada from abroad, and had been continually inquiring to two-bedroom units near the University of British Columbia with few results to show for it.
Though their budget was far below the city-wide average rental rates, our team of Rental Experts accepted the challenge and promised they'd do all they could to find a suitable property. The tenants were almost set to depart for Vancouver, and needed a place as soon as possible. The family was relocating for a work opportunity, with the husband/father having previously worked in a globally-renowned university.
How they did it
A perfect match
While researching listings for potential outreach, liv.rent's client success team came across a two-bedroom partial house for rent in Vancouver for a lower-than-average monthly rent price. Shared to liv.rent's Facebook Group, the listing had only been available for a short time but had already been saved by a number of interested renters. Recalling that we had recently spoken to a family of tenants whose preferences aligned nearly perfectly with this listing, we contacted the landlord by phone, leaving a voicemail to let them know that a family of qualified renters was interested in the unit, highlighting that they had already verified their key information for the landlord's peace of mind. liv.rent isn't a placement agency, but we always try to assist in situations such as this one where there's an opportunity to connect like-minded landlords and tenants.
The landlord returned our call almost immediately, sympathizing with the renters' situation and curious to learn more about their suitability as tenants. After the landlord expressed frustration with the typical rental process and the number of time-wasting replies on other sites, our Rental Experts explained how liv.rent could simplify their renting with built-in tenant screening, marketing, digital contracts & rent payments, and other automation features.
Getting verified
While still on the line with our support representative, the landlord created her free Essentials account. She then filled out her listing's details using liv.rent's pre-loaded template, attaching photos of different angles of the unit, as well as a pre-recorded video tour since the tenants were renting from abroad. She proceeded through the verification processes, uploading a picture of her photo ID and land title documents.
The unit itself was a two-bedroom, one-bathroom partial house with a private entrance – and best of all, it was located in a family-friendly neighbourhood with easy public transit routes to U.B.C., perfect for the young family.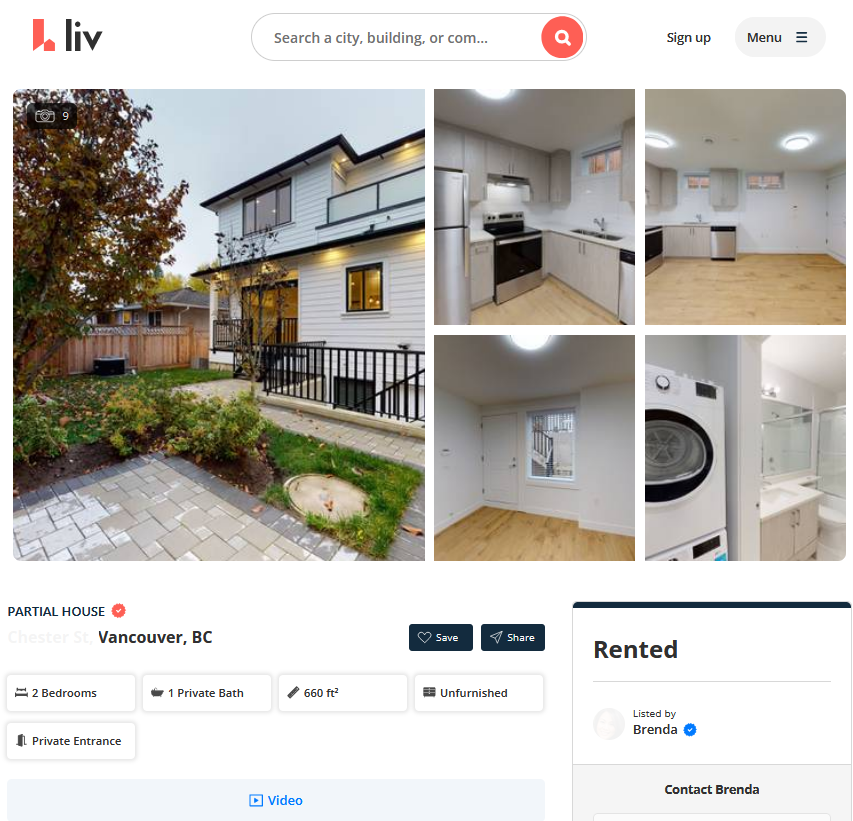 In just over 15 minutes, our team had successfully verified the landlord's account and address, and her listing was ready to be shared! Using the easy built-in sharing features, the landlord was able to invite the tenant to apply directly, starting a conversation over liv.rent's instant chat to streamline communication.
Simplifying the tenant screening process
After reviewing their application and asking the prospective tenants some preliminary screening questions, the landlord felt ready to continue with the rental process. Although the renters didn't yet have a credit history in Canada, the Trust Score and liv.rent's identity & income verification processes gave the landlord peace of mind to proceed. As the tenants were currently in Latin America, both parties had to work around a 4-hour time difference. Using liv.rent's instant chat though, they were able to find a time slot that worked for everyone and arranged for a Zoom interview.
Virtual tours make renting from abroad a breeze
During a half-hour video call, the landlord asked a series of questions to get to know the renters better, answering any questions they had as well. While still on the call, the landlord performed a video walk-through of the property, showing the tenants each room as while as the exterior of the unit and the surrounding neighbourhood. The tenants were thrilled with what they'd seen, and the landlord was satisfied that she'd found the perfect tenants for her unit.
Making it official with digital contracts & rent payments
With both parties in agreement, the landlord created a lease agreement using liv.rent's auto-filled lease templates, generated in seconds using the information they'd already entered onto the platform. Next, the landlord sent a Payment Request for the rent deposit through liv.rent, which the tenant promptly and securely paid directly on the platform.
As easy as that – the lease agreement was complete and both the landlord and their new tenant had found a great match in under 24 hours from the original listing being posted.
How liv.rent helped
From start to finish, this case study shows how liv.rent's digital tools were key to this landlord renting out their listing in 24 hours, ensuring both parties were able to proceed safely and easily. Renting online can normally pose a number of threats: the tenants might not be who they say they are, their documents may not be valid, or they might not be as interested as they say they are. With liv.rent, the guesswork was taken out of the equation as the tenants had already taken the time to verify their paperwork – showing that they were a.) interested, and b.) qualified to rent.
Once posting their listing on the liv.rent platform, the rental process took mere hours, as both parties were able to do everything they needed in one convenient place. With tenant screening features built right into the platform in the form of the Trust Score and liv.rent's verification processes, the landlord was able to easily gauge the renters' qualification in just minutes, rather than waiting for a traditional credit check. Then, using digital contracts and rent payments, the remainder of the rental process took less than an hour.
Since there was a time difference involved and the renters weren't able to see the unit in person before signing a lease, liv.rent's support for up to 20 photos, as well as video uploads, was integral to properly preview the property. The instant chat feature also played a big role in ensuring streamlined communication throughout, rather than constantly waiting for emails to send or communicating across different messaging apps.
"liv.rent was a game-changer. From verifying my listing to creating & signing a lease – everything was so easy. I'm never going back!"
Takeaways from this case
While 24 hours is definitely on the lower end of the time it takes to rent out a unit, there are three key things landlords can take away from this case study on renting out their listing:
With the right tools, renting online can be both safe & easy — Many landlords are wary of tenants renting from abroad, preferring face-to-face interactions over digital ones. This case showed how with liv.rent, landlords and tenants can establish a similar connection through mutual verification, instant chat, and video uploads/tours.
The right tenants are worth making an effort for — Though their listing was originally posted to Facebook Marketplace, this landlord took advantage of liv.rent's features in order to make communicating with these prospective renters easier. Doing this allowed them to make better-informed decisions about who they were renting to, ultimately leading to a perfect match and a happy, long-lasting tenancy.
Mutual trust is key to successful renting — The primary factor in this case study for renting out a listing in 24 hours was trust. Since both parties were absolutely sure that the other was trustworthy and a suitable match, the rental process was able to proceed much faster than usual.
---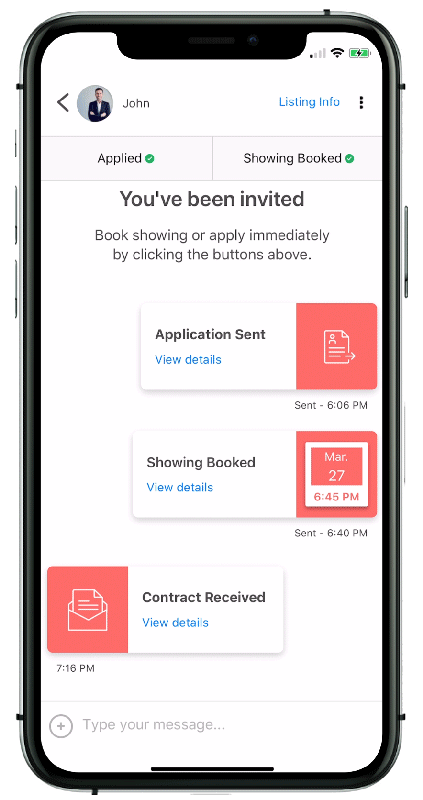 Rethink The Way You Rent
Not on liv.rent yet? Experience the ease of digital applications & contracts, verified tenants & landlords, virtual tours and more – all on one platform. Sign up for free or download the app.
Subscribe to receive the latest tenant & landlord tips and get notified about changes in the Canadian rental market.
>> Stay up-to-date on the average rent in Vancouver, Toronto and Montreal: Rent Reports.