The COVID-19 situation is fluid, evolving daily and pushing us to make adjustments in our lives as we prepare for the next phase of re-opening and adapting to new lifestyles. Many are rethinking their living situations, and that can often mean finding a new roommate to share your home.
In terms of student housing in particular, many uncertainties remain; as quarantine began, some students left empty rooms behind to return home – their return date to Vancouver unclear. Meanwhile, those that remain may be looking to fill the vacated rooms until, at least, in-person instruction begins.
But how do you go about finding a new roommate during a pandemic? Below we've provided some resources and tips to help you secure a roommate during this time when social distancing, sanitizing and quarantine restrictions pervade our thoughts and actions.
>> Download our free Roommate Agreement Template.
Tips for Finding a Roommate:
1. Advertise your available room
List your room on the liv.rent platform. It is easy and facilitates a contact-free roommate search – from initial post (with images and video tours), to chat conversations, contract signing and even rent payment. For those looking for a room, liv.rent's simple user interface makes it easy to find accommodation. Prospective roommates can search by area using the Map Search tool, and by applying the Search filter, 'Room' under 'Housing Type'.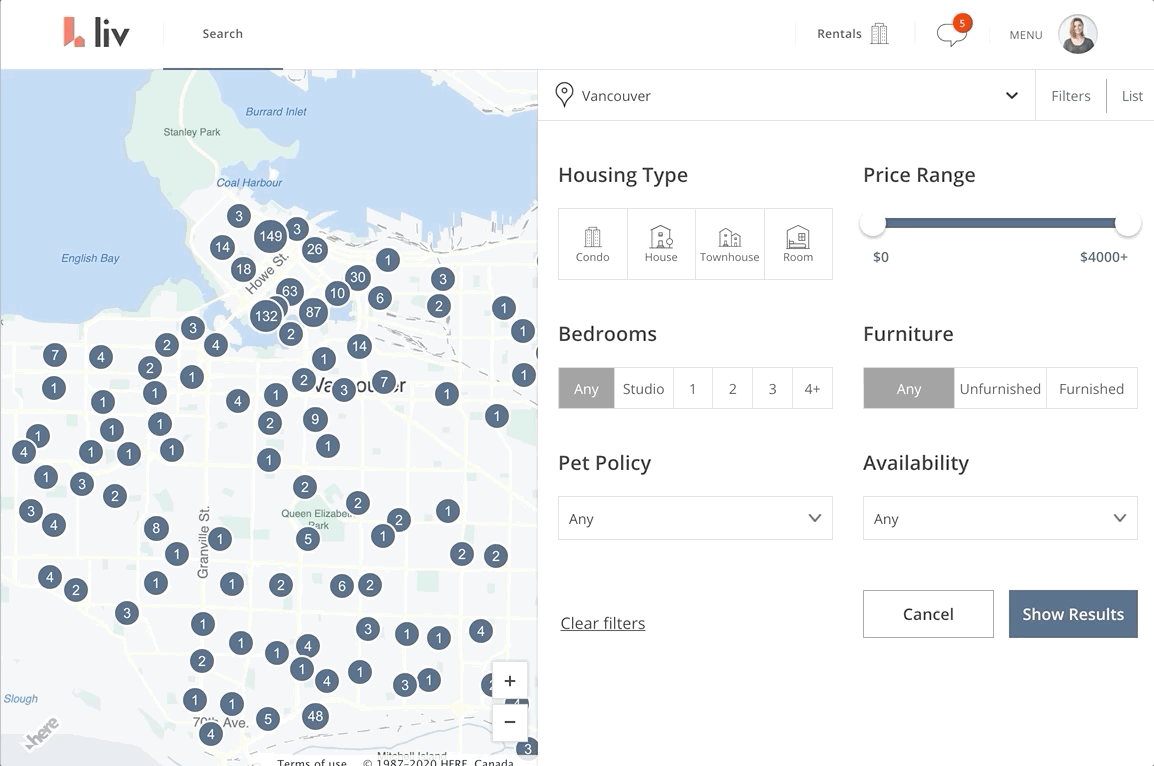 RECOMMENDED READING: Tenants and Landlords choosing Digital, Contact-free ways to Secure Rentals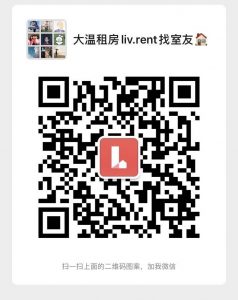 Check out these articles for some tips on keeping your co-living arrangements harmonious:
2.Choosing the Right Roommate
There is no perfect formula for choosing the right roommate but there are some ways you can help discern a candidate's suitability and compatibility.
Firstly, if you are using liv.rent, be sure to check your applicant's Liv Score™. This feature allows you to see how reliable this tenant would be using references from their income statements, as well as past roommates and landlords. You can also check to see if they have been verified, indicating a more trustworthy renter.
Open up communication lines immediately using liv.rent's in-app chat feature. A record of your communication will be stored in-app automatically for your reference.
For interested candidates, set up a video conference and ask some simple questions regarding interests and lifestyle; you can determine a lot about a person this way and whether or not they will work for your co-living situation.
Ask for references – ideally from previous roommates or landlords to confirm reliability.
Once you've narrowed down your candidates to 2 or 3, follow COVID-19 guidelines around social distancing and sanitization to permit a physical viewing.
3. Sign a Roommate Agreement
Consider drafting a roommate agreement that clearly sets expectations and some ground rules for your co-living agreement. This will help new roommates transition better and ensure mutual cooperation and understanding. Things you can include in your roommate agreement may be:
Chore schedule
Quiet hours
Guests
Shared costs
Pets
Smoking
Shared/Private spaces
>> Download our free Roommate Agreement Template.

Keep in mind, this is not the same as the lease agreement with your landlord but may cover some of the same items. A roommate agreement is a legally binding contract put in place that both you and your roommates agree upon and sign. The roommate agreement is made between the tenants and has nothing to do with the landlord.

For more tips on moving during a pandemic, check out our article on Tips for Moving During COVID-19. And find more COVID-19 related resources here:
---
Not on liv.rent yet? Experience verified listings, digital applications and contracts, and more – all on one platform. Click here to sign up now or download the app to get the full digital rental experience.
Follow us on Instagram and Facebook for monthly rental stats, feature updates, and other up-to-date rental info.