Living in cities like Vancouver where vacancy rates are low can be expensive. For savvy renters though, there are some techniques and strategies that can help you save money on rent while still finding the perfect home for your needs. In this post, we'll be going over some of our top rent-saving tips that will help you secure a lower rental rate in Vancouver.
Table of Contents
Rent your perfect home with liv.rent
Search houses, rooms, condos and apartments for rent. Chat instantly with verified landlords. Apply to multiple listings. Save your chat history & signed documents all on one platform.
1. Open up your search criteria
If you're having trouble finding exactly what you're looking for within your budget, try expanding your search criteria. Browsing different neighbourhoods or listing types can reveal options you may previously have missed, and at the very least will give you more potential rentals to choose from later on.
If you've been looking at the same area to no avail, try looking at neighbourhoods a little further away. Not seeing the perfect two-bed, two-bath unit? Try adding filters for 1.5 bathroom options as well! There are plenty of great units available in Vancouver at reasonable rates, if you're willing to keep an open mind during your search.
2. Look outside of Downtown
Downtown Vancouver's vacancy rate is < 1%. With this in mind, you will likely have better luck finding and negotiating lower rental rates outside the downtown peninsula without compromising too much in terms of convenience or access to the city. For example, apartments at Marine Gate, Broadway/City Hall or Olympic Village are all located by Canada Line stations and will bring you into the downtown core in 5-10 minutes.
These are all vibrant neighbourhoods surrounded by key amenities, and are definitely worth considering. The same goes for neighbourhoods to the East along the Skytrain route like eclectic Commercial Drive or Renfrew Heights. Moreover, you will be able to search for a variety of accommodations in these neighbourhoods rather than just high-rise apartments.
3. Downsize to a smaller place
Every renter hopes to find a massive unit within their budget, but these deals are usually few and far between. Manage your expectations and be willing to compromise on space to account for your other priorities. While Vancouver may not be quite as population-dense as other major cities, there is still an abundance of smaller units for renters willing to pare down their furniture and living space a bit.
4. Consider a roommate
If you haven't already considered it, the quickest way to save on rent is by getting a roommate. While many renters would prefer to live alone, enlisting a friend or acquaintance in your home search will save you both money, and opens up more options than if you were exclusively looking for one-bedroom units.
Particularly in more expensive rental markets like Vancouver, rental rates for single bedroom properties are generally sky-high, and you're typically limited to apartments or basement suites. Having a roommate or roommates allows you to explore other property types like townhomes, multi-bedroom apartments, or even entire houses – where you're more likely to find deals.
5. Move in with your family or partner
Similar to finding a roommate, moving in with your family or significant other is a cost-effective way to expand your options and find a home faster. Vancouver is currently the most expensive city to rent within in Canada, and this forces renters to get creative with their living situations. As such, many will move back in with their families (or members of their family such as a sibling or cousin), in order to save money before striking out on their own.
If you're ready for it, moving in with your partner is also a great way to save on rent by opening up more options for units that may be too expensive on your own. If you're looking at newer or more spacious units, splitting the cost of a more expensive single-bedroom unit helps you avoid compromise while staying within your budget.
6. Negotiate the listed rate
While the rent amount stayed on your lease is firm and non-negotiable once signed, some landlords may be willing to negotiate this rate prior to the signing — particularly if it means keeping a high-quality tenant. If you have a spotless rental and credit history, great references and are a perfect fit for the unit, don't be afraid to negotiate the listed rate.
When trying to negotiate your rent price, be upfront with your landlord. Stress that you love the unit, but it's a bit out of your budget. A quality tenant who won't cause problems will save landlords time and money down the line, so most are willing to compromise if it means avoiding potential trouble.
7. Sign a longer lease
Stability is the primary thing most landlords look for in a tenancy. As such, many landlords will jump at the chance to have the same renter for a guaranteed term, particularly if they think you're a great fit for the unit.
If you're looking at rentals with a fixed-term, one-year lease, it's worth proposing a two-year term instead, as this gives the landlord an extra year of guaranteed tenancy. This may also make them more willing to offer a slight reduction in rent, since they'll be saving on the costs of re-listing the unit later on. For students looking at month-to-month rentals, suggesting a fixed, one-year term may give you a leg up over tenants who are only looking to stay for a semester or two.
8. Ask about parking
Sometimes the cost of a parking spot is included in the rental amount. If you don't plan on using the space allotted, you should talk to the landlord about potentially foregoing it for a discounted rental price. Depending on the area you're renting in, this could save you anywhere from $100-150 off your rent, and as such is definitely worth enquiring about before you sign the lease.
9. Inquire about the cost of utilities
Renters should always ask questions about the utilities they'll be paying for, as these bills can quickly add up if you're not careful. If heating is electrical, for example, hydro bills will be higher so you may want to consider a rental unit that has more efficient heating.
When you're looking over the lease, check and see if any utilities are included that you know you won't be using. If, for example, cable is included in the price of rent, but you are happy with your streaming subscriptions, consider asking the landlord to cancel the cable and reduce your rent accordingly.
10. Negotiate after the 20th
For renters who are comfortable with a little uncertainty, it may be worth waiting until the end of a month to start seriously looking at rentals. While we wouldn't necessarily advise leaving your search to the last minute, landlords may find themselves in a position where they need to rent out a unit quickly before the 1st of the month, and will likely be more willing to negotiate the price of rent at this point.
11. Take advantage of tax write-offs
B.C. offers a variety of tax breaks for renters, and it's important to be aware of any that you may be eligible for, as these can end up saving you money during your tenancy and help expand your budget by a bit.
Especially if you're continuing to work from home,
At our expert-led webinar, Landlord's Guide To Property Tax Deduction, CFP® and Investment Property Advisor Meghan Chomut talked about how to take advantage of the work-from-home tax credit.
---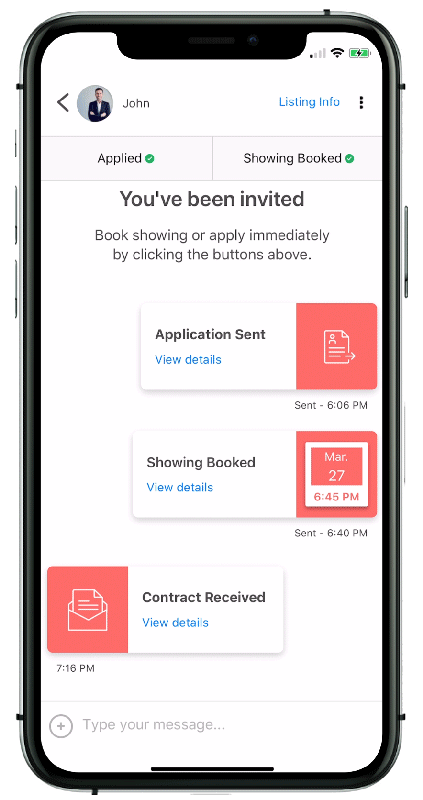 Rethink The Way You Rent
Not on liv.rent yet? Experience the ease of digital applications & contracts, verified tenants & landlords, virtual tours and more – all on one platform. Sign up for free or download the app.
Subscribe to receive the latest tenant & landlord tips and get notified about changes in the Canadian rental market.
>> Stay up-to-date on the average rent in Vancouver, Toronto and Montreal: Rent Reports.