They say there's no such thing as a free lunch, but in Canadian cities like Vancouver and Toronto, there is such a thing as free rent. Today, when you're browsing apartment listings you might come across rental incentives almost never seen before.
At the time of this article, it's been almost one year since the COVID-19 pandemic began and changed the way we rent. Now, with supply outpacing demand, it's a renter's market.
Consider this: for a landlord or property manager, few things are more devastating to them financially than an empty unit. They need those units filled to help generate rental income.
However, when it's a renter's market, landlords have to get more creative about how they market their units. Many are even going so far as to offer move-in specials and incentives. Sometimes, that could mean free rent, but there are many other good opportunities out there right now for renters.
We're going to look at move-in incentives and show you how smart renters in Vancouver and Toronto are taking advantage of the market to increase their quality of life and, ultimately, save money.
Table of Contents
What does a renter's market mean?
A renter's market means that there good opportunities for renters. They have more choices and options as a result of what's going on in the real estate and rental markets — namely, an increase in supply matched by a drop in demand.
Both Vancouver and Toronto are renter's markets right now, and they're likely to remain that way for at least the first half of 2021.
While these forces of decreased rent and increased vacancy create great opportunities for renters, landlords and property managers, on the other hand, have more work to do. They need to put in more effort to get their units occupied.
That means that they're going to look at pricing their units competitively (read: charge less for rent) and many are also introducing rental incentives.
Why is it a renter's market?
Since the COVID-19 pandemic began, there's been a slow overall decline in rental prices. Across the major Canadian cities, Toronto had the highest percentage drop in rental prices, whereas Vancouver had the lowest.
Also, this downward trend was joined by high vacancy rates, both in Vancouver's vacancy rate and Toronto's vacancy rate. They both saw almost a complete halt of people coming into the city like international students, out-of-province workers and new immigrants, likely related to the pandemic and its associated travel restrictions.
These travel restrictions also caused a drop off in tourism. People who used to have their properties listed on Airbnb converted their units into long-term rentals. All the while, new condos kept being built adding housing stock to the market.
This perfect storm created a renter's market and now landlords and property managers are using rental incentives to get tenants.
liv.rent – Canada's trusted house & apartment rental website
Search apartments, condos, and homes for rent.
Verified Landlords: Rent from a trusted landlord. Look for the "ID Verified" tag to identify which landlords have been pre-screened.
Quality Rentals: Browse listings that have been checked by our team. Verified by official documents or by mail.
One-Click Applications: Fill out your Renter Resume once and apply to multiple listings in just a few clicks.
What are rental incentives?
A rental incentive is anything offered by a landlord or property manager to make their unit enticing to a renter. It seems counter-intuitive for them to be offering freebies and incentives, especially if their goal is to make money. However, rental incentives are an excellent marketing tactic.
Imagine two virtually identical units with similar prices, features, and locations. But, one of them promises one month of free rent when you sign a lease. Which unit do you think people will apply to first?
Rent specials and move-in specials generate buzz. They excite renters who will always be intrigued by the idea of saving money. This tactic will get the landlord or property manager a large pool of applicants, letting them select a good-quality tenant. In this way, they're also protecting their investment by choosing to rent to someone with good credit and good references who will be more likely to pay their rent consistently and on-time.
Here are some of the most common rental incentives liv.rent has seen lately:
Free rent periods
Move-in specials
Relaxed "no-pets" policies
Bonuses, freebies, and discounts
1. Free rent periods
Your eyes do not deceive you. Many apartments are offering free rent now. Of course, it's not indefinite. It's for a fixed period of time, most often, just for a month.
These free rent incentives will also often come with stipulations, like, for example, you may have to sign an extended lease.
Also, don't expect to just not cut a cheque one month. They might charge you for 12 months of rent at a reduced rate that factors in the cost of one free month.
Still, in cities as expensive to rent as Vancouver and Toronto, saving even one month of rent is a small fortune.
2. Move-in specials
Move-in specials are also a little extra something that seems to say, "thank you," to a new renter. They could include things like:
reduced security deposits
discounts on longer leases
free rent periods
3. Relaxed "no pets" policies
Surprisingly, historically tough stances on "no pets allowed" seem to be softening.
Paula Azevedo, a business development co-ordinator at liv.rent, says that the Vancouver rental market is trying to adapt to new realities since many people got cats or dogs during the pandemic.
To try and encourage more applicants for a unit, landlords might be more open to furry friends than they have been in the past.
4. Bonuses, freebies, and discounts
There are all kinds of bonuses, freebies, and discounts that landlords and property managers can include to sweeten the deal for renters.
For example, some units are offering free parking when in the past they would charge a monthly parking fee. Similarly, they can offer free storage lockers, or, laundry cards pre-loaded with credit.
Additionally, they could offer rental discounts. For example, rent could be discounted 25% off for the first three months of a lease. While not as lucrative as "free rent," even this discount adds up and will be appreciated by renters.
How do you find rental incentives?
Now that you know free rent could be out there, how do you get it? There are a few ways you can go looking for a unit that comes with bonuses or rental incentives:
Search on listings sites
Bargain with landlords
Pound the pavement
1. Search on listings sites
Use liv.rent to look for homes in your area. Many listings will promote themselves with a rental incentive either in their cover photo of the listing or in the description of their unit. To find units with rental incentives:
Check the listing's featured image to see if the landlord or property manager is promoting an incentive
Read the "about this property" description on a listing page to see if it details a promotion
Pro tip: renting from liv.rent's verified listings and landlords help you to rent safely and scam-free
You can also always contact Online Liv Support. We're here to assist our safe and trusted community of renters, so connect with us by live chat, phone, or email.
Additionally, if you use sites like Craigslist to check for apartment rentals, then you can type in "Free" in the search box and you'll probably find a few listings offering a month of free rent as an incentive. Of course, be careful of common rental scams and do everything you can to protect yourself from frauds.
2. Bargain with landlords
A renter's market is the perfect time to strike a bargain with a landlord or property manager.
This is an especially useful tactic for a renter with excellent credit and good references. A landlord or property manager is more likely to want to lock in a reliable tenant at a discount rather than keep a unit empty or rent it slightly higher to a tenant who may cause problems down the line.
Bargaining is simple when you connect with landlords and property managers through liv.rent's chat. Simply message them asking if they'd be open to renting it to you for less. After all, it never hurts to ask.
3. Pound the pavement
The rental industry has not been the fastest to adapt to our digital world. And even though vacancy rates are higher than they have been lately, some landlords and property managers market their units very simply — by putting a sign out front.
Taking a weekend or afternoon to pound the pavement and walk around in your desired neighbourhood could help you find units with incentives that are not advertised for rent online.
Toronto rental incentives
Here are some apartments for rent in Toronto on liv.rent that are offering one-month free rent on a 13-month lease:
Note: every effort is made to keep this page updated for you. However, apartments listed here may be rented out suddenly. Please reach us if you have questions about finding an apartment with a move-in incentive on liv.rent.
Studio & Bachelor apartments for rent in Toronto
Bachelor — $1,443 per month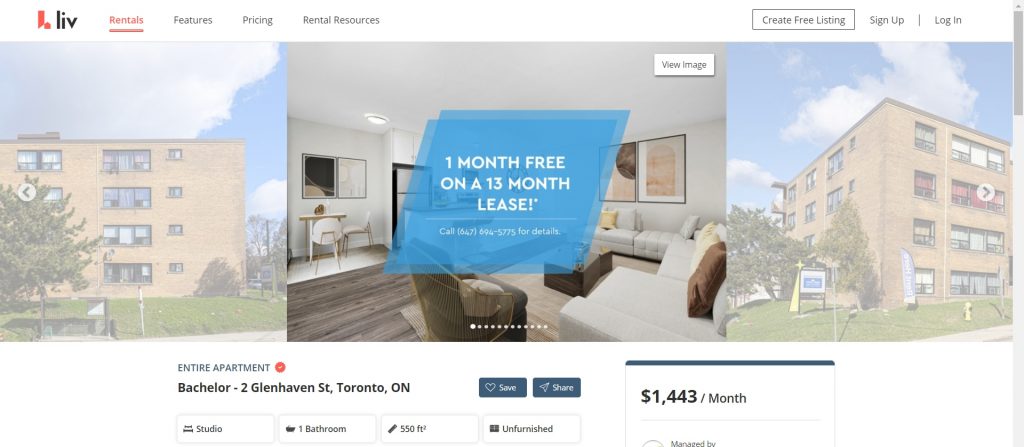 Studio — $1,469 per month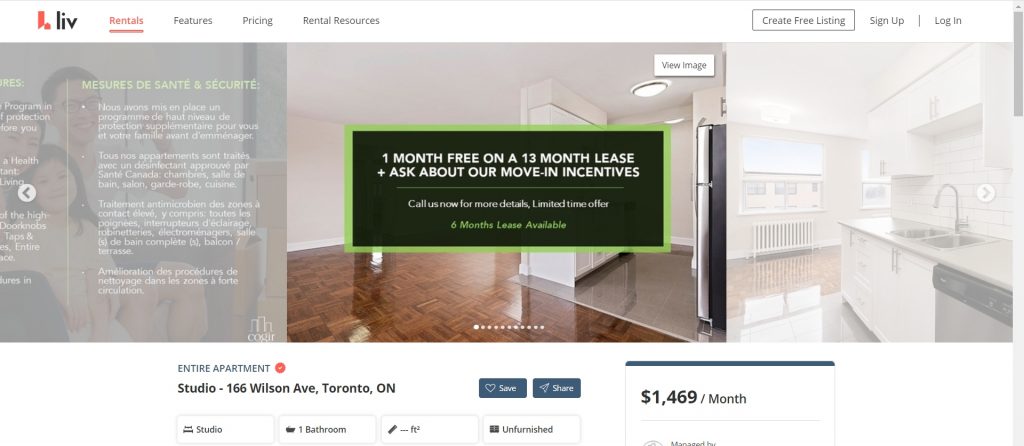 Studio — $1,592 per month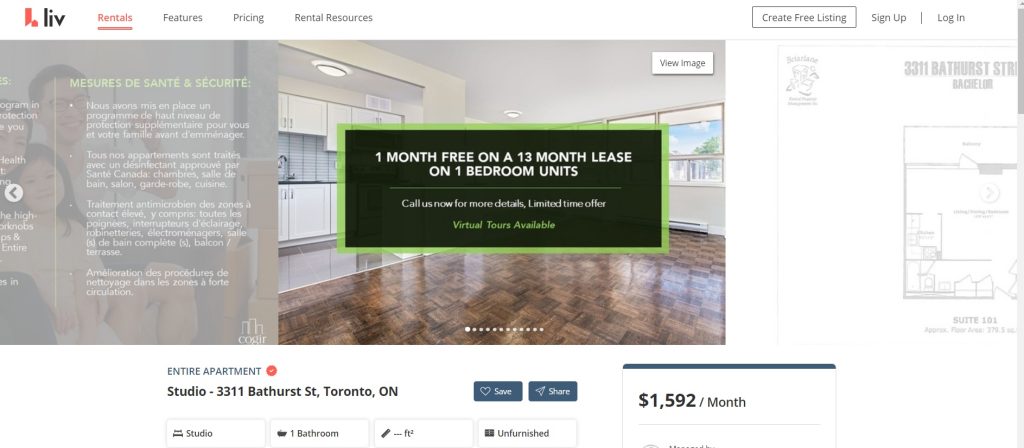 One-bedroom apartments for rent in Toronto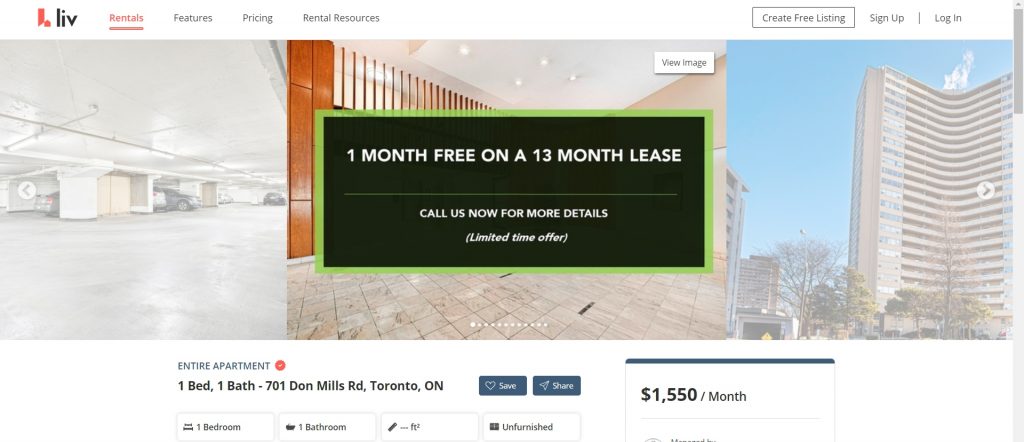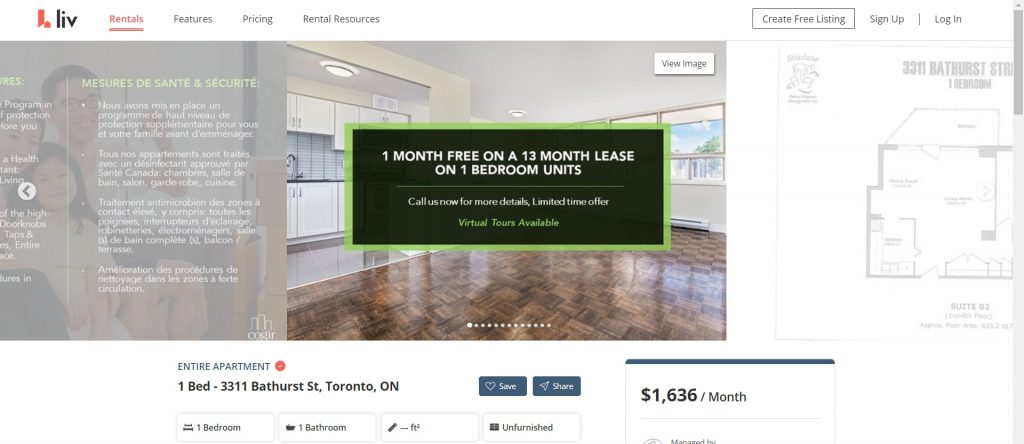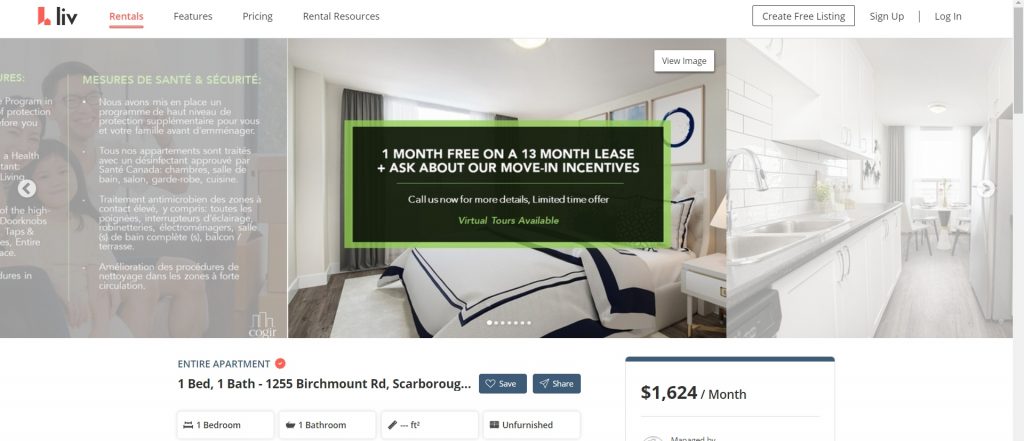 Two-bedroom apartments for rent in Toronto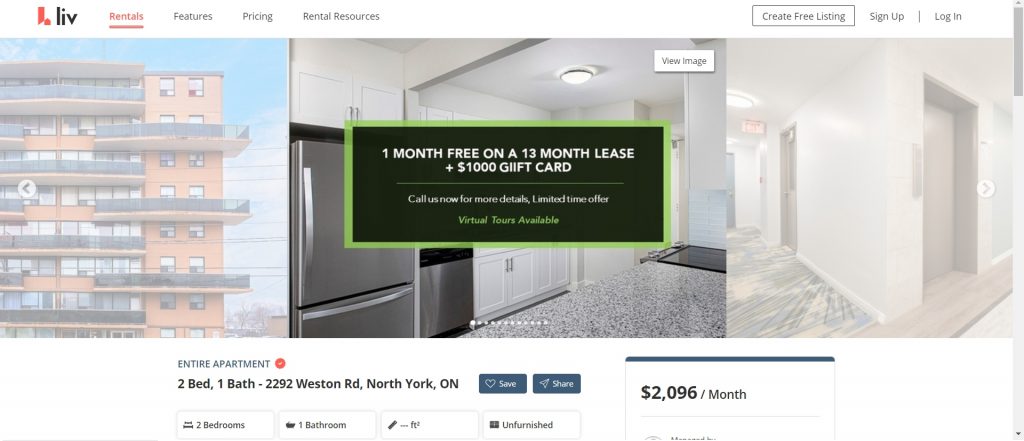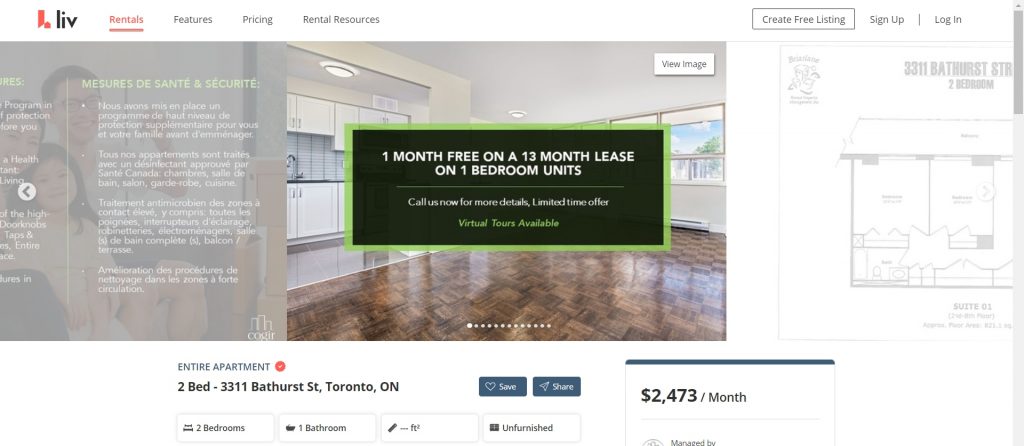 Three-bedroom apartments for rent in Toronto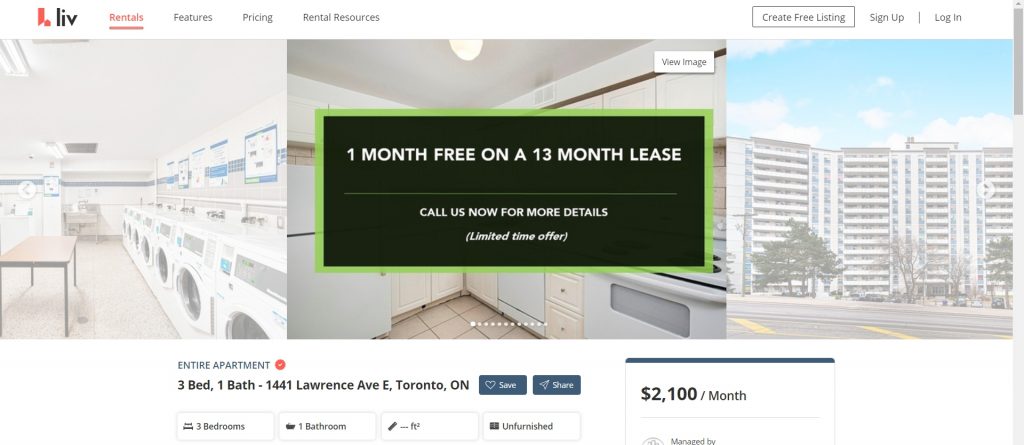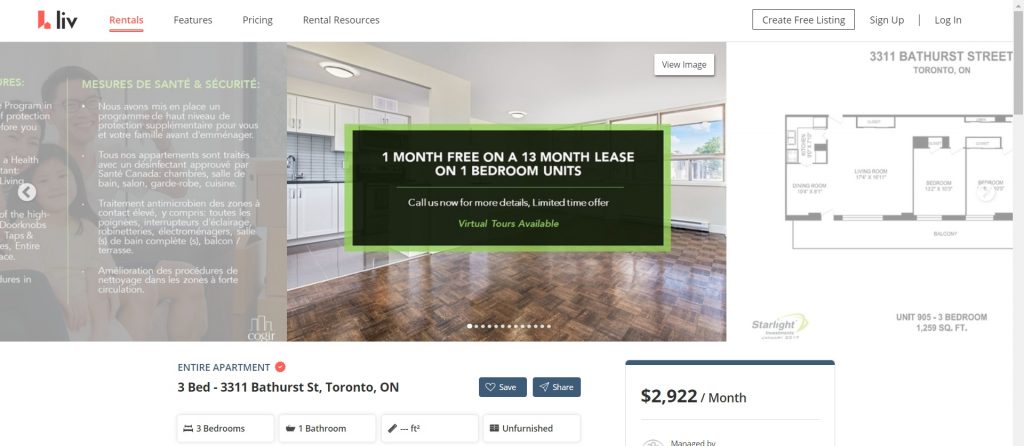 Vancouver rental incentives
Here are some apartments for rent in Vancouver on liv.rent that are offering unique rental incentives that can save you money:
One-bedroom apartments for rent in Vancouver
Two-bedroom apartments for rent in Vancouver
---
Rental incentives in Vancouver and Toronto are as varied as a landlord or property manager's imagination can allow. When it's a renter's market, there are lots of opportunities for renters to get a deal or even upgrade to an extra bedroom for less.
Join liv.rent now and start renting from our safe and trusted community of landlords and property managers. You can strike up a conversation with one now and see if you can't bargain your way into a rental incentive of your own.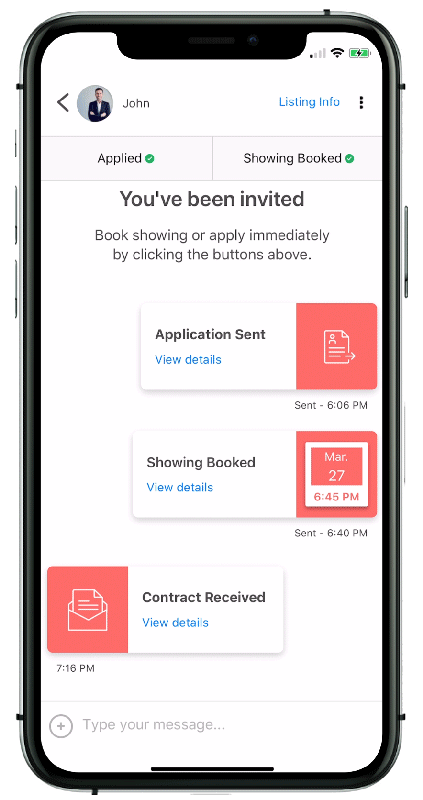 Rethink The Way You Rent
Not on liv.rent yet? Experience the ease of digital applications & contracts, verified tenants & landlords, virtual tours and more – all on one platform. Sign up for free or download the app.
Subscribe to receive the latest tenant & landlord tips and get notified about changes in the Canadian rental market.
>> Stay up-to-date on the average rent in Vancouver, Toronto and Montreal: Rent Reports.