As affordable rental housing stock gradually diminishes, replaced by pricey condo towers intended to promote densification around transit hubs, various city councils around the Lower Mainland are taking steps and passing legislation to maintain the presence of affordable rental housing in their jurisdictions. The new power cities are wielding is thanks to provincial legislation passed in May 2018 giving municipalities more power and control to zone areas for rental-only housing; in fact, 'rental-only housing' is now a specific and permitted land use designation in multi-family residential areas throughout British Columbia.
New Municipal Zoning Powers:
To summarize, new BC government legislation grants municipalities the power to:
enact zoning requiring new housing in residential areas be rental-only;
ensure existing rental housing is "preserved as such";
demand that a certain number of units in a new development be rental.
One Year Later
A year has passed since this legislation was enacted with only a few taking advantage of these new powers. What is evident is that changing community plans and considering the wants and needs of all stakeholders, not just renters, is a complicated process that takes time.
Below, we've summarized relevant developments in a variety of Metro Vancouver neighbourhoods:
New Westminster
In January of this year, New Westminster City Council was the first city to adopt a new rental residential tenure zoning amendment leveraging the new powers legislated by the province. It applies to six stratified rental building and to twelve city owned properties in New Westminster. Considered a first step in ensuring New West has housing options for everyone, this bylaw is intended to stop the further displacement of people through renovictions. However, in response, owners of the stratified buildings alongside the Urban Development Institute (UDI), have launched a law suit against the city asking the supreme Court of BC to:
declare the bylaw illegal and/or void;
impose an order to quash the bylaw; and
pay costs of the legal action.
The owners believe city staff provided "false, incomplete and misleading information" to tenants living in their buildings suggesting the strata lots would soon be put up for sale if not protected by the bylaw.
The city has filed a response which concedes inaccuracy of this information and will redo the notification and public hearing procedures. However, the rental residential tenure restrictions enacted by the original January bylaw continue to apply and units cannot be occupied by the owner (thereby, protecting tenants from renovictions and demovictions).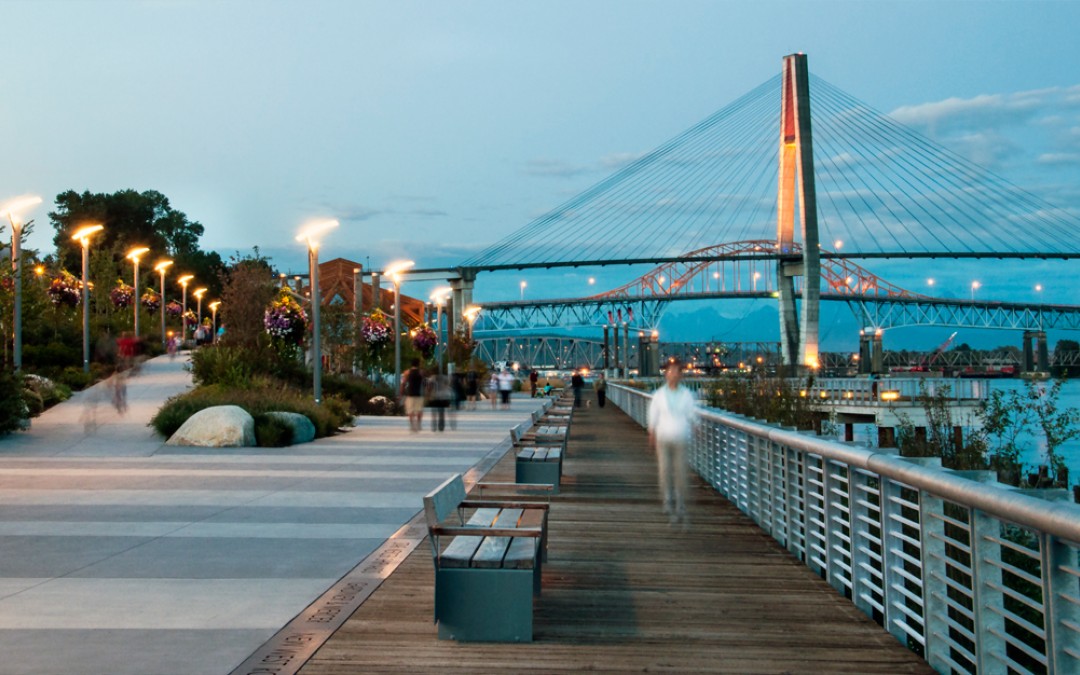 Burnaby
Last summer, Burnaby city council rescinded approval for two new highrise buildings that would have replaced three walk-up buildings in the Metrotown area. The developers were asked to come back with proposals that included more rental housing (up to 50% of each tower) to make up for the demolition of the walk-up rentals.
This action indirectly led to this month's proposed ground breaking bylaw changes drafted to protect and enhance Burnaby's rental stock. These include:
Ensuring displaced or evicted renters have access to housing in new buildings at the same rent as their previous suites;
20% rental housing in all new developments;
Replacement of every demolished unit in Burnaby's four town centres (Brentwood, Metrotown, Lougheed, Edmonds) with a comparable unit in the same area;
Creation of rental only zones;
Permitted rental housing in commercial zones.
Vancouver
Last month City Council voted in favour of extending the Millenium Line project along Broadway westward, beyond Arbutus (initial plan), to UBC. This resulted in flurry of re-zoning applications along the Broadway corridor which threaten to displace renters in the neighbouring areas as developers set out to build density alongside this transit tract.
In response, a motion has been put forth to:
implement emergency zoning to designate rental-only zoning alongside the proposed Millenium Line.
curb speculation and limit rezoning applications for the Kitsilano and West Point Grey neighbourhoods, the protected area would require developers to include below market rental housing, affordable student housing and social housing for one kilometre on either side of the proposed sky train extension.
A revised version of the motion has been adopted by City Council.
Looking Ahead
A Metro Vancouver mayor's task force on community housing is currently examining the issues around affordable rental stock and will deliver its final report in July.
What we do know is that renting is the future as the ratio between housing prices and median wages remains a daunting 12: 1 in Greater Vancouver (Toronto is 8:2, Seattle 5:1 and 4:1 is considered affordable) making renting the only viable option for thousands of Vancouverites for both the near and mid-term future.