Rental Markets in Canada
What's it like renting in Canada? Rental supply is tight across Canada with vacancy rates hovering around 1% in Vancouver, Toronto, and Montreal. This lack of housing supply is compounded by the fact that there has been no significant purpose-built rental housing construction in our biggest cities since the 1970s. However, change is afoot.
Quick Overview
What is Purpose-Built Rental Housing?
History of Purpose-Built Rental Housing
2020 Outlook – The Rise of Purpose-Built Rentals In Canada
What is the Average Rent by City In Canada?
What $1800 in rent can get you across Canada
What is Purpose-Built Rental Housing?
Definition: Purpose-Built Rental (PBR) housing is designed and built expressly as long-term rental accommodation. It is different from other types of rentals, such as condominiums or secondary suites, which may be available in the rental pool one year and not the next. Purpose-Built Rental housing is the most secure form of rental housing available. (SOURCE: LandlordBC)
History of Purpose-Built Rental Housing
The private developers who put up most of the apartment buildings in the 60's and 70's were encouraged by tax breaks. Unfortunately, these incentives were removed by the early 80's while, simultaneously, rent controls were introduced – dis-incentivizing new construction of the rental-only kind. The legacy of these policies has been a country-wide supply of aging apartment buildings over 35 years old (about 80%).
Developers, of course, switched tack once these changes were implemented and have been profiting handsomely from a condo boom ever since. Though the buildings are typically the same, condos have been the more attractive option in recent decades because it has been easier for developers to obtain and repay by financing. Governments and lenders demand that 70% of units are pre-sold before construction begins ensuring upfront cash flow. Once the projects are fully sold and completed, the developer earns more than enough profit to pay off construction loans.
In contrast, the payback from apartment buildings is much slower. A developer spends millions on construction but requires years to recoup costs by collecting rent month after month. It is a long game investment that few in Canada have been willing to take especially since tax incentives were removed…until recently.
2020 Outlook – The Rise of Purpose-Built Rentals In Canada
Though Canada's rental market has been augmented, thankfully, by many of the newly constructed condos as many were purchased by individual owners as investments and released onto the market as rentals, the condo boom has fallen short of meeting housing demand.
Now, in today's atmosphere of high rents, low vacancy, and poor housing availability and affordability, investors are once again keenly interested in apartment buildings. In fact, in 2019, Canadian apartment building has become one of the hottest asset classes in the world with institutional investors scrambling to scoop them up (Globe and Mail). As Vancouver, Toronto and Montreal become tech hot spots, demand for all types of housing continues to soar, ensuring upward pressure on rents – music to an investor's ears.
In order to meet the demand for housing and offer Canadians an alternative to buying (especially in Vancouver and Toronto, where condo prices are unaffordable for many), investors are once again recognizing the value in building rental-only housing and/or improving aging, existing stock. To enhance living standards and increase vacancy rates in Canada. Last year, Vancouver reported an average vacancy rate of 1.1%.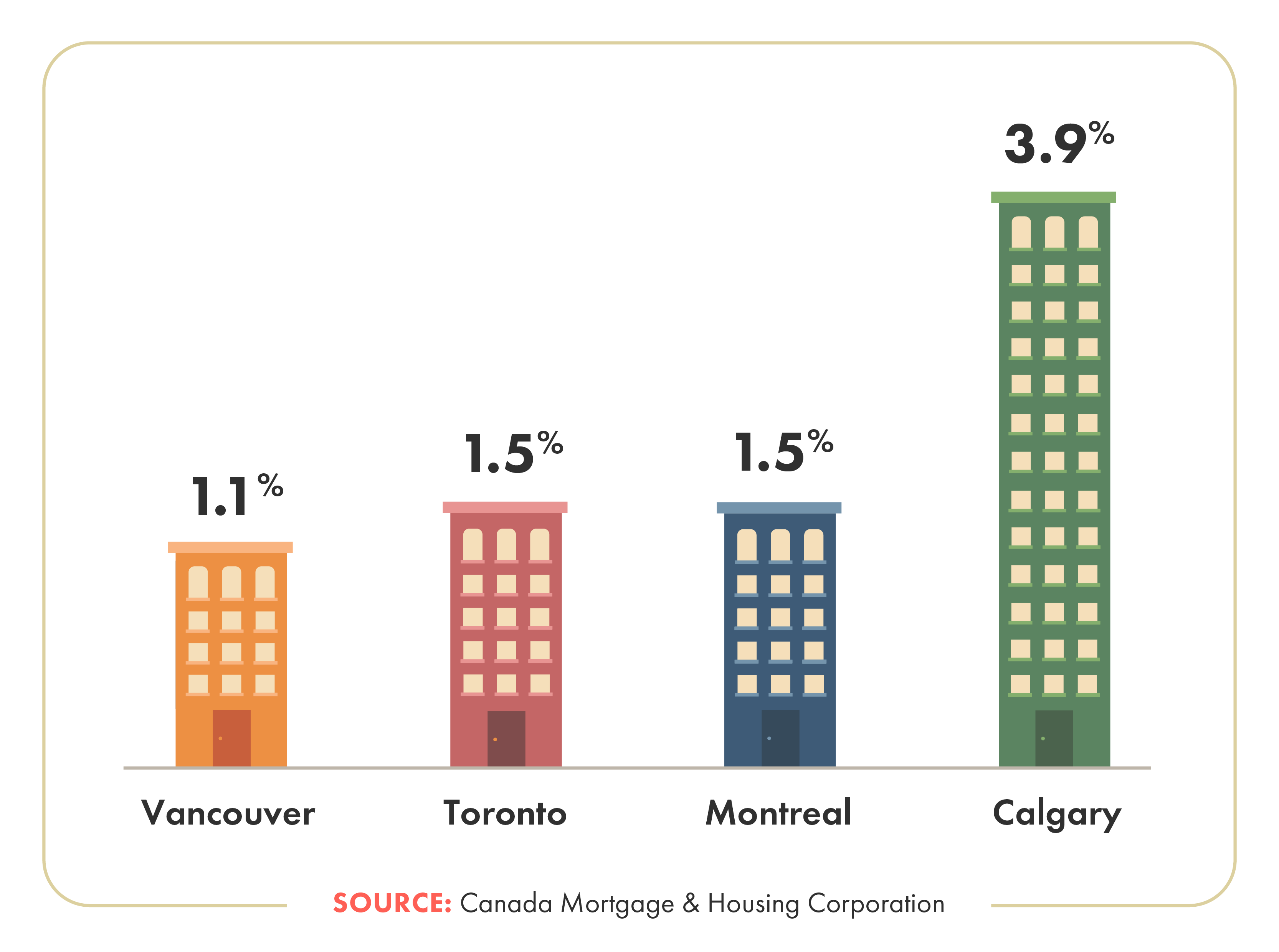 Thankfully, there's hope. CMHC reports some 72,000 rental units were under construction in the last quarter of 2019 which is up by more than 12,500 from 2018 and almost five times the amount that was being built a decade ago. The market is officially booming – some investors (RioCan and Oxford Properties) are also taking advantage of the rental demand by diversifying – building new rental-only buildings in underutilized mall parking lots and retail spaces. RioCan, conducted research that reveals young people in urban centres are willing to pay more for rent in new builds with impressive amenities and have thus embarked on new construction of purpose-built rental housing on land they already own. This will increase the supply of rentals and make more efficient use of land.
The boom is important because first and foremost, it addresses the desperate shortage of rental stock in Canada's largest cities. Secondly, dedicated rental buildings offer renters more stability than individual condo rentals which are subject to sale or possibility of owner-occupation.
What is the Average Rent by City in Canada?
In March, rental rates across Canada assumed a familiar pattern with Toronto and Vancouver boasting the highest rates while Ottawa and Montreal seem relatively affordable.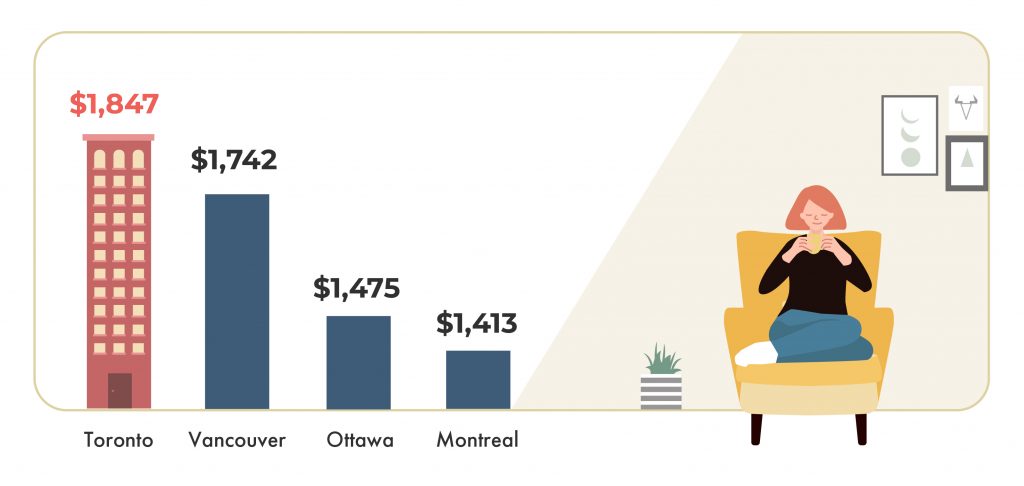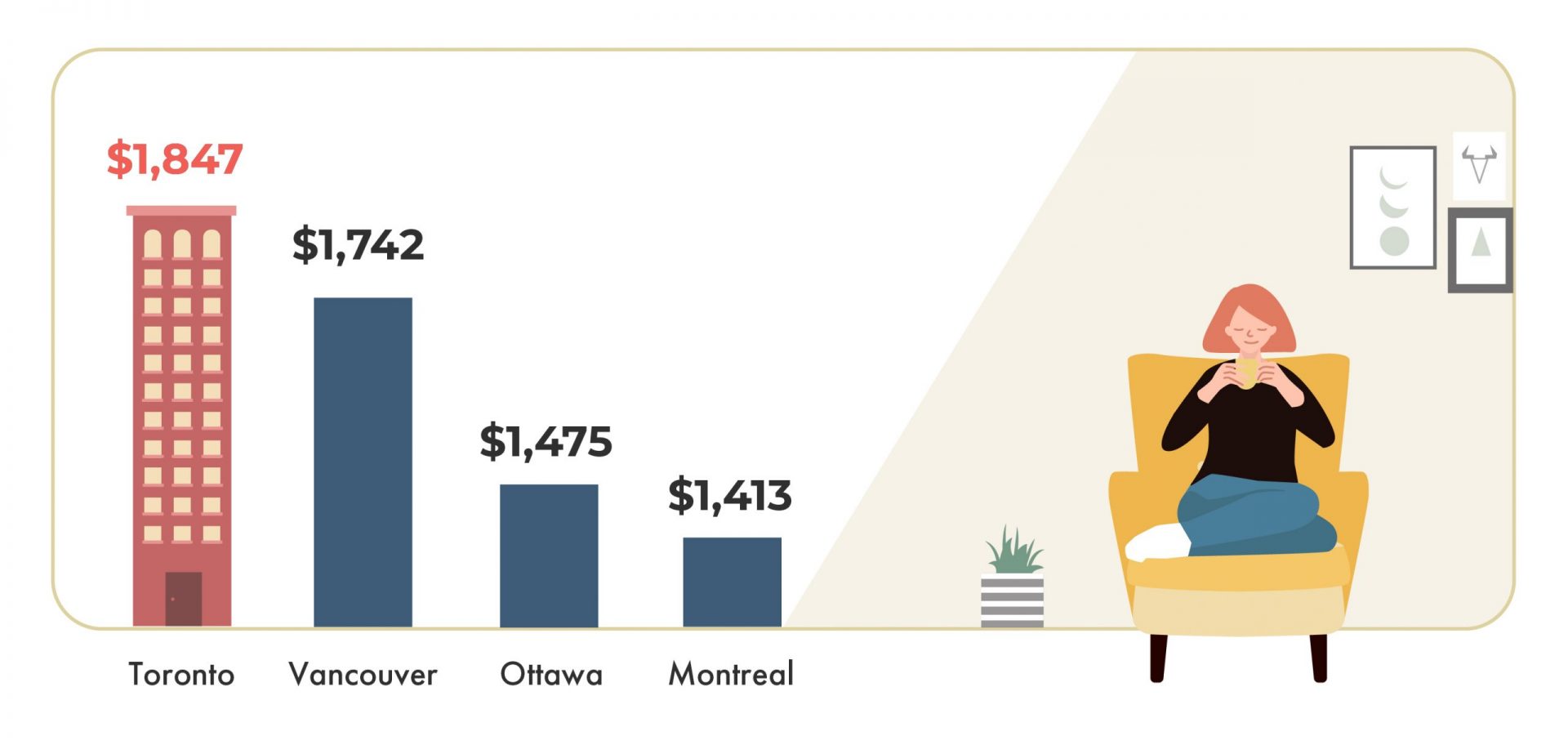 For a deep dive into what renting in Canada looks like for 2020, refer to our most recent rent reports by city: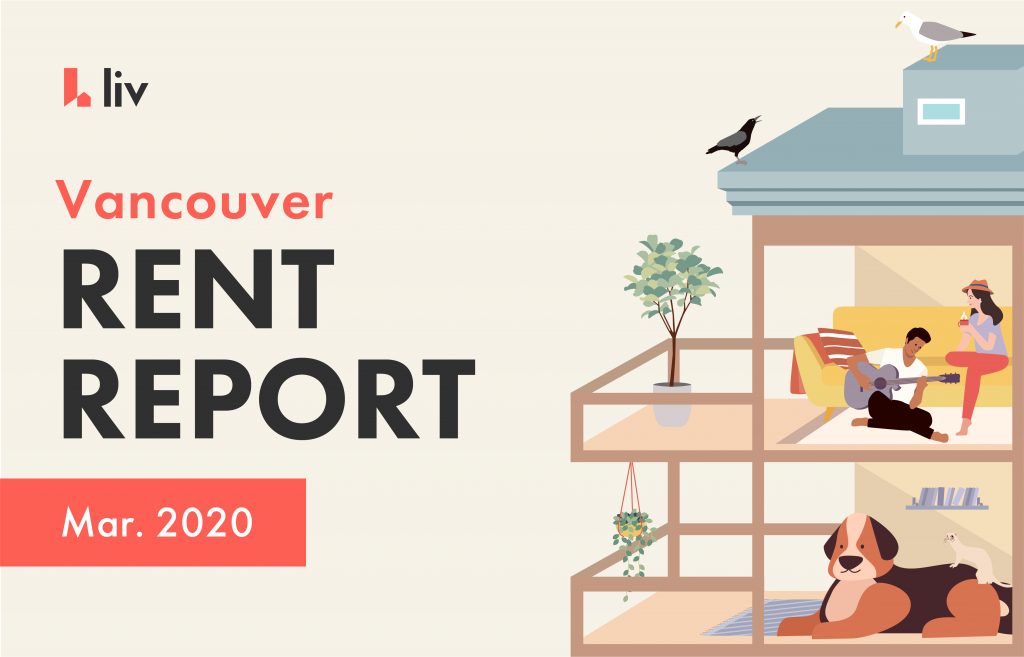 What $1800 in rent can get you across Canada
With a $1,800 budget you can secure quite a variety of housing depending on the city you choose to call home. Here are some examples of rentals available in 4 major cities in Canada – Vancouver, Calgary, Toronto, Montreal.
RECOMMENDED READING >> How does Rent Work in Canada: A Provincial Comparison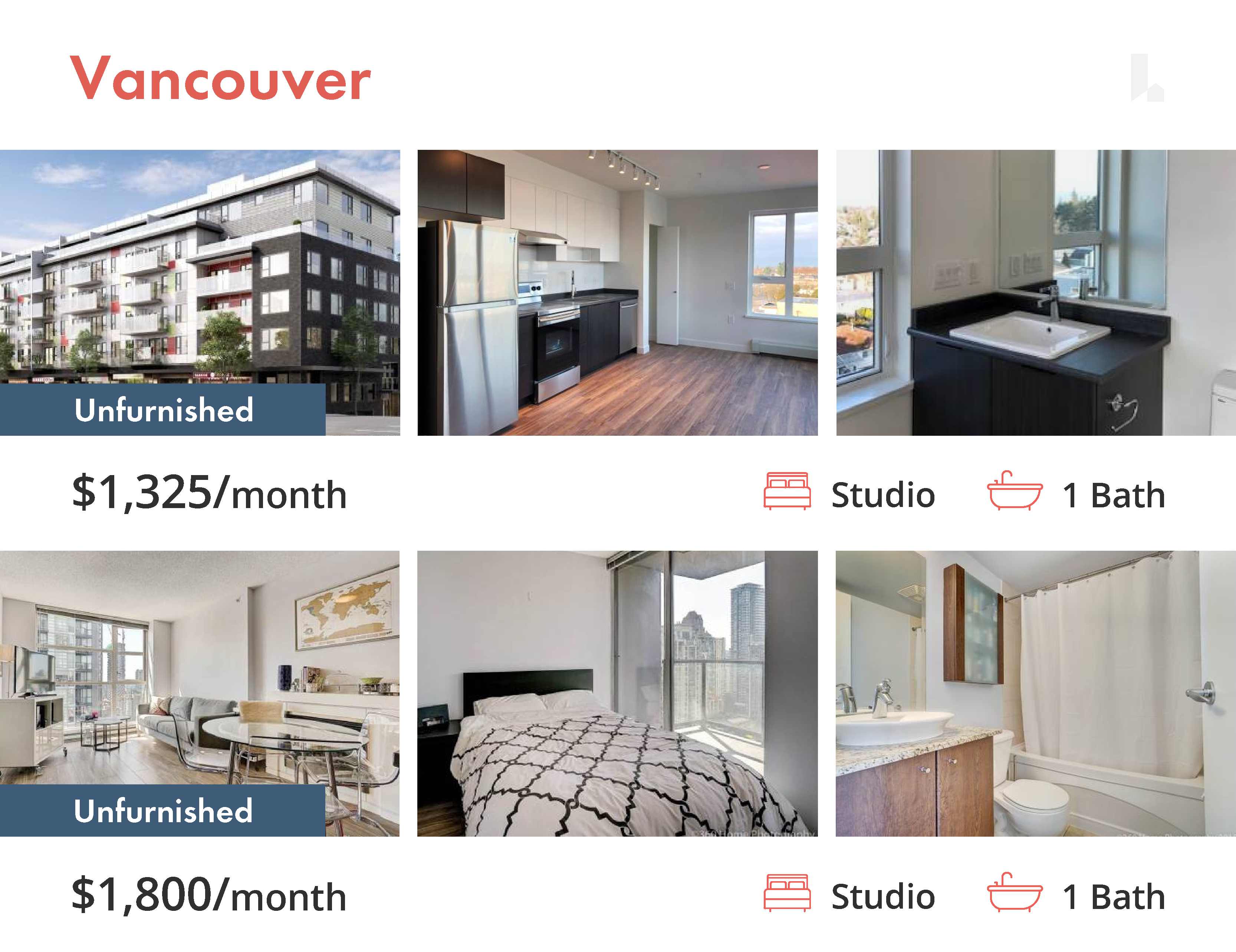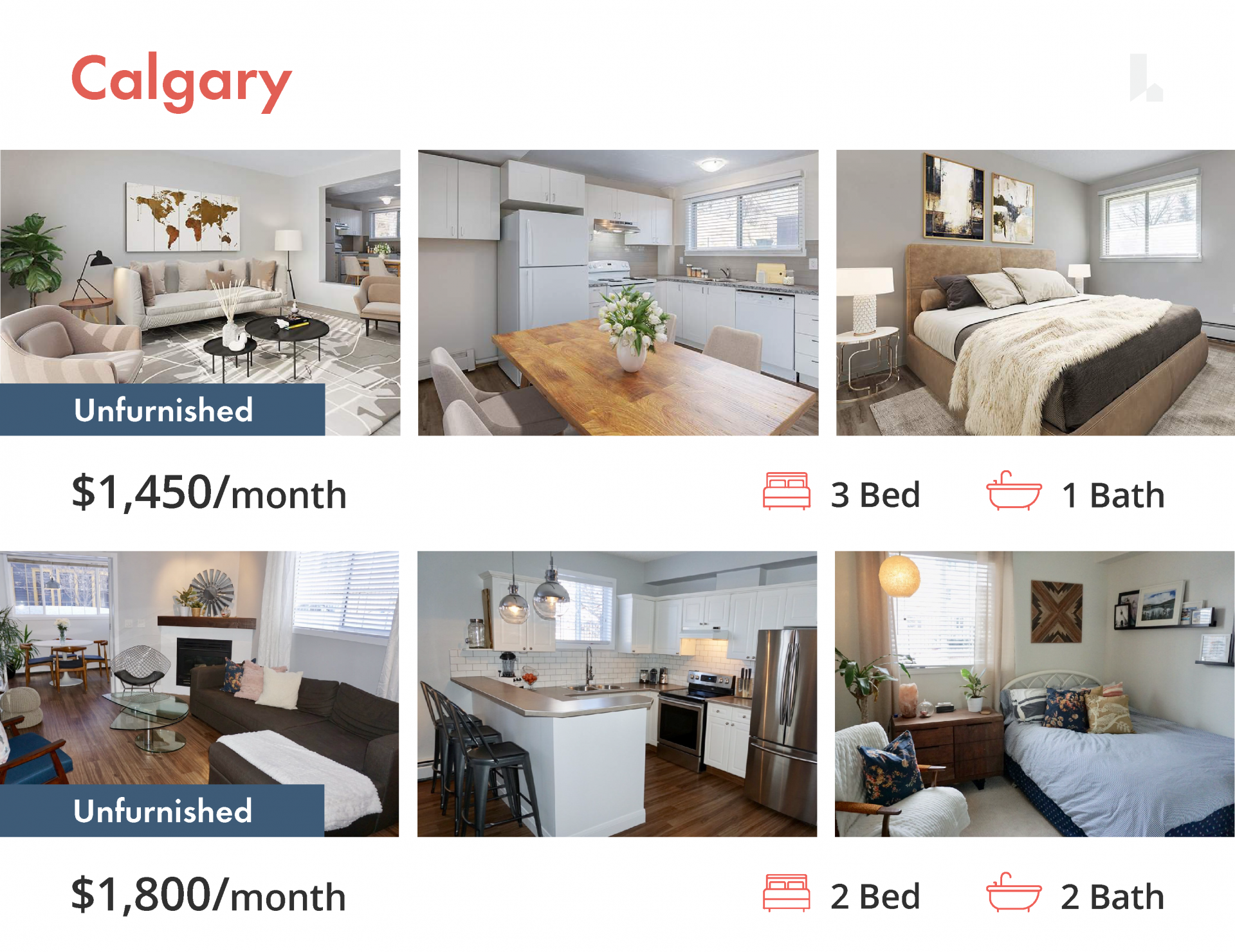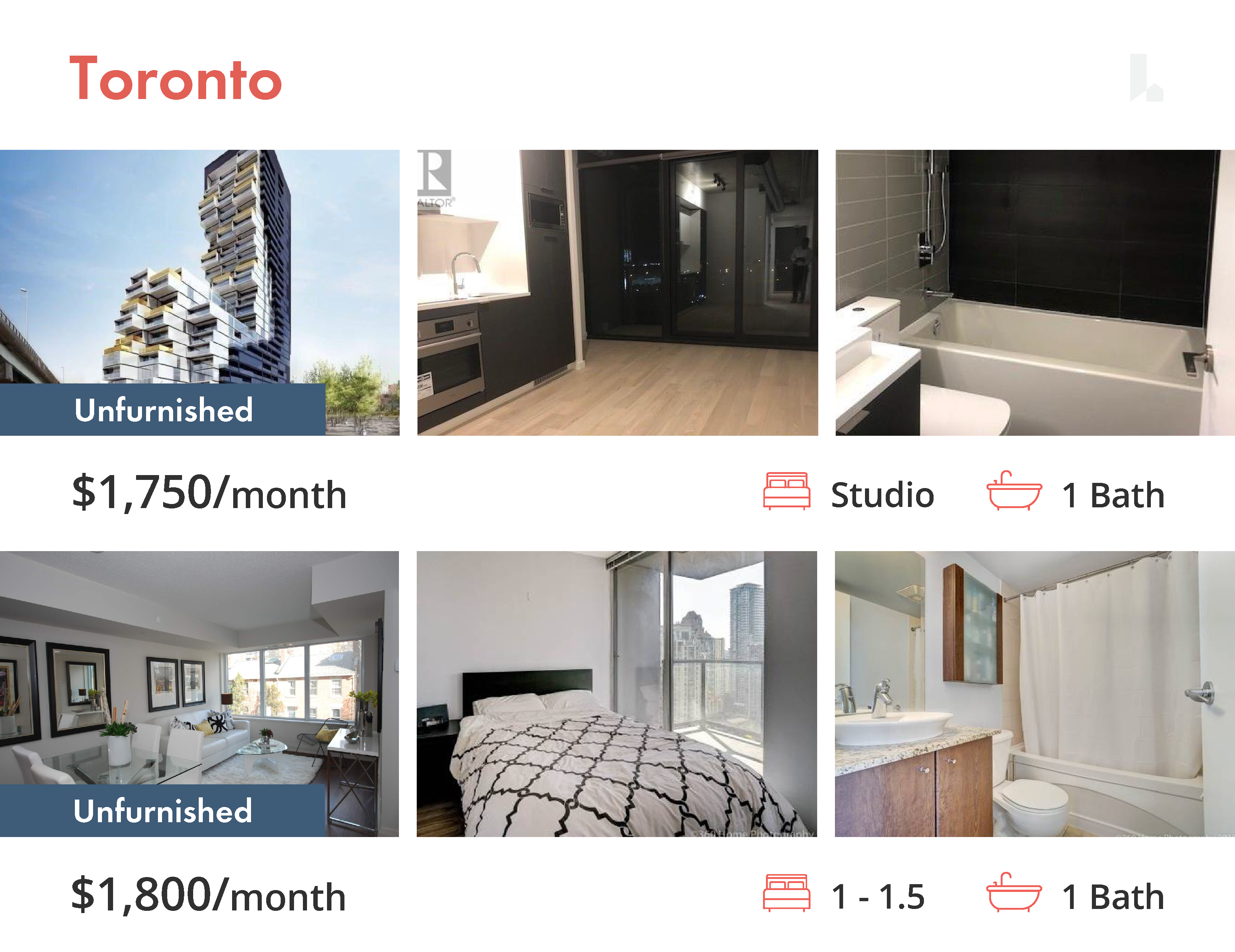 Montreal $1800 Rentals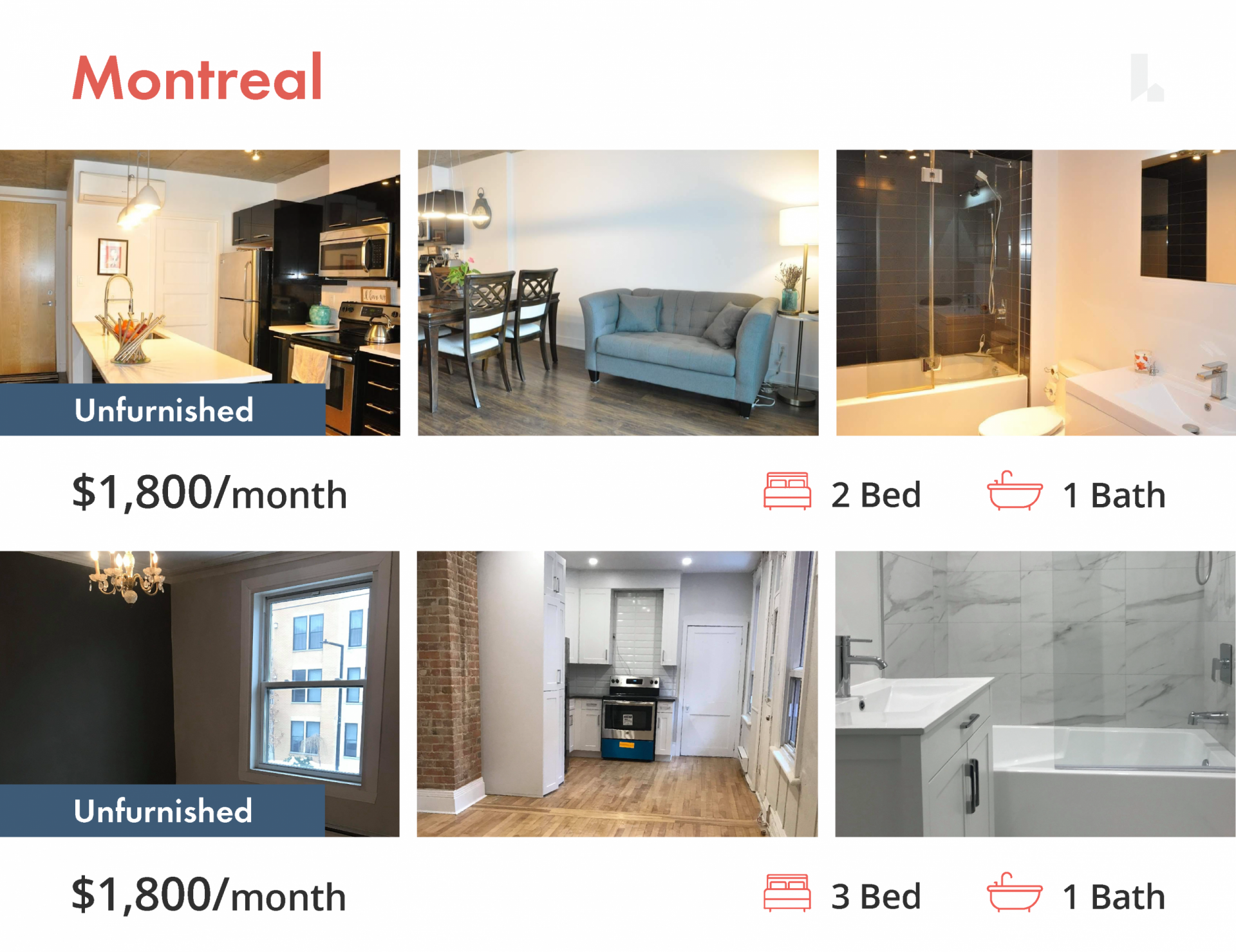 ---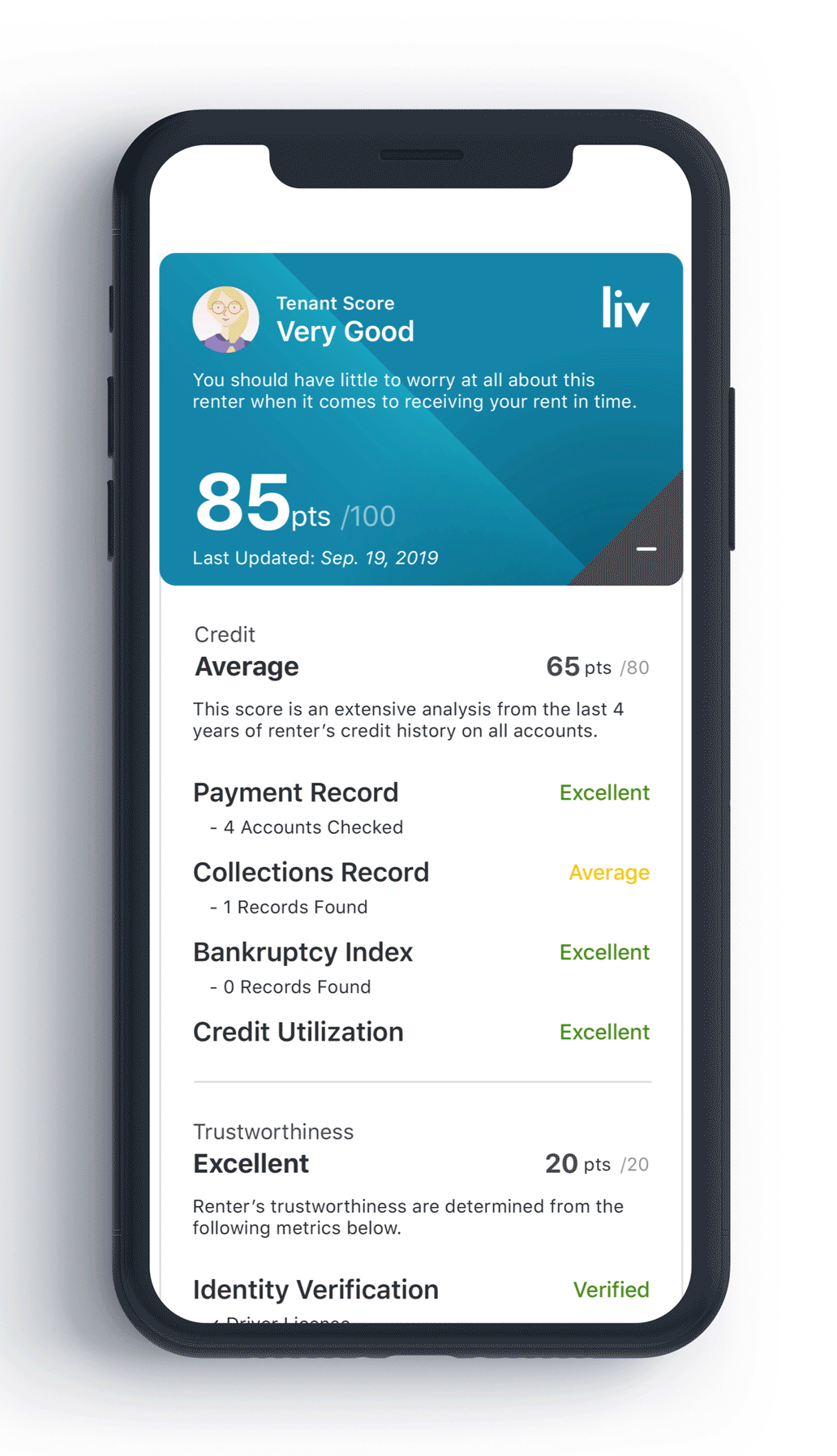 Not on liv.rent yet?
Experience verified listings, digital applications and contracts, and more – all on one platform. Click here to sign up now or download the app to get the full search by map experience.
Follow us on Instagram and Facebook for more rental-related resources and stay up-to-date rental information.