User Spotlight Series
Welcome to our new Spotlight Series highlighting the experiences of some Metro Vancouver property managers and tenants. Each post will explore their property management approach and challenges and, more specifically, how they are using and benefitting from the liv.rent platform.
Luxury Rental Suites
Luxury Rental Suites, a subsidiary of Century 21, is a Vancouver-based property management team specializing in luxury furnished and unfurnished rentals throughout the lower mainland area. With over 20 years of combined sales, property management and real estate experience, Luxury Rental Suites goes above and beyond to assist landlords with tenant placement and property management needs.
They've recently started using liv.rent to help manage properties and are excited by the simplicity and functionality available in the app and in the web version.
Tell us about your property management experience
We are an experienced team! Both Lily and Nan have been in the property management business for over 10 years now.  All of our agents have experience in either sales, leasing, property management or all of the above. We are committed professionals able to help any client with their property management needs.
How many properties do you have or manage?
We currently manage 70 properties, co-manage 200 and do tenant placements for multiple others (over 500).
Do you manage properties alone or have a team?
We have a team of property managers, a coordinator, and an administrator who help the management team with accounting and showings.
Biggest headaches associated with being a landlord
That's easy -100%, it is repairs.  We have a dedicated team to ensure we address all the issues in a timely manner. This team includes a general contractor, handyman, electrician, appliance technician, cleaners, etc.  In order to keep good tenants, and ensure the integrity of the property,  it is imperative that we respond effectively to repair requests.
What do you look for in a tenant? Specifically, are there specific sections you look at in an application first?
We look at numerous factors including income, rent to income ratio, social media presence, and employment record to name a few.  We base our decisions on all of these factors combined, not one specific item. We carefully consider all sections of an application and don't weigh one over the other; they are considered together.
How has liv.rent addressed some of your pain points/made your life easier? What are your favourite features?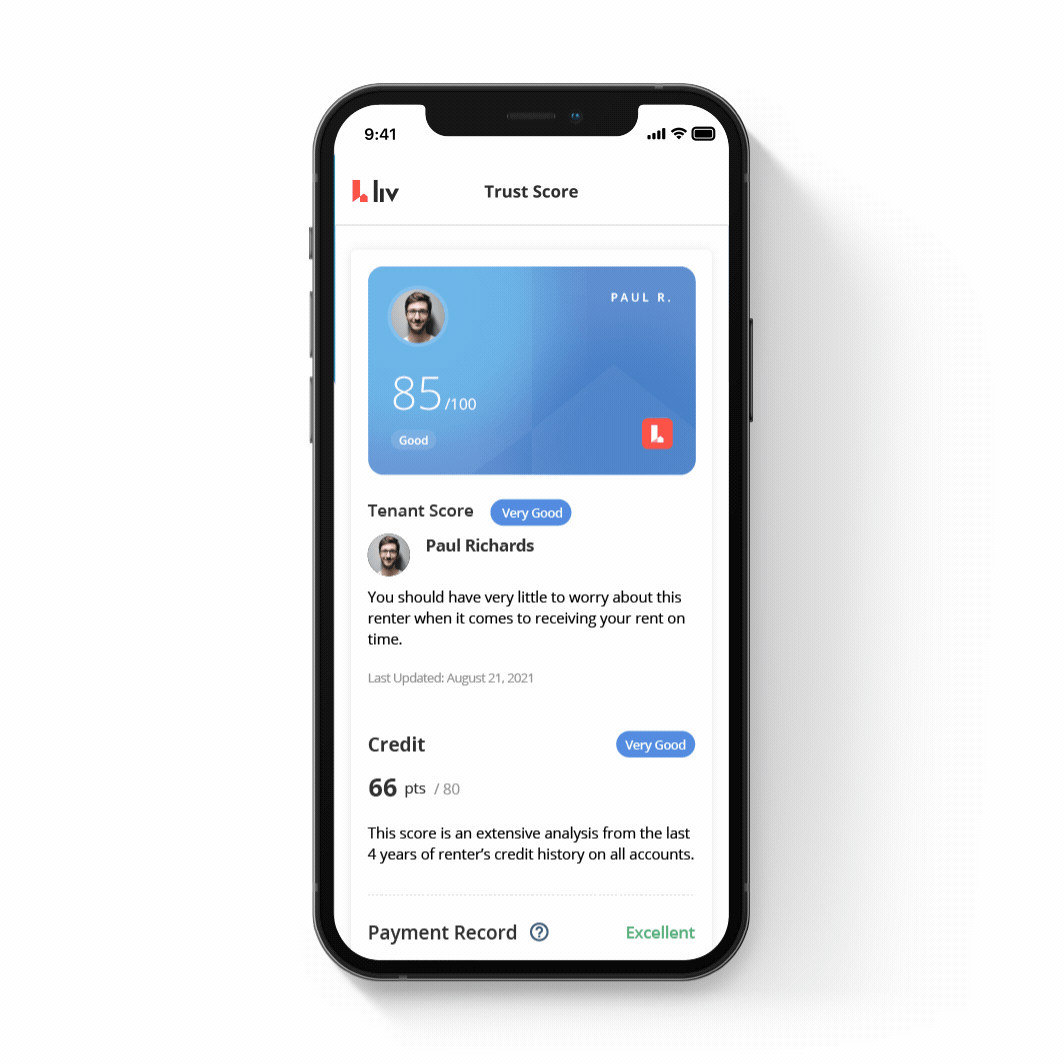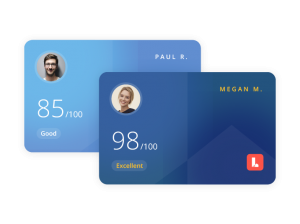 Liv.rent has helped us assess applicants easier.
The Trust Score is an intelligent rating system designed to help determine whether a tenant qualifies for an apartment or home and allows landlords to compare apples to apples. The score is based on a number of key factors like
Income and Employer Verification,past court and bank records; all taken from documents that tenants upload. This way, it allows landlords to easily pre-screen applicants.
(Check out our posts: What is a liv.score and Improving your liv.score for more information)
Do you ever reach out to your "Suggested Tenants" through the app encouraging them to apply?
I have not yet, but I certainly will do.
(Check out our post: What are Suggested Tenants?)
Do you prioritize applicants who have 100% complete profiles?
Yes. A complete profile demonstrates diligence and interest which, for us, suggests a conscientious tenant.
What are some of your favourite listings on Liv.rent?
We have plenty!
Sign up for liv.rent and inquire with Luxury Rentals today by clicking through any of the links below!
Contemporary, West End Perfection, furnished 2 bed/2 bath
Beautifully appointed, modern and centrally located West End apartment, 15 minutes away on foot from both downtown and the beach!
(Feature image at top of post from same property)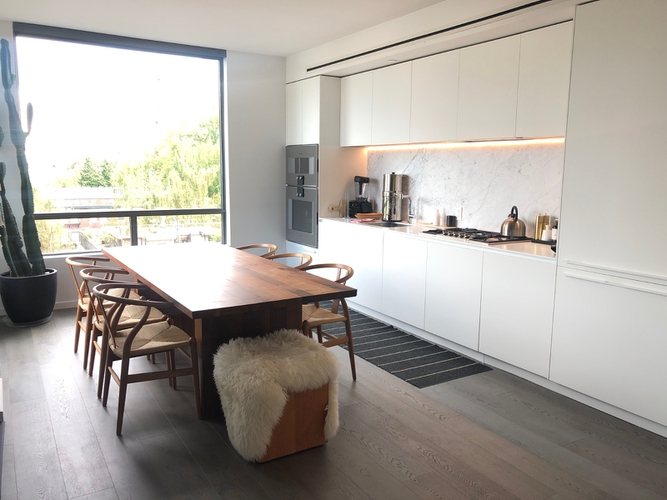 Brand new, spacious, Cambie Village 2 bed/3 bath townhome
Beautiful, brand new home steps away from vibrant Cambie Village, Main St, Mt Pleasant Park, Canada Line and more.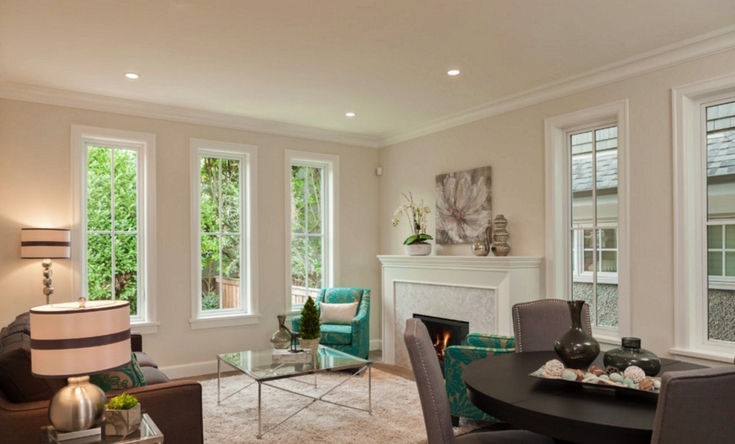 1 bed/1bath, furnished, funky Main Street, Pied-a-terre
Ultra modern, beautifully furnished. loft-like space with polished concrete floors close to the best of Main Street and Olympic Village.  Rent it furnished or unfurnished. Walk 15 minutes to the Olympic Village Canada Line or 15 minutes east to the VCC Clark Station (Expo Line).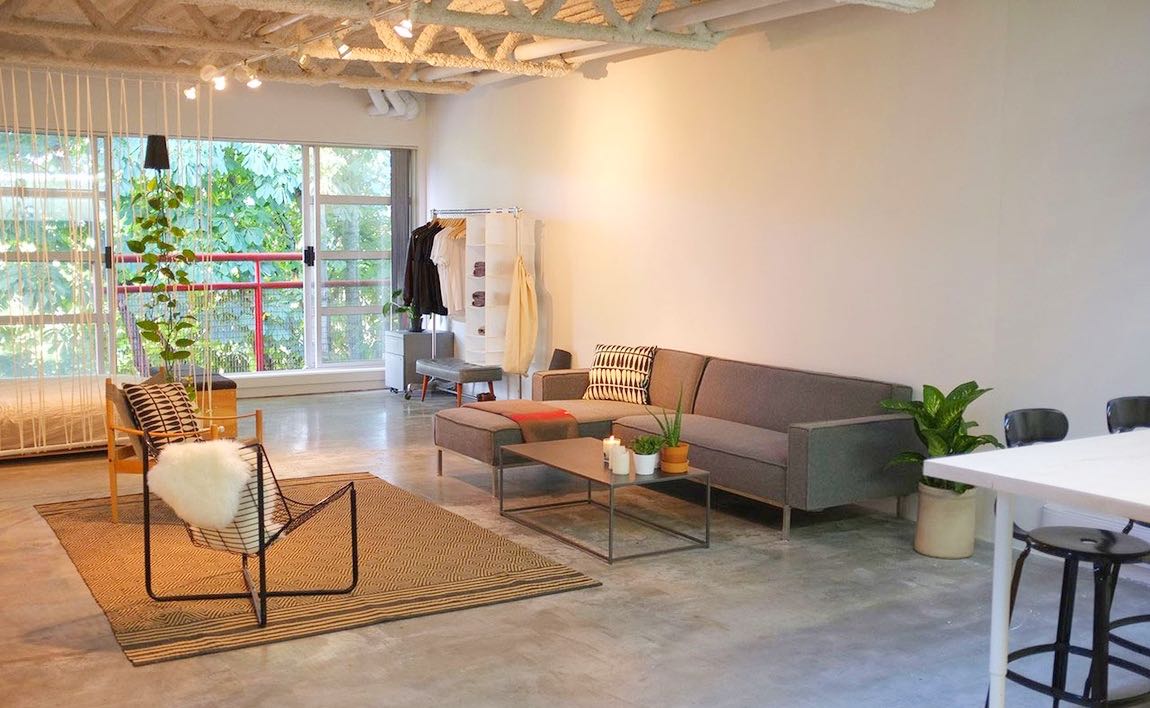 Immaculate, furnished, Robson Street 1 bed/1 bath home
Downtown living at its best – steps from Yaletown nightlife, Canucks' games, and the city's best restaurants!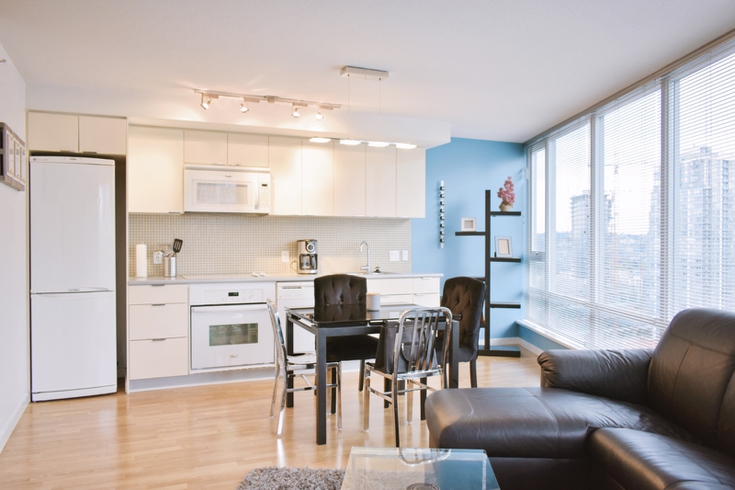 Bright, modern 2 bed/1 bath home in hip Fraserhood area
Enjoy living in this bright, contemporary home walking distance to Earnest Ice Cream, Prado Cafe, Batard bakery, Nammos and more.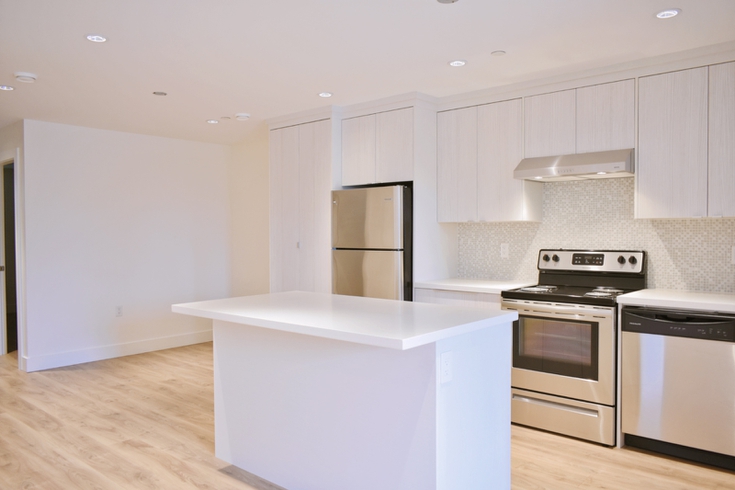 ---
Check out our post on New Landlord Web Features and learn how easy it is to manage your properties, applications and agreements on line, or in the liv.rent app!
Haven't tried liv.rent yet? Try your hand managing properties using liv.rent, click here to sign up now!
Download the liv.rent app – available in the

 App Store and the 

 Google Play Store.