There's more that goes into being a landlord than changing lightbulbs and collecting rent cheques. That's why a property manager is the right hand of landlords. But what should a good property manager do, exactly? And, are they worth it? To answer these questions, liv.rent is sharing about what its platform and HostGenius, a 24/7 Vancouver Property Management Service provider in Vancouver, B.C. and beyond, can do for rental property owners.
Table of Contents
Do you need a property manager?
If you own a rental property, then you should consider hiring a property manager. It's an investment in your business as well as in yourself.
Indeed, it's often not a question of "do I really need a property manager?" It's more a question of "am I able to invest in one to scale my business and improve my quality of life?"
Ultimately, the decision of whether or not to hire one is up to you. Let's look at what property managers do and the benefits of hiring one to help you make a decision:
Landlords & Property Managers
Advertise your rental for free on liv.rent – an all-in-one rental platform.
Maximize Exposure: Multiplatform syndication to Craigslist, Kijiji, Zumper, Facebook Rental Groups & more.
Generate Quality Leads: Chat instantly with ID verified renters & search from a list of suggested tenants.
Screen Tenants Smarter: Easily assess a renter's reliability & trustworthiness with Trust Score – the new intelligent rating system.


What do property managers do?
Residential Property Managers, often shorted to PMs, deal with all the tasks associated with running a rental property. They're responsible for the entire leasing process, making sure tenants are taken care of, and that everything runs smoothly at the property.
Here are property manager responsibilities that landlords typically delegate to PMs:
– Listing & advertising units for rent
– Tenant screening & placement
– Collecting rent
– Handling finances
– Setting & adjusting rents

– Move-in and move-out inspections
– Housekeeping at the end of tenancy
– Handling emergencies & tenant complaints
– Evictions & notice serving
– Set up building maintenance & repairs
For example, at HostGenius, they take care of all of these tasks and they're able to respond 24/7. Plus, their tenant screening process is so solid that you're always renting to a trusted tenant who will respect your home like it's their own.
liv.rent's multifunctionality makes it a great asset for all landlords and property managers, big or small. Leveraging automated tools and processes, you can start streamlining listing, marketing, tenant screening, and rent collection all in one place.
Learn more:
Benefits of residential property managers
Taking advantage of a property manager's network
Scaling your business
Boosting your bottom line
1. Taking advantage of a property manager's network
PMs have already spent years building relationships and contacts with all manner of workers, contractors, and builders. That way, when an extensive renovation project comes up or an emergency repair happens, they'll know who to call.
Crown moulding? They have a friend who does that. Basement flooding? They know a company that can be on-site immediately. Plus, their insider industry knowledge could even help you secure a better deal than if you had found a plumber yourself on Google.
2. Scaling your business
Whether you own multiple properties or are just about to rent out your basement suite for the first time, if you're a landlord, then you're also a business owner.
Adopting an investor's mindset will help maximize the return on your rental property and scale your business. It's true that you cannot add more hours in a day.
That means each hour spent trying to set up a refrigerator repair, each hour spent uploading photos of your property to Craigslist, and each long text conversation with your tenants is draining you of your time and ability to focus on yourself and your business.
PMs are a great tool for scaling your business, taking things off your plate that they may even be better suited to accomplish than you, leaving you free.
3. Boosting your bottom line
When you use a property manager to find and screen new tenants for you while also assisting current tenants, you're actually boosting your bottom line.
One of the biggest ways you can lose money as a landlord is by units sitting empty or by having a high turnover rate.
Happy tenants are less likely to go through the hassle of moving to a new place. When tenants feel frustrated or not heard by the landlord, they might want to move elsewhere where they feel they're more respected and their concerns are taken seriously.
Having the right property manager is curial for retainment, which can help reduce the costs associated with high turnover rates and vacancy.
When to get a property manager
The earlier you start working with a property manager, the better. Just like it would have been better to plant a tree 20 years ago so you could bask in its shade, the next-best option is to plant one right now.
Even though you can't change the past, you can hire a property manager to start off-loading the most difficult tasks sooner to give you more time to relax and focus on the other aspects of your business.
Here are some tell-tale signs that it's time for you to get a PM:
You are brand-new to renting out a real estate investment
You are tired of being on-call 24/7
You don't want to be a full-time landlord
1. You are brand-new to renting out a unit
For those who have never rented out a residential unit before, that's the perfect time to hire a property manager. They help you through the processes and take care of things that you may not have even known were your responsibility.
2. You are tired of being on-call 24/7
The reality of renting is that emergencies happen. There are times when a tenant or property needs to be attended to ASAP. As a landlord, it's your responsibility to take care of things, but that doesn't mean you have to feel like you're "on-call" at all hours of the day.
Imagine getting a call from a tearful tenant who has locked themselves out of their unit, or being woken up in the night from a call about a burst pipe. When you use a property management service with a 24/7 service like HostGenius, you won't be interrupted or disturbed when things of this nature happen.
3. You don't want to be a full-time landlord
Depending on how many units or properties you have, it's definitely possible to be a full-time landlord. However, that lifestyle isn't for everyone.
If you find yourself not having enough time in the day to list and market your open units, respond to tenants' messages and concerns, or if it's inconvenient for you to travel on-site to your property, then you might want to consider hiring out these responsibilities. Doing so can even get better leads for your units and increase both your satisfaction and your tenant's satisfaction.
How to hire a property manager
The best way to hire a property manager is by using a property management company. They are insured professionals you can trust.
If you're interested in renting your property for short-term rentals, then the best choice for property management is HostGenius, especially if you are looking to maximize your investment.
How much does it cost to hire a property manager?
The cost of using a property manager varies depending on which company you choose. Some companies opt for a fixed percentage of the monthly rental value of your property while others charge flat rates. As the landlord or property owner, you know best what will work for you.
Pro tip: at HostGenius, for example, Premium Management is 18% per booking.
---
If you're not ready to hire a property manager, then you can start by using liv.rent — it's almost like property management software that makes renting easier.
Then, when you're ready to scale your business and invest in a property manager, they can continue to use liv.rent to manage your property and you'll have a seamless hand-off.
Book a free 30-minute discovery demo with Paula Azevedo, liv.rent's Business Development Manager to learn more and get started today.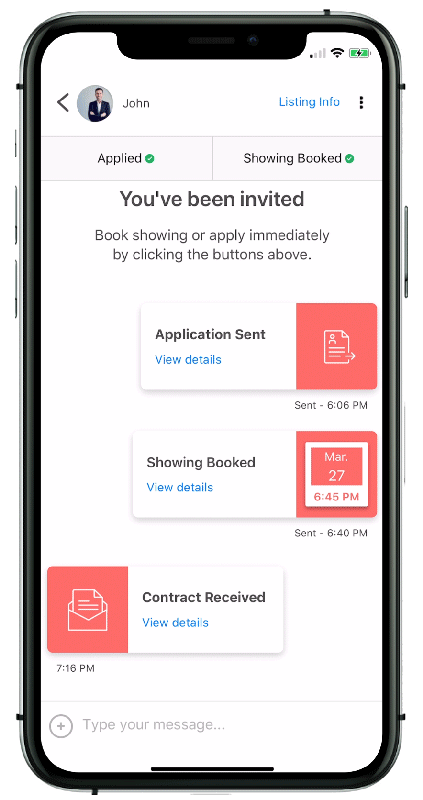 Rethink The Way You Rent
Not on liv.rent yet? Experience the ease of digital applications & contracts, verified tenants & landlords, virtual tours and more – all on one platform. Sign up for free or download the app.
Subscribe to receive the latest tenant & landlord tips and get notified about changes in the Canadian rental market.
>> Stay up-to-date on the average rent in Vancouver, Toronto and Montreal: Rent Reports