You might have heard of tenant insurance before and thought that it wasn't for you. But tenant insurance can help you secure a rental in Toronto more easily, and — should disaster strike — it can be a lifeline.
In fact, the difference between having it and not having it can be life-changing. But what is tenant insurance, and do you even need to get it?
In this post, we're going to be covering the 5 Ws of tenant insurance so you can make your decision with confidence.
Ontario renters in particular have to pay close attention to any lease they sign to see what it says about tenant insurance. Whether you're planning to move to Ontario for the first time ever or you're just going from one Toronto neighbourhood to another — you will definitely want to know the ins and outs of tenant insurance to help take some of the uncertainty out of renting your next home.
Let's take a look now at the basics and show you where to get tenant insurance online if you need it:
Table of Contents
Who can get tenant insurance?
Folks who are tenants — renting condos, apartments, and homes from landlords or property managers — may purchase tenant insurance from a qualified insurance provider.
Landlords, property managers, and property owners will use different kinds of insurance. Renters should not rely on the insurance of their landlord because there are lots of things that are not covered.
That's where tenant insurance is helpful for bridging the gap and keeping you safe from financial difficulties. Plus, tenant insurance is a lot more affordable than regular home insurance because it's just meant to cover your individual unit.
What is tenant insurance?
Tenant insurance, which is also sometimes called renters insurance, simply protects renters financially in a variety of ways. The details of the policy will vary depending on where you're getting your insurance from.
What's tenant insurance good for?
Here's what tenant insurance covers broken down into the three main kinds of protection:
Tenant liability protection
Contents protection
Additional living expenses
1. Tenant liability protection
Let's say, for example, you have a party. A guest trips on the bathroom rug and hits their head. If they are injured or possibly even unable to work due to the injury they sustained while they were in your home, they may try to sue for damages.
Tenant liability protection will cover the costs associated with being sued in the event that an accident occurs.
If your landlord requires you to have tenant insurance, it is likely because they want to make sure you have appropriate tenant liability protection.
2. Contents protection
When people think of tenant insurance, they're usually thinking about contents protection, which covers the cost of replacing or repairing any of your belongings.
This is the part where lots of renters think, "Why get tenant insurance? My stuff is not that expensive." And while you might not have an extensive art collection or million-dollar jewels, it's helpful to think of the worst-case scenario.
Imagine if everything in your home was damaged beyond repair and needed to be replaced. Try adding up the price of just your electronics, furniture, and clothes and you'll quickly see that the cost of replacing everything you own could be immense.
But, if you are a jewel collector, or have items in your home that would be extremely expensive to replace, then you could be paying more for your insurance.
In either case, it's a good idea to keep a household inventory of all the items in your home and their approximate cost. That way, should you need to use your insurance, you'll know exactly what you need.
3. Additional living expenses
The additional living expenses coverage in tenants insurance is extremely helpful if you get displaced.
Imagine there are emergency repairs that need to be made in your building, and they are so extensive, you cannot remain in your home while the repairs are made.
Additional living expenses can cover costs involved in case of displacement like moving expenses, storage facilities, hotel bills, and even meals from restaurants — costs you wouldn't incur if you were living in your home as usual.
liv.rent – Canada's trusted house & apartment rental website
Search apartments, condos, and homes for rent.
Verified Landlords: Rent from a trusted landlord. Look for the "ID Verified" tag to identify which landlords have been pre-screened.
Quality Rentals: Browse listings that have been checked by our team. Verified by official documents or by mail.
One-Click Applications: Fill out your Renter Resume once and apply to multiple listings in just a few clicks.
When is tenant insurance required?
Whether or not you get tenant insurance is up to you. However, there are instances where it might be required as a condition of living in a rental unit.
Is tenant insurance mandatory in Ontario?
In Ontario, tenant insurance is not mandatory.
Can a landlord require tenant insurance?
Yes, a landlord can require tenants to have insurance prior to signing the lease and moving in.
Section 11 of the Ontario Standard Lease agreement lets landlords indicate whether or not they require tenants insurance as a condition of a renter moving in and taking possession of the unit.
Pro tip: using liv.rent to find and secure your rental makes it easy to chat with landlords instantly and you can ask them before you apply to a place if they require insurance or not.
liv.rent – Search apartments & houses for rent in Toronto
Search houses, rooms, condos and apartments for rent in Toronto. Chat instantly with verified landlords. Apply to multiple listings. Save your chat history & signed documents all in one platform.
Where to get tenant insurance?
So, how much does tenant insurance cost and where can you get it? The actual cost of your insurance will vary depending on a lot of factors including the type of unit you're renting, the belongings you have, and even your credit score. And, you can add-on coverage to a standard insurance policy to protect you from additional risks like flood and earthquake damage.
In no particular order, we have listed 11 places to get tenant insurance in Ontario, and no need to go in-person to the insurance office because you can get tenant insurance online.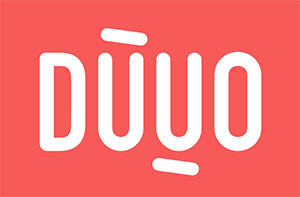 Cost of policy: from $12 per month
You can get a quote in minutes online from Duuo, which is backed by The Co-operators. They give tenants access to affordable coverage that they can buy online in minutes.

Why get tenant insurance?
At the end of the day, the choice of whether or not to get tenant insurance is up to you.

The only drawback of getting insurance is the cost involved, but some policies are quite affordable, like Square One Insurance — they have policies that start from $12 per month.
Here are some of the reasons why it might be smart to get tenant insurance now:
It will improve your chances of getting a rental you applied for if you already have obtained insurance
You will get peace of mind knowing you're covered
Should an accident occur, you can save yourself from some of the financial hardship involved in litigation or replacing your belongings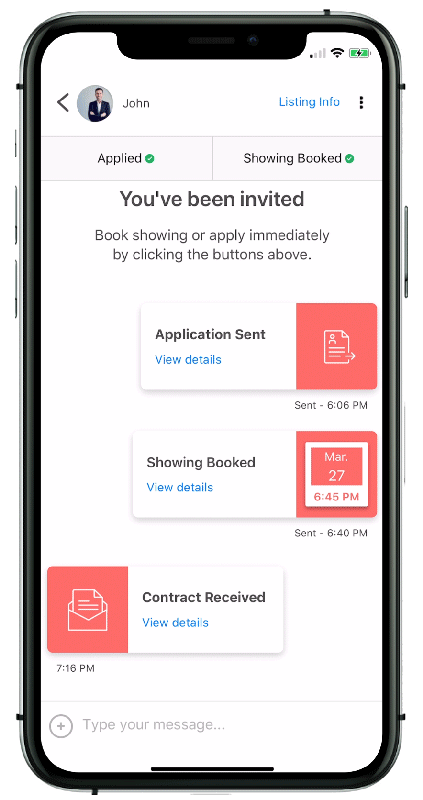 Rethink The Way You Rent
Not on liv.rent yet? Experience the ease of digital applications & contracts, verified tenants & landlords, virtual tours and more – all on one platform. Sign up for free or download the app.
Subscribe to receive the latest tenant & landlord tips and get notified about changes in the Canadian rental market.
>> Stay up-to-date on the average rent in Vancouver, Toronto and Montreal: Rent Reports.