The future of renting is here today with liv.rent's new "Pay by Bitcoin" feature available now. You can now add your landlord to the list of "who accepts bitcoin as payment," because renters on liv.rent can pay for next month's rent with the cryptocurrency.
We're a group of renters and landlords who knew there had to be a better way to rent. Today, we use AI, automation, and new technologies to continue to support our community. We care about them and our door is always open to hearing feedback and feature requests.
You can subscribe for the latest technology and rental market trends straight to your inbox.
It was clear that our community needed flexible solutions that fit their lifestyles, including even more cutting-edge ways to rent. So now, we're empowering Canadians to rent their way — with bitcoin!
We're breaking barriers and making Bitcoin news by giving people a chance to fully embrace cryptocurrencies by using bitcoin to pay for rent — one of the basics of life for more than four million Canadian renters.
Let's take a look now at how to pay someone with bitcoin for rent using liv.rent:
Table of Contents
How to pay for rent with bitcoin
So, how do you pay for your rent with bitcoin?
The bitcoin payment process is very similar to how you pay rent with credit cards or UnionPay on liv.rent and can be done either online or in-app.
We're going to go through the flow now with accompanying screenshots, but the process is very smooth and intuitive.
1. First, you get a notification in your liv.rent chat from your landlord or property manager when they have sent you a new payment request.
2. Click on it, and then, tap "Make Payment."
3. Navigate to the dropdown menu, and select the last option, "Bitcoin".
Once you have selected bitcoin, the process is simple.

Note: there is a 0.5% processing fee charged by liv.rent on the total rental amount for processing and facilitating these transactions.
If you compare that to the processing fees charged by major credit card lenders, who get anywhere from 2.5 to 5 percent for transactions, this is fairly affordable.
4. After you agree to liv.rent's terms and conditions, click "Pay Now".
5. A pop-up window will appear, giving you ways to make your payment:
Pay by Coinbase
If you have a Coinbase account, then you can log in and pay through Coinbase. It will show you your account and balance and you can make your payment.
Other wallet payment option
Or, if you have a wallet that's outside of Coinbase, then you can click on "Bitcoin." Another popup with a QR code will appear, and from here, you can either scan the QR code or hit "Copy" next to the bitcoin address and paste it directly into your wallet.
6. Next, it's the cryptocurrency waiting game, as transactions can take about 30 minutes to verify and process.
Here, you can see the blue bar moving indicates that it's actively monitoring the network and waiting to confirm the payment. You do not have to stay on this page or keep it open in order for it to continue processing. As long as you have pressed "Pay," the verification and confirmation process is still working on the back end.
7. Once the payment has been detected, the pop-up window will switch to reflect this update as it awaits verification. At this step, the technology recognizes that a payment has been submitted and it works through its network to verify it.
If you navigate to your rentals during this time, you will see that your payment is "pending." The notice will automatically change once your payment has been confirmed, and it may take up to four to six days for the payment to be 100% finalized.
Once everything is completed, it will show you the full payments including the time it was paid, the total amount paid, and all the details in the full receipt.
And that's it, paying for rent with bitcoin is pretty easy, isn't it?
Using Coinbase and liv.rent
Whether you've never used cryptocurrency before or you're an advanced-level trader, using your Coinbase wallet makes it easy to purchase and transfer bitcoin.
By integrating our platform with their API, we've created an easy way for everyone to pay for rent with bitcoin, even if you aren't too familiar with the technology.
What is Bitcoin?
Still not sure about bitcoin? Or what bitcoin is used for? Here's a quick breakdown and some additional resources you can use to further your understanding:
What is a bitcoin
Bitcoin is a form of digital currency that started in 2008 but has grown to become very popular. It offers an alternative to the traditional financial system.
Today, banks act as middle agents. They centralize currency and facilitate payments while offering trust and security — for a small fee.
For example, let's say you buy a latte at the coffee shop with Canadian currency. That money technically had to go through a bank and or a credit card company. They each take a little cut along the way.
Banks are also the ones who keep track of how much money we all have. We trust that they're keeping things fair and honest. There's a lot of trust and security built into this system.
But bitcoin is a decentralized currency. The blockchain technology behind it can allow for payments without a middle agent. All transactions exist on a public ledger, proving how much everyone owns. It's stored by and accessible to all bitcoin users.
So the entire community of bitcoin users keeps track of transactions. Not the banks.
Because of that, it doesn't have the same challenges or concerns as traditional currency like the Canadian Dollar. It's cheaper, more efficient, and no one actor like a bank or government can control or manipulate the currency.
Today, bitcoin can be purchased using traditional currency at exchanges and stored in digital wallets. And now, you can use those wallets to pay for your rent on liv.rent easily.
Additional resources
Please see these guides to learn more about cryptocurrency:
---
Want to pay for your rent with bitcoin or list your unit where renters have more flexibility? Join us at liv.rent today and stop renting in the 20th century.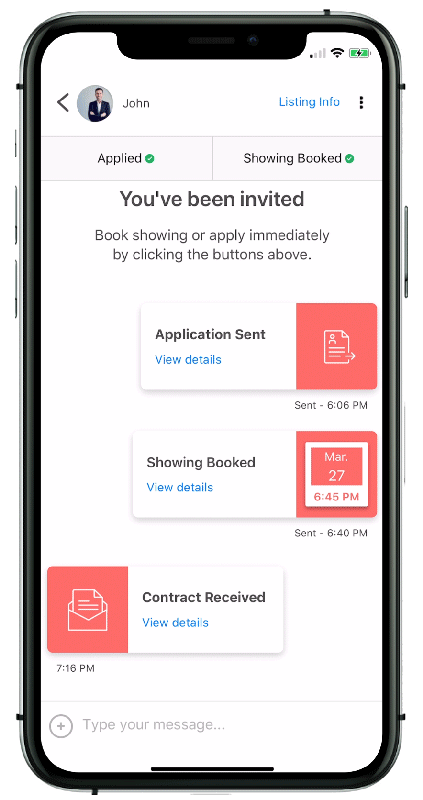 Rethink The Way You Rent
Not on liv.rent yet? Experience the ease of digital applications & contracts, verified tenants & landlords, virtual tours and more – all on one platform. Sign up for free or download the app.
Subscribe to receive the latest tenant & landlord tips and get notified about changes in the Canadian rental market.
>> Stay up-to-date on the average rent in Vancouver, Toronto and Montreal: Rent Reports