Standard tenancy agreements aren't always exhaustive. There could be any number of reasons a landlord may want to modify or add to a lease, including specifying terms related to pets, smoking, insurance, or rent payment. This is where a lease addendum comes in handy.
Experienced landlords almost always include addenda alongside the lease agreement, to ensure they're completely covered for all eventualities. It's hugely important to lay out all of the terms and conditions of a tenancy in clear, legal language in order to prevent disputes down the line. Ultimately, this is beneficial to the tenant as well as they know exactly where they stand rather than having to debate what is or is not permitted. In Part 1 of our series on lease addendums, we'll be going over what exactly they are, what landlords should include in them, and how they can help foster better relations between landlord and tenant.
Table of Contents
What is a lease addendum?
A lease addendum is a separate document from the original lease agreement that provides additional information that the lease itself doesn't cover. Sometimes these can be required by law to disclose a problem with the unit (lead paint, asbestos, mold, etc.), but most often they are the result of savvy landlords trying to cover their bases. Maybe they had a previous tenant who constantly had guests staying with them, or maybe unwanted renovations occurred behind the landlord's back. Whatever the case, it's best to counter these grey-area issues by addressing them directly in an addendum.
How to use a lease addendum
Lease addenda are invaluable tools for renters and landlords alike, but how do they fit into the rental process?
An addendum is a one or two page document presented alongside the original lease agreement and is considered an extension of this document. It is legally binding in the same way, and enforceable accordingly. As such, it's necessary to include the same basic elements as on the original lease. This includes:
Full names of both parties
Date
Address of the rental property
The word 'Addendum' (not strictly necessary, but helps with organization and clarity)
It's worth noting as well that generally each separate topic should be contained in its own addendum. For example, if you'd like to specify additional terms related to both smoking and renovations, these would each need their own individual addendum. Landlords can choose to write these documents themselves or download one of the many templates available online (you can find a variety of common addendum templates, as well as custom options right here on liv.rent), but in any case, it's a good idea to check with a lawyer to ensure your addendum's validity before signing. This goes for tenants as well – if what you're being asked to sign is unclear or seems entirely unfair, it's worthwhile to contact the residential tenancy board to double-check.
Another situation that may arise is when a landlord wishes to introduce an addendum during the tenancy term. When an addendum is provided as part of a rental agreement, it is considered part and parcel to the original lease and renters can be refused if they don't sign. If, however, a landlord wishes to introduce an addendum a month into the tenancy, the renter is under no obligation to sign and the landlord cannot legally enforce the specified terms if they don't. Should the tenant choose to sign, those new terms become just as valid as the original tenancy agreement.
What should I add to a lease addendum?
Lease addenda are important tools for making sure a tenancy agreement is rock-solid and accounts for any issues that may arise. As long as the terms are reasonable, landlords can put almost anything in an addendum and it is up to the tenant to decide whether they still wish to sign. For some of the most commonly used addendums, landlords can easily include pre-loaded standard contracts directly on the liv.rent platform. Here are some of the lease addenda you're likely to encounter:
Pets — In both BC and Ontario, landlords can choose whether or not to rent to someone with pets, as well as outlining specific conditions as to what kind of pets are allowed, how many, and other reasonable rules that tenants must follow.
Smoking — Rules regarding smoking in a unit or on the property are generally outlined in the initial lease agreement, but it's a good practice for landlords to clarify these rules and the consequences for breaking them in an addendum.
Renovation — Tenants often believe that they have more freedom to renovate their unit than they actually do, leading to confusion and disagreement later on. A renovation addendum helps clear up any misunderstanding by making clear exactly what changes renters can make to their unit, which they have to consult the landlord for, and who's responsible for different kinds of property maintenance.
Legally required disclosures — Things like lead-based paint, asbestos, or mold must be disclosed to tenants at the time of signing. Usually, this can be included directly in the original lease, but an addendum will suffice should you leave it out.
Additional addenda — Within reason and adhering to local tenancy laws, of course, landlords can specify almost anything in an addendum. If there's an issue you're particularly concerned about, there's no harm in putting it in an addendum to be sure you're protected later on.
In Part 2 of our series on lease addendums, we'll be providing a more comprehensive look at the different types of addendums, including downloadable templates you can use. Subscribe to stay in the loop!
Join Our Newsletter
For more info on rental laws and policies (e.g. eviction, lease agreements, repairs & maintenance), subscribe to get the latest news.
Where to find lease addendum templates
For landlords concerned about having to write their own lease addendums and ensure they're covering everything, templates are a great alternative. For the majority of common subjects, there are tons of downloadable templates out there that can easily be customized to your unique needs. However, it's important to make sure the guidelines specified here are in accordance with your local tenancy laws.
Thankfully, liv.rent offers a variety of standard and customizable templates available right within the platform. This way, landlords can easily attach these to their digital contracts for convenient viewing and signing. For more information on how to use this feature, watch our how-to guide on the subject.
The benefits of adding an addendum to lease
For landlords and renters alike, addendums are an excellent way to establish clear guidelines and recourse in the event of something occurring that wasn't outlined in the original lease agreement. While it's usually unlikely that you will ever have to defer to an addendum during a tenancy, the "better safe than sorry" rule certainly applies here. For tenants as well, it's much easier to have your responsibilities and rules outlined upfront rather than becoming embroiled in a dispute later.
Overall, a lease addendum gives both parties a clearer picture of the tenancy and allows for greater flexibility and protection on the part of the landlord. You may choose to include a pet addendum for one rental property but not another, for example, and rather than having to rewrite your standard lease agreement every time, you can simply attach an addendum where necessary. Another option for savvy landlords is creating your own custom addendum templates on the liv.rent platform so they're ready to use for future tenancy agreements.
FAQ: lease addendums explained
How do I write a lease addendum?
Landlords can opt to use templates for their leases, or create them from scratch. There's no set format for addendums, aside from the names of all parties signing, the date, rental property address, specifications, and signatures.
Looking for an easier way to create leases and addendums? liv.rent is an all-in-one rental platform that allows landlords to generate digital leases and addendums with ease. For more information, check out our post here.
What is the difference between a lease addendum and an amendment?
A lease amendment is used to change or modify something that was part of the original lease, whereas addendums are used to specify or clarify additional details not included in the tenancy agreement.
Does an addendum to a lease need to be notarized?
Neither leases nor any related addendums need to be notarized to be legally binding. As soon as both parties sign the documents, they are considered to be in effect.
Does an addendum supercede a lease?
Generally, a lease addendum provides additional terms not specified in the original lease agreement. In cases where it modifies or negates information present in the original document, it would technically be termed an addendum. Any changes to the original lease must be made clear at the time of signing.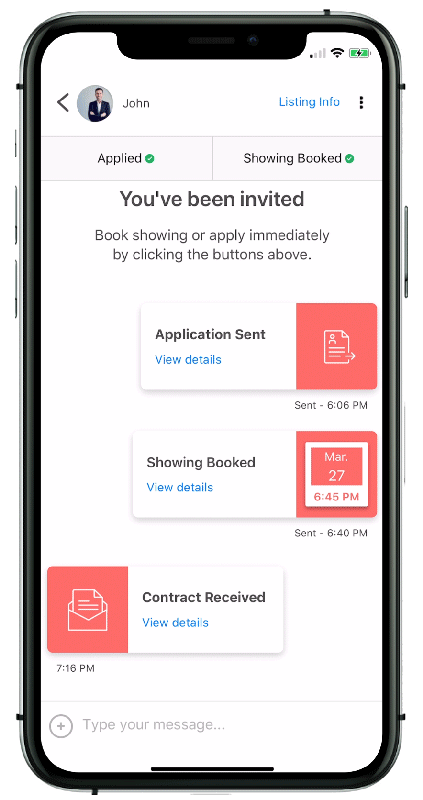 Rethink The Way You Rent
Not on liv.rent yet? Experience the ease of digital applications & contracts, verified tenants & landlords, virtual tours and more – all on one platform. Sign up for free or download the app.
Subscribe to receive the latest tenant & landlord tips and get notified about changes in the Canadian rental market.
>> Stay up-to-date on the average rent in Vancouver, Toronto and Montreal: Rent Reports.