Your tenant can be your best ally, or biggest problem. Tenant turnover is arguably the single biggest cost for you as a landlord. Whenever a tenant vacates, either voluntarily or through a tenant eviction, significant costs are incurred by a landlord.
The cost of vacancy, for example – your property may be vacant for one month or more, impacting cash flow. You will also likely have to pay for some maintenance like applying a fresh coat of paint or repairing damage (especially if the previous tenant was messy or destructive). In addition, you will have to foot the bill for utility payments until a new tenant is found. Considering all of this, the pressure to vet and select the right tenant is real.
Read on for our top tips on how to find good tenants.
Table of Contents
Download The Ultimate Tenant Screening Guide
In order to pick the right tenant, you need to ask the right questions. Download the ultimate tenant screening guide, which contains 56 questions you can ask potential tenants at every stage from initial contact and application to showing and signing.
Top 7 Tips On How To Find Good Tenants In Canada:
1. Design the right ad
When listing your property, be sure to include all the basic information like number of bedrooms, bathrooms, flooring type, pet-friendliness, amenities and, of course, rental rate. It is also important to indicate what utility costs are included or excluded in the rate. The more detail you provide, the more likely you are to attract serious tenants seeking a rental like yours.
Include as many photographs and/or video as possible. Ensure they are of good quality – well composed and of high resolution. These will sell your place so spend some time ensuring they show your property in its best light. During the COVID-19 pandemic, video tours have become increasingly important in providing prospective tenants with a more complete spatial understanding of a rental and limiting the number of in-person tours required.
Thankfully, Liv.rent allows for quick and easy video uploads, enhancing your property listing and complementing the images you have already uploaded.
RECOMMENDED READING >> 10 Tips for Photographing your Rental Property
Post unlimited listings for free
Do you need to advertise multiple rental listings? Look no further. Post as many listings as you want on liv.rent – all for free.
2. Follow the fair housing rules for your province
Be sure to follow fair housing rules and do not discriminate against any viable tenant based on any of the following:

This ensures you have the broadest set of tenants to choose from and you are adhering to the basic human rights and duties in housing as outlined by BC's Human Rights tribunal.
3. Include pre-screening criteria in your listing
Taking note of the information above that you cannot ask for, there are plenty of things you can include in your listing ad to start filtering out renters right away. Without stating these criteria at the outset, you're more likely to be swamped with applications from unqualified renters and you'll end up doing more work searching for renters who meet your specifications. The following are some examples of criteria that give renters a better idea of what you're looking for and help to dissuade those who don't qualify:
Pet policy
Smoking/non-smoking premises
Credit/background check required
Security/rent deposit required
Maximum number of occupants
4. Check potential tenants' references
These calls or emails are crucial to confirming information, establishing trustworthiness, and gaining a better understanding of the character of the prospective tenant. As a landlord, consider reaching out to previous landlords, employers and personal contacts to gain a more comprehensive understanding of a potential tenant's suitability.

A little extra work in checking references can save you countless hours of trying to get rid of a bad tenant later on.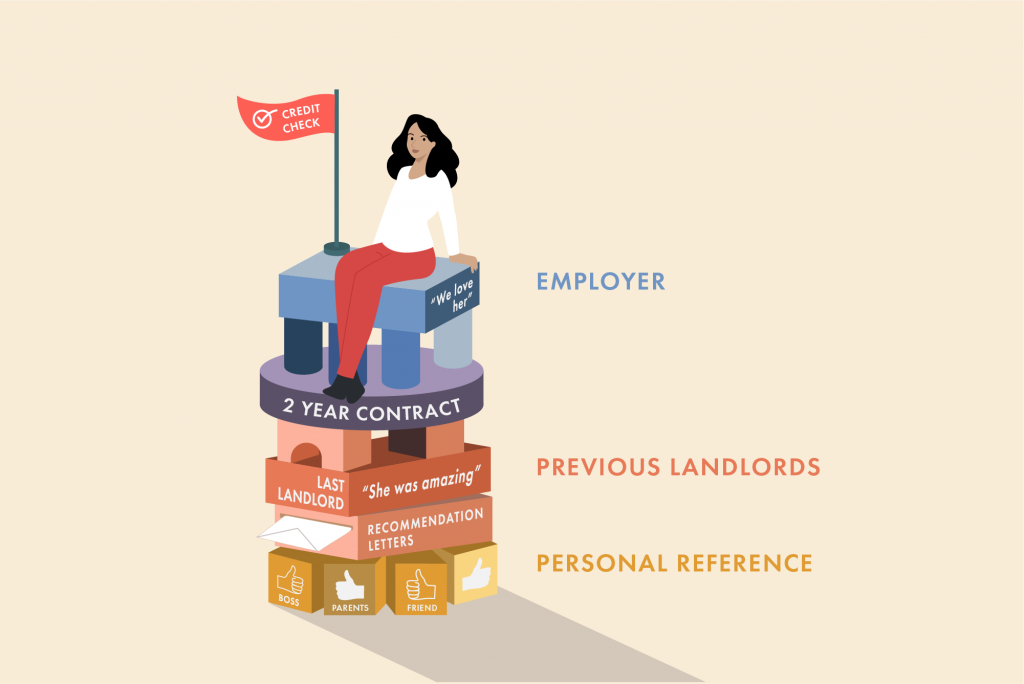 Here are some sample questions you might ask during a reference check: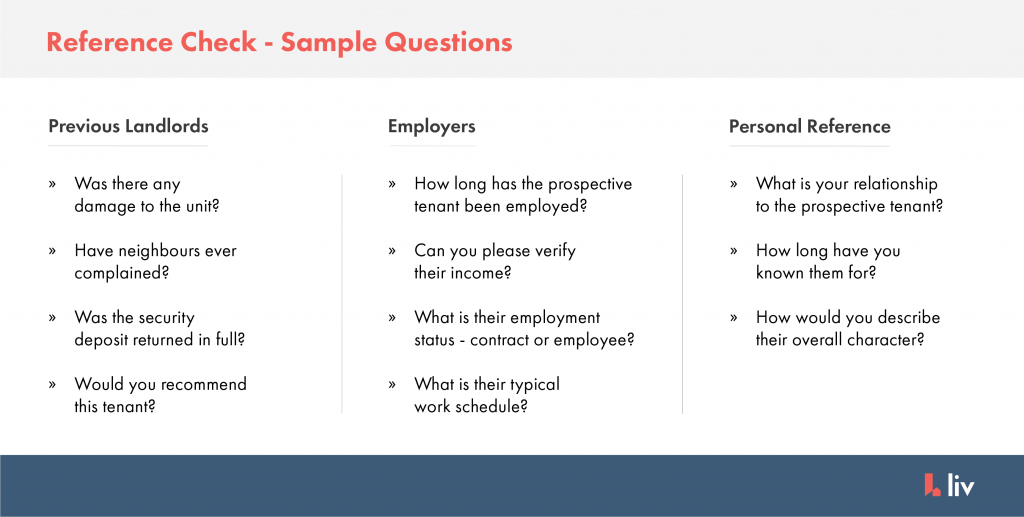 5. Run a credit check
This is the best way to determine the financial responsibility of a tenant. Don't consider someone with a score under 600 unless they can provide additional financial documentation like bank statements and employment contracts. Keep in mind that low scores could be because the tenant is new to the country and thus does not accurately reflect their financial record. Financially secure tenants should score above 700.
With liv.rent, we do the credit check for you. The Trust Score serves as a crucial tool for landlords to screen tenants effectively. Using AI and a powerful algorithm, the Trust Score gives landlords a secure and accurate measure of a prospective tenant's suitability. >>Learn more about Trust Score
6. Verify Income
To ensure a prospective tenant can meet their rent obligations for the duration of a lease, you should ALWAYS verify their income. You can ask a tenant to provide an employment letter, pay stub, a redacted T4 or bank statements showing regular deposits.
If you are using liv.rent, much of this work is done for you. When a tenant completes their liv.rent profile, which serves as their rental application, they provide these supporting documents which are then verified by the liv.rent compliance team so you don't have to spend your time validating tenants' employment records and income statements.
7. Consider a tenant's stage in life
When you've narrowed down your list of potential tenants, take some time to consider what stage of life a prospective client is in. It can help determine your choice. For example, families or households with expectant mothers and pet owners typically stay longer in one place, thus reducing the chance of tenant turnover and the associated costs.
Students, who are beginning their university career, may also be committed to at least 4 years and the income may be guaranteed by their parents.
In contrast, if you have a furnished rental, then you may be content with having business travellers as tenants despite a more frequent turnover.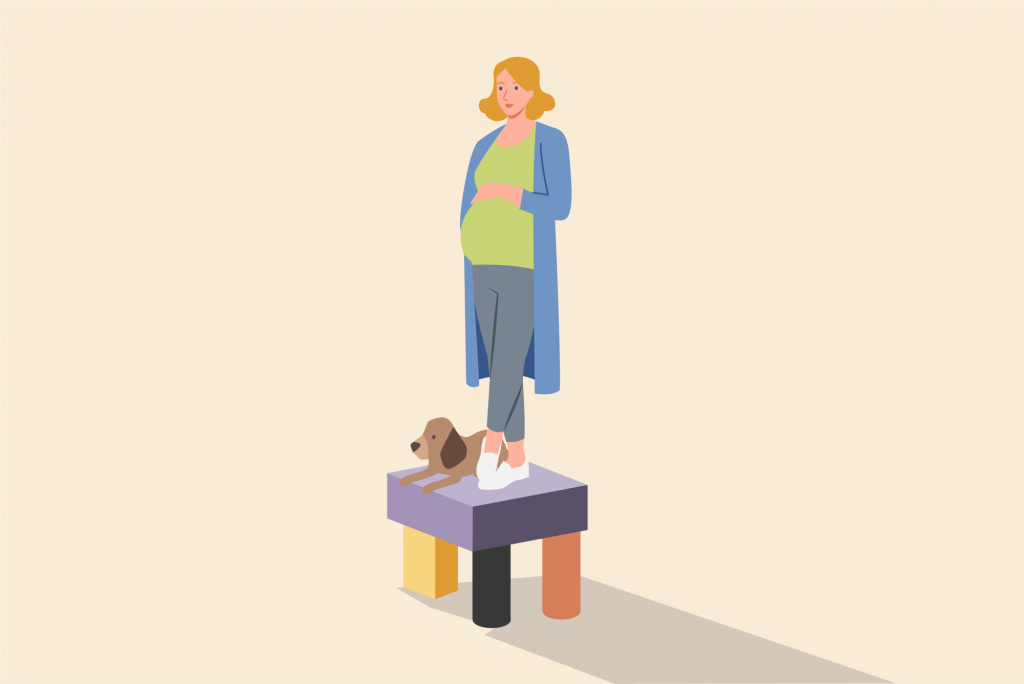 8. Establish a list of reasons to accept or deny tenants
To maintain your professionalism and credibility, it is best to outline a checklist of criteria to help guide you through the tenant selection process. Identify the must-haves and the deal-breakers before listing your property so you can vet applicants more efficiently. You may always want to consider, for example, whether:
The tenant makes enough income to afford your rent.
Has employment or a co-signor with sufficient income
Has a history of paying rent on time
Has never been evicted
Fits your lifestyle requirements (i.e., no-smoking, pets)
Apply the same questions fairly to each tenancy application when deciding on a prospective tenant. This will help ensure you make a reasoned, researched decision.
9. Ask plenty of questions
Questions shouldn't be reserved for a renter's references or previous landlords. Hearing from your future tenants about their own rental experiences and what they're looking for can help foster a mutual understanding and paves the way for better relations later on. Landlords can learn a lot about how their tenants are just by asking them. Some simple questions to ask to get to know about a renter include:
How many other places have you looked at?
How long have you been in your current place?
What do you like about this neighbourhood?
Do you get along with your current neighbours?
Also, If there are any discrepancies in a tenant's credit or employment history, it's worthwhile to ask them to clarify this as sometimes there are reasonable explanations.
10. Be willing to wait
Finding the perfect tenant can take time. Often, landlords forget this and rush to fill the unit despite their candidate pool not being ideal. While keeping your unit occupied is important for your short-term financials, it's much more important to ensure your suite is filled with a quality tenant who won't cause problems or miss payments down the line.
Here's an example: Say you have two tenants vying for your listing. The first can move in right away, but their credit history is lacklustre at best and they don't have any references. The second has a pristine application, their previous landlords have nothing but nice things to say, but — they can't move in for a month. In cases like this, landlords should choose the renter that they think is a better fit, rather than settling for who is available.
11. Do your research
If there are certain qualities you're looking for in an ideal tenant, it's important to have an idea of what this demographic is looking for in order to successfully market your listing to them. Are you looking to attract young professionals to your suite? Mention any amenities they may be interested in nearby such as gyms, restaurants, and business districts. Likewise, things like schools and parks are good things to mention if you're trying to find a family to rent from you.
As well, knowing how to price your listing competitively is a huge part of attracting more renters and rent your unit faster. Landlords can easily use the liv.rent app to compare listings in their area to gain insight and see where yours falls within the local housing market.
12. Choose the right rental listing site
Before you go to post your listing, look up what your options are for rental listing sites to advertise to. There are a ton of options available in Canada, and each offers its own unique features and exposure to different audiences. With that being said, there are a variety of features that make liv.rent the perfect place for any landlord or property manager to post their listings to.
With a built-in chat feature, listing insights, marketing tools and even quick and easy sharing, liv.rent stands head and shoulders above the competition.
Want to learn more about the amazing features liv.rent offers landlords and property managers? Click here for a complete list.
13. Contact tenants first
Most of the time, landlords wait for tenants to get in touch with them about a listing. This is traditionally how the rental process works, as landlords don't really have many ways to find tenants first. However, platforms like Facebook Marketplace have changed this, with renters frequently posting that they're looking for units.
On liv.rent, finding qualified renters is easier with the Suggested Tenants feature. For each listing you post, you'll receive a list of tenants whose search criteria matches your listing. You'll also be able to see these renters' salaries and budgets to further determine whether they might be a good fit or not. Then, using the instant chat feature built right into the platform, you can quickly get in touch with them to suggest they apply to your listing.
14. Be prepared for the worst-case-scenario
Let's face it. Even with a robust screening process and strict use of all of the tips outlined here, you may still end up with less-than-perfect tenants in your unit. Knowing your rights as a landlord and having resources at hand to help you deal with problematic tenants is a key part of the rental process. Though landlords should always strive to communicate problems with tenants before they get out of hand, sometimes these issues can't be solved without resorting to eviction — or at least a warning. For more on getting rid of bad tenants, read our post on the subject here.
15. Keep applications organized
If all goes according to plan, you'll have applications from interested renters flooding in. This can get overwhelming though, particularly if you don't have a solid system in place for keeping track of applications. To avoid losing track of your perfect tenant in a sea of emails, it's a good idea to use a listing platform that provides a Centralized Lead Inbox for easy organization. On liv.rent, landlords can easily view and manage messages, applications and event contracts without leaving the platform, making it easier to keep your communications in order and communicate with interested renters.
---
The liv.rent App is Here to Help Landlords
If you're a Vancouver-based landlord, try out the liv.rent app. There are hundreds of tenants, actively looking for places to rent in the city. But, most importantly, you can lease your rental directly in the app, get a Trust Score (similar to a credit score) on your potential renter, as well as view their detailed bio.
---
To begin creating, managing, and sharing listings as a landlord, download the liv.rent app from the App Store or the Google Play store or sign up here from your computer.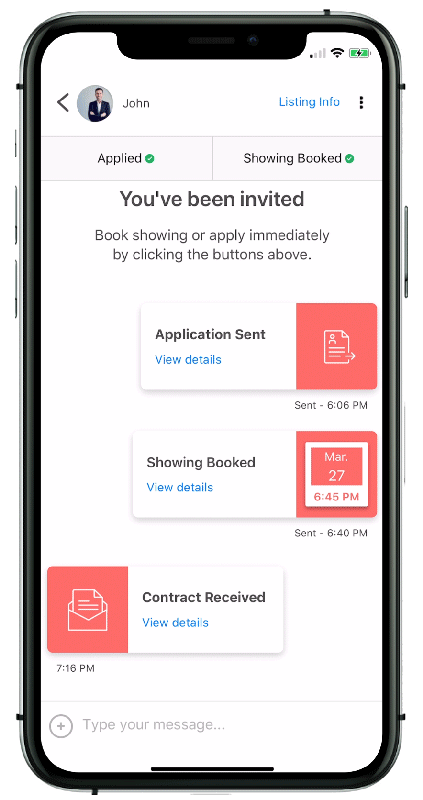 Rethink The Way You Rent
Not on liv.rent yet? Experience the ease of digital applications & contracts, verified tenants & landlords, virtual tours and more – all on one platform. Sign up for free or download the app.
Subscribe to receive the latest tenant & landlord tips and get notified about changes in the Canadian rental market.
>> Stay up-to-date on the average rent in Vancouver, Toronto and Montreal: Rent Reports.