As the real estate rental industry continues its return to form, property managers have the opportunity to grow their businesses exponentially, so long as they have the right lead generation strategies in place. Thankfully the digital transformation spurred by the pandemic is looking unstoppable. Undoubtedly, the digital initiatives undertaken today will have a lasting impact on the way we conduct business now and in the future. For property managers, digital lead generation is key. Below we outline 5 simple, proven effective ways for property managers to generate leads, as well as going over how liv.rent can help simplify these processes.
Table of Contents
Landlords & Property Managers
Advertise your rental for free on liv.rent – an all-in-one rental platform.
Maximize Exposure: Multiplatform syndication to Craigslist, Kijiji, Zumper, Facebook Rental Groups & more.
Generate Quality Leads: Chat instantly with ID verified renters & search from a list of suggested tenants.
Screen Tenants Smarter: Easily assess a renter's reliability & trustworthiness with Trust Score – the new intelligent rating system.


1. Develop your Online Presence
There's no time like the present to re-evaluate your website, as well as any digital and social media marketing initiatives you may have undertaken. Your business website offers property owners the first glimpse of your business and often determines whether they choose you over a competitor. Here are some ways to bolster your online presence and ensure you're not missing out on all-important leads: 
Improve your website
Ask yourself questions like:
Is your website performing well on Google?
How is the quality of images?
Is your social media producing leads?
Are clients providing reviews in on-forums?
Depending on your answers, formulate a plan of action for improvements. You should pay special attention to Search Engine Optimization (SEO) to ensure your company appears in the Top 10 search results. Content creation is key to improving this metric. It should be clear, concise, and helpful. It can then be amplified through other social media channels.
Leverage Digital Tools & Social Media
liv.rent– Our secure on-line platform features a simple user interface that facilitates effective property management, as well as promotion, through easy image and video tour uploading, a suggested tenant feature, and digital contract signing and rent collection.
Subscribing to our Business Plan, in turn, gives you the added visibility of a branded company page in both the mobile and web versions of liv.rent.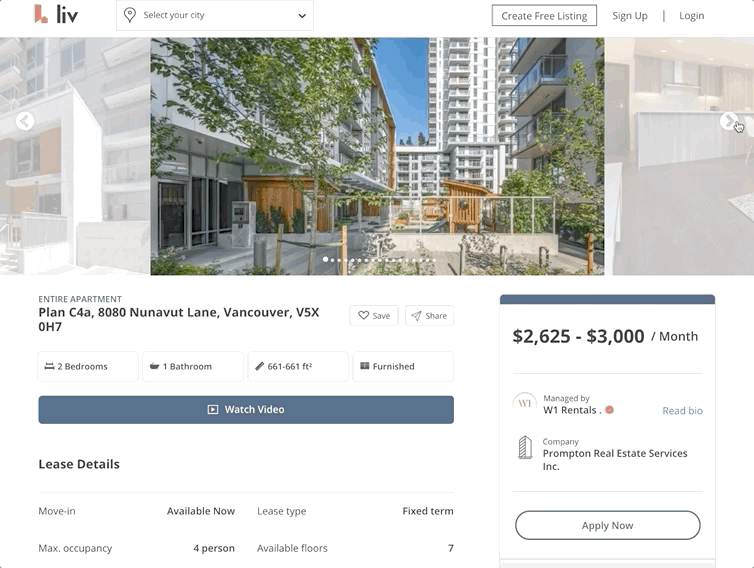 2. Differentiate Yourself
Find ways to set yourself apart from competitors. Typically, this will mean upgrading your offerings to include new certifications, skillsets, and services. Offer clients something different or an improved version of what your competitors are doing.  For example, using liv.rent will enable you to provide a turn-key, contactless rental experience that others may not be able to emulate as effectively.
One simple but effective way to stand out is going above and beyond client expectations. This means rolling up your sleeves and doing the dirty work like negotiating better lease terms for your clients, organizing repairs or better renovations for higher-end properties, etc.  Some other ways include:
Produce professional video tours and photos to attract better tenants.
Promote properties across multiple platforms using innovative video and digital design tools.
Help existing owners find new investment opportunities.
3. Ask for referrals from current clients
Research shows that referred customers are approximately 25% more profitable per year and 18% less likely to churn than non-referred customers (source: unicomcorp.com), it is in your best interest to encourage happy clients to recommend you. This can be through Google and Yelp reviews, social media shoutouts, or simply by good old-fashioned word of mouth.
5. Leverage other rental listings
Comb through listings on liv.rent and all the competitive platforms and identify properties you think might benefit from professional management, specifically, ones that are posted by individual owners. Reach out to them directly highlighting the services you provide and the benefits to the owner. Be careful not to call other property management companies.
6. Establish yourself as an expert
In property management, much of your business hinges upon your reputation as a professional with a unique knowledge base and skillset. You likely already have these things, but are you doing enough to make potential leads aware of what you offer? Seek out interviews and media pieces wherever possible, or even consider starting a podcast or blog to discuss property management insights and trends.
Building an organic audience of property owners may take time and effort, but it's also a great way to establish yourself as an expert in your field and have potential clients seek out your services moving forward.
---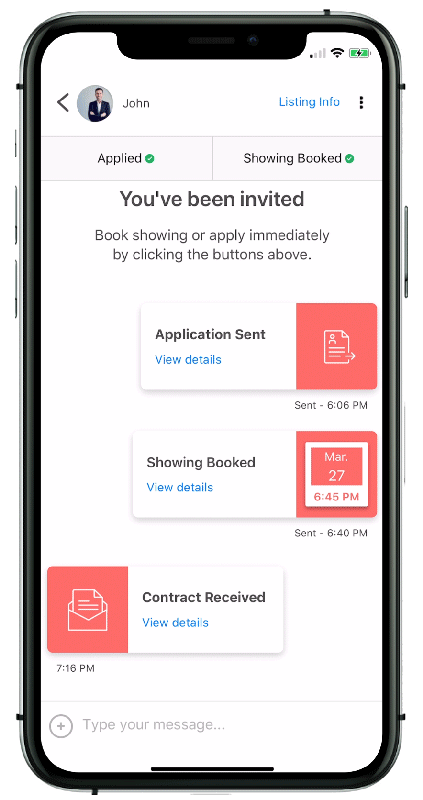 Rethink The Way You Rent
Not on liv.rent yet? Experience the ease of digital applications & contracts, verified tenants & landlords, virtual tours and more – all on one platform. Sign up for free or download the app.
Subscribe to receive the latest tenant & landlord tips and get notified about changes in the Canadian rental market.
>> Stay up-to-date on the average rent in Vancouver, Toronto and Montreal: Rent Reports