Discussing money with your landlord can be an uncomfortable conversation. But it's important to make sure you're getting a fair deal, especially if you live in an urban centre and are spending more than 30% of your income on rent.
So, how do you negotiate a rent reduction? And, are tenants allowed to negotiate rent? In this article, we're going to answer all the pressing questions tenants have about this topic.
Plus, we will outline a few key steps you can take to prepare yourself for negotiations and walk away with more money in your bank account. Here is your liv.rent breakdown on rent negotiations:
Table of Contents
Rent your perfect home with liv.rent
Search houses, rooms, condos and apartments for rent. Chat instantly with verified landlords. Apply to multiple listings. Save your chat history & signed documents all on one platform.
Can you negotiate rent?
Yes, you can certainly negotiate the rent. Many first-time renters, or even more experienced tenants, might not be aware that the price advertised in a listing can actually become a jumping-off point for negotiations.
Of course, there's no guarantee that you are renting from someone who's open to accepting a lower offer. And, especially in an active and competitive rental market, it might not always be in your best interest to lowball a landlord.
There are some instances, however, where it's a good idea for you to try to negotiate rent with a landlord to help you save money on what could be your biggest expense.
When should you negotiate rent?
There are three main instances where you'll have the opportunity to negotiate rent:
Before you move in
When the lease is up
When you are paying rent month-to-month
We'll break these down now, going over some potential strategies for each stage of the rental process.
1. Before you move in
Right before you move into an apartment is the perfect time to negotiate your rent. Beginning negotiations upfront is generally your best bet, particularly in cities like Vancouver and Toronto, where renters typically sign onto a one-year lease right away.
Negotiating rent before you move in can help you lock in a deal for an entire year, helping you to save money right away.
The best time to negotiate rent before you move in is after your application has been accepted. That's because the landlord has already seen your application and determined that you're the right fit out of all the people who applied to the listing.
If your application falls through at this stage, it would create more work for the landlord, who might be open to giving you a small discount on your rent to lock in a good tenant.
2. Negotiating rent when the lease is up
Once your fixed-term lease is about to expire and you change over to renting the unit month-to-month, it's an excellent time to approach your landlord for negotiations — especially if you've built a good relationship with them.
It's much easier for the landlord to agree to continue the lease with you at a small discount rather than having to go through the work of relisting their unit on the open market. Plus, they'd have to go through the tenant screening process again, which can take additional time and resources away from their business.
3. Negotiating month-to-month rent
If you're renting a home on a month-to-month basis rather than on a fixed-term contract, you can still negotiate rent.
How to negotiate rent
Now that you know it's possible to negotiate your rent regardless of the type of lease you're on, here are a few practical things to keep in mind when you head to the bargaining table:
1. Negotiate rent price realistically
Just because it's possible to negotiate rent doesn't mean you will be able to talk your way into getting $500 off of your two-bedroom apartment downtown.
Being realistic when you prepare to negotiate your rent is an important first step because it will not only prepare you for talking to the landlord or property manager but it will also give you confidence because you know exactly what you're asking for.
Asking for a discount of 5% to 10% is reasonable, so, if the asking rent is $1,600 per month, then you can:
Ask for a 10% discount, which would be $1,440
Ask for a 5% discount, which would be $1,520
If your landlord agrees to a 5% discount, especially if you're a good tenant with great references signing a one-year lease, then that might not seem like that much of a discount.
However, negotiating just 5% off your rent before you sign the lease could end up saving you $960 over the course of one year.
Pro tip: before you start negotiating, it's important to have your finger on the pulse of a rental market so you feel confident to advocate for yourself. Check liv.rent's monthly rent reports in Vancouver, Montreal, and Toronto to arm yourself with the latest market rent data.
2. Understand the rental market
Get to know the market and what the current average asking rents are. Then, you can go even deeper.
See if a landlord or property manager that you're interested to rent with is doing other showings elsewhere and could potentially get you a better deal.
If you really want an edge when it comes to negotiating rent, then you can even go to liv.rent and look up the building address of the unit you're interested to rent. Look for similar units in the same building that might be available for less. Knowing what else is out there will be helpful in negotiating lower rent.
For example, if you check out the Amazing Brentwood building page, you can see all the units available at a glance, letting you compare costs instantly.
If you find lots of one-bedroom apartments available at $2,000 that are extremely similar to a $2,200 one-bedroom unit you like, you might be able to talk them down to offering a more competitive rental rate.
Pro tip: subscribe to liv.rent and get the latest rental reports sent to your email so keeping up with the real cost of rent in your city is simple
3. Negotiating rent and more
While having cheaper rent is an awesome goal, there are more ways to save than just rental payments. Try negotiating more than just rent, especially if your landlord is firm on the price.
You can try to negotiate other expenses as well, like utilities, parking, and storage. If you're not using them, asking your landlord to remove charges for things like parking and storage are a totally reasonable way to save a bit of money on your monthly rent payments. And, it might be easier for landlords or property managers to agree to these terms rather than an actual rent reduction.
Finally, rather than a reduced rate, you could ask for a free month of rent if you agree to sign a lease. Especially after COVID-19, liv.rent saw lots of rental incentives just like this hit the market.
4. Have a strong rental application
Come to the negotiating table as a strong rental candidate. Go the extra mile to provide additional references, a great credit history, proof of income, and employment references.
On liv.rent, a renter's profile is also their renter's resume. Renters add all their relevant information here that they would share on any rental application. Then, when the right unit comes up, they can apply with just a few clicks to that or any other listing they want, easily.
By keeping all the necessary info and documentation in one place, liv.rent makes it easy for renters to find their next apartment. Plus, landlords like to see renters' resumes because they clearly lay out all the relevant information for them in a standardized way that helps them make their decisions.
Plus, pet owners can make sure their references are able to speak to the pet being quiet and problem-free. Pet owners can even provide documentation of pet obedience training and up-to-date vaccinations to really stand out.
5. Clear communication
If you want negotiations to go smoothly, try giving up your budget upfront to avoid miscommunications. Keeping the conversation transparent and letting the landlord know exactly where you stand will lead to better conversations.
Of course, it's best if you keep your budget about $100 lower than what you could reasonably go with, even if you have some wiggle room.
Pro tip: Want to keep negotiations even clearer? Use liv.rent's chat timeline to keep track of all your back and forth with a landlord.
6. How to negotiate a rent reduction
What if you're already living in an apartment that you're happy with but you just want to save on rent? Can you negotiate rent after signing a lease? Turns out, you can.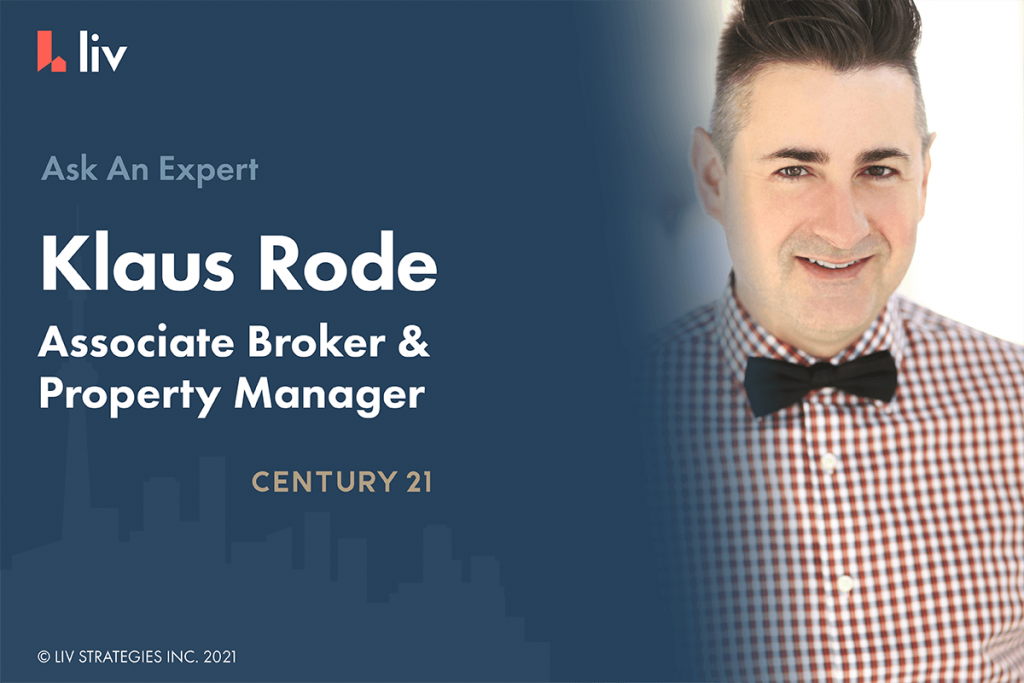 We asked real estate expert Klaus Rode how to best bring up the subject with your landlord. "First, you want to think about your relationship with the landlord," said Klaus.
"If you have a pretty good relationship with them…just be upfront, and go, 'We love the space, we love our home, we don't want to move, and we've been noticing everything else around us is getting cheaper and it's getting harder to justify spending X dollars more per month for the same property.' And just put in the offer, 'I'm willing to stay and pay X per month less.'"
Klaus said that the trick, especially to renegotiate rent, is to be reasonable and to check in with the market rents and see what's a realistic discount for you.
"So be reasonable, and be willing to compromise, but I think any owner would realize that if their apartment sits empty for two or three months they're out $4000 or $5000 rent for the year…that's hard to make up."
Plus, you want to look at what the cost of moving could be and consider that as well. "So if you wanted a $200 discount, but you ended up with a $100 or $50 discount, that's a win."
Here are some negotiation conversation points that you'd want to bring up with your landlord:
Mention if you haven't been late for a rent payment
Show them how offering you a discount would be appropriate given the current rental averages
Point out how well you have taken care of the unit since you moved in and that it's in good condition
Mention that you have good communication, mutual respect, and a generally good relationship together
FAQ: How to negotiate rent
Can you negotiate rent?
Yes! Especially if the unit you're applying for is listed above the average rent for your area, or one of the other circumstances outlined in this post applies to your situation. It never hurts to try, particularly if you're on a tight budget – so use these tips and hope for the best.
How do I negotiate rent as a new tenant?
The majority of the tips outlined in this guide apply to new tenancies, and are best used before signing a lease agreement. Since lease agreements are usually set in place for a year term, any rent negotiations should be done prior to signing.
Do you typically negotiate rent before or after submitting an application?
It's typically best to negotiate rent at the end of the application process, just prior to signing the lease. At this point, the landlord will have a good sense of who you are and if you've been a reliable tenant in the past, you'll have a higher chance of securing a discounted rent price.
Can you negotiate rent with a property management company?
Yes, negotiating rent with a property management company takes place in the same way as with an individual landlord. The company may have their own policies in place for how much they can discount rent, or they may have discussed this with the property's owner previously, but there's still a chance you can secure a discount this way.
How do I negotiate a rent decrease?
While it's rare to decrease your rent during the course of a tenancy since the rent is set in place in the lease agreement, it could still be possible if you're on very good terms with your landlord and have a good reason for requiring the discount. This would likely require signing a new lease though, which landlords might not be willing to do.
How do I negotiate rent before signing a lease?
As we mentioned above, negotiating rent before signing a lease is the norm and in fact, the best time to do it. Simply follow the tips on this list if you're trying to negotiate a lower rent price.
Is negotiating rent normal?
Negotiating rent is fairly common practice, although in more competitive rental markets, tenants might tend to shy away from negotiations to secure a place. If you're too aggressive with your negotiations or ask for too much of a discount, landlords are within their rights to choose a tenant who's willing to pay the full price – so be cautious of when and how you attempt to negotiate rent.
---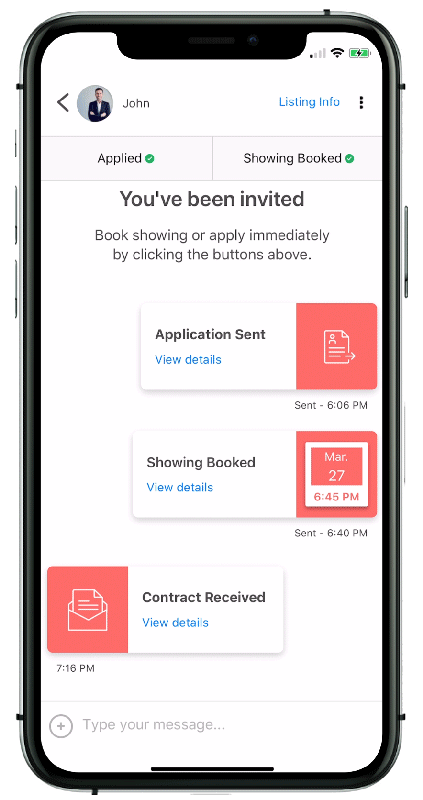 Rethink The Way You Rent
Not on liv.rent yet? Experience the ease of digital applications & contracts, verified tenants & landlords, virtual tours and more – all on one platform. Sign up for free or download the app.
Subscribe to receive the latest tenant & landlord tips and get notified about changes in the Canadian rental market.
>> Stay up-to-date on the average rent in Vancouver, Toronto and Montreal: Rent Reports.