With any tenancy, the question will inevitably arise: who's responsible for what? Landlord responsibilities and tenant responsibilities vary by province, and Alberta is no exception. Things like mowing the lawn, shovelling snow, and cleaning carpets, can all be grey areas for landlords and renters but thankfully – the Residential Tenancies Act and Minimum Housing and Health Standards in Alberta lay out clear guidelines for who is to perform what duties before, during, and after a tenancy. Here, liv.rent will be answering some of the most common questions surrounding landlord and tenant responsibilities in Alberta, looking specifically at the province's rental laws, guidelines, and dispute resolution processes.
Get your listing rented for less this December
Unlock premium marketing & tenant screening features or upgrade your landlord plan with our lowest prices of the year – available for a limited time.
The latest rental news, delivered to your inbox.
Subscribe to liv.rent's newsletter for the latest news, guides, and advice for everything from eviction to repairs, and more.
FAQ: Landlord vs. tenant responsibilities in Alberta
Alberta clearly lays out the responsibilities for both landlords and tenants in their Residential Tenancies Act, but this document can be hard to navigate at times. To address any misconceptions, liv.rent is breaking down your most frequently asked questions related to repairs and maintenance in Alberta.
What is a landlord responsible for in Alberta?
In general, landlords in Alberta are responsible for keeping the premises of the rental property safe and in reasonably good condition at all times – not just at the start of the tenancy. Standards for safety in the province are defined by the Public Health Act and Housing Regulation.
Landlords must also ensure the property is empty and prepared for move-in by the start date of the tenancy, as well as posting a "notice of landlord" within 7 days of moving in.
Landlords must also handle any tenant requests in a timely fashion and adhering to laws regarding proper notice for entry. Notice of Entry must be provided by the landlord or property manager in writing, at least 24 hours before entering the property. Landlords should be regularly performing in-person inspections of the property, addressing any potential safety issues, areas in disrepair, and pest prevention, for example.
Can you withhold rent for repairs in Alberta?
No, tenants cannot withhold rent even if a landlord fails to make repairs. Tenants who don't pay rent, for whatever reason, are liable to receive a 14-day Notice to Terminate.
Tenants should instead apply to the RTDRS for dispute resolution in order to get the landlord to make the repair, recover any damages, receive compensation for performing the landlord's duties, or have their rent discounted accordingly. Until the dispute resolution process is complete, tenants must still make rent payments as usual.
What happens if your landlord doesn't do repairs?
If your landlord fails to make necessary repairs even after you've notified them, you must apply to the Residential Tenancy Dispute Resolution Service (RTDRS) to hear your case and decide on an avenue for remedying the situation. Depending on the urgency, you may want to either perform the repairs yourself or hire a licensed professional and seek reimbursement through the dispute resolution process.
In any case, it's important that tenants continue to pay rent and uphold their responsibilities under the Residential Tenancies Act or else they risk facing a Notice to Terminate.
Is it the landlord's responsibility to paint?
There is some grey area here, as under the Minimum Housing and Health Standards, landlords are responsible for ensuring that there are no cracks or holes in walls – which could mean that they need to paint prior to a new tenant moving in. This isn't a strict rule that landlords need to paint between every tenant though, and in fact it may not be their responsibility at all.
If tenants make holes in the walls that go beyond normal wear and tear, for example, larger holes that can't be completely filled, it may be their responsibility to paint the unit (or at least a particular wall), before moving out.
Does a landlord have to paint between tenants in Alberta?
A landlord is only required to paint between tenants when the walls don't meet Alberta's Minimum Housing and Health Standards. This guideline specifies that walls must be in good repair, with no visible cracks or holes.
Do landlords have to clean between tenants in Alberta?
In general, landlords will need to do at least some cleaning to ensure the unit is habitable and in reasonable shape prior to the tenant moving in. This means making sure that walls, floors, and ceilings are all in good repair, which may fall on the landlord.
How long does a landlord have to make repairs in Alberta?
While there's no set timeline for when landlords must make repairs in Alberta, they must ensure that their rental unit remains habitable and is safe to occupy during the course of the tenancy.
If a tenant feels as though the landlord is not addressing the issue in a timely fashion, they may apply to the RTDRS for dispute resolution, which could involve getting the landlord to make the repair faster, or reimbursement for the tenant performing the repair themselves or enlisting a third party for the repair.
Can landlords charge for cleaning in Alberta?
Landlords may deduct from the security/damage deposit for cleaning costs, provided that the tenant caused damage beyond normal wear and tear, or the premises were not properly cleaned.
If the landlord plans on withholding part or all of the security deposit, a proper inspection report must be filled out both at move-in and move-out. A detailed list of damages and associated costs as well as a statement of costs must be provided to the tenant within 10 days of the tenancy's conclusion. The landlord may also provide an estimate of the costs within 10 days alongside any outstanding balance, and a final statement of account with any remaining balance owed within 30 days.
You can find more about Alberta's guidelines regarding rent deposits here.
What are landlords responsible for fixing?
Landlords are typically responsible for any repair related to maintaining the habitability and safety of the rental property. This also includes things like ensuring the stove and fridge work, heating, wiring and plumbing are maintained, and common areas are kept clean and well-maintained. Tenants must inform the landlord of any repairs needed in writing.
Who is responsible for snow removal at a rental property in Alberta?
In general, for multi-unit residences, it is one of a landlord's responsibilities to ensure the rental property is kept clear of snow in order to keep residents, guests, and visitors safe. This also includes sidewalks. The exception is if a stipulation has been included in the lease or a lease addendum that states that the tenant is responsible for this duty.
Tenants still need to ensure that they're cooperating with the landlord's snow removal efforts. For example, if a snow plow is arranged to clear snow from the property and the tenant's car is blocking its path, the tenant must move their car or else they risk being responsible for the uncleared snow.
In a single-unit situation, such as a detached home, tenants are responsible for clearing snow from the property and surrounding sidewalks unless otherwise specified.
What are my rights as a tenant in Alberta?
Tenants in Alberta should consult the RTA Handbook for an exhaustive list of their rights and responsibilities as a renter.
What are my responsibilities as a tenant?
Tenants in Alberta must follow all of the terms outlined in the lease agreement and Residential Tenancies Act, such as:
Paying rent on time
Not committing illegal acts on the property
Not endangering other residents
Taking steps to prevent damage
Moving out on time
Being considerate of the landlord & other tenants
Are tenants responsible for replacing light bulbs in Alberta?
Yes. Small repairs such as replacing lightbulbs and smoke detector batteries would fall on the tenant as part of the regular maintenance of the rental unit.
What is normal wear and tear on a rental property in Alberta?
Normal wear and tear refers to minor damage to the unit over time that's caused by normal use of the unit and reasonable efforts to care for and maintain the property.
We cover the difference between normal wear and tear and damage in more detail here.
Are tenants responsible for lawn care in Alberta?
Tenants are not responsible for lawn care in multi-unit residences. In these types of properties, landlords are responsible for caring for and maintaining common areas such as hallways, lobbies, walkways, parking lots/garages, storage areas, and landscaping such as lawn care and snow removal.
In single-dwelling properties, tenants may be responsible for lawn care, but this will generally be stipulated within the lease agreement.
Who is responsible for fixing appliances?
In Alberta, landlords are responsible for maintaining appliances such as the fridge and stove in their rental unit, under public health laws. Any other appliances mentioned in the lease and included in the price of rent, such as dishwashers, washing machines, ovens, and so on, would also fall under the landlord's jurisdiction for regular maintenance and repairs.
If, however, the damage is caused to any of these appliances by the tenant, it will fall on them to make the repairs or else they risk having a portion of their security/damage deposit withheld upon moving out.
Browse verified listings in Alberta on liv.rent. Here you can find available rental units in Calgary and Edmonton.
---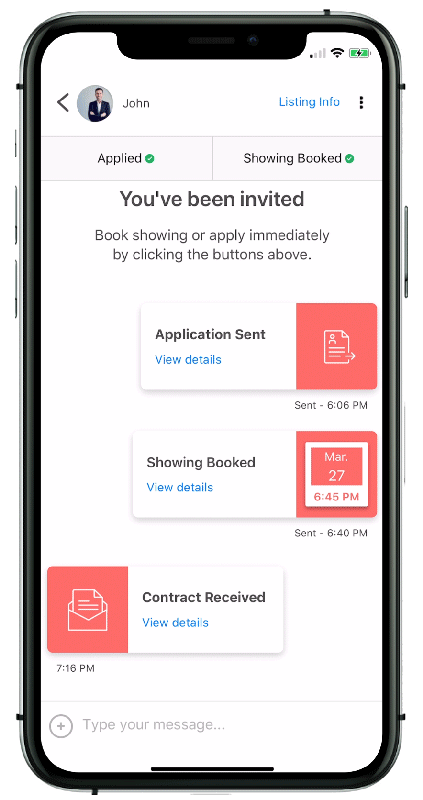 Rethink The Way You Rent
Not on liv.rent yet? Experience the ease of digital applications & contracts, verified tenants & landlords, virtual tours and more – all on one platform. Sign up for free or download the app.
Subscribe to receive the latest tenant & landlord tips and get notified about changes in the Canadian rental market.
>> Stay up-to-date on the average rent in Vancouver, Toronto and Montreal: Rent Reports.