Introducing our new Landlord Web Dashboard! To help you run your business, manage your properties, and use your time more efficiently, we have added more features to the landlord web dashboard. Recognizing that managing properties is often done from a computer vs. the palm of your hand, our new web version offers rich functionality that more closely mirrors the powerful tools available in our mobile app.
Our web dashboard now allows you to:
Create, manage, and share listings
Manage your company and agents
View and screen tenants on your computer
Instantly reply to renter inquiries
See below for what you can do, and how to do it, once you
login
: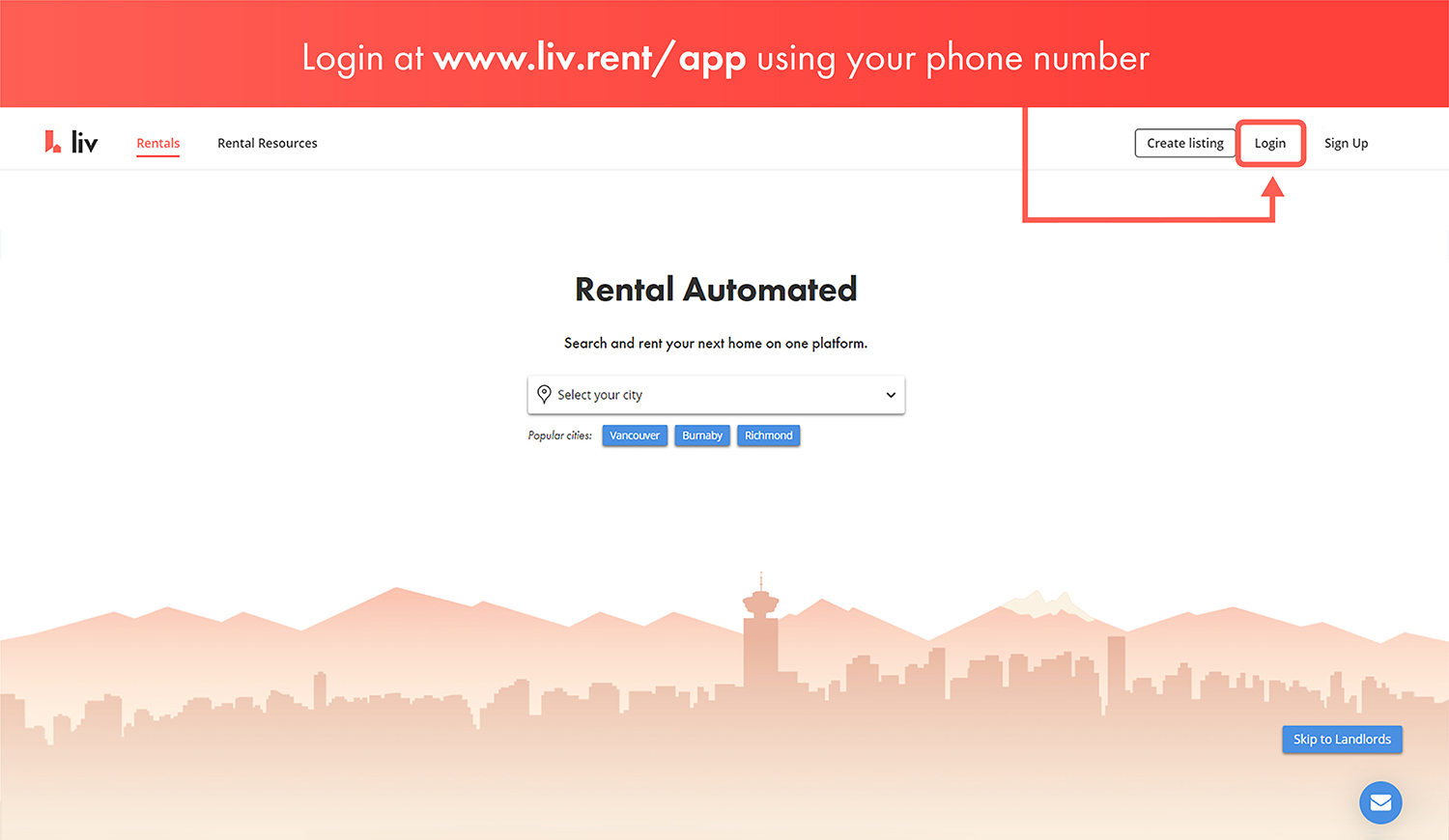 Easily create listings with our information database with over 10,000 buildings. Once you type in the address, our system will automatically add in all applicable building amenities, strata laws, and more.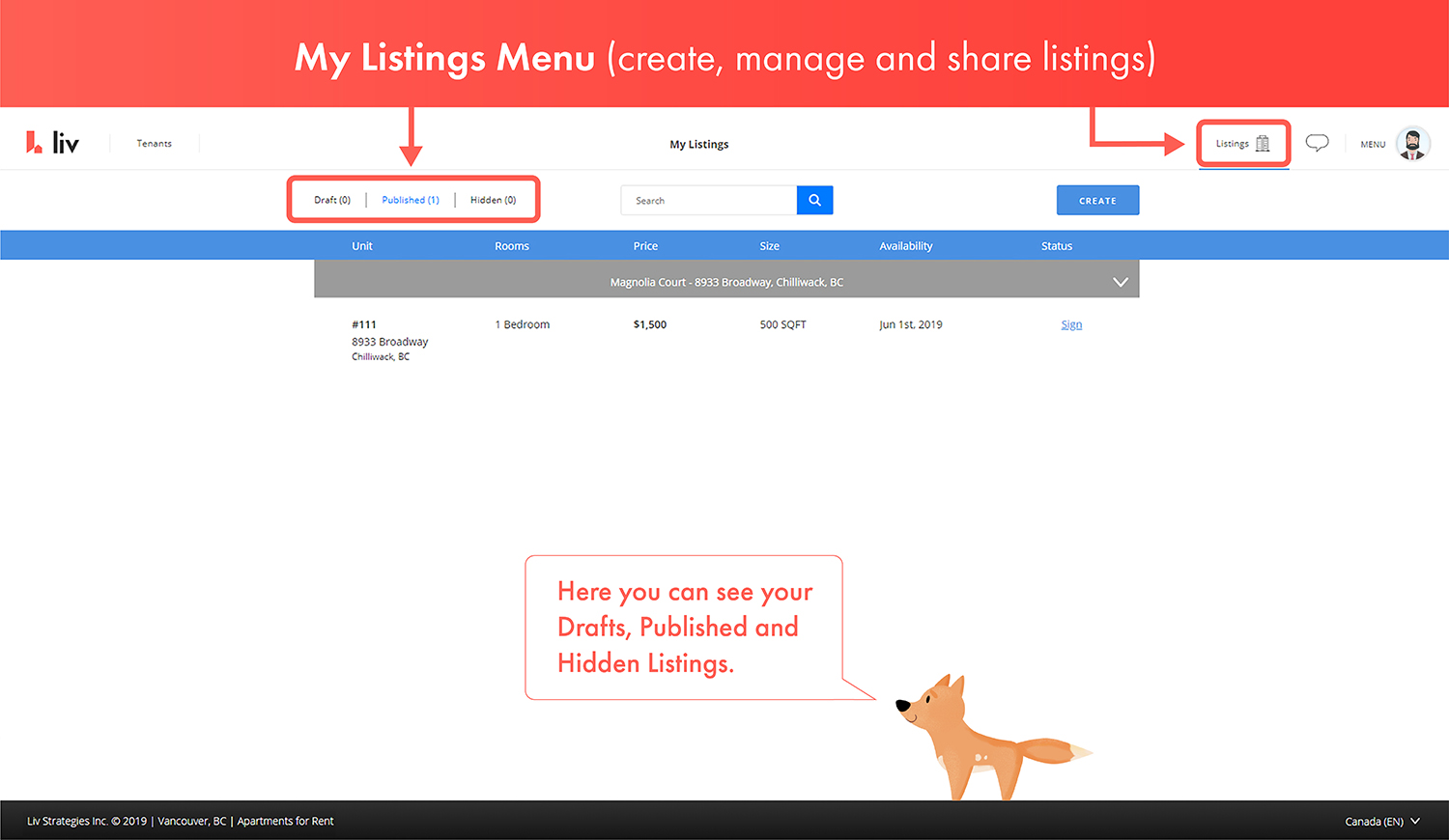 2. Manage your agents and company
If you have a Business Account, you can now easily add or remove agents to each of your listings in just a few clicks.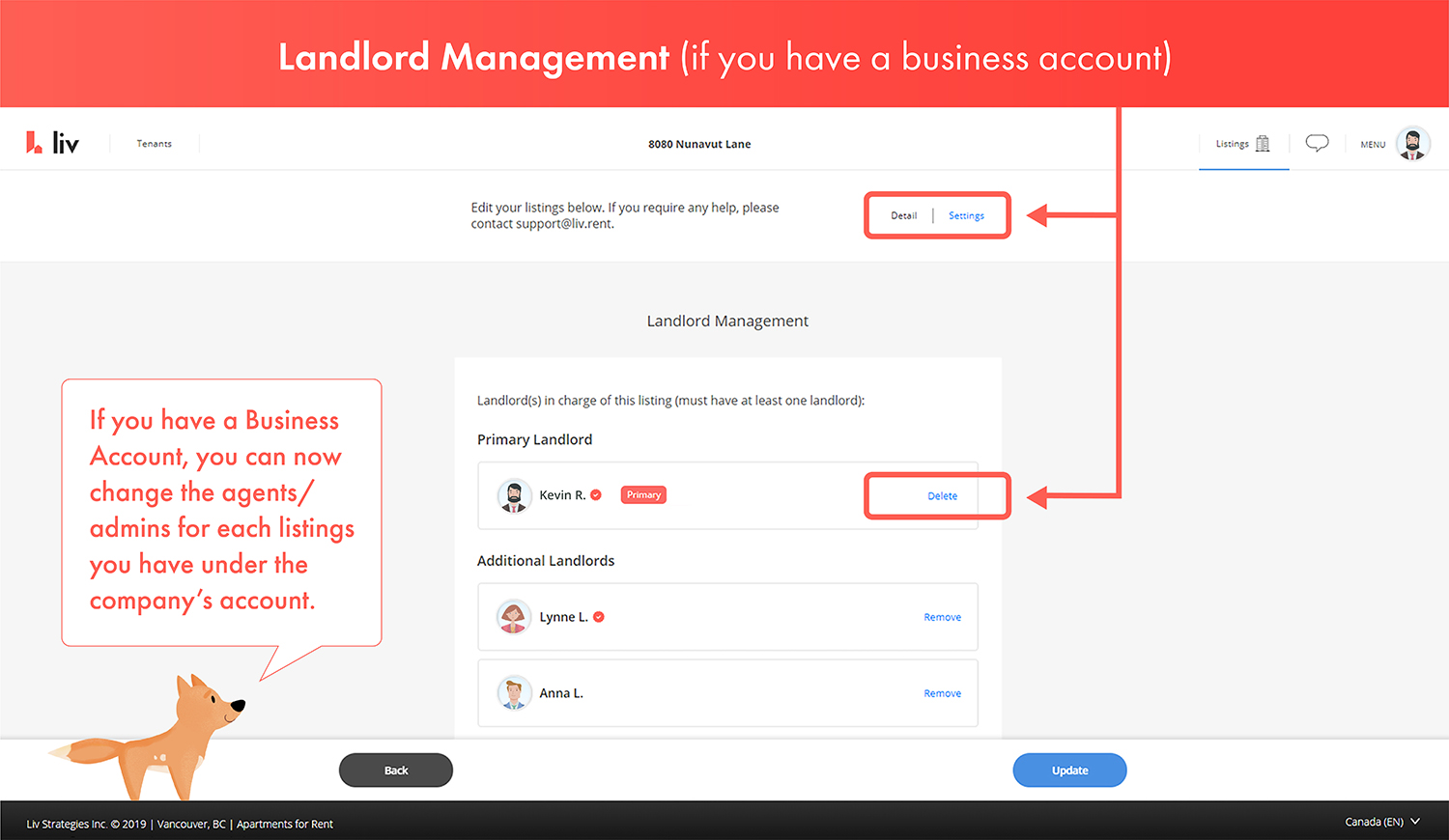 3. View and manage your tenants
If you have a digitally signed lease agreement on Liv Rent, see all active contracts in this "Tenants" tab. You can chat with your tenant, view, and export the signed contract if needed.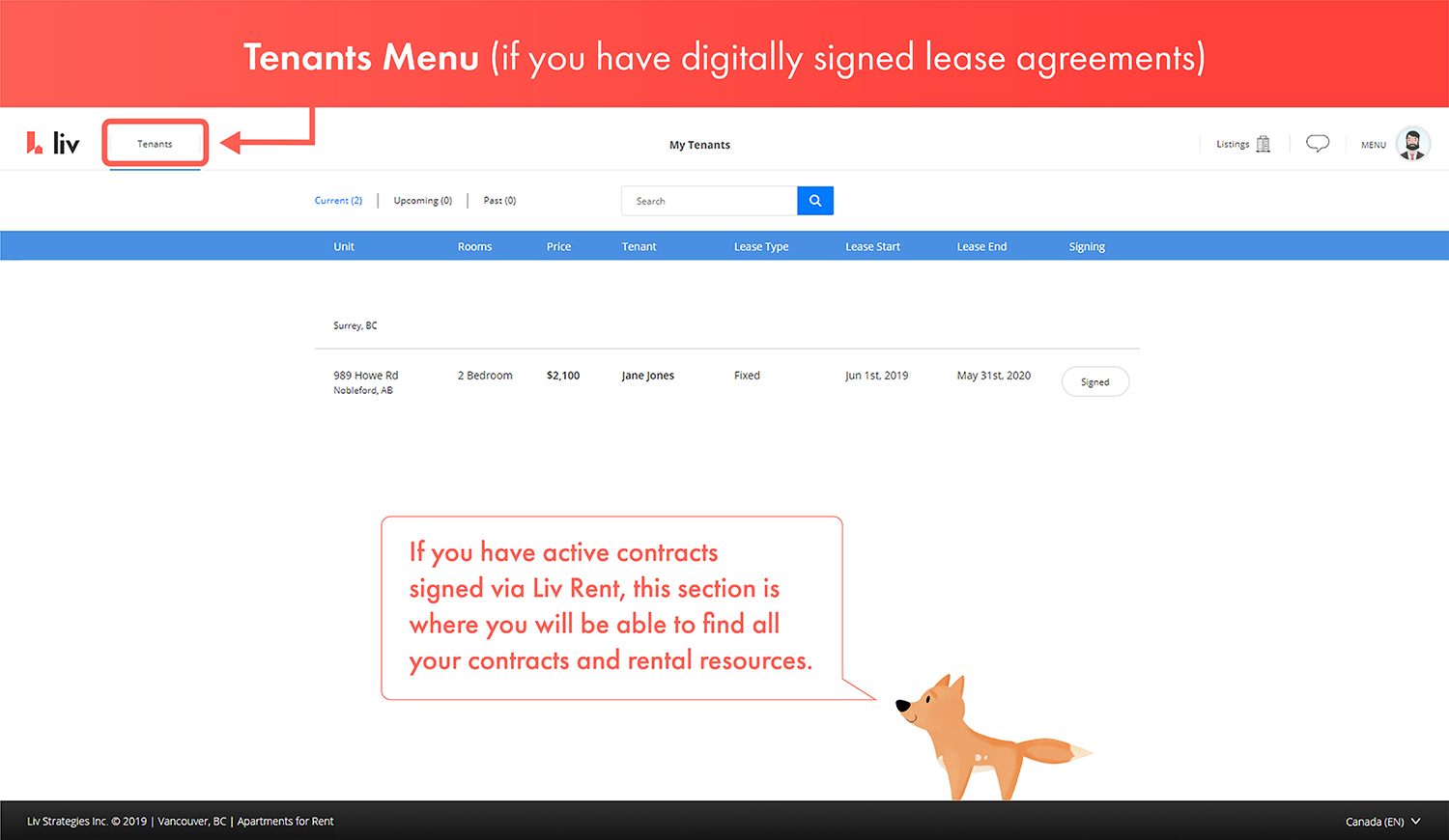 4. Reply to renter inquiries
See and reply to all renter inquiries in one place! Prospective tenants who have applied to your listing(s) will show a red "Applied" tag next to their chat.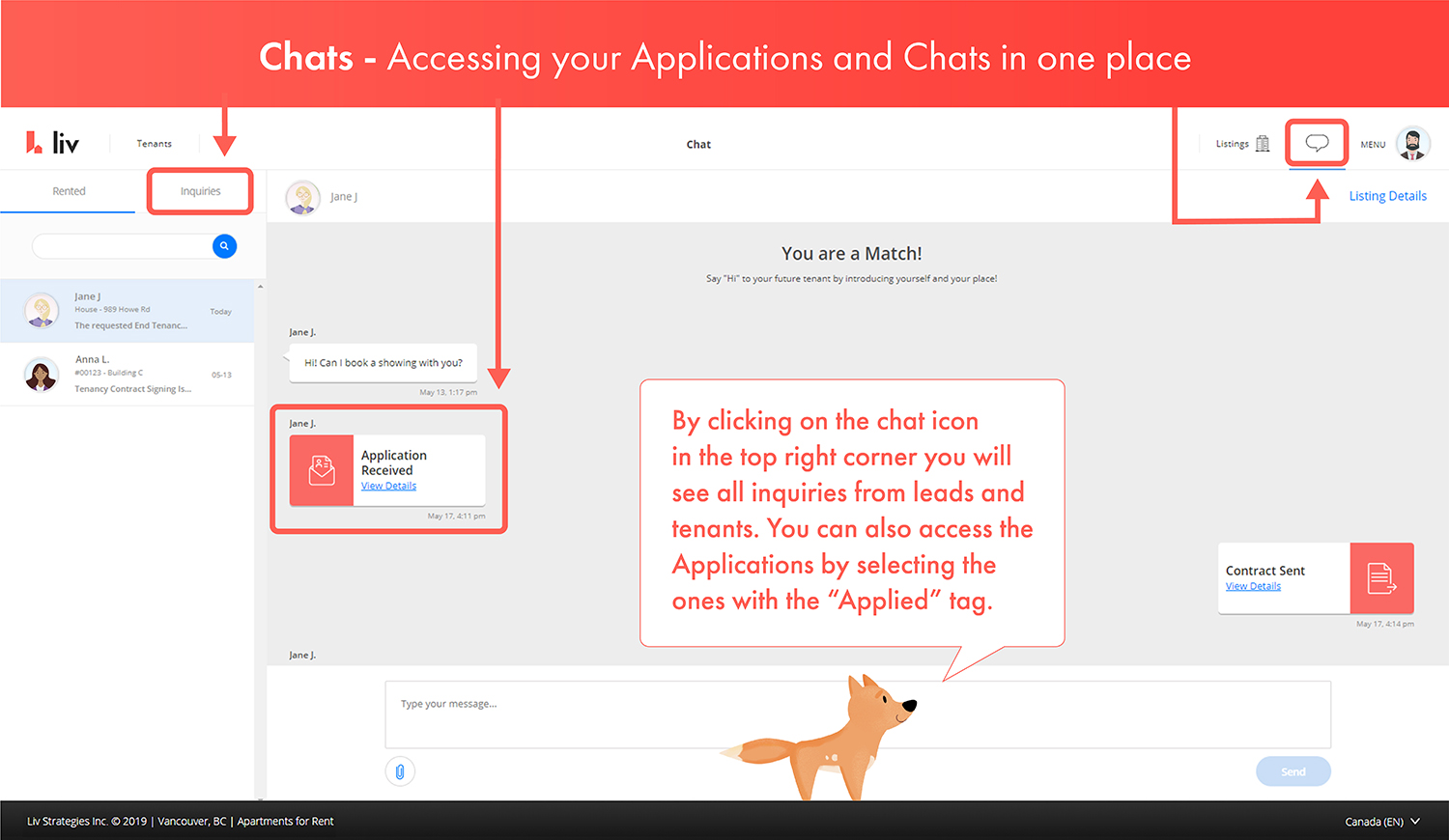 Now you can access all chats regardless of whether you started the conversation in-app or online. All your messages and tenancy applications will be stored under the Chat Menu.
Have some feedback for us? Any other features you want to see? Contact us via Live Chat during business hours or email us anytime!
Haven't tried liv.rent yet? Click here to sign up now!