Once again the COVID-19 pandemic is requiring resilience and creativity on behalf of landlords and property managers. As new restrictions are imposed, and open houses and showings are discouraged, many property managers and landlords are turning to creative ways to show off their listed properties. We've created this beginner's guide to help you stay ahead of the game and drive engagement to your listings.
Here are our tips, tricks and best practices for creating a virtual home tour that will attract the most interest from prospective tenants.
Download your free live stream quick guide
As virtual home tours become more common, it's important to stay ahead of the curve so that you don't miss out on prospective tenants. Get started by downloading this beginner's guide to conducting virtual house tours.
Live Stream Best Practices
Entering into the world of virtual tours and live streams can be daunting at first, but the ability to effectively showcase your properties and engage with viewers offers a substantial return on investment. Before you get started, here are the top 5 things to add to your virtual tour prep checklist:
Team: host, camera person, comment moderator
Phone with a high-quality camera
Gimbal (optional)
Script/Outline
Promotion
>> Check out the latest liv.rent live stream hosted by Vancouver's top Property Managers: Watch Here
Selecting a Platform
There are many real estate virtual tour software options, as we have broken down for you below. We have found that the free Facebook live streaming capability works very well and is very accessible to most viewers.
Pros
Cons
Facebook Live
– Free
– Built-in audience
– Compatible with high-quality cameras
– Real-time comments
– If connected to a Facebook page, you can go live through the page instead of using your own personal account
– Users cannot index Facebook Live Video content, will not rank on search engines
– Maximum video length of 90 minutes
– Can only comment/ask questions if you are signed in to a Facebook account
YouTube Live
– Free
– High searchability
– YouTube Live API allows streaming on other services
– Automatically posted to Youtube channel
– Your account must be "verified" for 24 hours before you can go live
– Your YouTube account must have 1000 subscribers in order to unlock mobile live streaming
– YouTube is blocked in many businesses, schools, and countries
Instagram Live
– Free
– Collaborate with guests
– Real-time comments
– Add to story and Highlights post stream
– Live only available for mobile version
Preparing for the live stream
Identify a production team – To show your listing properly and efficiently, we suggest a team of three for your live showing: a live stream host, a camera person and a comment moderator to answer live inquiries from the viewing public.
Showcase effectively – To provide the best visual experience for viewers, use a video stabilizer support like a gimbal to hold your phone. Don't forget to also do a few thorough walkthroughs with the camera before filming to catch any imperfections that may show on camera. The result will be a steadier stream and a happier viewer!
Do some research beforehand – View other video tours critically. Emulate the good parts and improve upon other parts.
Create a script outline – It need not be the exact wording but outline a script that includes the order of topics you intend to address in your Facebook live stream i.e. the rooms you'll be entering and discussing and other information you plan to share.
Promote your live stream – To ensure you reach your desired audience and encourage engagement from your viewers, send your mailing list an email notifying them of the upcoming event. Posting an open invitation to your other social media channels (ie. Instagram, Twitter, etc.) will help pull your audience from other platforms. You may even want to throw in a few facts or photos about the listing you will be showcasing to build interest!
During the live stream
Fully and professionally show off your listing – We recommend a live stream duration of 15 to 30 minutes. This is the amount of time that is needed to provide some rich detail that will differentiate your property from others.
Provide all relevant information – In addition to the tour of the space, including storage and outdoor space, we recommended talking about building amenities, the neighbourhood, nearby amenities (grocery stores, cafes etc.), parks, and most importantly, listing details like lease terms, move-in dates, payment options etc. Check out our list of sample questions to help you get started.
Engage the viewer – We encourage you to interact with your cameraperson and/or comment moderator to boost engagement. It will feel less scripted and robotic if you are conversing with part of your team. Here are some great live showing examples:
– Quaywest II by W Brothers
– Dunbar Terrace by Harwood Group
Encourage questions and comments – Don't forget to encourage viewers to ask questions in the Facebook Live comments section and to leave some time during or after your listing tour to answer the questions!
Landlords & Property Managers
Advertise your rental for free on liv.rent – an all-in-one rental platform.
Maximize Exposure: Multiplatform syndication to Craigslist, Kijiji, Zumper, Facebook Rental Groups & more.
Generate Quality Leads: Chat instantly with ID verified renters & search from a list of suggested tenants.
Screen Tenants Smarter: Easily assess a renter's reliability & trustworthiness with Trust Score – the new intelligent rating system.
Facebook Live – Tips & Tricks
Sign in early – Be sure to sign in to your Facebook Live 10 minutes prior to your scheduled live showing time slot to double-check your video and audio are working properly. From your profile page, tap Publish.
Describe your live stream – Where FB asks, "What's on your mind?", add a description to your live stream! Make sure to direct all traffic to your listing link to encourage viewers to see full details about your listing. Protip: link your liv.rent listing to streamline all inquiries and applications from prospective tenants all in one place.
Start Live Video – Tap Live video and, following the suggestions in this article, then tap "Start Live Video" and begin touring your property.
Ending Live Video – Express gratitude for watching and end your live with a link to your listing, feel free to copy & paste this template we've created: "Thank you for tuning in to the live tour of this [X Bed, X Bath Apartment in XXX]. Interested in renting this unit? You can inquire & send your applications here: [listing link]".
liv.rent Facebook Live Support
As a liv.rent property manager or landlord you have access to liv.rent support through our own Live Showings. Our highly qualified team members are available to offer assistance before, during and after your liv.rent live stream to ensure your property is showcased successfully and you gain the most traction possible with potential tenants.
Before The Live Stream – The liv.rent support team encourages you to conduct a test run prior to your live stream open house event. Please contact us at support@liv.rent to schedule a time.
During The Live Stream – Let us know when your event is happening and our sales and development team will be on standby during your live event to provide technical support should any problems arise.
After The Live Stream – A report of your live stream and listing will be sent to you 5-7 business days after the live stream. This will include important metrics like live stream video views and comments, as well as listing views and actions since your live stream event.
Our team will endeavour to help you make the most of your virtual home tours. To be part of our Live Showings, email us at info@liv.rent. We believe your success is our success as well!
YouTube Live – Tips & Tricks
To go live on YouTube you will need to have a verified account. This process takes 24 hours, so be sure to accommodate for this. It's important to note that your YouTube account must have 1000 subscribers in order to unlock mobile live streaming capability. If these apply, follow the steps below:
Open the YouTube app on your phone – If required, log into your account to launch YouTube app.
Tap the capture button – This is the camera icon.
Select "Go Live" to begin your YouTube Live video – Be sure to thank the viewer for tuning in and direct them to the listing links below your video.
Instagram Live – Tips & Tricks
To start a live video from your Instagram app:
Tap to left of feed – Alternatively swipe right from anywhere in your feed.
Select Camera at the bottom of the screen – Swipe through the options – Story, Reels, Post until you arrive at Live, then tap. The number of viewers tuning into your live stream will appear at the top of the screen while comments will begin to appear at the bottom.
Add a title to your live video – Tap on the 4 lines icon on the left side, add a title for your followers and other viewers to provide an idea of your live stream's content.
Add comments – For viewers or yourself, tap comment at the bottom of the screen.
Display comments – You can tap comment and select Pin Comment so viewers can see it more easily. Keyword filters will also apply to comments on your live video. If you do not want comments, tap the ellipses and select Turn Off Commenting.
Finish Instagram live – When you have completed the live stream tour of your property, thank those viewers who tuned in directing them to your liv.rent listing link in your bio or caption and tap End in the top right and tap to confirm.
Save your live stream – Tap the top left to save your live stream to your camera roll or share to IGTV. The version saved to your camera roll will not include comments, likes or viewership, simply the video feed.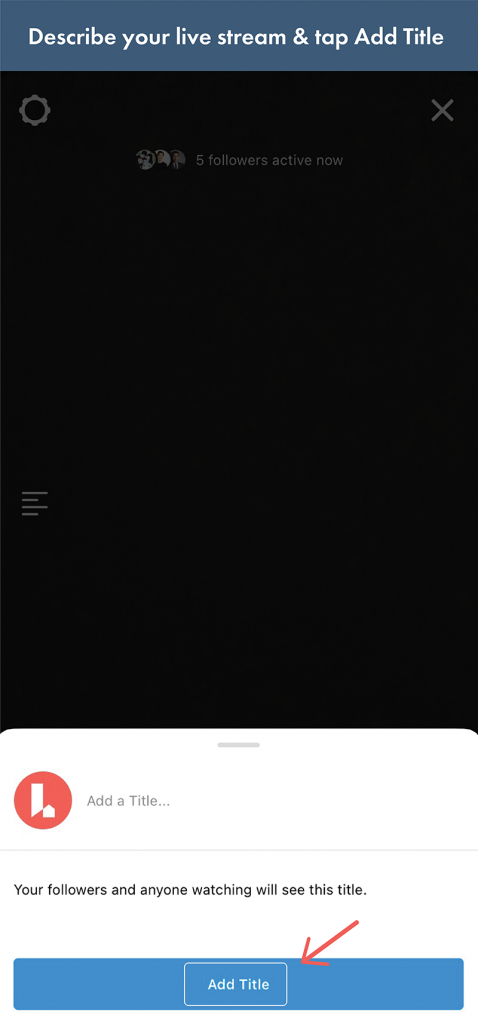 Questions to Cover in a Live Stream
Below we have created a list of questions that can inform your live stream script and/or offer some insight into the types of questions you should be ready to answer from viewers during a live stream. You should cover many of these topics in your live stream or, at the very least, be sure your comment moderator has a response ready.
Listing Specific:
How many bedrooms and bathrooms?
How many square feet?
Are utilities included in the rental rate?
What utilities are included in the rental rate?
Is the unit pet friendly?
Is a barbecue allowed on the patio or balcony?
Are storage and parking included?
How long is the lease agreement?
What are the lease terms?
When can I move in?
What are the building amenities?
Are there any fees required upon move-in?
Other Questions:
Where is the closest grocery store?
Are there elementary, secondary, post-secondary schools nearby?
Where is the closest transit stop?
Are there parks nearby?
Is street parking permitted?
Are there any cafes or restaurants nearby?
Where is the closest community centre?
Download your free live stream quick guide
As virtual home tours become more common, it's important to stay ahead of the curve so that you don't miss out on prospective tenants. Get started by downloading this beginner's guide to conducting virtual house tours.
>> Check out the latest liv.rent live stream hosted by Vancouver's top Property Managers: Watch Here
We hope these tips, tricks and best practices for creating a virtual home tour have helped guide you through starting your first live stream. Only a small percentage of landlords and property managers are going live, so there's a lot of opportunities to engage with prospective tenants & grab their attention with this new feature.
Subscribe to our newsletter to be notified of our next live stream hosted by Vancouver's top Property Managers – you won't want to miss it!
---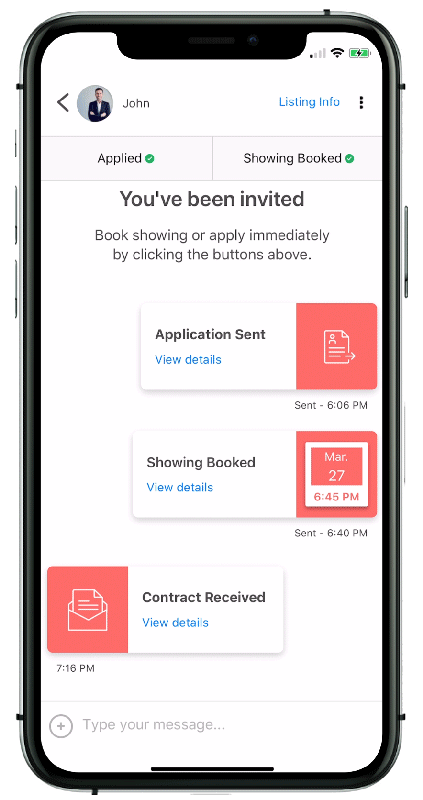 Rethink The Way You Rent
Not on liv.rent yet? Experience the ease of digital applications & contracts, verified tenants & landlords, virtual tours and more – all on one platform. Sign up for free or download the app.
Subscribe to receive monthly updates on Canada's major rental markets. Discover last month's Rent Reports below:
Vancouver Rent Report
Toronto Rent Report
Montreal Rent Report
Calgary and Edmonton Rent Report