Montreal Rent Trends
Last month we introduced Montreal to our Rent Report series that takes a closer look at the state of the rental market in Canada's biggest cities. Until then, it had only included Vancouver and Toronto so we are pleased to welcome Montreal as well and to kick off 2020 with a look at January rental stats for the Montreal region.
Below we've taken a closer look at the average rent in Montreal, rent trends, and renter demographics based on January 2020's figures. The numbers this month point to an upward trend into 2020 following a fourth quarter low in rental rates in 2019.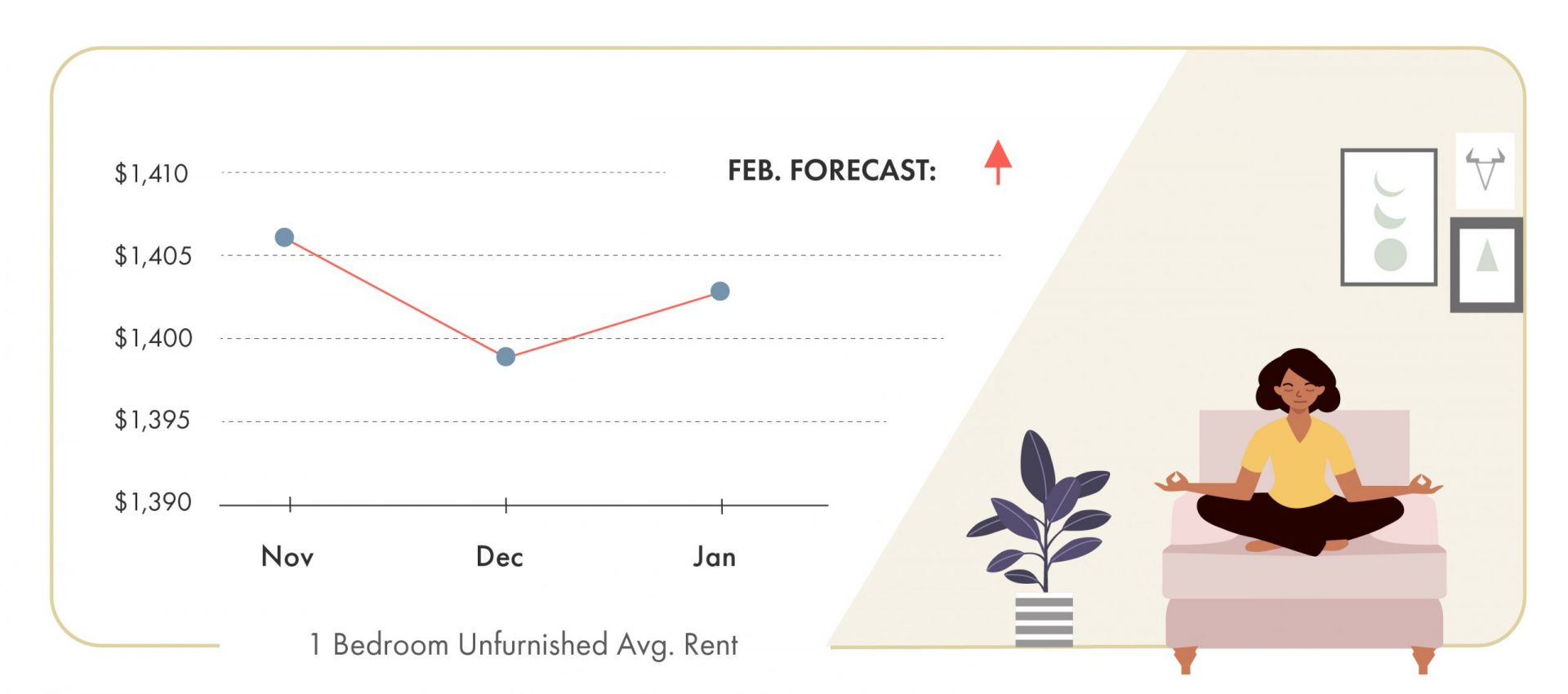 Montreal Unfurnished vs. Furnished Rent Averages
The average rent in Montreal for an unfurnished one bedroom apartment in January was $1,403 up slightly from December's $1,399. The average cost of a furnished apartment remained the same as December at $1,715.
Neighbourhood Breakdown
To assist you in your rental decision, here is a breakdown of rental averages across other Greater Montreal neighbourhoods. Comparing 1, 2, and 3 bedroom rates for both unfurnished and furnished listings across each neighbourhood.

The Montreal neighbourhood of Saint-Laurent (Bois-franc) had the lowest average rent in the region with a 1 bedroom, unfurnished unit costing $1,233 a month compared to December's $1,212 while Plateau Mont Royal was once again, the most expensive, with an average rent of $1,671 down from December's $1,714.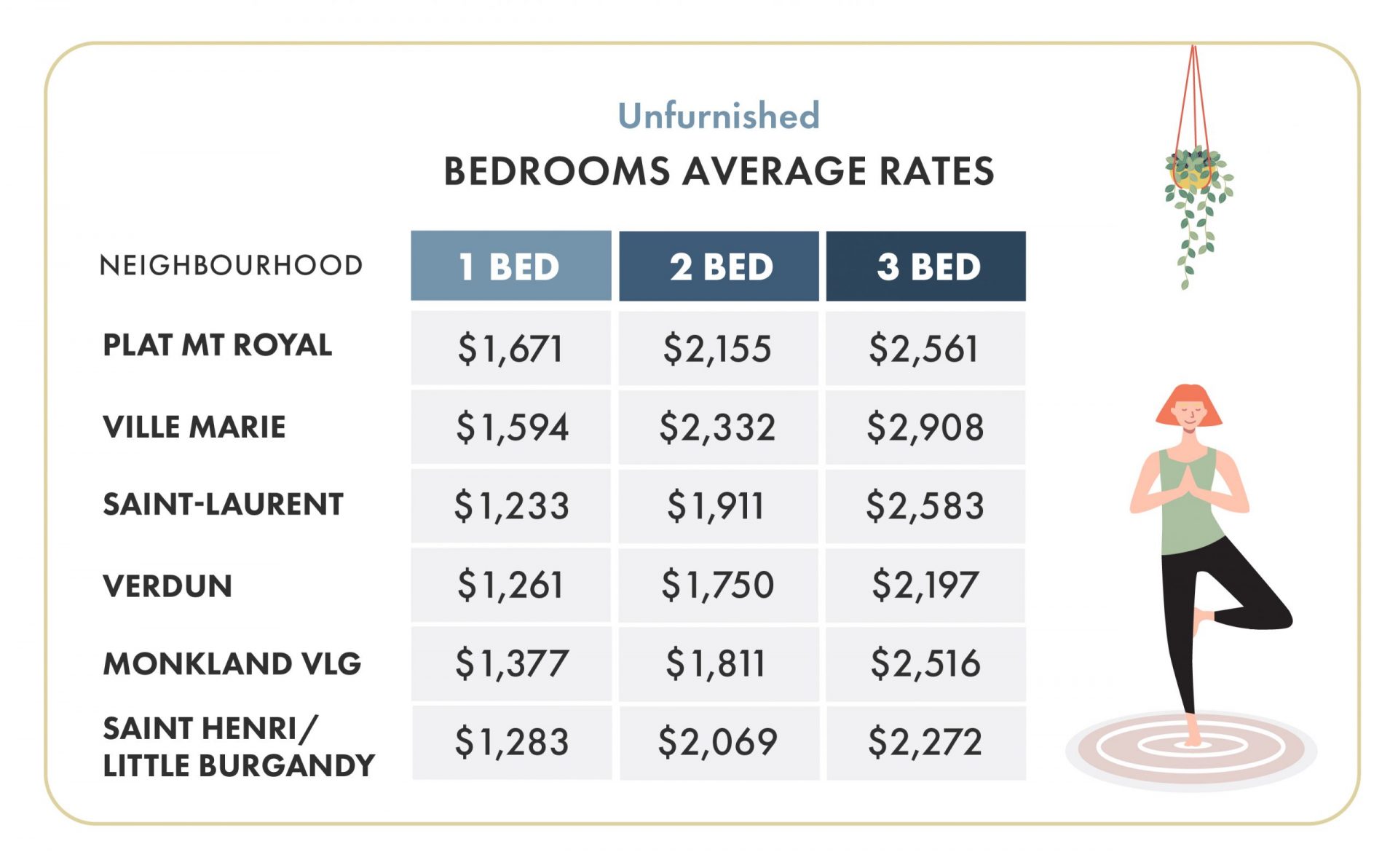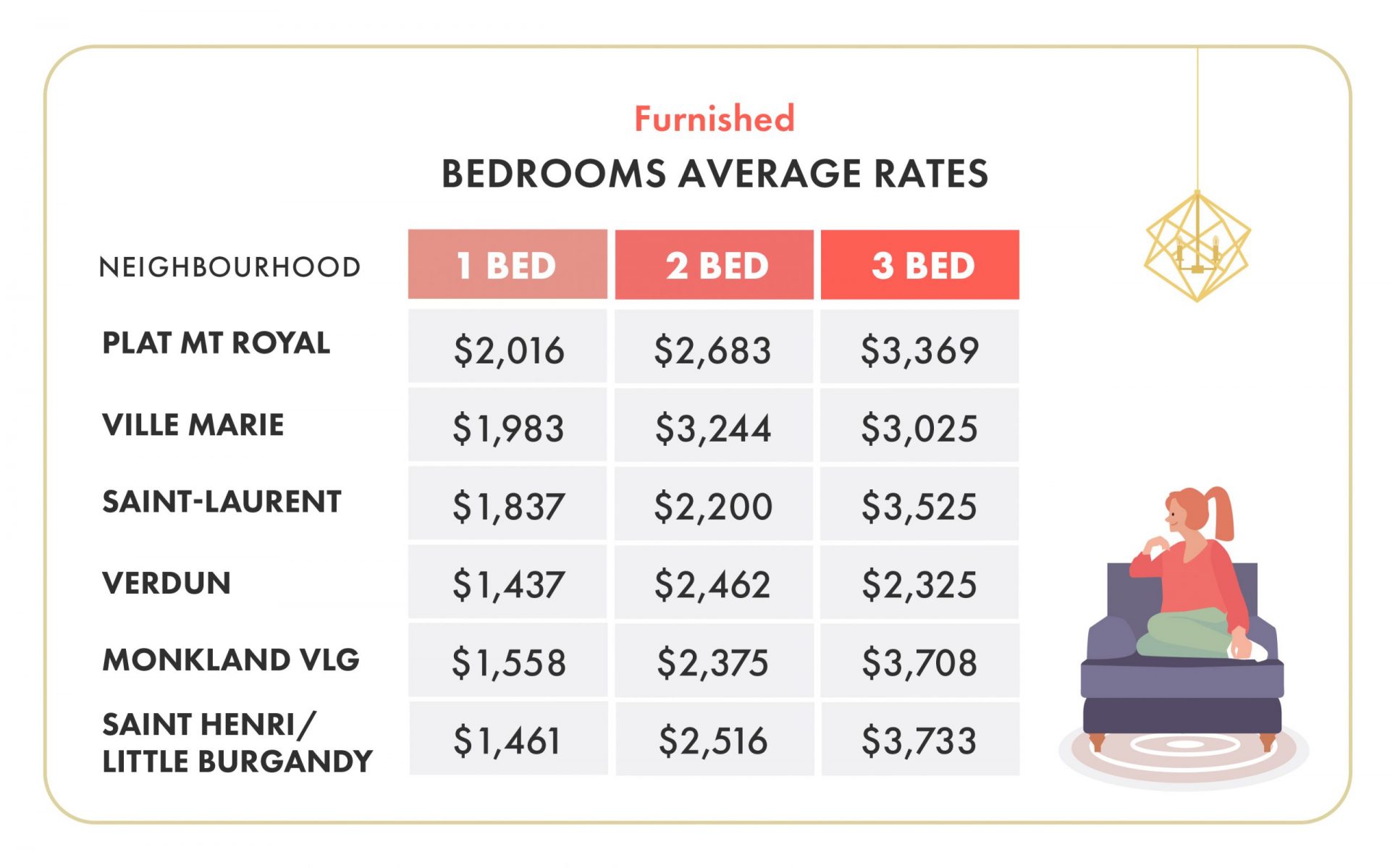 Most Expensive Cities in Canada
The cost of living in Montreal compared to other Canadian cities is relatively low making it an attractive option for many.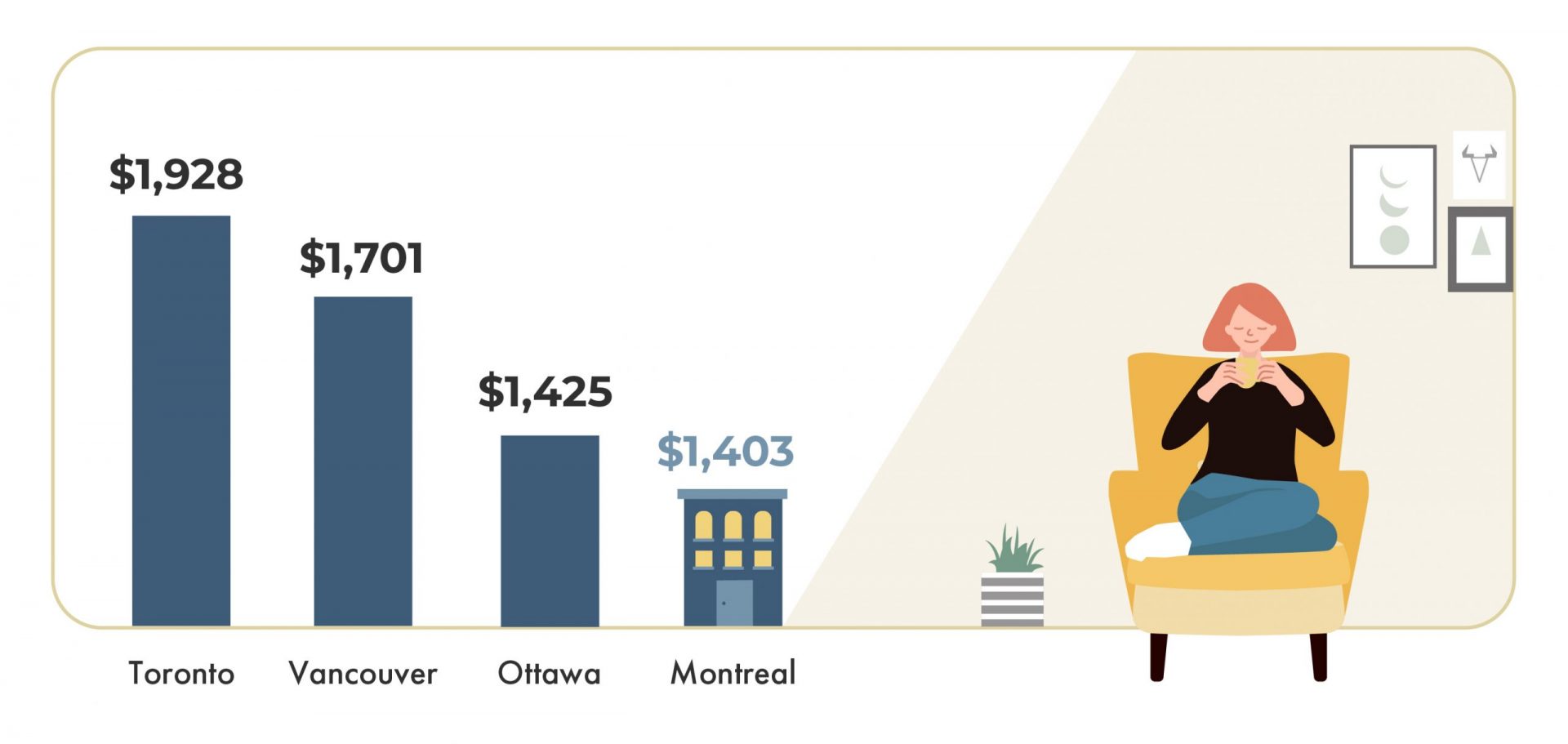 Here is the full report, available for download and easy sharing:

Despite paying higher rates to live in Montreal, tenants are saving in other ways, primarily on car-related expenses (vehicle, insurance, fuel and repairs). In addition, time is money, and living near where you work pays mental health dividends in terms of reduced commuting times and associated stress.
If, however, prices and space requirements push you further away from the downtown core, consider buying an electric vehicle this year. Thousands of dollars in rebates could be yours in 2019 if you make the switch, considerably reducing the cost of commuting. Check out our post outlining all of the benefits and incentives of a 2019 e-vehicle purchase.
Be sure to subscribe to our mailing list for all future updates on the Montreal rental market!
---
For more rental stats, read our first Montreal Rent Report: December Montreal Rent Report 2019 or compare rents with Vancouver January 2020 Vancouver Rent Report or Toronto: January 2020 Toronto Rent Report
Follow us on Instagram and Facebook for monthly rental stats in other major metropolitan cities.