The overall rental average in September mirrors what we saw in July at $1,218.
The price difference between furnished and unfurnished units is $138 on average.
All Montreal neighbourhoods average more than $1,000 per month in rent for a one-bedroom.
As we move towards autumn and into September, the cost of rent in Montreal is shifting. Rental averages in the city are acting like a yo-yo right now, slipping and surging from month to month.
You can get the latest updates on the Montreal rental market straight to your inbox when you subscribe to keep on top of the trends.
This monthly rent report complete with liv.rent data and data scrapped manually from top listing sites shows the most accurate reflection of the true cost of rent. Read the full report now to learn more:
Jump to the following Rent Report sections:

Average rent across Montreal
First, we'll take a look at rental trends over the last six months for an unfurnished one-bedroom apartment in Montreal. There is a small yo-yo effect happening.
Rental prices are shifting from $1,193 up to $1,218 and then back down and up again. This could point to some stability, although zooming out at the last six months and a definite yet slight upward trend emerges.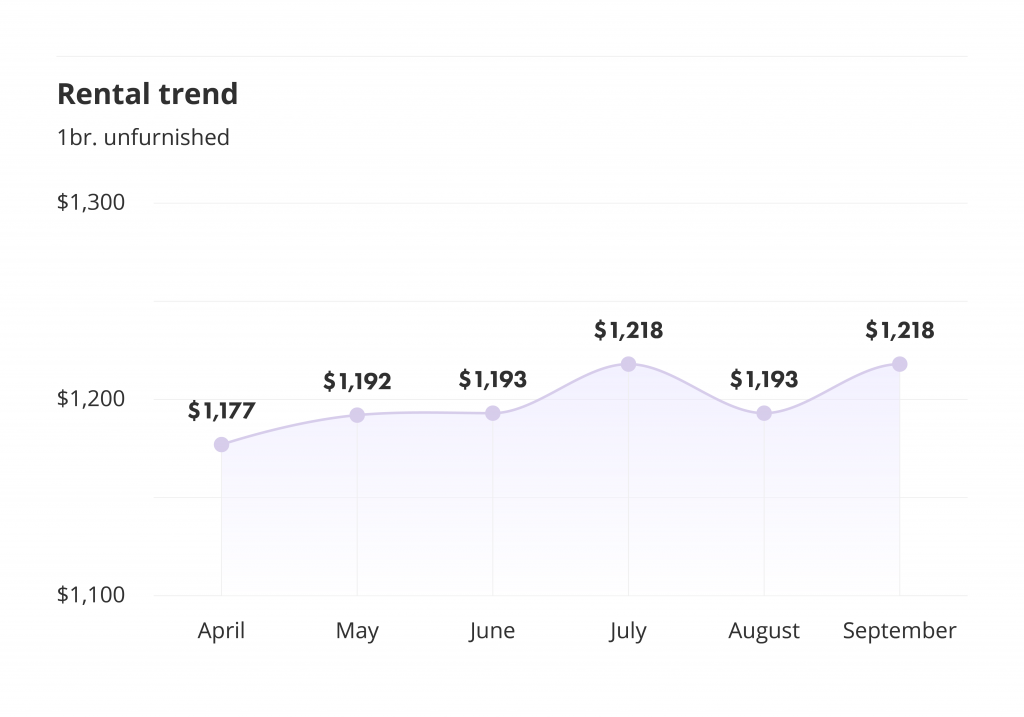 Month-to-month rent change
From August to September, one-bedroom unfurnished rent dropped (-12.30%) in Villeray-Parc-Extension but went up slightly Downtown (+3.02.)
Most neighbourhoods experienced just small changes, with the biggest outlier being an increase (+13.64%) in Ahuntsic-Cartierville for one-bedroom furnished rent.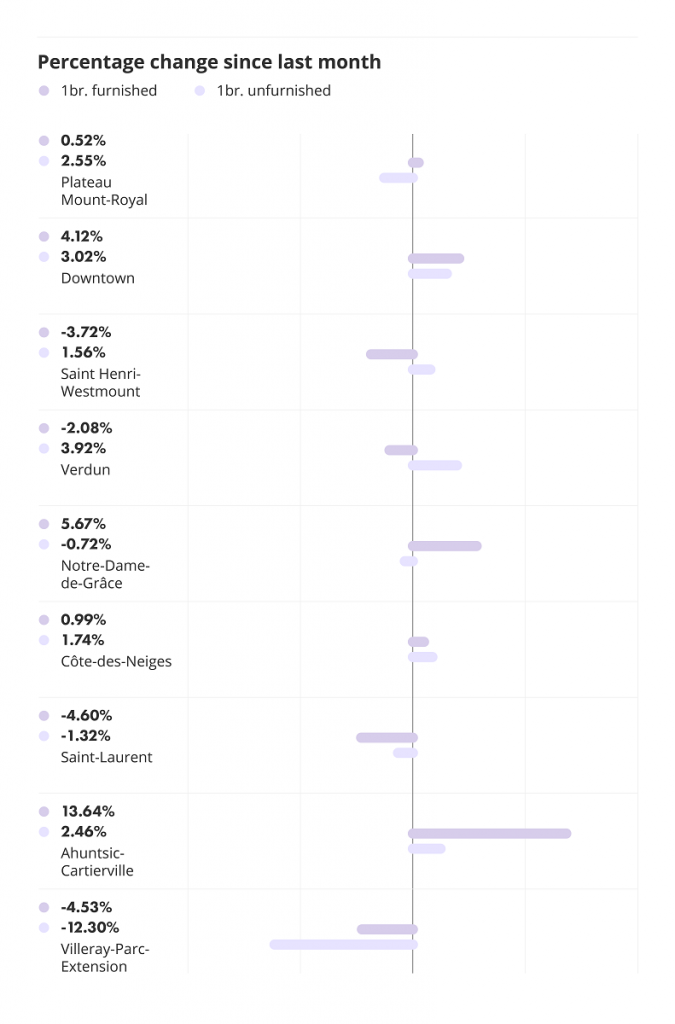 liv.rent – Canada's trusted house & apartment rental website
Search apartments, condos, and homes for rent.
Verified Landlords: Rent from a trusted landlord. Look for the "ID Verified" tag to identify which landlords have been pre-screened.
Quality Rentals: Browse listings that have been checked by our team. Verified by official documents or by mail.
One-Click Applications: Fill out your Renter Resume once and apply to multiple listings in just a few clicks.




Montreal unfurnished vs. furnished rent averages
The difference between furnished and unfurnished one-bedroom averages has dipped down to just being a $138 difference.
What this means is that, for landlords and property managers, renting out a furnished suite could yield higher returns long-term, although the margins are slight right now. For renters, you can still save on rent if you bring your own furniture.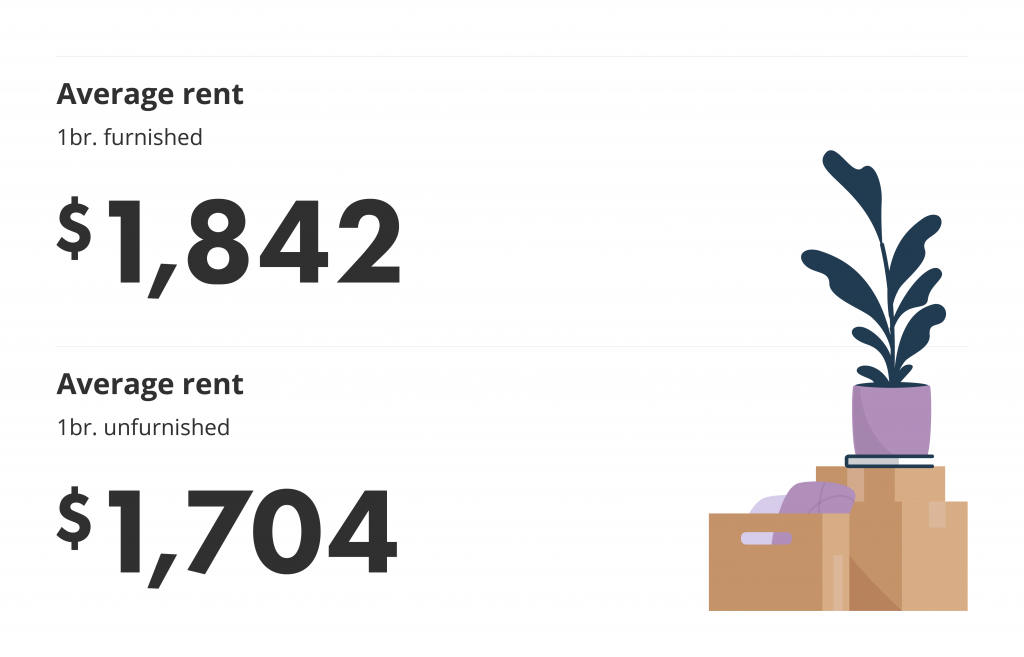 Neighbourhood breakdown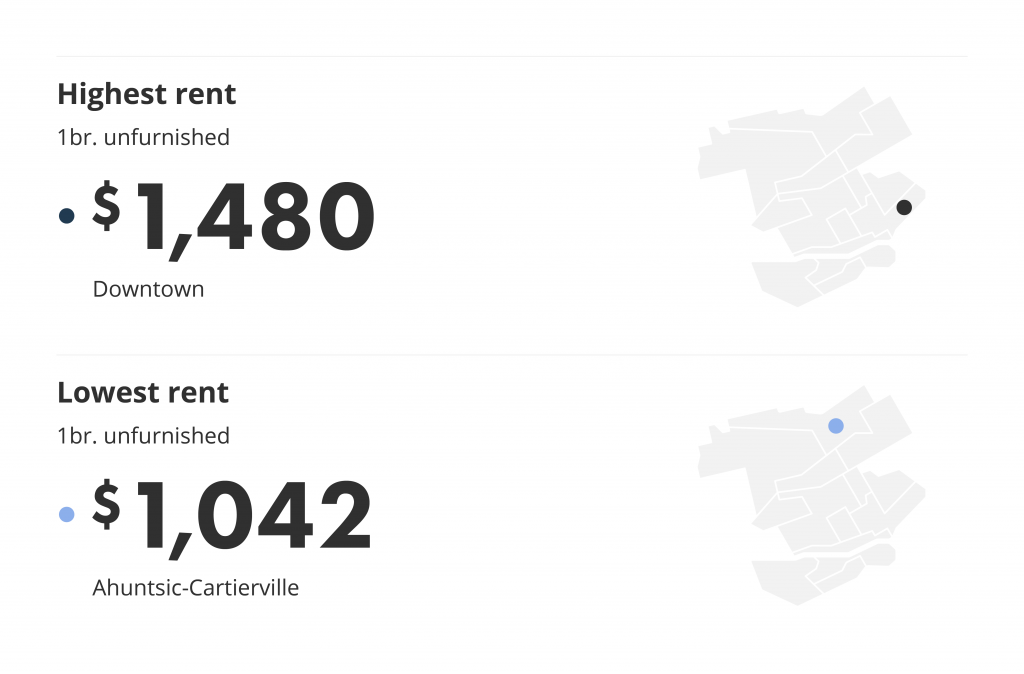 The price difference between Montreal's most expensive and most affordable neighbourhoods is $438 for an unfurnished one-bedroom.
Let's look more at the different listing types to see the differences in one, two, and three-bedroom rent rates across each area.
All Montreal neighbourhoods average more than $1,000 per month in rent for a one-bedroom.
Saint Henri-Westmount has the most expensive furnished three-bedroom units.
For unfurnished units, Notre-Dame-de-Grâce is the most affordable place to upsize from a one to a two-bedroom.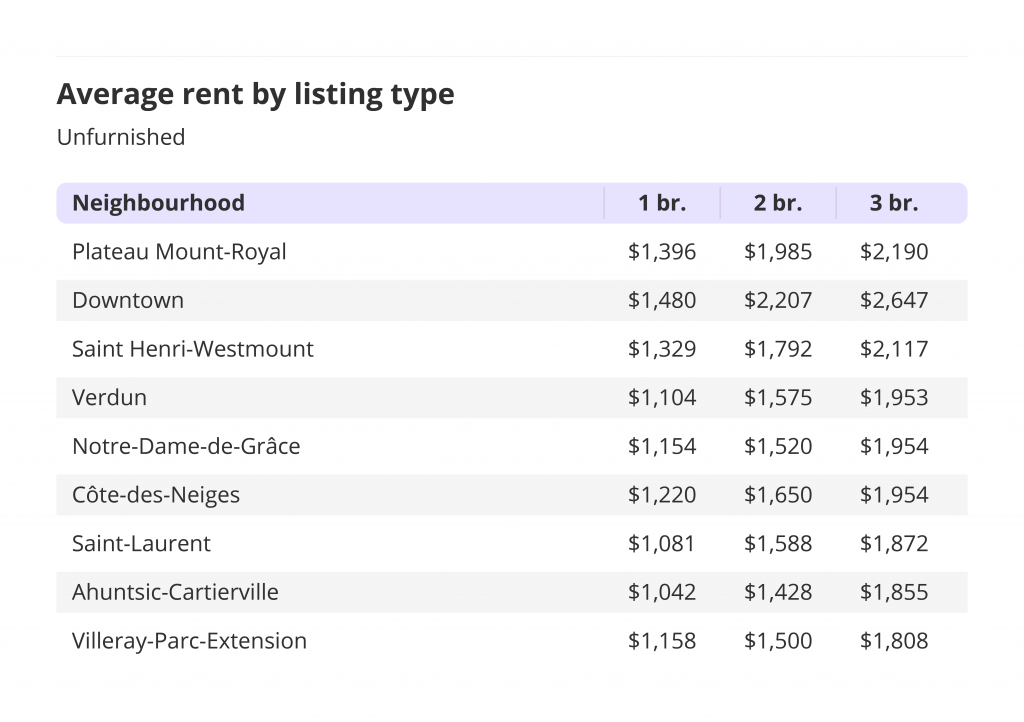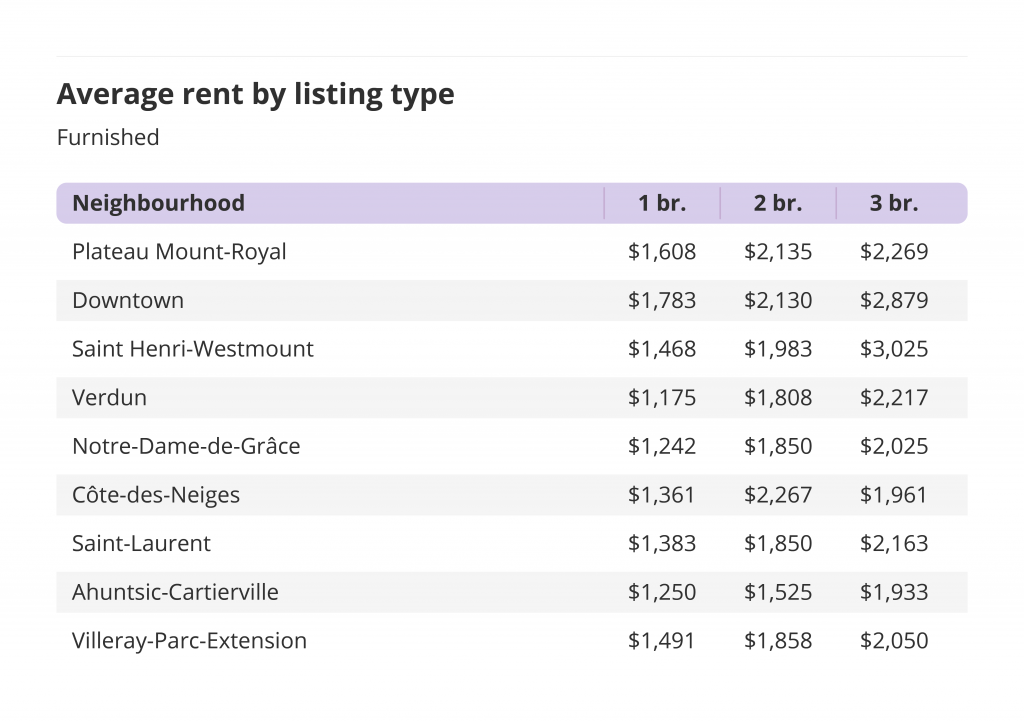 ---
Be sure to subscribe to our mailing list so you never miss an update on the Montreal rental market.

Downloadable Resources
Strike up a conversation at your next Zoom call and show off the latest rental averages with our custom virtual backgrounds.

Looking for the full report? Download it for free here.
---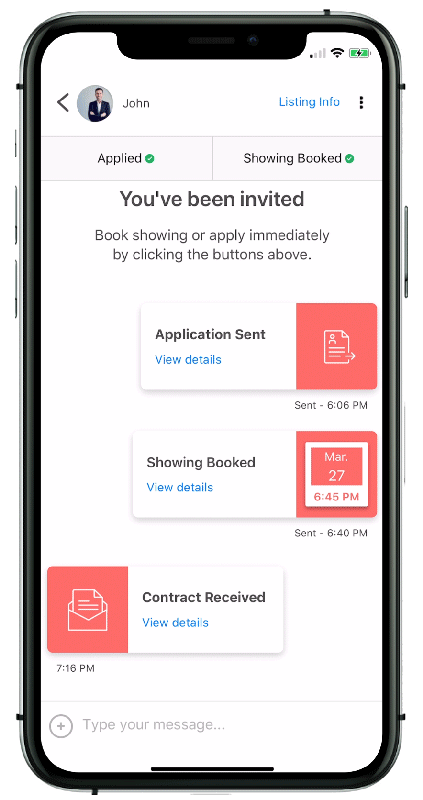 Rethink The Way You Rent
Not on liv.rent yet? Experience the ease of digital applications & contracts, verified tenants & landlords, virtual tours and more – all on one platform. Sign up for free or download the app.
Subscribe to receive these monthly updates on the Vancouver rental market. Discover last month's Rent Reports below:
August 2021 Vancouver Rent Report
August 2021 Toronto Rent Report
August 2021 Montreal Rent Report