As far as vacation opportunities go, the great province of British Columbia is absolutely brimming with choices. This summer, of course, given current circumstances, Vancouverites, British Columbians and out-of-province visitors alike have been enthusiastically appreciating our varied landscapes and attractions even more.
Whether you're looking to get out of your pandemic isolation for a day of socially-distanced excursions, or hoping to enjoy a longer vacation experience, we've put together a list of options to suit Vancouver's day-trippers and vacationers alike! Discover a vacation destination most suitable for you:
As recommended by BC health officials, if you choose to plan events or excursions outside of your home, please follow COVID-19 health and safety measures:
practice safe physical distancing
wear a mask
wash your hands frequenetly
respect local travel advisories
stay home if you are sick
Be respectful of limits and protocols put in place, including the five-person limit in vacation rentals. For more information, visit Vancouver Coastal Health's guide to a COVID safe Summer here.
Weekend and Extended Getaways
If you're suffering from work-from-home burnout and feeling the pull for a getaway – without actually getting away – a staycation might be just what you need. Whether in or out of the city, your getaway is a few clicks (and kilometres) away.
Vancouver
Who says you have to leave the city to have a proper vacation? As one of the most visited cities in Canada, Vancouver has everything you need to get out of your everyday routine and into a vacation mindset. Book yourself a staycation at one of our top-rated hotels, like the Westin Bayshore, and let yourself be pampered while enjoying gorgeous harbour views.
Stay at the Westin Bayshore in Vancouver – Rooms Available for Rent
While you're playing the tourist, try out a new restaurant or two! Even amid the pandemic, new restaurants are opening up, each with creative ways to bring you delicious cuisine under safe practices. Take a walk along the seawall and take in the sights that often go overlooked by us lucky locals. You can even kick it up a notch, with guided boat tours and kayak rentals in any of the marinas around the city.
Harrison Hot Springs
This small mountain town, located on the shores of glacial-fed Harrison Lake, is best known for the natural hot springs for which it is named. Revered as the "healing place" by the local Sts'ailes First Nations for thousands of years before being "discovered" by Europeans in the 1800's, the Harrison Hot Springs are now world-renowned for their relaxing and restorative powers.
Stay at the Cedar Springs in Harrison – Rooms Available for Rent
While these natural wonders are certainly the main attraction, the lake town boasts a number of other activities to enjoy. There a number of resorts for those looking for fine dining and restorative spas, though the quaint bed & breakfasts and coffee houses are not to be overlooked. Harrison Hot Springs is a great place to spend the weekend, or an entire week, with your friends or family.
Shoreline Tours Parasailing is one exhilarating experience that shouldn't be missed when selecting your water activities on Harrison Hot Springs. For more exciting water activities, try Harrison Watersports for Seadoos, banana tube rides, or even a massive water park.
Killers Cove Boat Rentals allow you to explore the lake on your own or with a guide, by kayak, canoe, paddle board, or pontoon boat. And if you just want to enjoy the scenery and partake in a classic summer pastime, salmon fishing at Canada's first designated Salmon stronghold could be for you.
Hiking trails around Harrison Lake range from beginner to advanced. For a quick 30-minute walk, the Spirit Trail gives you a breath of the outdoors, sprinkled with art from a local artist. The Harrison Grind and Bear Mountain hikes are for more experienced hikers, but provide stellar views of the lake and surrounding area.
Golf courses in and around Harrison Hot Springs offer expert-level grounds and gorgeous scenery to enjoy the day in the sun. The Harrison Resort Golf Course is a nine hole, PGA rated course that spans 3,375 yards over 90 acres.
Black Forest Bistro, a German restaurant with distinct Eastern European flair, hosts a menu featuring over 15 kinds of Schnitzel, as well as many other European dishes, for a truly unique specialty dining experience.
Healing Springs Spa is located in Harrison Hot Springs Resort and is a must for the ultimate restoring vacation. An extensive list of treatments allow you to plan your rejuvenation a la carte, or you can book an entire package of pre-planned relaxation to complete your hot springs experience.
Note: Tourism Harrison Hot Springs asks that you prepare for your stay, and Know Before You Go!
Kelowna
For a complete change of scenery and a more arid climate, head to Kelowna, 4-5 hours east into BC's interior. Kelowna is BC's fast-growing, third-largest city, and is beautifully positioned along picturesque Lake Okanagan. Surrounded by orchards, vineyards, hills and valleys, it is no wonder Kelowna is a premier vacation destination for British Columbians and Albertans alike.
Stay at Lake Okanagan Resort in Kelowna – Rooms Available for Rent
Visiting the tasting rooms at some of Canada's best wineries is a must for this destination – whether you stop in at just one or book an entire guided wine tour. Enjoy all the activities lake life has to offer, or simply put your feet up and enjoying a good summer read.
Whistler
For outdoor recreational enthusiasts, Whistler is the place to be. Not for the faint of heart, the outdoor sports and activities available in and around this world-renowned resort town, are unparalleled. While the attractions this year may be slightly modified due to COVID-19 safety measures, you will still find whitewater rafting, helicopter excursions, and floatplane sightseeing on the extensive list of activities that has something for everyone.
Save 35% with Free Parking on a +3-Night Stay at Sundial Boutique Hotel with Promo Code Special35
When you're done with the heart-stopping adventure, book some time at one of the spas for a restorative escape, such as the famous Scandinave Spa or wind down at the luxurious Sundial Hotel. Then kick back at Whistler's many acclaimed bistros and eateries for some first-class eats.
Vancouver Island
To branch out beyond the Lower Mainland and Fraser Valley, Vancouver Island is the place to be. A beautiful 90-minute ferry ride from Tsawwassen, Vancouver Island offers days' worth of exploring. Starting with Victoria, this quaint, provincial capital, nestled on the eastern shore of Vancouver Island, is the oldest city in the Pacific Northwest and home to some of Western Canada's most iconic heritage sites. Immerse yourself in the First Nations, British, and Asian histories through arts, architecture, museums, and even a castle. You can even take in a wine tour or two at the idyllic wineries in neighbouring Cowichan Valley.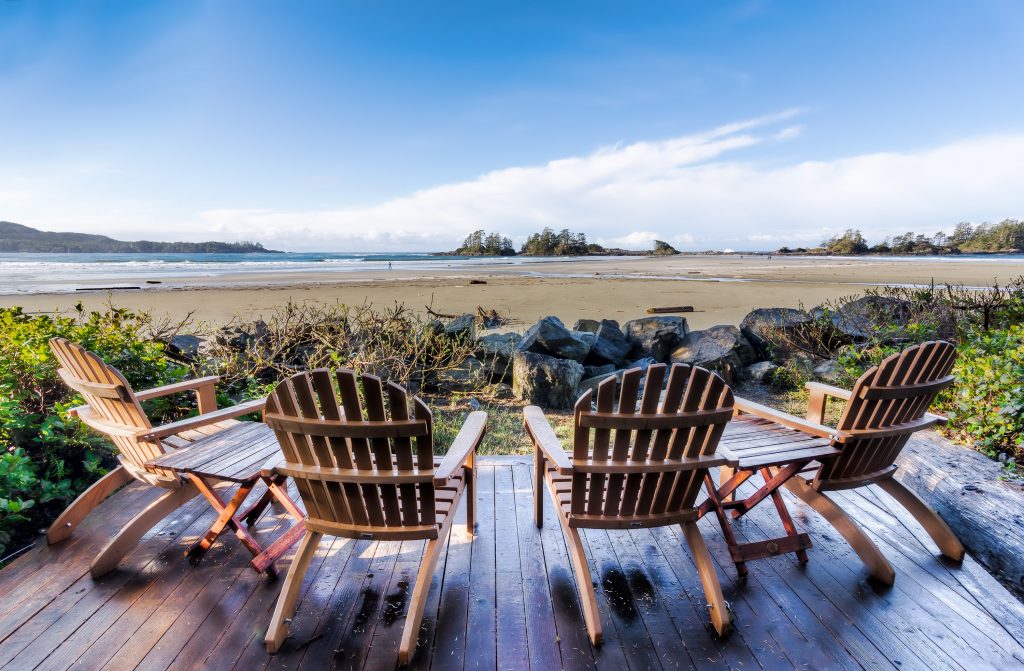 If a stay in Victoria just isn't enough, why not extend your stay and take in even more of what Vancouver Island has to offer. Indeed, while the city of Victoria is bursting with history, arts, and culture, the island at large is chock full of sweeping coastline, dramatic vistas, and pristine lakes, all welcoming outdoor activities. Whether you're looking for sea, sand, sun, or all three, your island adventures will be as restorative as they are beautiful.
BC Transit-Friendly Excursions
For those without their own vehicles, the concept of a staycation may seem like the only option regardless of current circumstances. Thankfully, we live in a beautiful corner of the world, with plenty to see on our doorstep. Discover a list of nearby excursions accessible by transit:
Hikes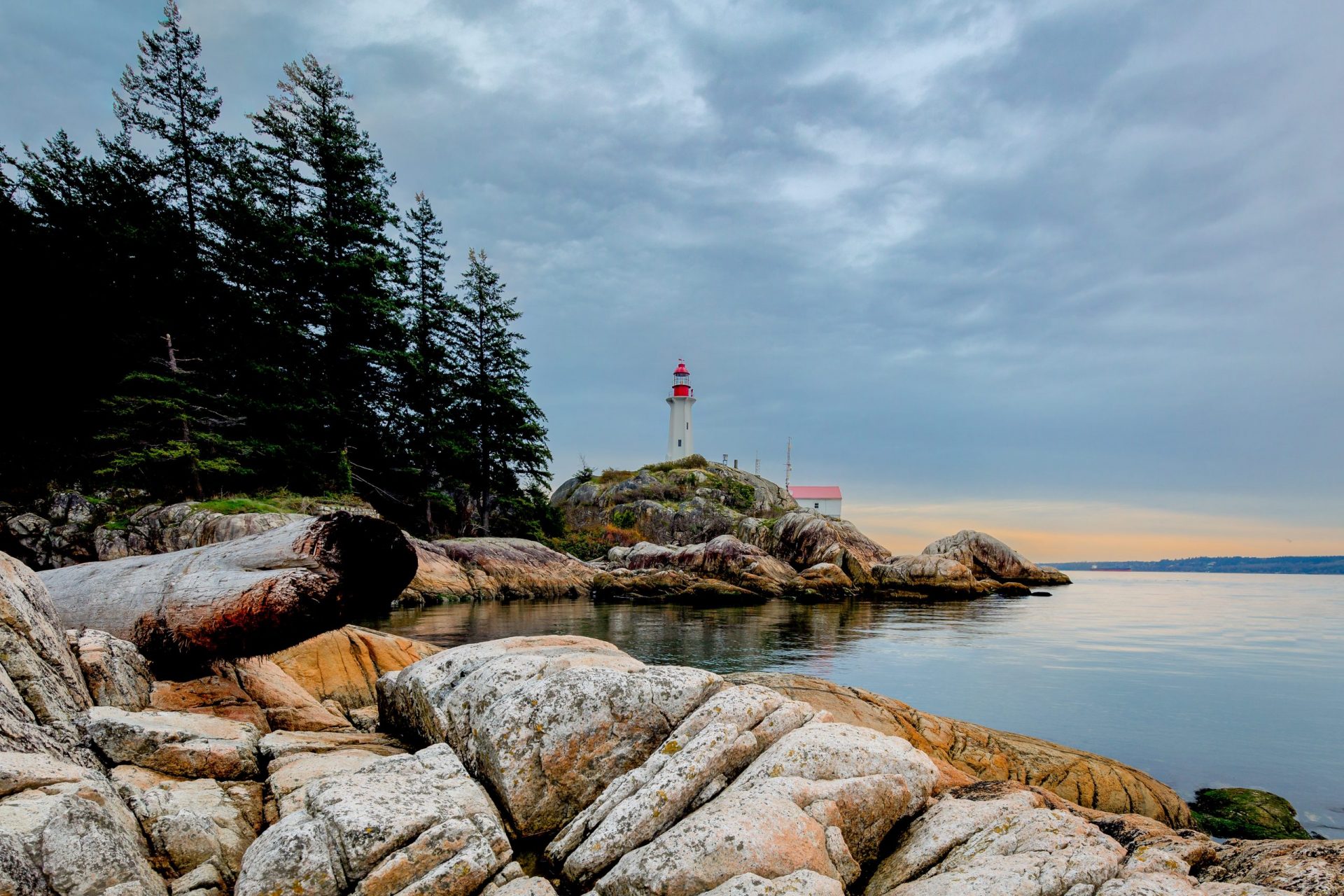 Lighthouse Park is one of the Vancouver area's most iconic sites and is easily accessible by bus line #250: Horseshoe Bay / Dundarave. explore West Vancouver's scenic shores, with breathtaking 180-degree views spanning the Howe Sound to the North, Burrard Inlet and Vancouver to the East, and Bowen Island toward the West.
Capilano Pacific Trail is tucked away between North and West Vancouver neighbourhoods but the rush of Capilano river drowns out any sign of suburban life. Walk alongside the river upstream from the Ocean to Capilano Canyon and Cleveland Dam where you can take in spectacular views of the Vancouver watershed, The Lions and Grouse Mountain. From downtown, take bus #250 or #257 to Park Royal Shopping Centre and find the trailhead behind the mall at the mouth of Capilano.
Baden-Powell Trail has different start and end points so using public transit is the perfect option for this one-way hike. The 10 km Lynn Canyon to Grouse Mountain portion of the trek starts off at the Lynn Headwaters Regional Park near the beautiful Lynn Canyon Suspension Bridge, then passes through scenic forests, over numerous creeks, all the while, hugging the steep mountain slopes of North Vancouver, and ends at the base of Grouse Mountain. From here, Translink's #247 bus will get you back to downtown Vancouver. For hikers looking for variety in their quest, the Baden-Powell Trail is the one!
RECOMMENDED >> Step into the Wild with 5 Hikes Near Vancouver
Lakes and Beaches
We all know our city is an embarrassment of riches when it comes to sandy shores. From Stanley Park to Kitsilano and Ambleside to Spanish Banks, there are plenty of city beaches to visit. However, have you ever explored the options available in neighbouring suburbs? Here are a few worth visiting:
White Pine Beach on Sasamat Lake in Port Moody is a secluded escape from the city, offering sandy beaches, walking trails, and warm lake swimming. It can get crowded on hot summer days, so start your trip early, by car or by transit. Right now, parking at White Pine Beach is reduced to help achieve physical distancing at the lake (i.e. parking near Sasamat Lake along Bedwell Bay Rd. is prohibited). Follow Metro Vancouver on Twitter for parking lot closures when full.
Centennial Beach on the southern coast of Delta offers a varied landscape of sandy beaches, salt marshes, tidal flats and lagoons. Parking can be limited, so we recommend taking the #619 bus or even the free shuttle from South Delta Recreation Centre for a hassle-free beach day!
Barnet Marine Park in Burnaby is known for its beautiful sunsets overlooking the Burrard Inlet, but it also provides access to a sprawling network of hiking trails in the Burnaby Mountain Conservation Area. Whether taking in the ocean air or summiting the mountain, Barnet Marine Park is sure to soothe the soul.
City of Vancouver Attractions
Not everyone is outdoorsy so for those of you with more urbane tastes, visit these Vancouver attractions:
The Vancouver Aquarium is once again welcoming visitors, but only those who book tickets and a time slot in advance. Register your crew for a visit to the aquarium's more than 30 exhibits from Tropical to Arctic habitats. The newest addition? Joey, a rescued otter pup with a new nursery to aid in his rehabilitation.
Vancouver Art Gallery, in the heart of Downtown Vancouver, is open again with regular hours, including admission-by-donation prices every Tuesday evening (5-8pm). The current exhibit, Modern in the Making, showcases craft and design in the post-war era, sure to inspire at-home craft nights and DIYs!
VanDusen Botanical Gardens has reopened with updated safety measures. Book your ticket ahead of time to walk through the lush, blooming gardens and get lost wandering through the Elizabethan Hedge Maze.
Check out our Neighbourhood Guides when exploring these areas: West End, Chinatown, and Main Street
Day Trips by Car
Looking to put in a full day of fun? A short one or two-hour drive or ferry ride will transport you to an entirely new area worth exploring.
Squamish
Get way out of your isolation with a trip to Squamish! The Outdoor Recreation Capital of Canada boasts activities from hiking to kitesurfing, mountain biking to fly fishing, and everything in between; Squamish has something for everyone. Check out their Suggested Itineraries for a preplanned adventure, or see their What's Open list to experience this breathtaking outdoor mecca on your own terms.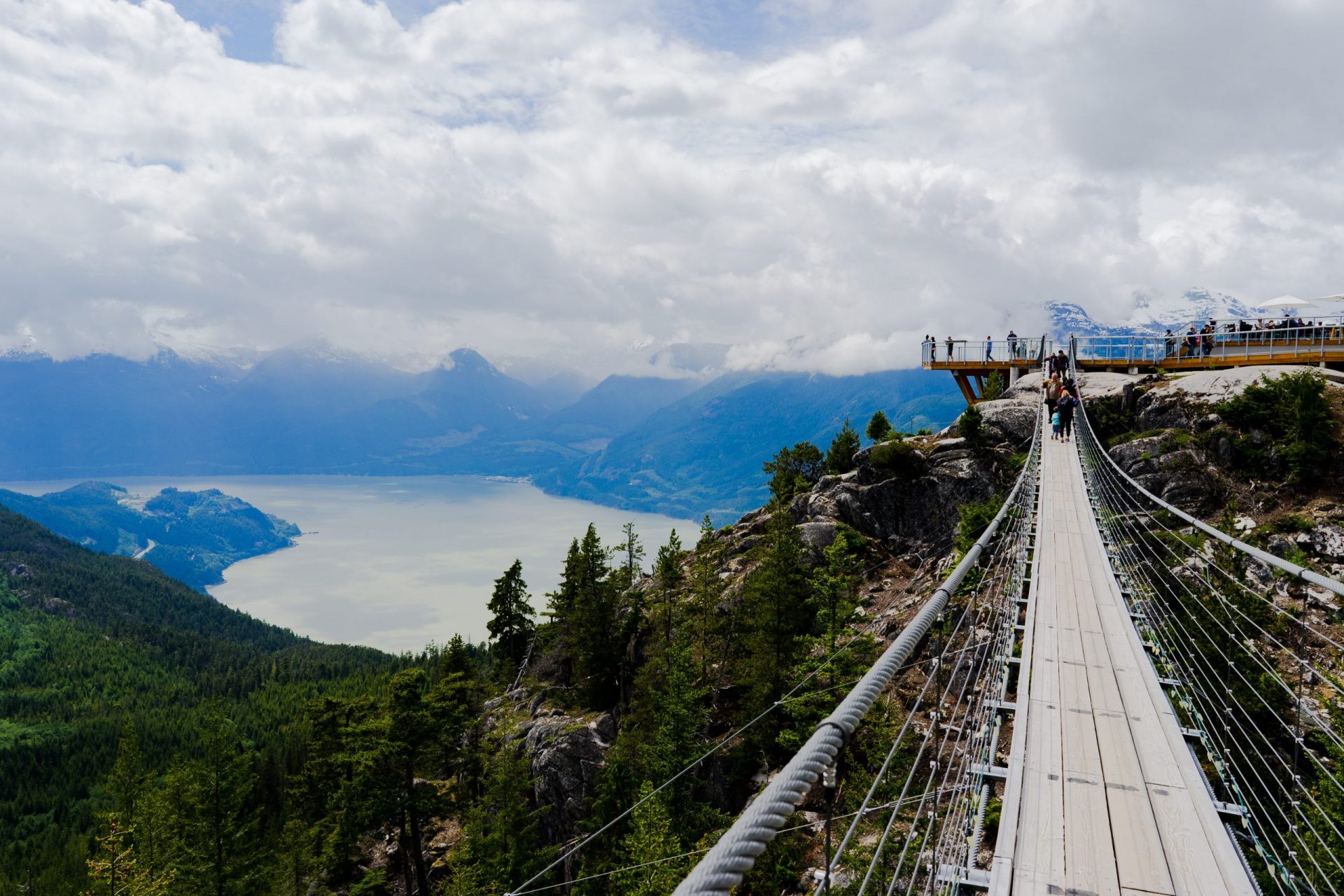 White Rock
Just 45 minutes from Vancouver's core lies the small seaside community of White Rock. A vibrant beach town with 8 km of sandy beaches on Semiahmoo Bay, a beach day in White Rock could include swimming, paddleboarding, and kayaking, as well as tide pools and sandcastles when the tide goes out. The famous White Rock Pier, originally built in 1914, stretches out 470m/1542 ft into the ocean. Walk the famed pier, as well as the coastal streets with colourful cafes and shops.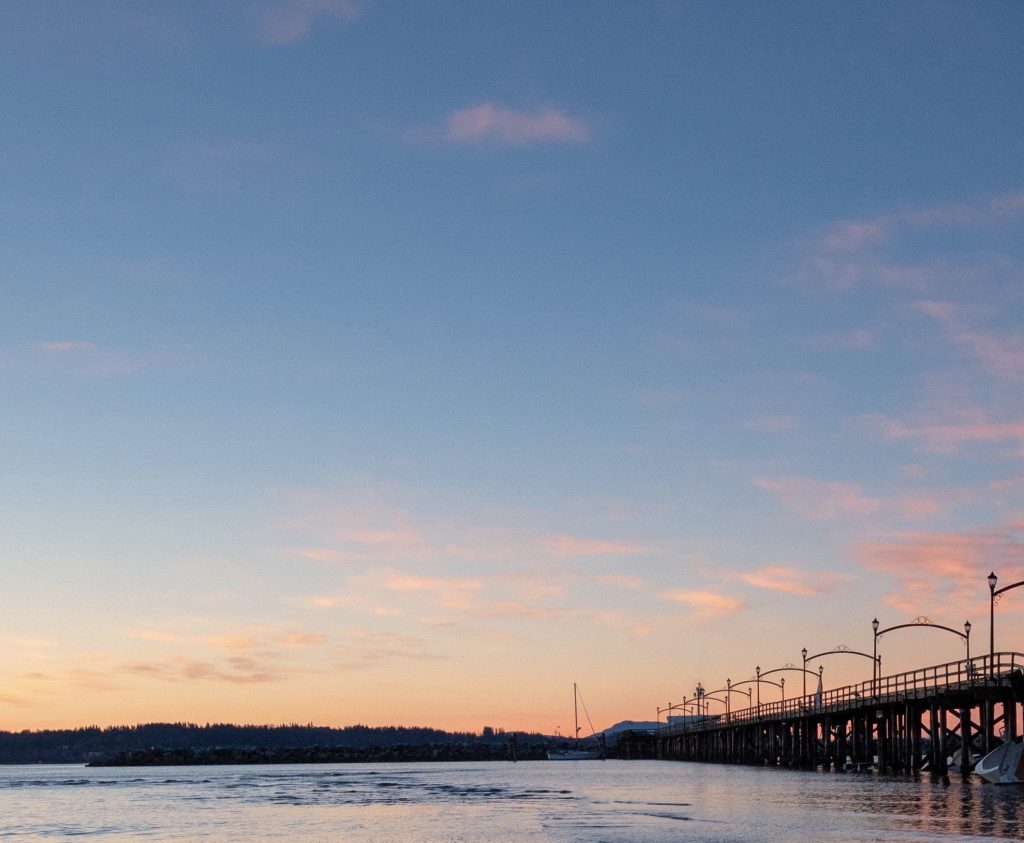 Bowen Island
A scenic, 30-minute ferry ride from Horseshoe Bay, Bowen Island is the perfect destination for a day trip or simply, a place for lunch. Disembark the ferry and immediately witness the charm of the Snug Cove community. Established in the early 1900s, some of which and a group of cottages overlooking the marina were built by the Union Steamship Company, this little community features a group of cottages from that era overlooking the marina. Here you can enjoy a nice breakfast or lunch at the Bowen Island Pub or one of a few cute local establishments before heading out to explore some nearby trails and beaches.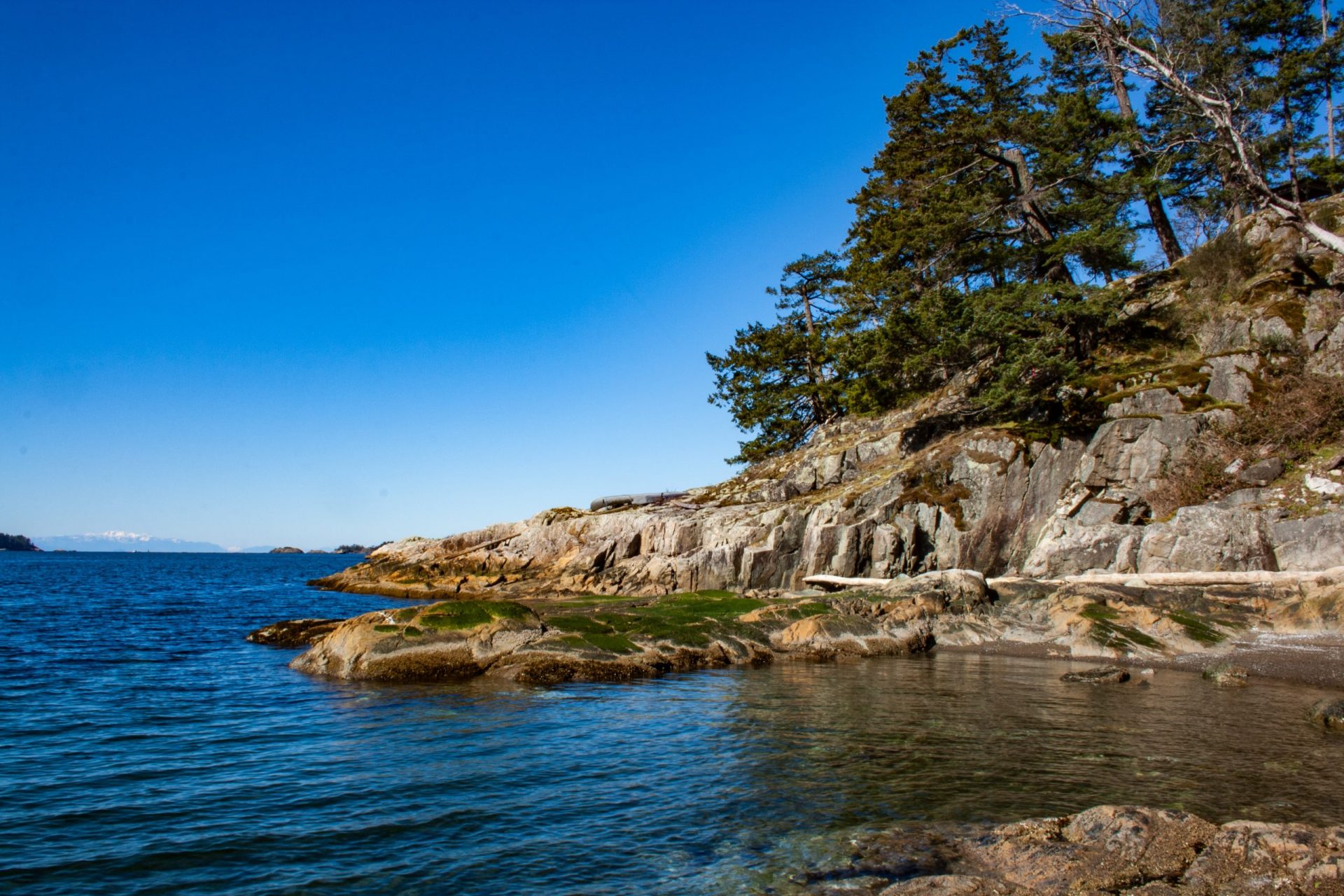 Whether you're new in town, a long time resident, or just passing through, British Columbia has an abundance of vacation options of every type and for every budget. By following provincial and federal guidelines and respecting the restrictions put in place by establishments, attractions and parks, the summer of 2020 can still be a memorable one!
---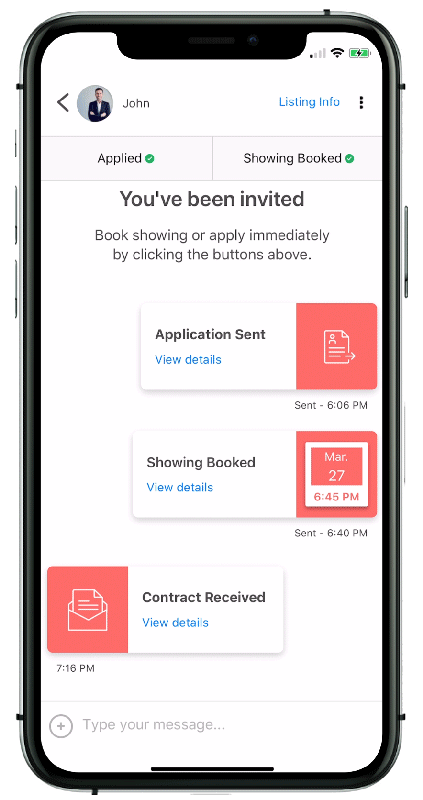 Rethink The Way You Rent
Not on liv.rent yet? Experience the ease of digital applications & contracts, verified tenants & landlords, virtual tours and more – all on one platform. Sign up for free or download the app.
Subscribe to receive the latest tenant & landlord tips and get notified about changes in the Canadian rental market.
>> Stay up-to-date on the average rent in Vancouver, Toronto and Montreal: Rent Reports