If you're interested in avoiding paying any additional taxes on your home from the recent Empty Homes Tax, then this guide will help you not only save money but help you to earn some extra income as well.
Municipal Empty Homes Tax
What is the municipal empty homes tax?
A tax designed by the government to prevent people from price-fixing and inflating the rental market to an unreasonable price.
What does the municipal empty homes tax mean for homeowners?
As of February 2, 2021, you should have already made your property status declaration for 2020. If you haven't, then get it in as soon as possible.
If you do not declare, your property could be deemed vacant. That means you would have to pay a $250 fine (for failing to declare) and then you'll also be subject to the municipal Vacancy Tax. It'll be 1.25% of the assessed taxable value of your property.

April 16, 2021, is the last day to pay any 2020 municipal Vacancy Tax.
Landlords & Property Managers
Advertise your rental for free on liv.rent – an all-in-one rental platform.
Maximize Exposure: Multiplatform syndication to Craigslist, Kijiji, Zumper, Facebook Rental Groups & more.
Generate Quality Leads: Chat instantly with ID verified renters & search from a list of suggested tenants.
Screen Tenants Smarter: Easily assess a renter's reliability & trustworthiness with Liv Score – the new intelligent rating system.


Provincial Speculation & Vacancy Tax
What is the provincial speculation and vacancy tax?
The provincial speculation and vacancy tax was created by the B.C. government. Its aim is to help turn any empty homes in the region into occupied homes and to help increase the housing supply while discouraging housing prices from going up too unsustainably fast.
It doesn't affect 99% of British Columbians who use their home as their primary residence.
What does the provincial speculation and vacancy tax mean for homeowners?
Pro tip: All declarations for this tax are due March 31. Payments are due on the first business day in July — July 2 for 2021.
You must rent out your home for six or more months instead of three months in order to be exempt from the tax.
Foreign owners and satellite families (a satellite family is an individual or spousal unit where the majority of their total worldwide income for the year is not reported on a Canadian tax return) must pay 2% of assessed property value instead of just 0.5%
How to avoid extra property taxes in B.C.
1. List your unit on liv.rent
2. Find credible, credit-checked tenants through liv.rent


3. Rent out your unit by creating and signing a digital contract


What's the best rental listing website?
The best rental listing site is liv.rent, of course! here are the benefits of listing with us, a Vancouver-based company that knows the ins-and-outs of the local rental market:
All tenants are credit-checked
Everything can be done within the app from chatting with possible tenants to scheduling viewings to signing contracts.
Rental contracts are easily exported/downloaded/printed to be used as evidence in your tax declarations.
Chinese version available
Learn more at landlords.liv.rent and see how renting can be easy.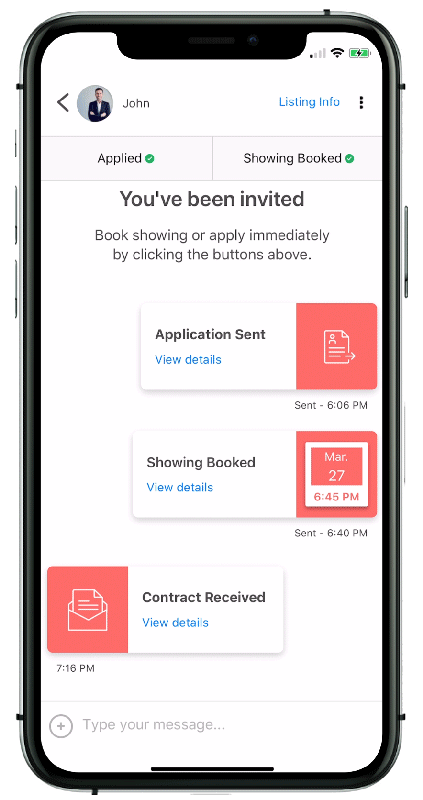 Rethink The Way You Rent
Not on liv.rent yet? Experience the ease of digital applications & contracts, verified tenants & landlords, virtual tours and more – all on one platform. Sign up for free or download the app.
Subscribe to receive the latest tenant & landlord tips and get notified about changes in the Canadian rental market.
>> Stay up-to-date on the average rent in Vancouver, Toronto and Montreal: Rent Reports