Lifestyle
Perfect Perch – Easy Ways To Transform Your Balcony
Small space living is made a little better when you have some outdoor space. During warm summer eves, there is nothing better than coming home from a long day at work, opening the door to your balcony or patio, and decompressing outside. Consider it an extension of your home – deserving of your time, investment and creative touch.
Here are some easy ways to transform your balcony into an inviting urban oasis:
Plants
Plants are key to transforming your outdoor space – greenery and flowers will always enhance a patio.
For smaller spaces, try climbing plants, hanging baskets, or flower boxes that fit on rails.
For larger spaces, consider contemporary, tall planters in neutral colours like black, white or grey.
Flooring
Often building regulations demand that balconies are covered in a durable, waterproof covering that isn't particularly attractive.
Consider an outdoor carpet in bold colours and/or patterns
Wooden flooring tiles, like Ikea's Runnen decking (pictured below) are also a great way to spruce up patio floor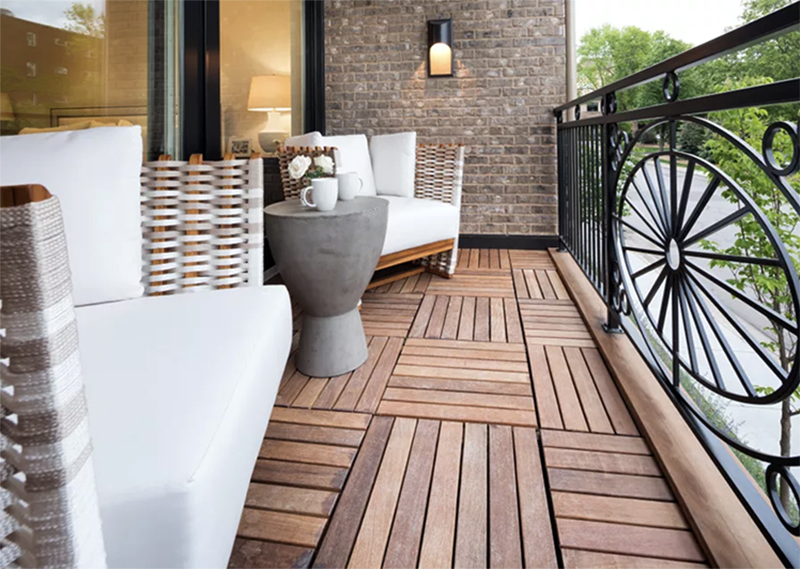 Photo: John Kraemer & Sons
Furniture
Generally speaking, you may have to choose between transforming your patio to a conversation pit or eating area as space will be limited.
To transform your patio into a conversational area, consider apartment-sized sectionals or a couple of cool loungers.
The Acapulco chair is classic and shockingly comfortable. Available in a variety of colours, black and white versions are still our picks (pictured below)!
For a more economical option, consider Ikea's playful Vago chair – a versatile, perennial favourite. It is also stackable for space saving and easy winter storage.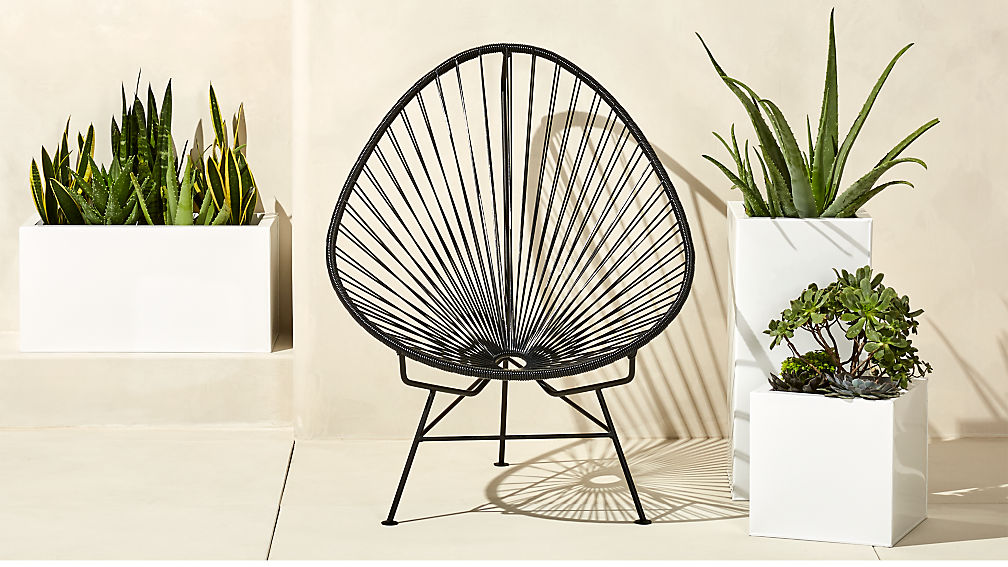 Photo: CB2
To transform your space into an eating area, try these ideas
Consider a bistro set. Comprised of 2 chairs and a small table, this will afford you a flat surface for eating vs. balancing a plate on your lap on a lounge chair. Created in the 19th century, nothing beats the French Fermob classic set for timeless elegance and practicality.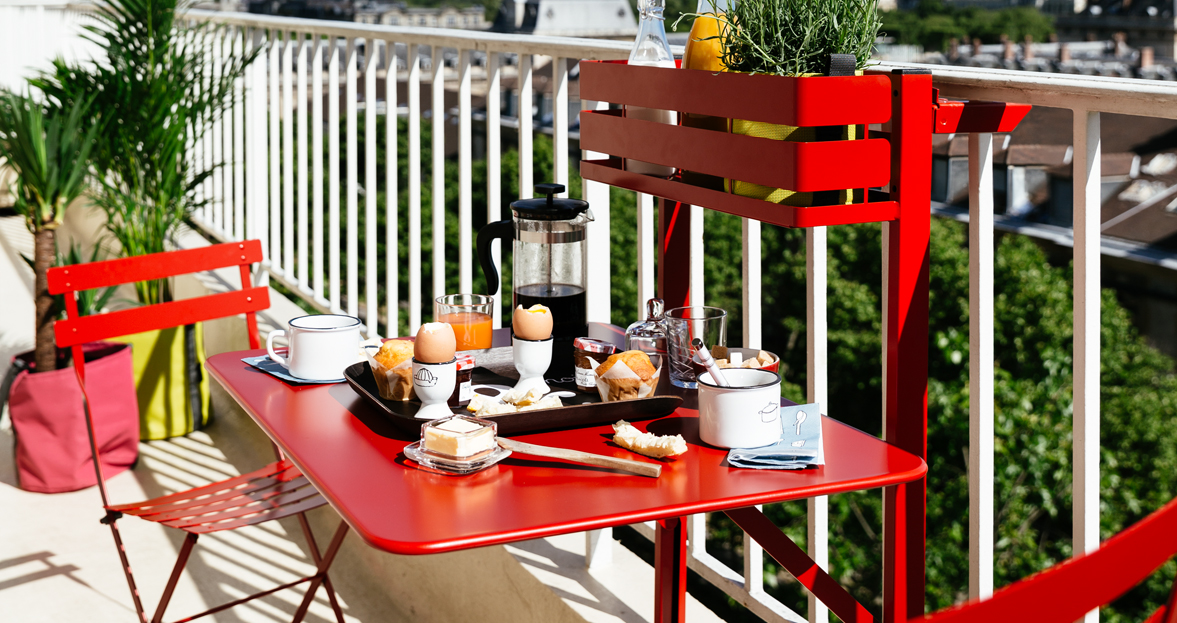 Photo: fermob.com
For even tighter spaces, look for options like the aluminum Railio (Vancouver-made and manufactured!), or the Dutch wooden Balkon Bar. They create a flat bar surface for al fresco dining without impacting the floor area of a small patio.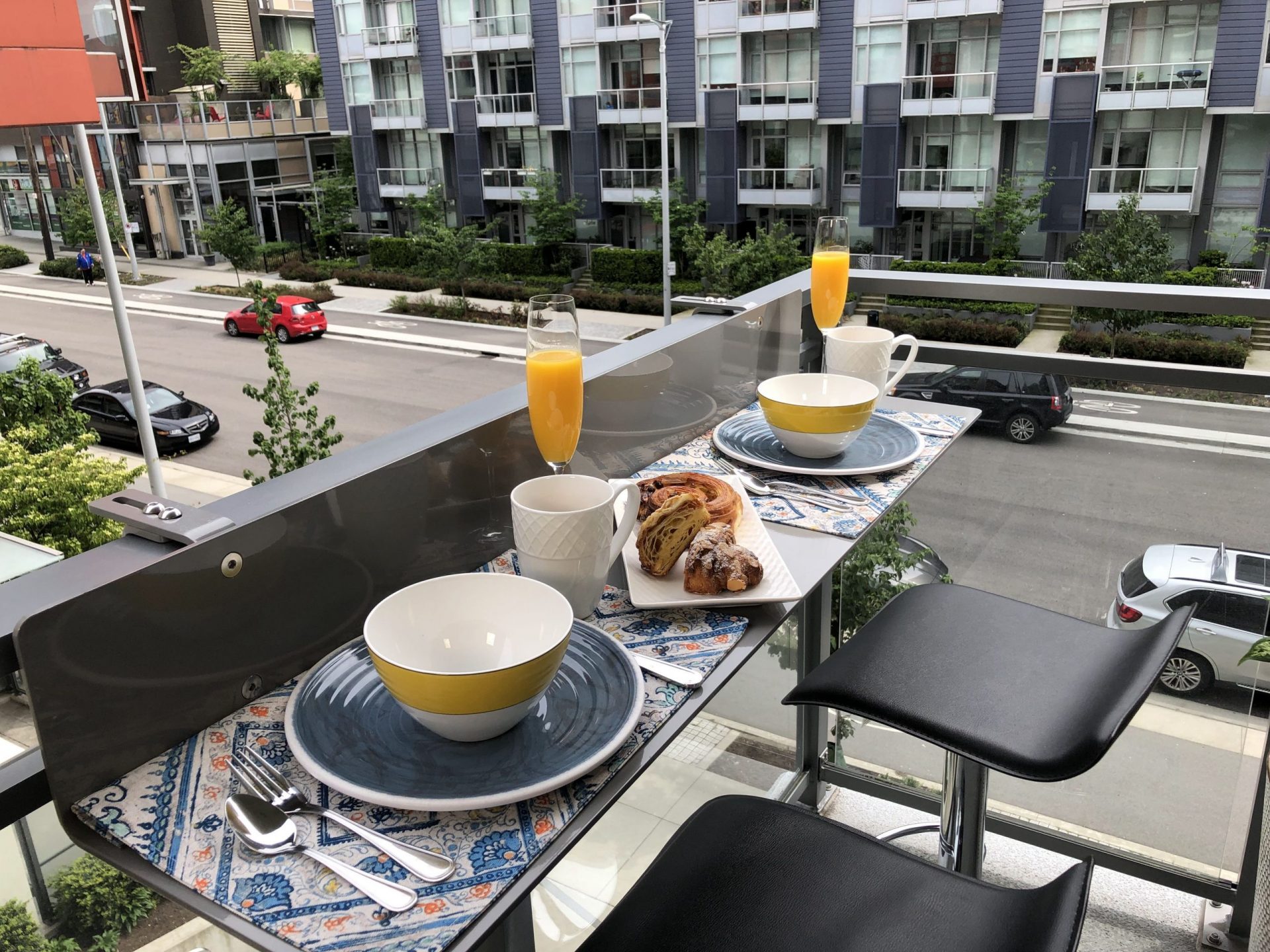 Photo: Railio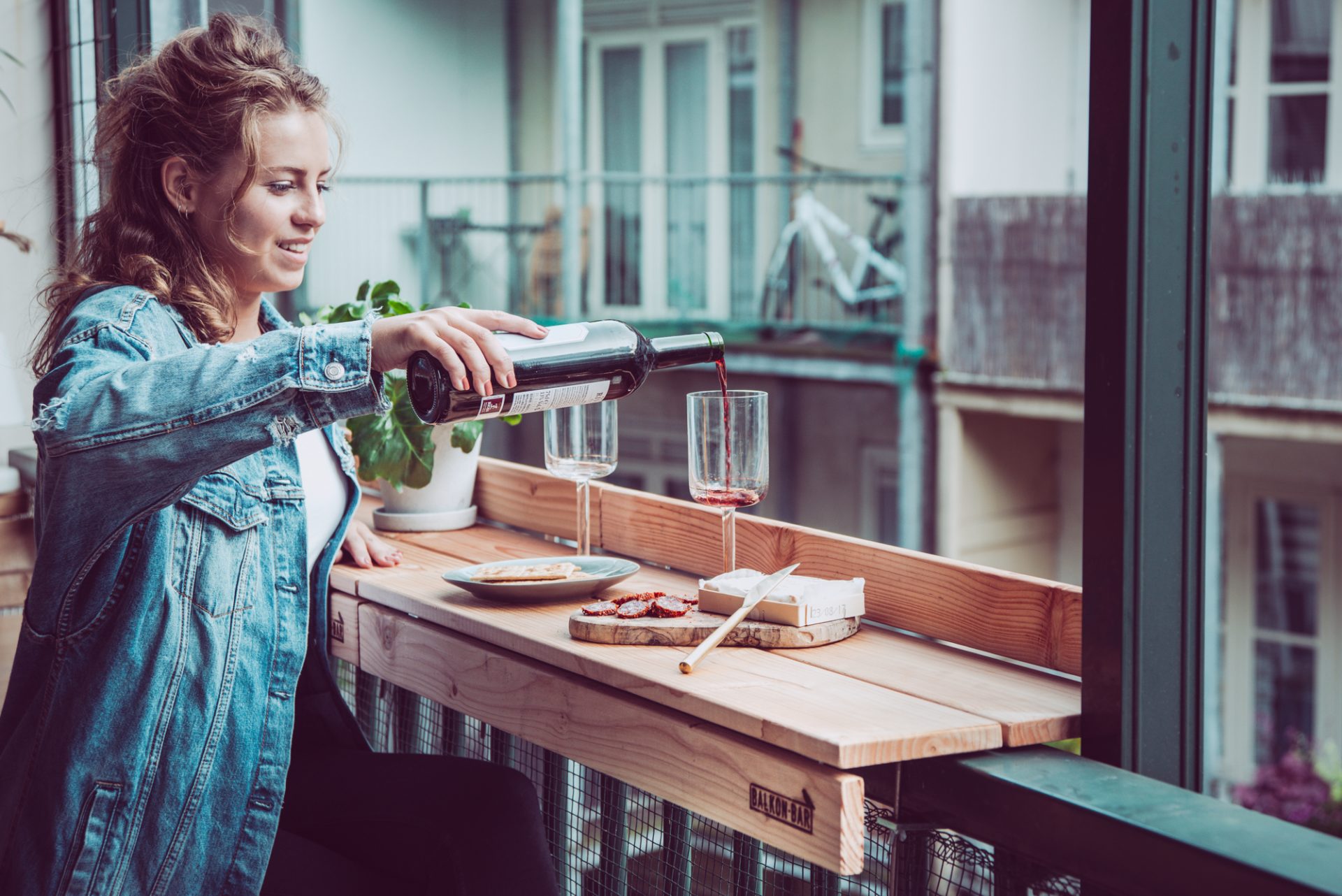 Pillows
Nothing personalizes a space better than a few carefully chosen throw pillows. They add comfort and style.
Consider a 'pouf' – these take up very little space and can double as a seat, table or, at the very least, a pedestal for a tray.
Choose pillows upholstered in durable, weatherproof fabric or you will need to be diligent about bringing them in every evening.

Shade
If your balcony has no over hang, you will want some way to keep your outdoor space shaded and private.
Try umbrellas that are especially designed for smaller spaces. This Wayfair model is ideal or Ikea's Fliso.
Bamboo blinds are also a great option that offers shade and privacy.
Lighting
Second only to plants, lighting will truly transform an outdoor space, especially in those summer evenings.
String lights are elegant and easily sourced. We love CB2's Edison string lights which transform any balcony into a magical outdoor space come sundown.
Lanterns and candles will also add atmosphere (and additional light) to your outdoor space.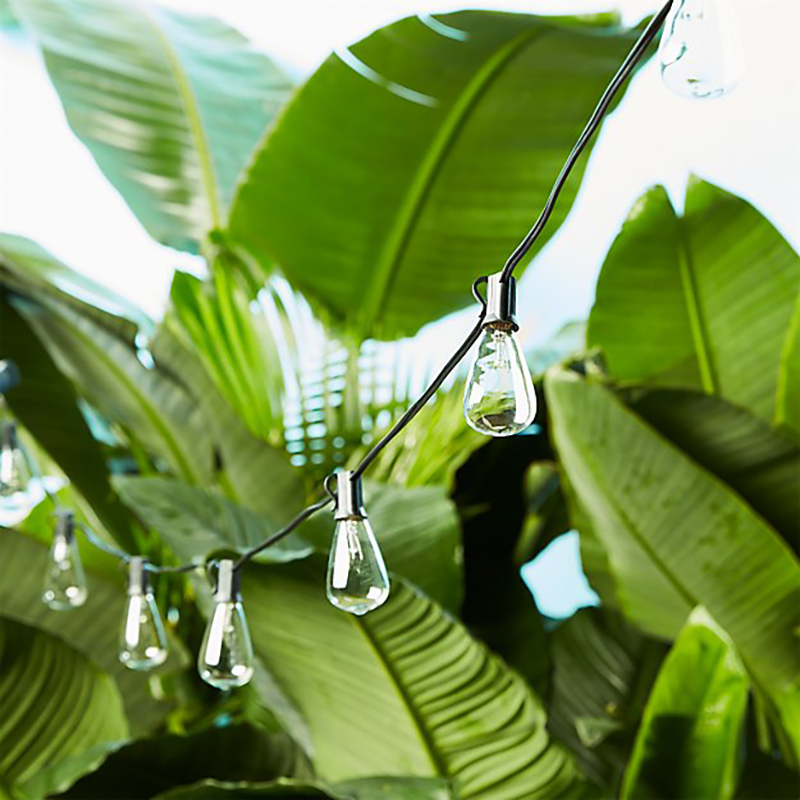 ————————
Apartment balconies are such a great way to extend precious Vancouver living space.  That tiny amount of square footage will go a long way to helping you enjoy your summer. Keep your outdoor space neat and uncluttered and be sure to use a similar style and colour palette to your indoor space for a fluid transition from indoors to outdoors.