Cinco de Mayo 2019 is just around the corner and what better way to celebrate than with Mexican food in Vancouver! Since we only live a country away from Mexico, there is no reason we can't celebrate over here!
Thankfully, Mexican cuisine has an established foothold in Vancouver. We've moved beyond Tex-Mex fusion cuisine to more refined Mexican food. Here's a list of restaurants perfect for celebrating Cinco de Mayo in Vancouver.
Remember, a well-balanced diet is a taco in each hand 🙂
Cinco de Mayo in Vancouver 2019
El Caminos celebrates Cinco de Mayo this coming May 5th with an all day happy hour starting at 3 pm until close. The party will become a fiesta when the Mariachi Band starts playing around 6 pm. The Palomas here are excellent, and their classic Baja Fish Tacos are a must. In addition to tacos, they serve a variety of Latin American street food like Venezuelan Arepas and Cuban Tortas.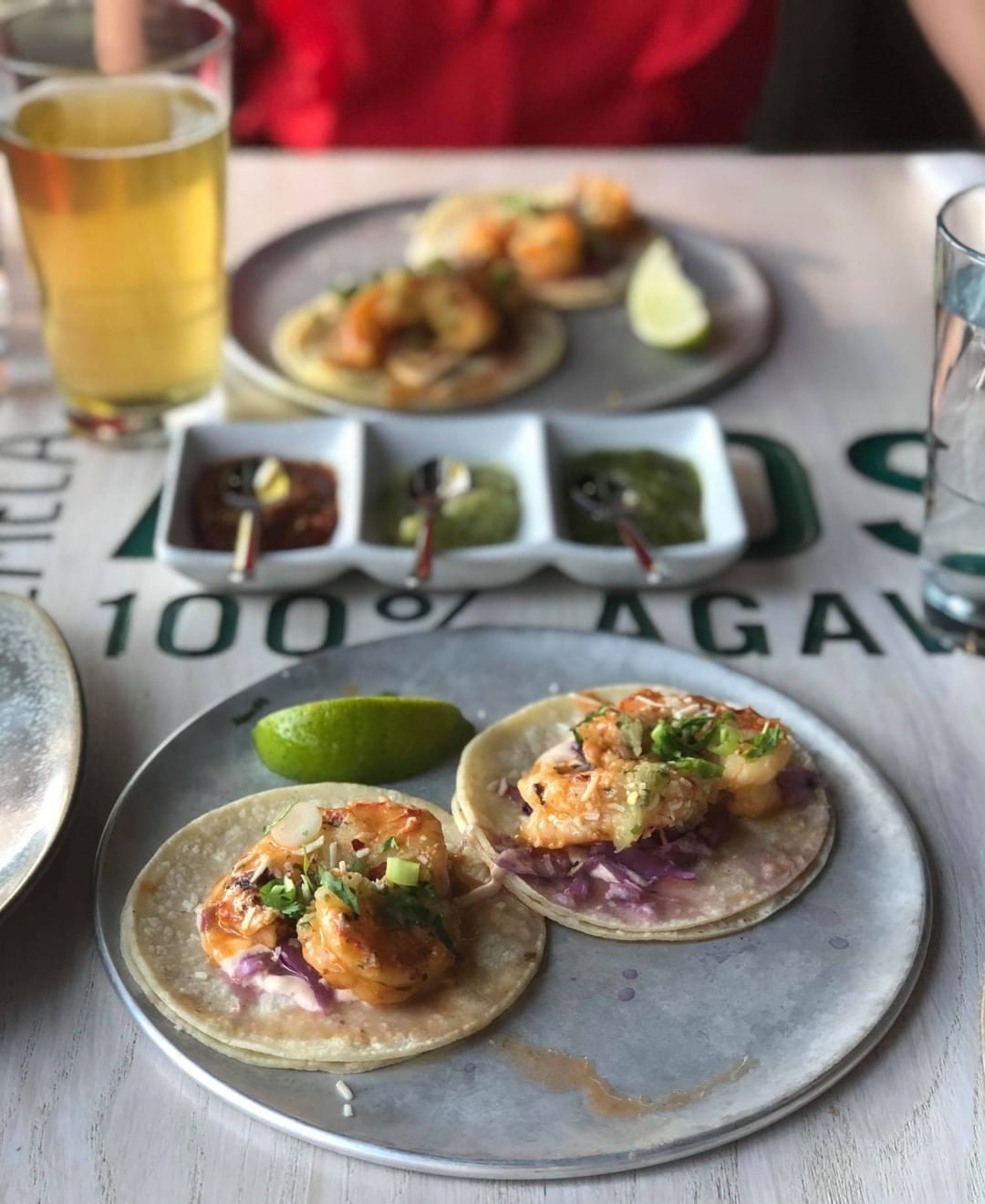 Our favourite Fraserhood restaurant for tacos is Los Cuervos. The decor is casual and sunny while the food is simply delicious. Inspired by Mexico City street food, the taco selection is authentic with innovative pairings. We love the vegetarian cauliflower taco as well as the carnivorous "Alambre" taco featuring bison skirt steak and bacon. Try the blackberry margaritas!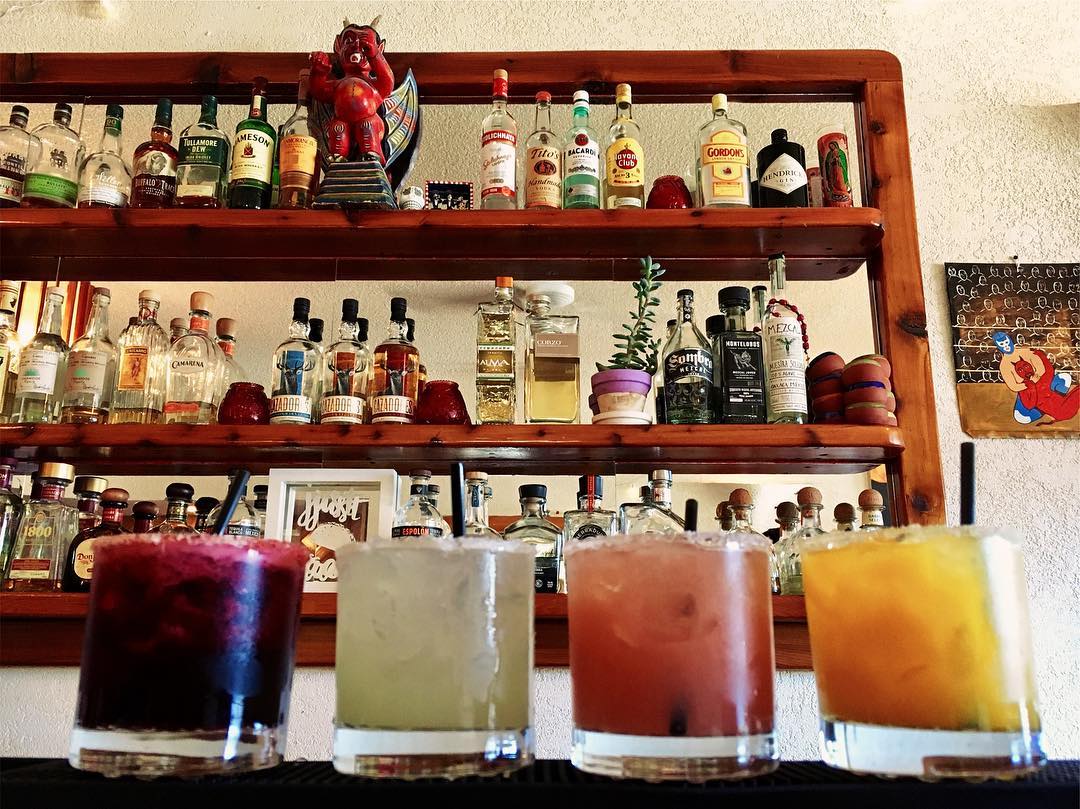 The latest taqueria from the Tacofino restaurants is their eighth establishment, Ocho. As Cinco de Mayo falls on a Sunday this year, this is a great place to celebrate. Every Sunday, Ocho features a DJ night after 8pm as well as $5 wine and $8 margaritas.
Try the grilled squid tacos with crispy coconut and tamarind mayo, or the cauliflower al pastor options. Alternatively, try their other delicious Mexican inspired menu items like their Chilaquiles or the char-roasted pacific shrimp.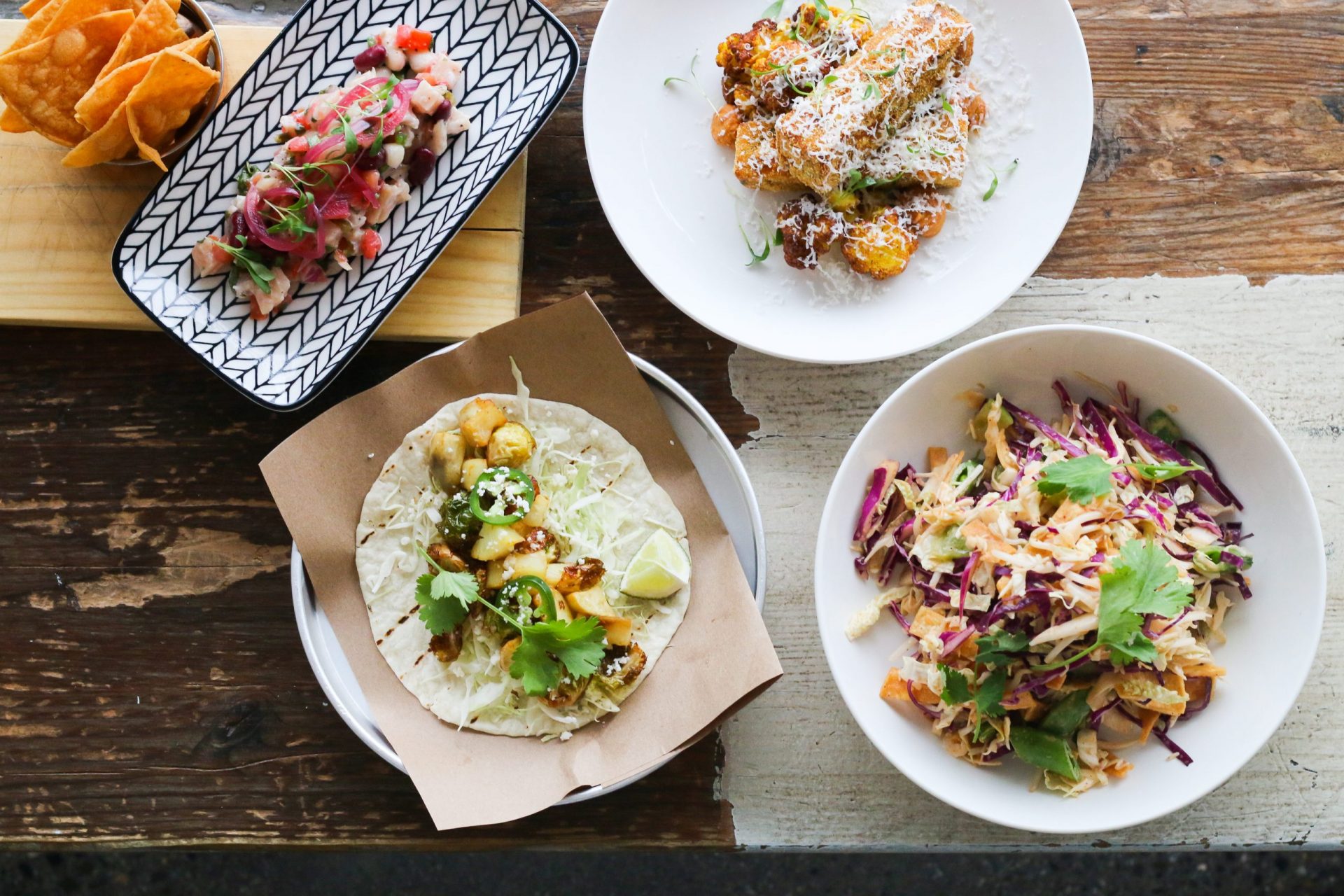 Marked by a neon purple skull between Gastown and Railtown, this place is one of our favourites. All the food is innovative and thoughtfully prepared, while the atmosphere is lively without being too loud. Happy hour is 5-6 pm when tacos are half price, Margaritas are $8, and beer is $4.
Choose from divine vegetarian options of roasted cauliflower, almond date butter and tomato ginger jam, or a fish taco featuring Szechuan peppercorn rockfish. Alternatively, meat lovers can try their lamb albondigas (meatballs) with ancho chile cream and parmesan popcorn.
Also, try a Tequila flight featuring 4 premium tequilas or any of their craft Margaritas.
La Taqueria is one of the fastest expanding restaurant operations with 5 total locations in Vancouver, North Vancouver, and Victoria. Using traditional Mexican recipes prepared with local, organic ingredients, La Taqueria delivers authentic Mexican food in lively, vibrant spaces. Try the chocolate mole, stewed chicken taco or the "Atun" taco featuring spiced seared tuna and ponzu glaze. For the tequila lovers, be sure to try their Paloma. Happy Hour is every day from 3-6pm.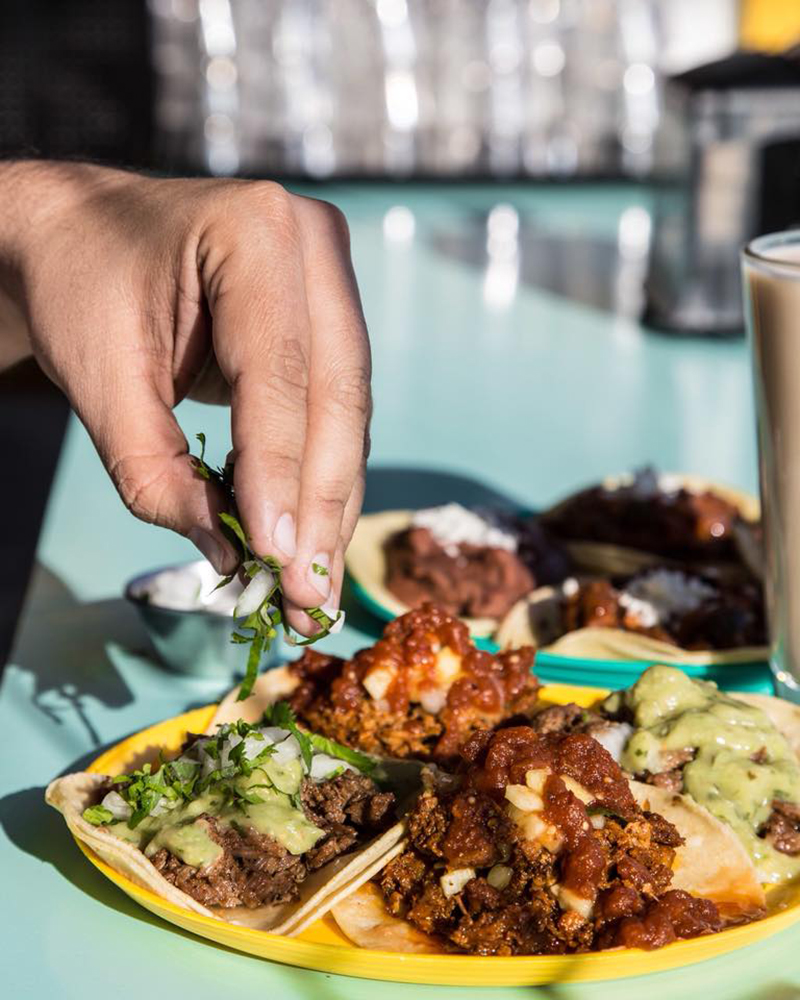 Fiesta en la casa – Olé !
If you'd rather celebrate at home, have a fun and easy Cinco de Mayo party! Simply decorate with the colours of the Mexican flag (red, white, green) and ensure an endless supply of chips and salsa. As for drinks, margaritas are a must. We love all of these takes on the classic – 23 Margarita Recipes for Cinco de Mayo Celebrations! For food, make some easy Cinco de Mayo appetizers, or set up a simple taco bar. The taco possibilities are endless.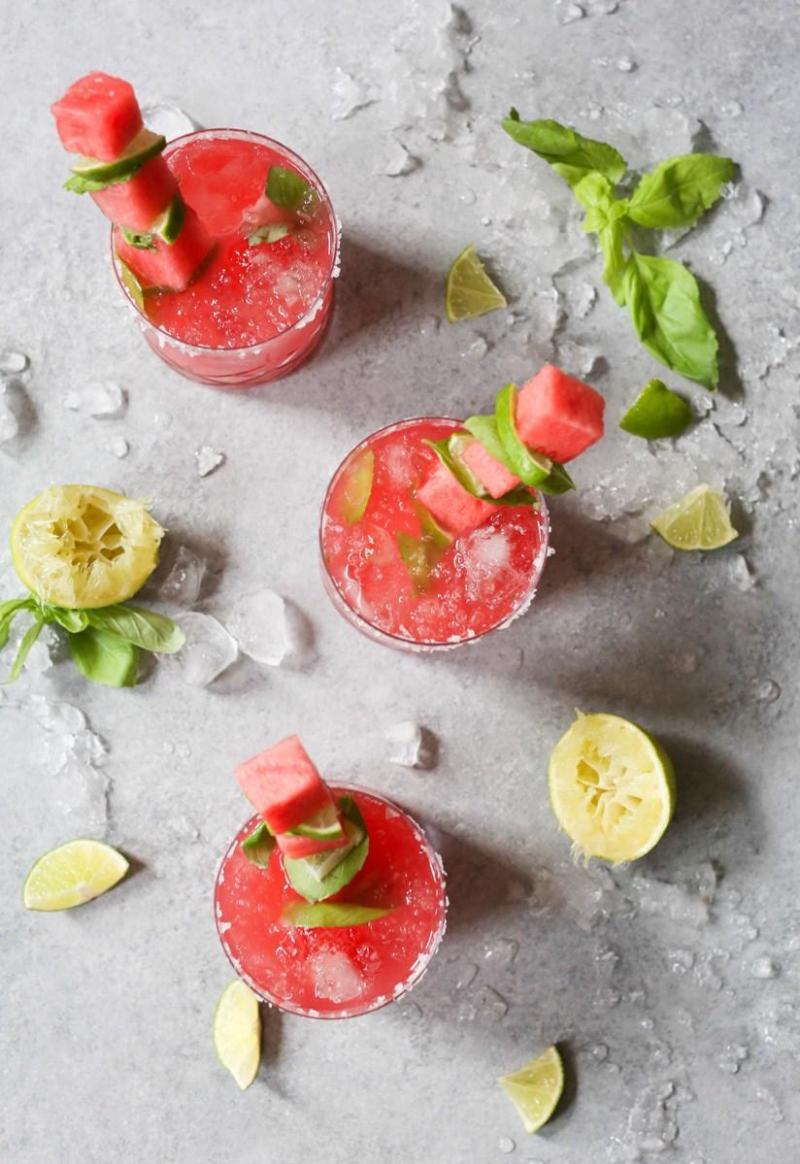 If you'd like to spread your Cinco de Mayo 2019 Vancouver celebrations across a few establishments, try our Taco and Tequila bike tour and set out on 2 wheels on May 5th!
Feliz Cinco de Mayo!