Lifestyle
Best Whisky Bars to Celebrate St. Patrick's Day
Here in Canada we celebrate St. Patrick's Day by donning kitsch green threads – typically top hats or shamrock-emblazoned t-shirts, socks etc., dying our rivers green, and often, inadvisably, consuming excessive amounts of Guinness or Jameson. Though drinking has been part of the celebration since the beginning, it is worth noting it is a religious holiday dating back to the 17th Century and honoring the 5th century missionary who introduced Christianity to Ireland eventually becoming the patron saint of Ireland. Ironically, too, it falls right in the middle of Lent – the time of year observant Christians refrain from indulging in drink. However, since the decision was made to honour St.Patrick, the church has made an exception for St. Patrick's Day…in otherwise, go ahead and celebrate! This year, we've decided to celebrate with whisky vs. beer.
Here are 5 places to hit up for whisky – straight or blended – in no particular order:
Address: 210 Carrall St, Vancouver
For avid whisky lovers, Shebeen is a must. And as a previous winner of Irish Whisky Bar of the Year (International category), it is only suitable that you visit here on St. Patrick's Day. Owner Seán Heather prides himself on his eclectic collection of weird and wonderful whisky. Some are exceedingly rare, one-offs and thus are priced rather preciously. Ask for Sean's private list, if you are craving one of these rarer whiskies. Otherwise, consider a flight – all in the $30-40 range.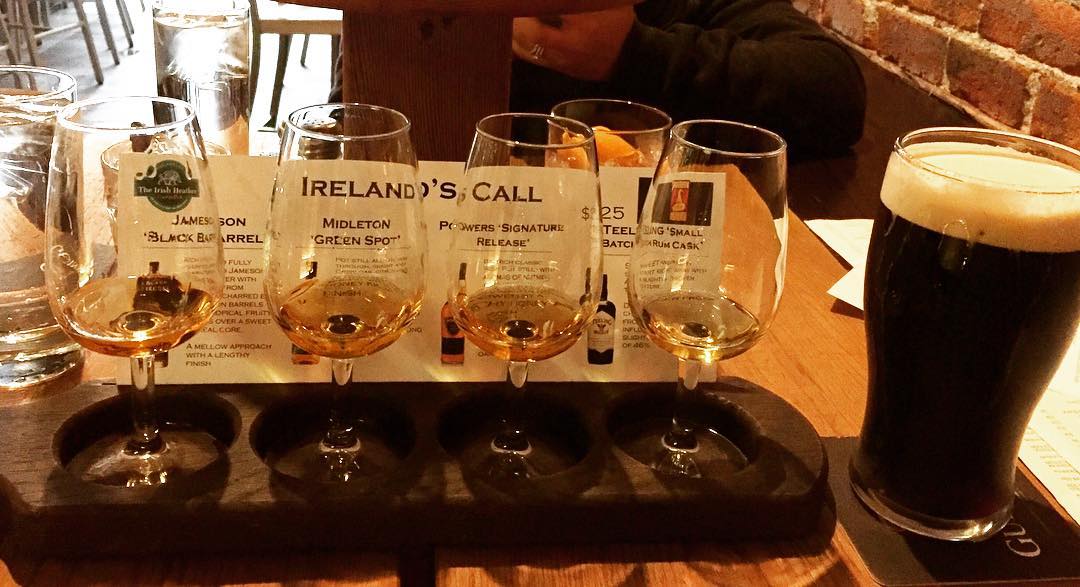 2. Pourhouse
Address: 162 Water Street
Once home to the Leckie Boot Company, Pourhouse now occupies this century-old original structure featuring original wood ceilings, imposing wood pillars, and exposed brick walls. Its focal point, however, is a spectacular 38′ bar handcrafted from 120 year old reclaimed Douglas Fir that gloriously honours the building's history. As befitting its surroundings, Pourhouse prides itself on its bartending. Each drink is prepared with the utmost care and attention to detail. The bartending staff even pays top dollar for special high density ice that melts more slowly, keeps drinks colder longer and ensures the integrity of flavours. Try the Cobblestone cocktail (Bushmills Irish Whisky, Walnut, Amontillado Sherry, Angostura) or a flight of Scottish, Japanese or American Whisky.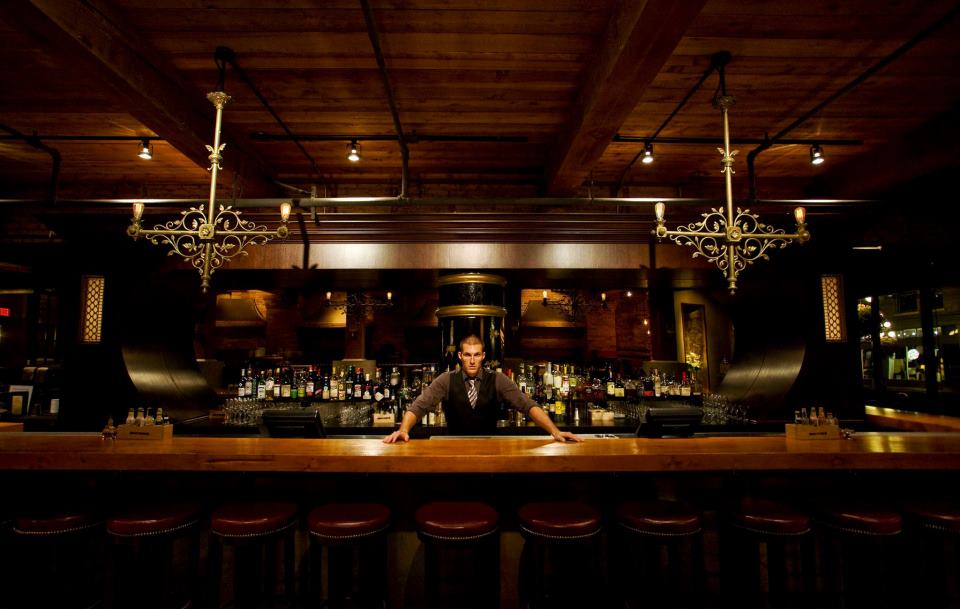 Address: 1230 Commercial Dr
On Commercial Drive, you'll find this premier whisky bar currently fighting hard with the government to release 242 rare bottles seized last year. Not to worry, though, there are over a 1000 stocking their shelves at any other given time. If straight whisky is not your jam, try their classic Whisky Sour – Grants Scotch Whisky, lime, egg white, bitters. It is sublime!
Worth noting, the restaurant serves as the venue for the monthly "Hand Crafted Spirits Radio Show" with Joe Leary and Darryl Lamb. Tune in to TSN Radio 1410 at noon on the first Saturday of each month to hear the latest scoop on distilled spirits featuring product discussions and industry innovators.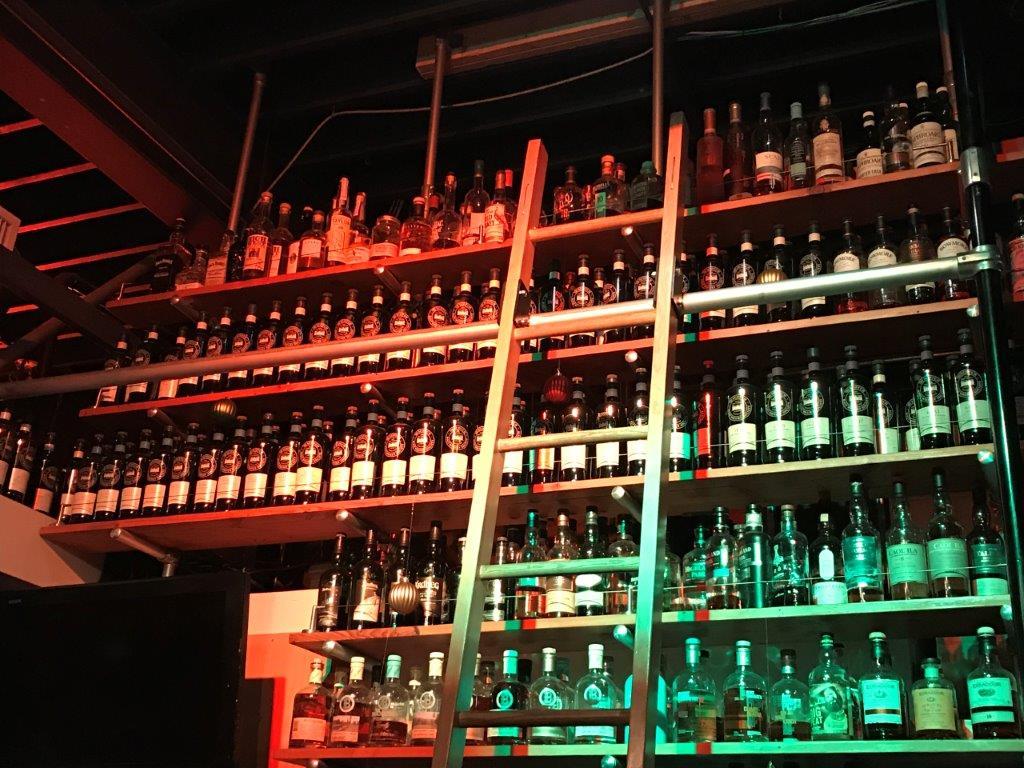 Address: 135 Keefer St
Described by Wallpaper magazine as "Delightfully seedy", the Keefer excites all the senses and is more swanky than seedy in our opinion. The vibe is friendly, upbeat and interesting. The theme is curiously medicinal. The cocktail menu is entitled "Remedies and Cures". On St. Patrick's Day, the liv.rent doctor prescribes either:
Wumei Sour (Forty Creek Canadian whisky, plum wine, dry vermouth, lemon, smoked date & plum syrup, eggwhite)
Japanese Old Fashioned (Kujira Ryukyu 20 yr old Japanese Whisky, kokuto sugar, bitters, diamond cut ice, orange twist); or
A whisky flight – Bruichladdich Tour (Bruichladdich Classic Laddie, Bruichladdich Port Charlotte and Octomore 6.1) or Highlands Tour (Glenlivet 12, Glenmorangie Original, Dalwhinnie !5)
Warning: Any or all of these remedies may induce a warm and comfortable numbness and heightened sociability!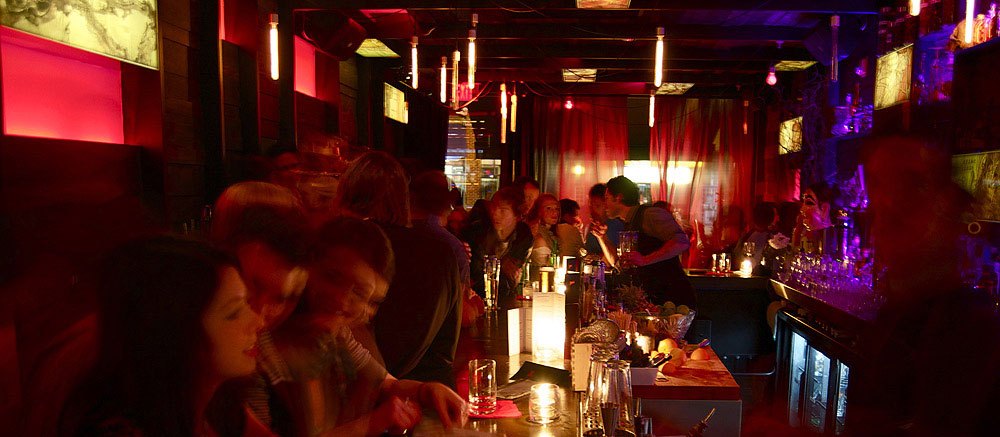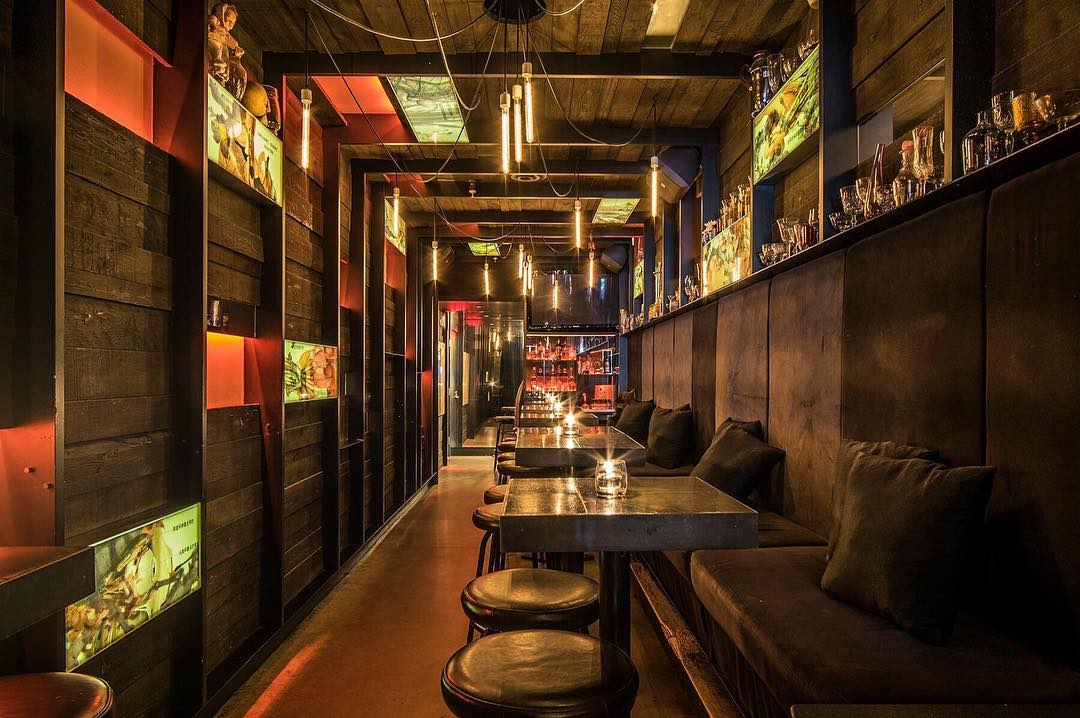 Address: 801 W Georgia St. (entrance on Howe St. side)
This intimate speakeasy in the Rosewood Hotel Georgia basement is luxe and sexy, features live music and serves a mean cocktail. It also boasts an impressive list (almost 3 pages) of whiskies from Ireland, the US (a.k.a. Bourbon), Scotland, Japan, and Canada. Rest assured, there is something for everyone!