HARDEST.JOB.EVER – Selecting Vancouver's best coffee.
Seriously, we are spoiled rotten in this beautiful, soggy corner of the world with an embarrassment of coffee riches. In compiling our list, we've strayed a wee bit from the grounds themselves to consider the decor, menu and general vibe of the establishments in our selection. This is no means an exhaustive list but one that pleases our coffee palates and our design sensibilities.
Address: 635 Commercial Drive


@caffelatana
Vancouver owes Commercial Drive a debt for establishing proper coffee culture in our city decades before Starbucks poured its first espresso. For years, this street has been lined with old school Italian cafes frequented by rabid soccer fans, nonnas treating their grandchildren to canoli and anyone else willing to seek out a good pull of espresso. And, now the new Caffe La Tana is turning more heads than Sophia Loren once did.
Owned and designed by the brilliant and busy Craig Stanghetta, the designer behind Vancouver's hottest restaurants (Savio Volpe, Botanist etc.), this Italian cafe and market revives old-world Italian coffee shop charm with beautiful theatrical flourishes that honour Stanghetta's Italian pedigree and Commercial Drive's history as Vancouver's Little Italy. The beans, however, are local courtesy of JJ Bean. We promise you, all the espressos, foamy cappuccinos, and macchiatos hold their own against the long established competition along the drive.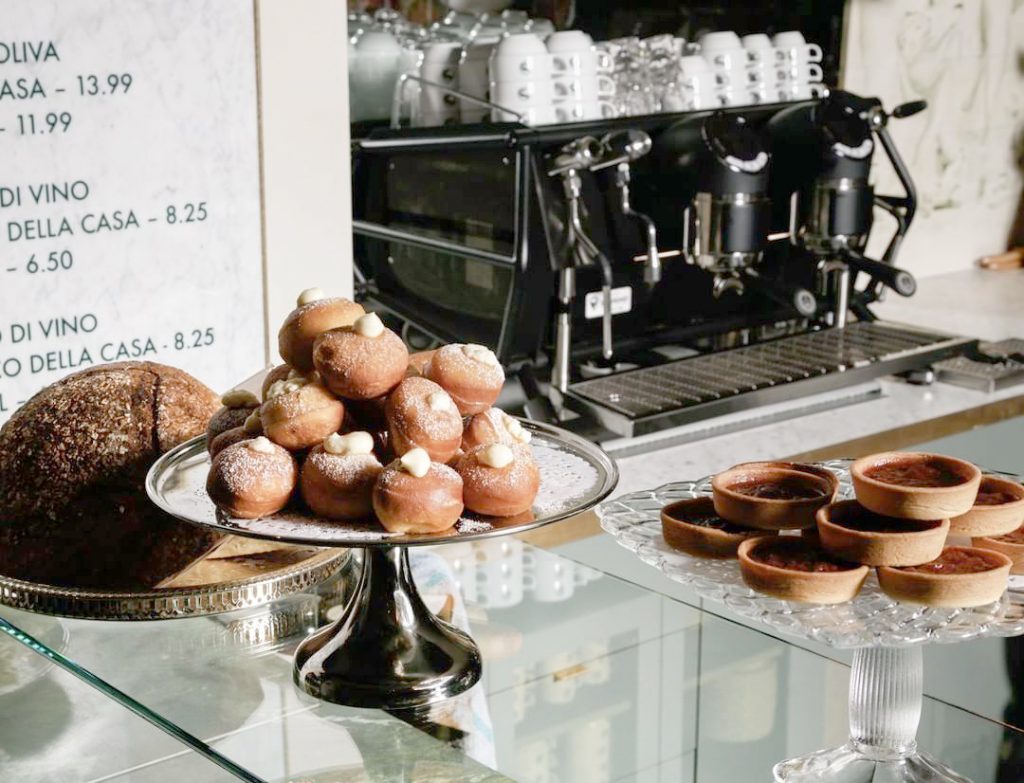 Address: 1822 West 1st Avenue


@kahvevancouver
Contemporary, modern and understated, Kahve delivers coffee perfection in a sublime and modern space. You can also choose from a selection of house-made sandwiches, salads, soups and delicious baked goods plus excellent Matcha Lattes and London Fogs for the less caffeinated crowd. Phil & Sebastian, one of Canada's most famous coffee roasters, provides Kahve with its single-origin beans but the cafe also sells beans from Berlin's The Barn Coffee Roasters and Hamilton's Detour Coffee Roasters. Along one wall, you have the opportunity to shop for beautiful Alessi, Iitala and other designer elements for your home.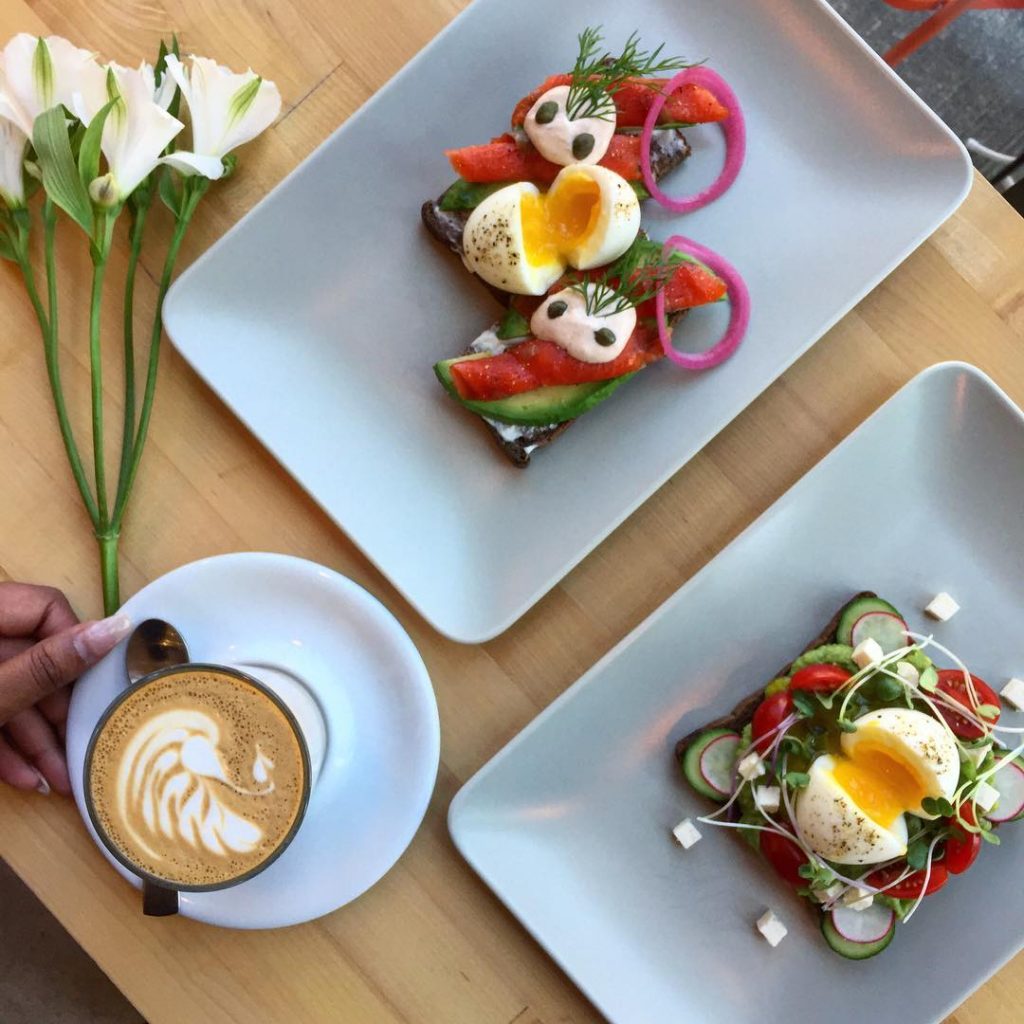 Address: 302 W. Hastings


@nemesis.coffee
Overlooking Vancouver's historical Victory Square, Nemesis is where the creatives come to break their writer's block or sharpen their mind and pencil. Offering an elevated caffeine experience with pour over, nitro cold brew and kombucha on tap, Nemesis is the perfect choice. With rotating coffee offerings, engage one of the friendly Nemesis staff for information and recommendations – they are happy to share their wisdom.
The attention to detail extends beyond coffee to the food selection – often overlooked by niche coffee specialists. As quality is the most important requirement to the owners, Nemesis makes everything in-house from local, seasonal, and sustainable ingredients. Here elegant pastries like hazelnut financiers to heartier egg and waffle creations, tempt the palate alongside innovative versions of Pulled Pork Roesti and Shakshuka.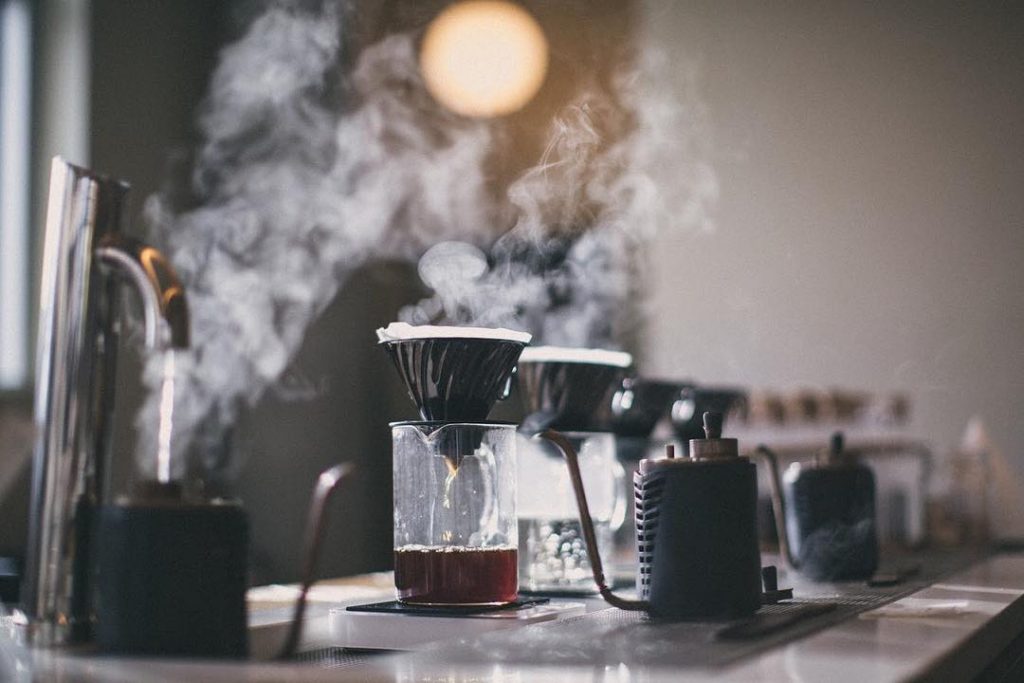 Address: 1088 Homer St. & 3070 Granville St.


@sv_bakery
Hubs of activity, this Yaletown cafe and its sister location on South Granville are always busy for a reason. Coffee is sublime and the artisanal breads, pastries and well-constructed sandwiches make Small Victory ideal for breakfast or lunch. The slow drip, pour over here is made with care and attention and is worth the wait as are all the espresso drinks.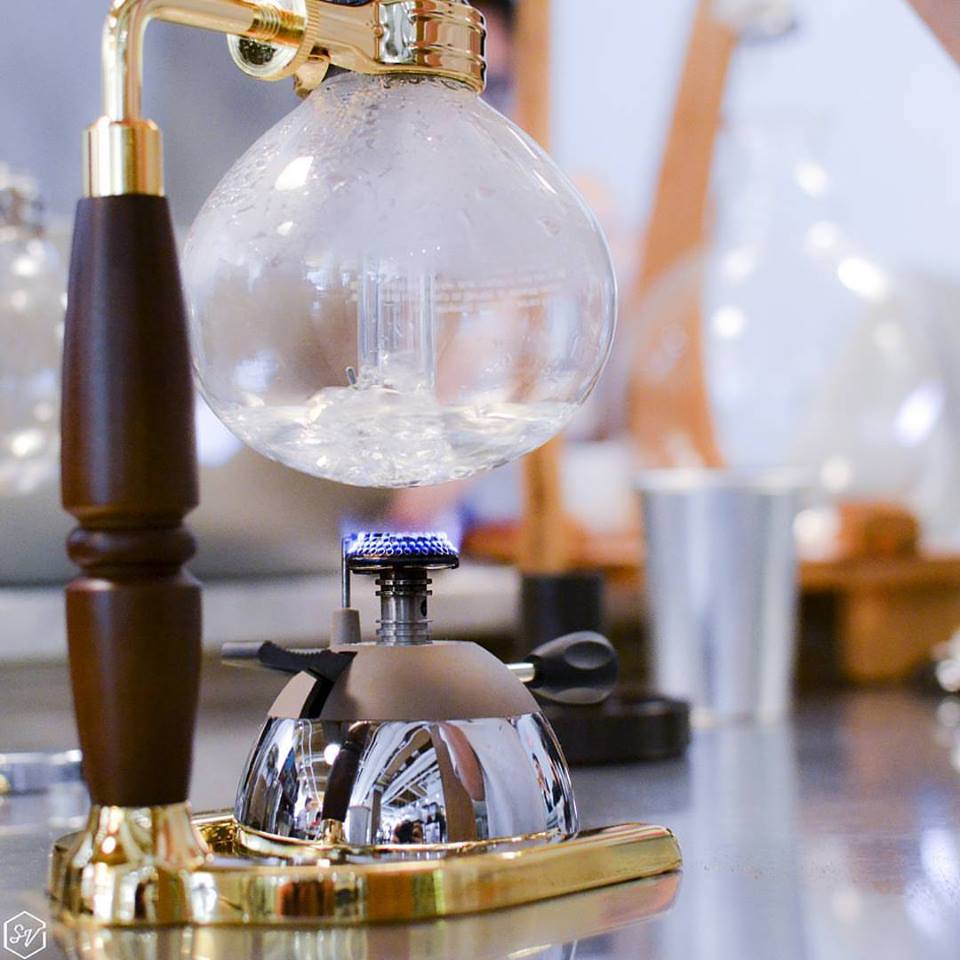 Address: 213 E. Georgia St., 639 E. 15th St., 4807 Main St., 1328 Richards St
One of the most well known of the medium size roasters in Vancouver, Matchstick sells beans all across Canada and sells beautifully prepared macchiatos, capuccinos, lattes and pourover coffee to customers here. The founders partnered with green, sustainable, small producers in Guatemala to source their beans and take special care at the roasting stage to ensure a soluble, sweet, and distinct flavour is achieved.
Elysian
Address: 590 West Broadway, 1778 West 5 Avenue Vancouver, 2301 Ontario St, 1100 Burrard St.


@elysiancoffee
An established Vancouver coffee roaster, Elysian consistently delivers meticulously prepared, pour over brew. With 4 locations open now serving all of Vancouver, this is always a solid choice for good coffee. A different house coffee is offered daily so keep going back to cultivate your own discerning coffee palette!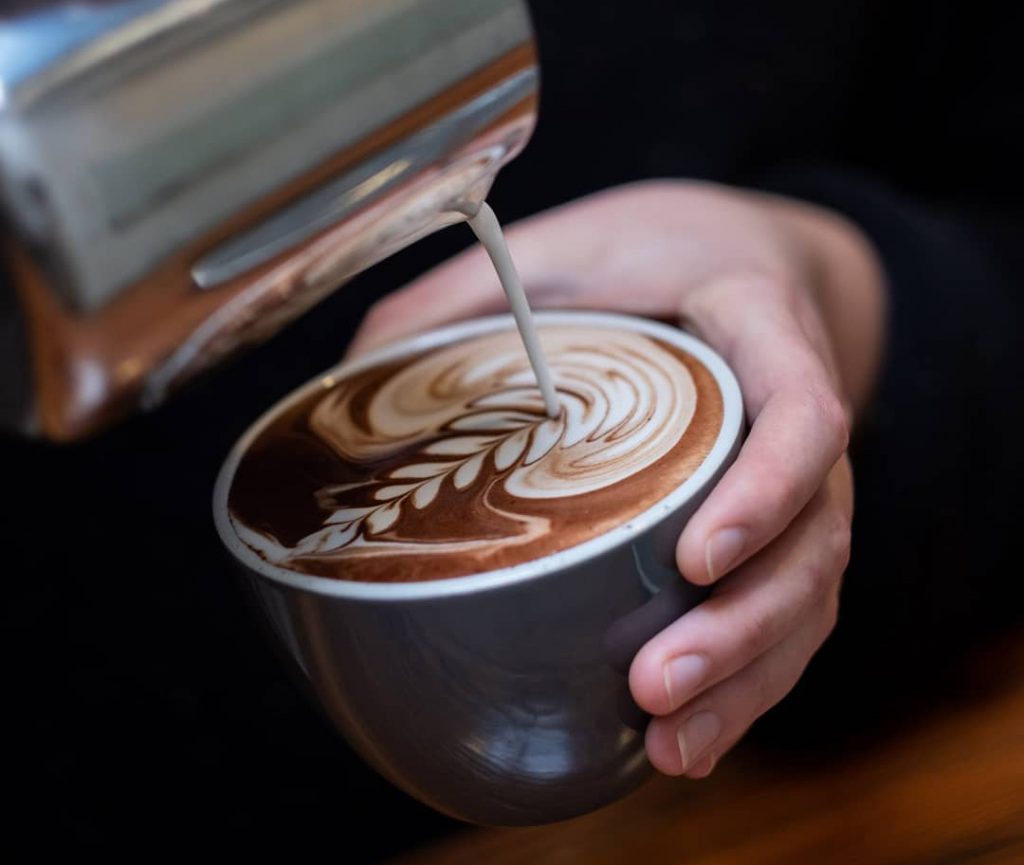 Address: 325 Cambie St.


@revolvercoffee
Revolver is the veteran in this list of coffee establishments and set the standard for Vancouver pourover specifically. With a rotating menu of coffees from near and far, Revolver deserves regular visits so you can savor all the varieties on offer. In addition to an extensive, bean selection, Revolver also boasts the biggest menu of brewing options in the city including espresso, Clever dripper, Chemex pour over (with either a gold Kone or Chemex paper filter), Hario V60 pour over, French Press, siphon, AeroPress and Frieling brewer.