In the summer, we are spoiled by our selection of hiking trails and now that many are covered by snow, what is your average Vancouver outdoor enthusiast to do? Well, duh, strap on a pair of snowshoes and hit the mountains.
For the uninitiated, let's be clear, you too can snow shoe. All you need is a good pair of waterproof winter boots (rubber boots will even suffice in a pinch).  Head to your local outdoor shop (e.g. MEC, Sports Junkies etc.) or rental shop on any of the North Shore mountains, and rent a pair of snowshoes and give it a go!
The snowshoe prevents you from plunging deep into the white stuff with each step making it easier to explore snowy terrain. Not everyone is a skier or snowboarder, so snowshoeing is the easiest and most affordable way  to appreciate magical winter wonderlands. We've listed three of our favourite local snow shoe trails and encourage you to dress warmly and head to the hills.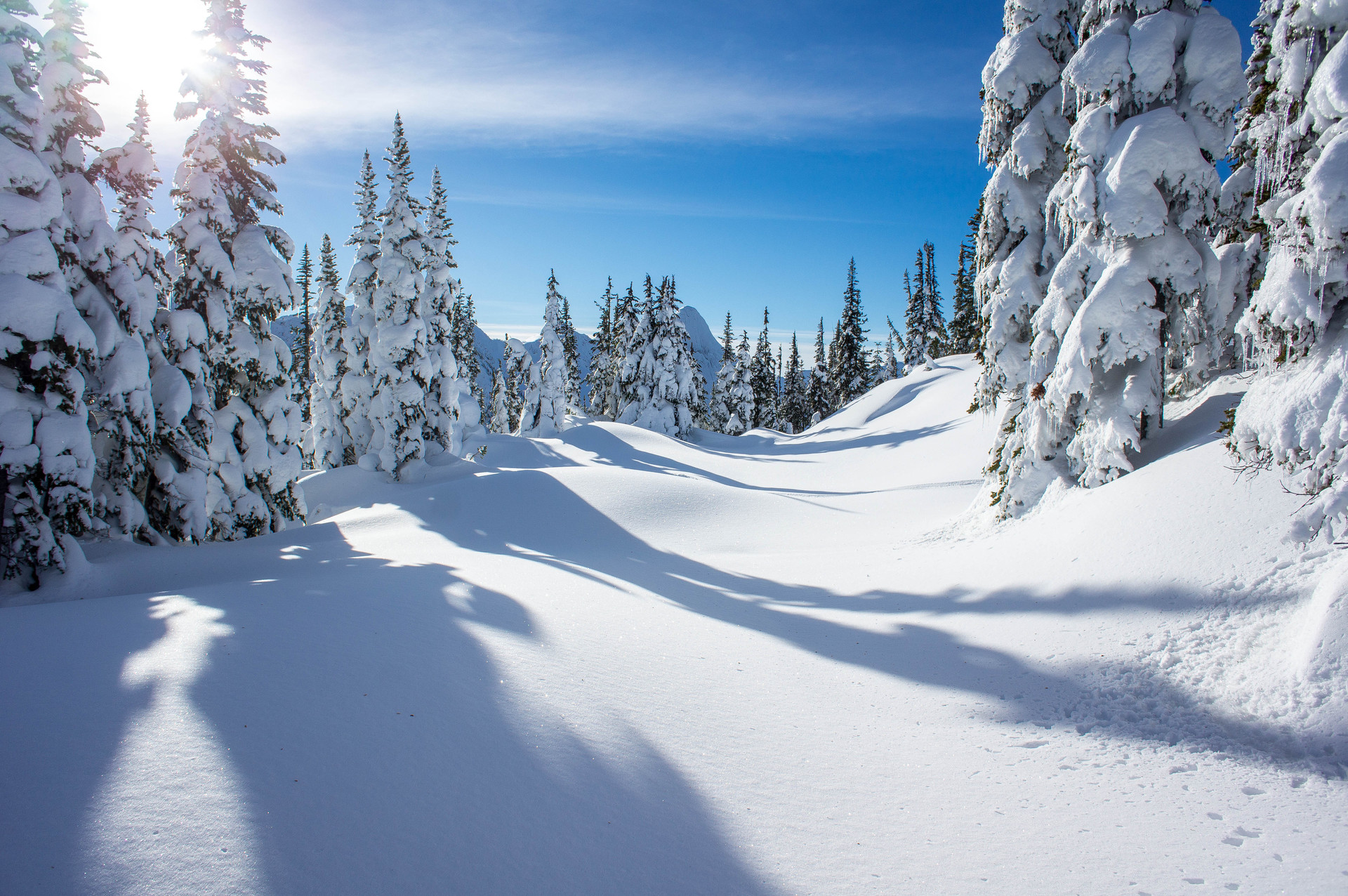 Dog Mountain, Mt. Seymour
Probably the best one to start with, this easy trail will take you about 2 hours and, as the name suggests, you can bring your dog along. Consider buying paniers for Rover and he can carry your lunch too! Though the trail has some ups and downs, it is flat and beginner friendly for the most part. The trail is well marked so it would be difficult to stray off course.
Bowen Lookout, Cypress Mountain
This short but steep trail essentially runs along the first section of the Howe Sound Crest trail (must-do summer hike) to a cleared lookout with 180 degree views of Bowen Island and the Howe Sound.
Other easier Cypress trails run through the sub alpine meadows and snowy mountain forests of Hollyburn Ridge along side the Cross Country ski trails.
Snowshoe Grind, Grouse Mountain
For those looking for a challenge, the Snowshoe grind delivers. It also delivers spectacular views of the city and Howe Sound.  Make your way toward Dam Mountain from the Peak Chalet to begin a pristine 4.3 km loop of three main trails that circle Dam Mountain and Thunderbird Ridge.  Though not nearly as steep as the Grouse Grind, it goes steadily uphill and is guaranteed to get your blood pumping!
Grouse Mountain also offers a number of clinics, snow shoe tours and social events that are worth exploring.
Snowshoe Rundown
| | | | | |
| --- | --- | --- | --- | --- |
| Snowshoe Trail | Rating | Dogs | Cost | Time Needed |
| Dog Mountain | Easy | Yes, on leash | Free | 2 hours |
| Bowen Lookout | Moderate | Yes, on leash | Free | 1.5-2 hours |
| Snowshoe Grind | Moderate | No | $56 (gondola fee) | 1.5 hours |
NOTE: Snowshoe rental is typically less than $15/day.